3rd July 2020
As the only 100 per cent team following the return of the Premier League with three wins from three, Wolves have had a week to prepare for the visit of Arsenal on Saturday evening and the match will have an extra special meaning for some. Here are five things to know ahead of the 5.30pm kick-off.
1. 150 AND COUNTING
When Wolves step out at Molineux to take on the Gunners, Nuno Espirito Santo will be marking his 150th game in charge of the gold and black. Since May 2017, Wolves have tasted success after success under the Portuguese boss, with supporters experiencing football reminiscent of the 1950s to 70s glory days, when the team in gold and black were competing among the elite of European football.
The club he walked into is completely indistinguishable from what he has at his fingertips today. Continuous success throughout his tenure at Molineux has seen Nuno establish himself as the only Wolves manager to have won more than half of his games in charge of the old gold. Earlier this week, we compared how Nuno's reign compares to that of the club's previous managers who were at the helm for at least 150 matches, while the head coach himself has spoken about transforming Wolves during the past three years.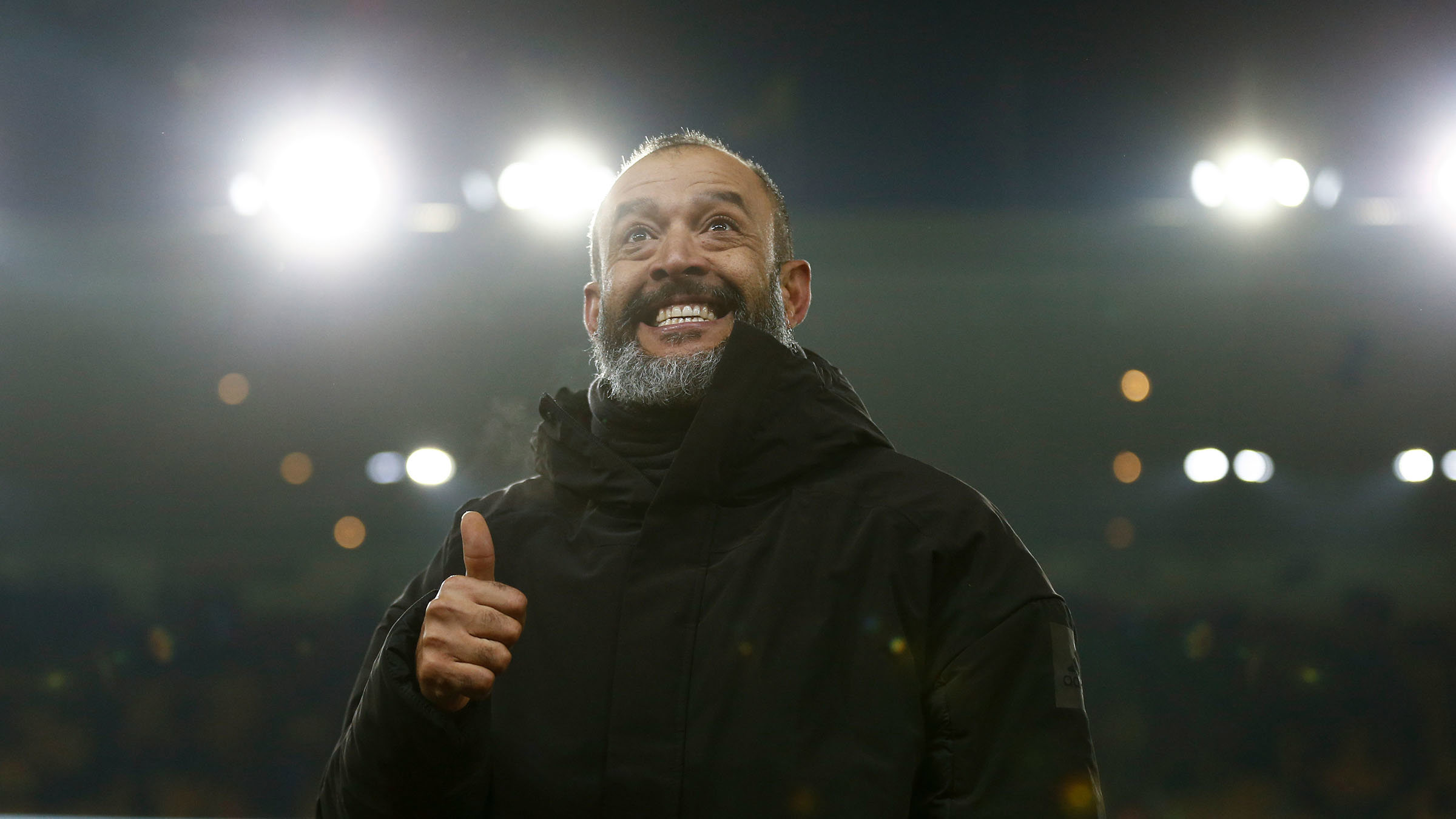 2. FIVE YEARS OF THE CAPTAIN
Another milestone being celebrated this weekend is the five-year anniversary of Conor Coady being at the club. The popular skipper arrived at Molineux as a fresh-faced 22-year-old having graduated from the Liverpool Academy, via a loan stint at Sheffield United and a season with Huddersfield Town, in which the then-midfielder scored a stunning goal at Molineux against his future club.
In the five years Coady has been wearing gold and black, both the defender and the club have mirrored each other with their success, making that career-defining move to the centre of a back three seeing the 27-year-old become the heartbeat of the current side. An ever-present reliable voice at the back – which is even more noticeable without supporters as his commands echo around empty stadiums – Coady will make his 106th consecutive league appearance for Wolves against Arsenal on Saturday as he leads the team out with pride. Take our latest Wolves Trivia quiz to test your knowledge of our captain.
It's the best role you can have. It's a real privilege to have the role at this club because it's something I love doing every day.
3. FOUR FROM FOUR?
Not only can Wolves make it four wins from four matches since the Premier League restart earlier last month, but they can also extend their unbeaten record against the Gunners since returning to the top-flight last season to four games. With one win and two draws in those previous three meetings, if Nuno's men were to get a positive result on Saturday, they will be just one game away from the club's best-ever run of results against Arsenal, which was five games between December 1973 and August 1975.
From that date in August, Wolves had not beaten Arsenal in eight league matches, but put an end to that unwanted record with a 3-1 win at Molineux last season, but a win on Saturday will see Wolves notch consecutive home victories over the Gunners for the first time since February 1975. The hosts are coming into the game in great form, unbeaten in eight Premier League matches, as well as keeping clean sheets in seven of them – a run of 405 minutes without conceding.
#WOLARS