2nd July 2020
When Conor Coady describes the honour of leading Wolves out every week in the Premier League, it's heartfelt.
He plays with his heart on his sleeve – a passion and commitment to complement his undeniable composure and quality on the ball. Coady the person is a mirror image, bringing dedication to the role of captaincy, one of the most respected in English football, and two years since taking the responsibility on a permanent basis, the privilege remains at its maximum.
Friday marks the five-year anniversary of the 27-year-old's arrival at Molineux and comes a day before he's due to lead Wolves out against Arsenal in the Premier League – the most glamorous of a long list of responsibilities which fall on his doorstep.
Quick to highlight the vast array of characters and leaders within the home dressing room, Coady's humility is synonymous with his club, but his appreciation for the role he finds himself in is profound.
"It's the best role you can have, honestly," he explained. "It's something I love doing on a daily basis for this club. Over the last couple of years, it's been amazing, but it's not just me, I'm in a team full of fantastic people who want to help this club as much as possible as well, so they make the job a lot easier.
"It's a real privilege to have the role at this club because it's something I love doing every day.
"We've got a changing room full of brilliant people, who want to do the right things by the football club; it's a great changing room to be involved in. A lot comes as part of it. It's making sure everything is going right in the changing room, making sure the lads are happy.
"There's things like sorting tickets out – staff give us numbers and it's up to me to make sure the lads get them the day before the game. Ruben [Neves] looks after the player fines, which is something he said at the start of the season he wouldn't mind doing; he's taken over that and he's good to be honest, he does them well. He's a fantastic footballer, but a brilliant person as well.
"Everyone in the changing room respects each other massively and it's important that continues going forward – everyone wants to take responsibility in helping this club."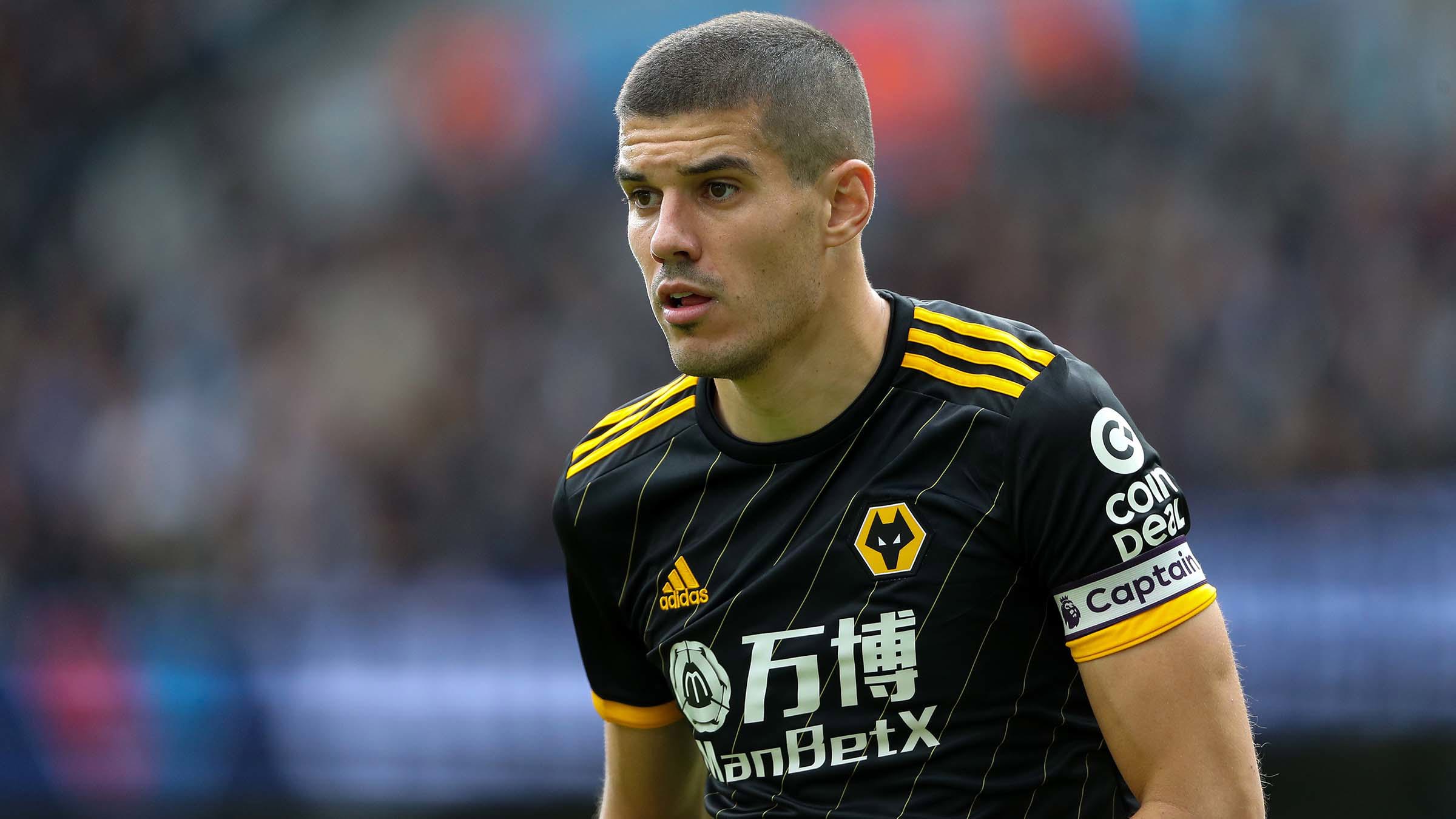 Despite speaking with typical humility, Coady is happy to reflect on the summer of 2018 when, having shared the top responsibilities with Danny Batth during the Championship-winning campaign, the defender sat down with Nuno Espirito Santo to receive the armband on a permanent basis.
"It was a proud moment when the manager spoke to me about it. I'd captained the club a few times beforehand and that was incredible. It was an incredible feeling leading the team out and leading this football club out into a game, but to actually be given it on a daily basis was a real proud moment for me and my family.
"My kids love it, love the fact that I walk out at the front and things like that. They love it, but for me, coming to this football club every day is a real special feeling."
Whilst Coady's success at Molineux has accelerated under the current head coach, his journey in the West Midlands was already two years in and presented a whole raft of emotions, but the number one target of promotion appeared a long way off, following 14th and 15th-place finishes in the Championship.
However, Nuno's arrival was a watershed moment for the Liverpudlian. While all bar a handful of teammates moved on to pastures new following the Portuguese's arrival, Coady's story was ready to be transformed.
Now, the defender is a Premier League regular, having played every minute of his club's last 105 league matches, making him, quite simply, indispensable.
"Honestly, it's been absolutely amazing. When you first go to a football club, you always want to stay for a long, long time, that's how it is.
"When I first came here, it was tough because the club was totally different to what it is now – we had a goal of getting out of the Championship at the time.
"For myself looking at it, I've been here five years now at the football club, and I think where it was and where it is now is full credit to the owners, to the manager, to the people who've come into the club over the last few years, and the players who've been brought to the club as well, because these are people who have improved me and the players who were here before.
"I'm lucky that a club like Wolves came in for me five years ago – I love being here, I'm proud to come through the gates and train at this football club every single day.
"Looking back at the five years, it's been amazing, it's been full of ups and downs, but since the owners and manager came in, it's been incredible. I think everybody will agree, it's amazing playing for this club."
The past three years have brought continued success back to this historic football club, with Coady the heartbeat of the team for every step of the way.
Rewinding five years, could he have envisaged what was to come?
"No. You never, ever think that. The first goal when I arrived was getting to the Premier League. It was as simple as that, and it seemed like a million miles away when I first came to the club because it wasn't what it is now.
"I can't speak highly enough of them [the owners and staff] for what they've done for me as a person and as a player, and I'm very, very grateful for that over the last few years.
"You look back at getting promoted from the Championship and the first year in the Premier League, then qualifying for the Europa League – there's certain games within that, where you can look back and think, 'that game was amazing'.
"The FA Cup semi-final, I don't look back on it fondly, I've never watched it back, but the achievement of getting there with this football club was amazing.
"The whole journey has been incredible and hopefully there's plenty more to come."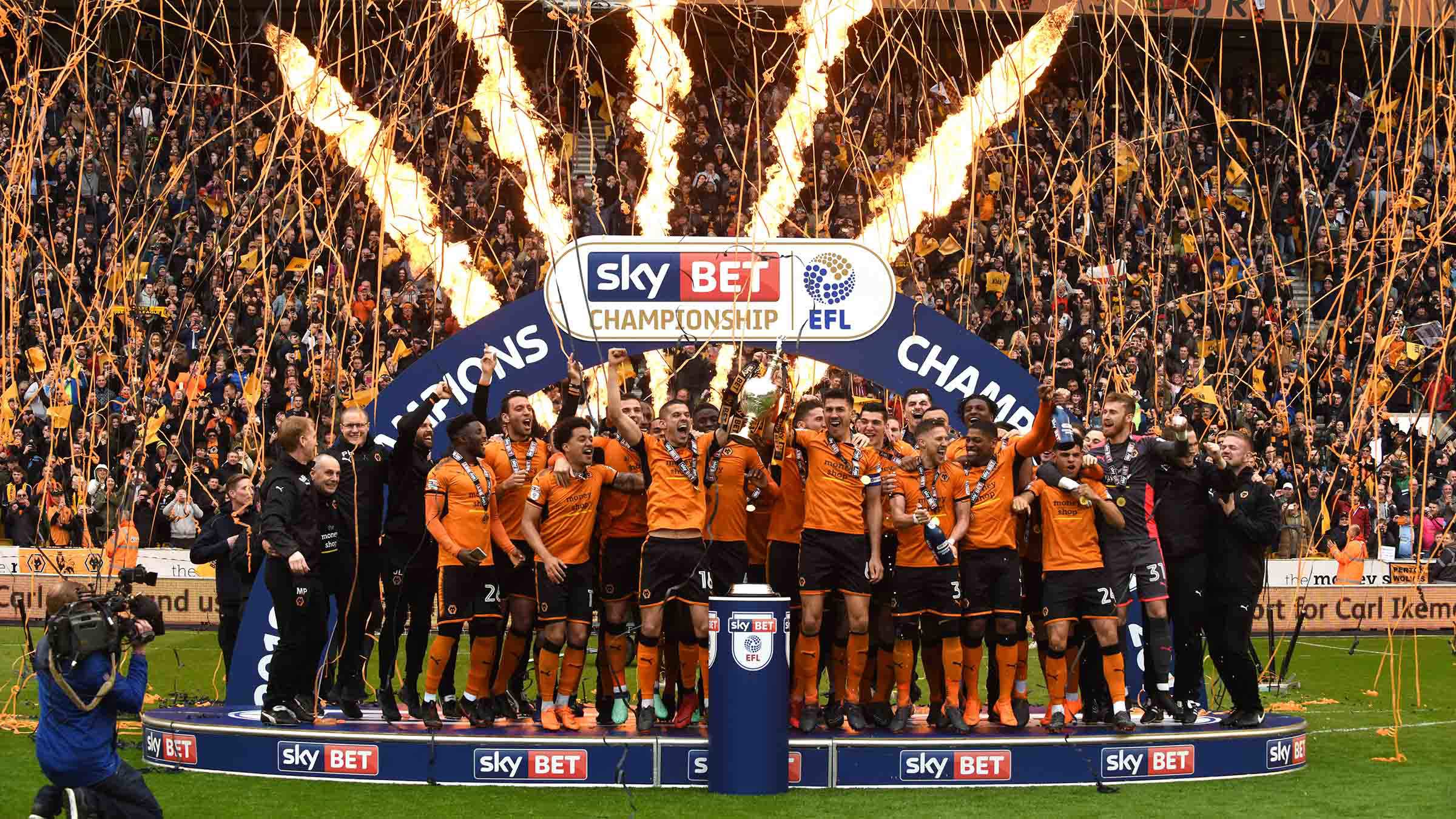 Few could envisage how Nuno would transform Coady into such an effective sweeper, having been Wolves' utility man under Kenny Jackett, Walter Zenga and Paul Lambert, who all came and went between as manager 2015 and 2017, utilising Coady in midfield and even at right back along the way.
However, Nuno wasted little time moulding Coady into the middle role of his defensive three, spending pre-season in Austria perfecting the transition.
The following two seasons, Wolves' defence was a picture of consistency, with Willy Boly and Ryan Bennett operating either side of Coady in a continuous success story.
This season, things changed, however Boly's three-month injury and Bennett's departure failed to derail Wolves' well-oiled machine. Up stepped a pair of midfielders, with Leander Dendoncker and Romain Saiss, the latter making the defensive switch a permanent one, displaying the commitment to the cause which Coady and his teammates demand from each other.
"It's been great. Everybody knows their roles and responsibilities; everyone in that changing room is a clever footballer. They know the roles inside the team because we work on it every single day in training and listen to the manager every day.
"It's a unique group we've got, I've got to be honest. I don't think you get groups like this often in football; we enjoy being in each other's company every single day.
"We learn and improve together on the pitch and spend time together off it. You don't get it often in football, so it's a special group we've got here.
"We go around to each other's houses and have food, and do things outside of football, which is beneficial. That's the great thing about the group, everyone's really good friends. We go around to Ruben's [Neves] quite often – he is a good cook."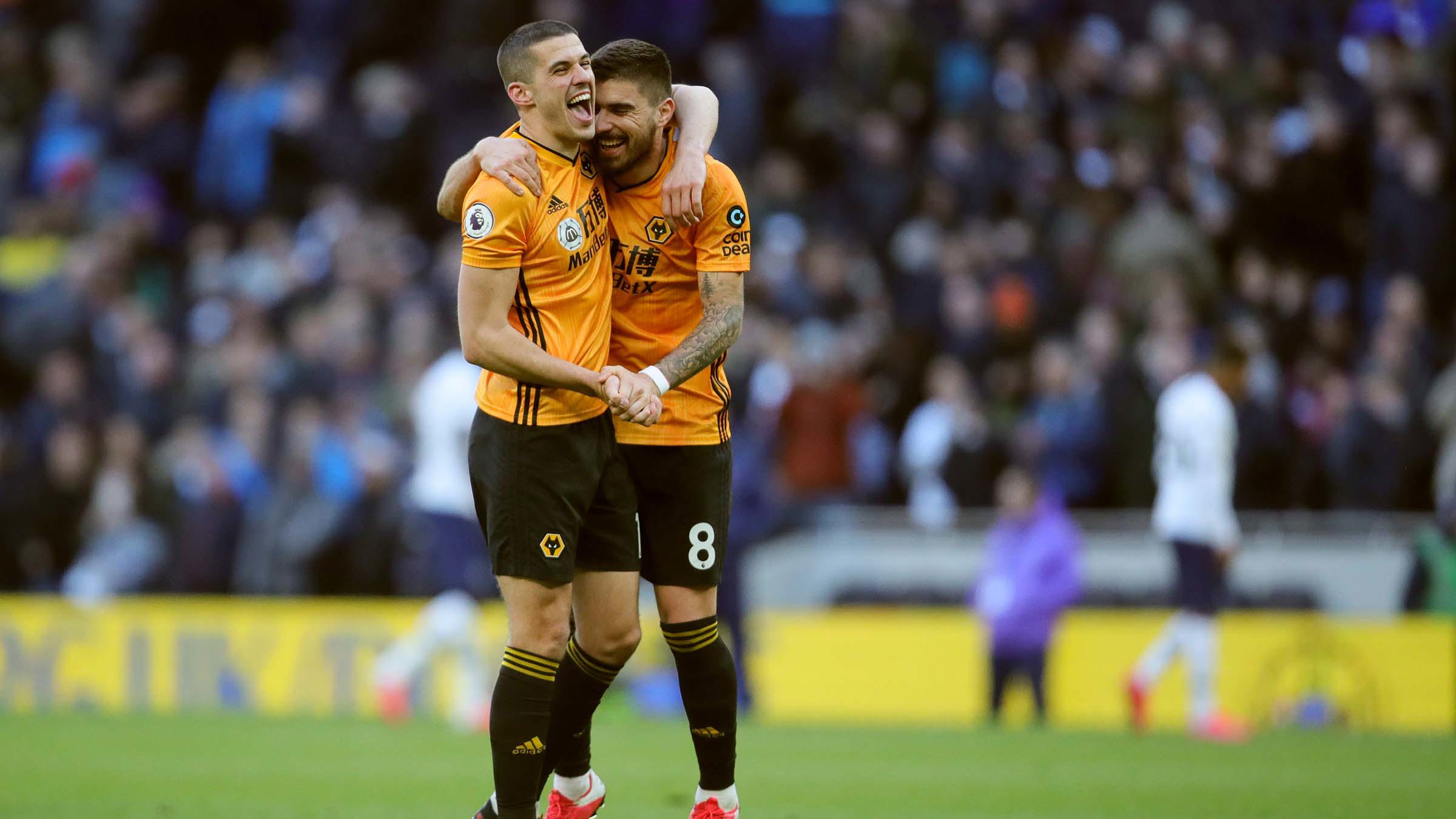 Coady's interviews, which take place regularly before and after matches, are some of the most insightful in the Wolves camp. But regardless of the result, the captain's messages come from the heart, which has been noticed by the outside football world.
Media duties have increased upon the club's promotion to the Premier League, with the captain using appearances on Sky Sports' Soccer AM and Monday Night Football to help spread the Wolves word.
"I love it. It's been really enjoyable and something different to experience. It's something I'm enjoying doing at the minute, but I enjoy playing for Wolves, that's the main goal. Anything that comes up is on the back of playing for this fantastic football club. I'll embrace anything that comes and keep on improving for Wolves as much as possible.
"It's all about this club – people want that insight because of where this football club has gone over the last few years. It shows how much the club's improving and if I get the opportunity to speak about this club, I will do, because it's a fantastic place to be.
"MNF [back in December] was brilliant. I watch it every single week. It was mad because when I was on there, I felt like I was in my TV. [Jamie] Carragher's always been fantastic with me over the years; when I was growing up at Liverpool, he was someone I looked up to, and I really enjoyed it.
"On the night, we did Palace against Brighton and it was a good game of football with two brilliant teams. It's always good to get a current player's point of view. Pundits have played, but it becomes a bit easier when you're just watching. You can understand from a player's point of view and how difficult things are when they're on the pitch."
"What are you laughing at..." 😂

Conor Coady relives his attacking midfield days in the early stages of his career - to the bemusement of @Carra23

Watch #MNF now on Sky Sports PL pic.twitter.com/qALCc7ysgV

— Sky Sports MNF (@SkySportsMNF) December 16, 2019
While a punditry role may be materialising for the future, Coady's focus is firmly on the here and now, as Wolves continue to fight effectively in the Premier League and Europa League.
While the common message coming from the Wolves camp is one of making daily targets, rather than long-term, what does the future hold for Coady and Wolves?
"Hopefully there's more success. We're always looking to improve, we're always striving to improve as a football club, and as players, and I'm no different.
"It's important we make sure we keep on listening to our manager as much as possible to try and get better, and improve this football club, because that's what it's all about, making the football club better.
"As long as we're doing that, we'll be OK, so hopefully there's plenty more to come."

Long Reads