7th May 2020
"Make the most of this, because you don't know when we'll see it again."
Stood on the Wembley terraces on Saturday 7th May 1960, having witnessed Wolves during the most successful period in their history, a teenage Steve Gordos knew nothing but gold and black glory.
Three times Football League champions, twice runners-up, four FA Charity Shield trophies, floodlit friendly victories over the greatest sides across the globe which led to Wolves being monikered 'Champions of the World'; the FA Cup finals of 1949 and 1960 bookended a golden 12-year era of the club.
Fast forward to today.
Two League Cups, a Sherpa Van Trophy and the Texaco Cup are the only domestic cup titles Wolves have got their hands on in the meantime, and having watched his beloved club go to hell and back covering Wolves as a journalist with the Express and Star during the subsequent decades, Gordos now knows he should have listened to the wise words his father told him exactly 60 years ago.
"My dad was old enough to remember them brining the FA Cup home to Molineux back in 1908," Gordos said. "But when the players were trotting round Wembley with the cup in 1960, he turned to me and said: 'Make the most of this, because you don't know when we'll see it again.'
"I replied: 'What are you on about, dad? We're the best team in the land. We've just won the cup after just missing out on the double.' He said: 'I don't know, just enjoy it while you can and savour the moment.'
"I don't know what made him say that, but he was right. We had to wait many years before we went to Wembley again, and have been to the depths and back to get to where we are now.
"I never knew what made my dad say that, but he had the feeling that this was it. We had been to the height of everything in the 1950s and he somehow knew it would be downhill after this final."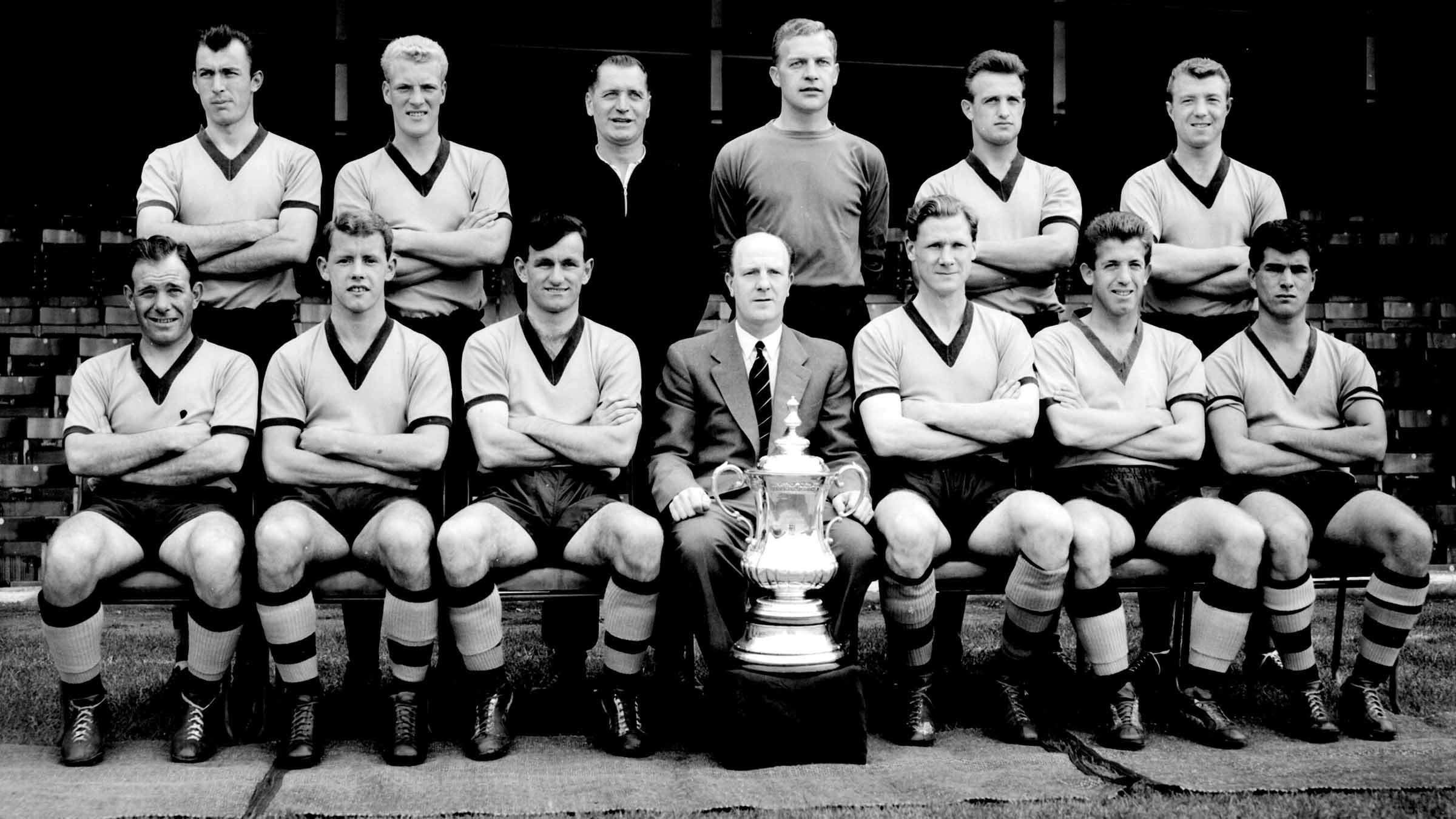 But what a time it would have been to be a Wolves fan. Unbridled success and knowing nothing but winning. Something that only young Wolves supporters of today will know the feeling of. For the rest of us, we've had to endure decades of tough times, with little success to show for it.
"It was a fabulous time as a supporter," Gordos explained. "We were strong in the half-back lines; Clamp, Slater, Flowers, Wright, but the forward line wasn't made up of big blokes, but they had so much skill.
"You went into every home game expecting to see loads of goals – and most of the time we did, with us hitting that record of scoring 100 goals for four successive seasons, which has never been done before or since.
"That era was just exciting for us, and if we didn't win, you'd be disappointed. It was fast, open football and you don't score that many goals as we did by being a constructive side. It was just exciting as there was always a chance of lots of goalmouth incidents."
After first watching Wolves in 1954 after the club's first league title, a 14-year-old Gordos wasn't going to miss the chance to watch the players he idolised step out onto the Wembley pitch.
"The thing I remember most from the 1960 final was how hot it was. It didn't matter what day of May it was, cup finals always seemed to be played on days when it was a scorcher, but this one was really hot, and it must have been really demanding on the players, taking into account the Wembley pitch and that heat.
"But there was always something so special about Wembley in those days. I know the facilities weren't great and it fell into a bit of a state towards the end, but there was definitely something special.
"Maybe it was the fact that to get to Wembley, the only way you could do it was to reach the FA Cup final. Nowadays they play so many games there, that I think a bit of the magic has gone out of it.
"Getting to Wembley and seeing your club there was something really special. At that time, the FA Cup was the last game of the season and it was the only club game that was televised live. There was a magic about it and, in some ways, winning the cup generated more enthusiasm than winning the league."
Long Reads