7th May 2020
On Saturday 7th May 1960, 60 years ago today, Wolves were back at Wembley stadium, taking on Blackburn Rovers for the chance to take home the FA Cup trophy.
It was the eighth time a Wolves side had taken part in England's showpiece football event and hopes were high on Wolves claiming their fourth FA Cup title in what was a golden era for the club.
Favourites heading into the final, Wolves had won the league title in the previous two seasons and had only been denied a third successive championship during the 1959/60 season by a single point to Burnley.
While their opposition, Blackburn Rovers, had not had a great year, finishing 17th in their second campaign back in the top-flight. Wolves had also won both league games which had taken place between the sides during the season; a 3-1 victory at Molineux and a 1-0 success at Ewood Park.
The 1960 final was one of the warmest cup finals recorded at the time, with many spectators having to be treated for fainting.
This led to the game being played at a steady pace, meaning the final wasn't the most memorable spectacle in the world – especially for the neutrals watching on their TVs at home.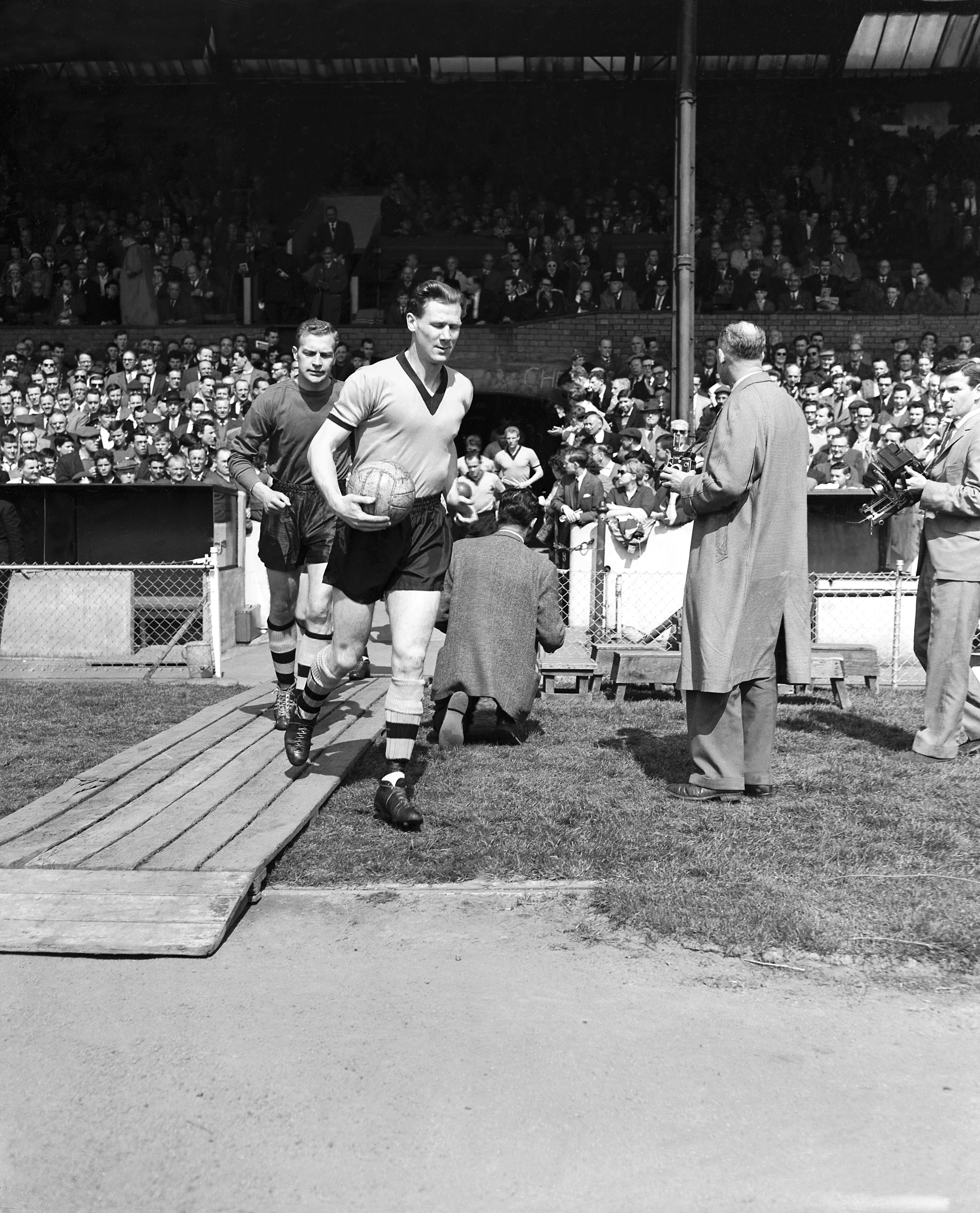 ROAD TO THE FINAL
Wolves
Wolves' long haul to Wembley began with a difficult third round tie against Newcastle United at St James' Park which ended in a 2-2 draw, but Stan Cullis' side were victorious 4-2 in the Molineux replay.
A one-sided affair against Charlton Athletic followed, before Wolves travelled to relegation-threatened Luton Town, ending in a final score of 4-1 to the Wanderers.
The quarter final paired Wolves and Leicester City at Filbert Street which the visitors overcame by two goals to one.
The semi-final was an all-West Midlands affair, as Norman Deeley's goal secured a 1-0 win against Aston Villa at The Hawthorns.
Blackburn
Blackburn needed to overcome three replays to make it to the final, eventually beating Sunderland at Ewood Park, before reaching the fifth round with a 3-0 win against Blackpool.
A shock win over Tottenham Hotspur was followed by victory against heated rivals Burnley, securing Blackburn a place in the semi-finals.
The last-four tie, at Maine Road, ended in a 2-1 win over Sheffield Wednesday.
CLASSIC MATCH REPORT
Blackburn Rovers 0 Wolves 3 (McGrath OG 41, Deeley 67, 88)
Celebrations rang around the gold and black half of the Black Country as Wolves lifted their fourth FA Cup trophy at Wembley thanks to a dominant final drubbing of Blackburn Rovers.
After a slow start to the game, Wolves began to gain control of the contest and seemed most likely to open the scoring, but it was Blackburn who had the first real chance when Bryan Douglas fired just wide of Malcolm Finlayson's near post.
Finlayson was also called into action just before half time when he acrobatically denied a Peter Dobing effort, but it was Wolves who took the lead moments later when Barry Stobart delivered a teasing cross that Mick McGrath turned past his own goalkeeper.
Blackburn suffered a further setback just two minutes later when Dave Whelan was stretchered off the pitch and taken to hospital after suffering a broken leg following a challenge with Deeley.
Half-time: Blackburn Rovers 0 Wolves 1
Blackburn started the second-half strongly, but Wolves doubled their lead after 67 minutes. From a corner, Des Horne played a short ball to Ron Flowers, whose cross came back off a defender, but Flowers returned the ball to Horne and his cross ran through for Deeley to slam it into the net from close range.
Horne missed a great chance himself to make it three for Wolves when he was put through with just Blackburn keeper Harry Leyland to beat, but he failed to make proper contact and screwed the ball wide, while Flowers had a goal ruled out for offside shortly after.
Two minutes from the end, Blackburn's misery was complete as Leyland missed Stobart's cross and Deeley was there to ram the ball into the roof of the net.
Full-time: Blackburn Rovers 0 Wolves 3
Blackburn: Leyland, Bray, Whelan, Clayton, Woods, McGrath, Bimpson, Dobing, Dougan, Douglas, MacLeod.
Wolves: Finlayson, Showell, Harris, Clamp, Slater, Flowers, Deeley, Stobart, Murray, Broadbent, Horne.
Referee: Kevin Howley
Attendance: 98,954
Old Gold