19th September 2020
New Wolves signing Ki-Jana Hoever holds a clear vision for the future and says his new supporters can expect a "flying Dutchman" down the right-hand side.
The 18-year-old signed for Wolves from Liverpool on a long-term deal on Saturday, having spent two seasons developing under Jurgen Klopp at the Premier League champions. Now he's ready to show what he's learnt in the old gold of Wolves, at a stadium where his professional career in the game began 20 months ago.
On a fresh challenge with Wolves
"I'm really excited to join such a big club like Wolves and to play in the Premier League. I'm really happy the club has trust in me, so the way I can give back is by playing good football and enjoying the moment.
"I'm excited to just to be playing. That's what I love doing the most. In the stadium, playing with my teammates, hopefully with the fans soon, that's what I love."
Read more - Jeff Shi: Ki is a talent for the long-term
On what player to expect
"I think the Wolves fans can expect a flying Dutchman off the right side. I love to attack, but also do my work defensively. Right-back, full-back, wing-back, whatever you want, I will go over, cross, score, attack, but also do my defensive work, that's what they can expect.
"As a young kid, I'm going to bring a lot of energy down the right side. Everything's going to come out of my heart and I'm going to play with my heart."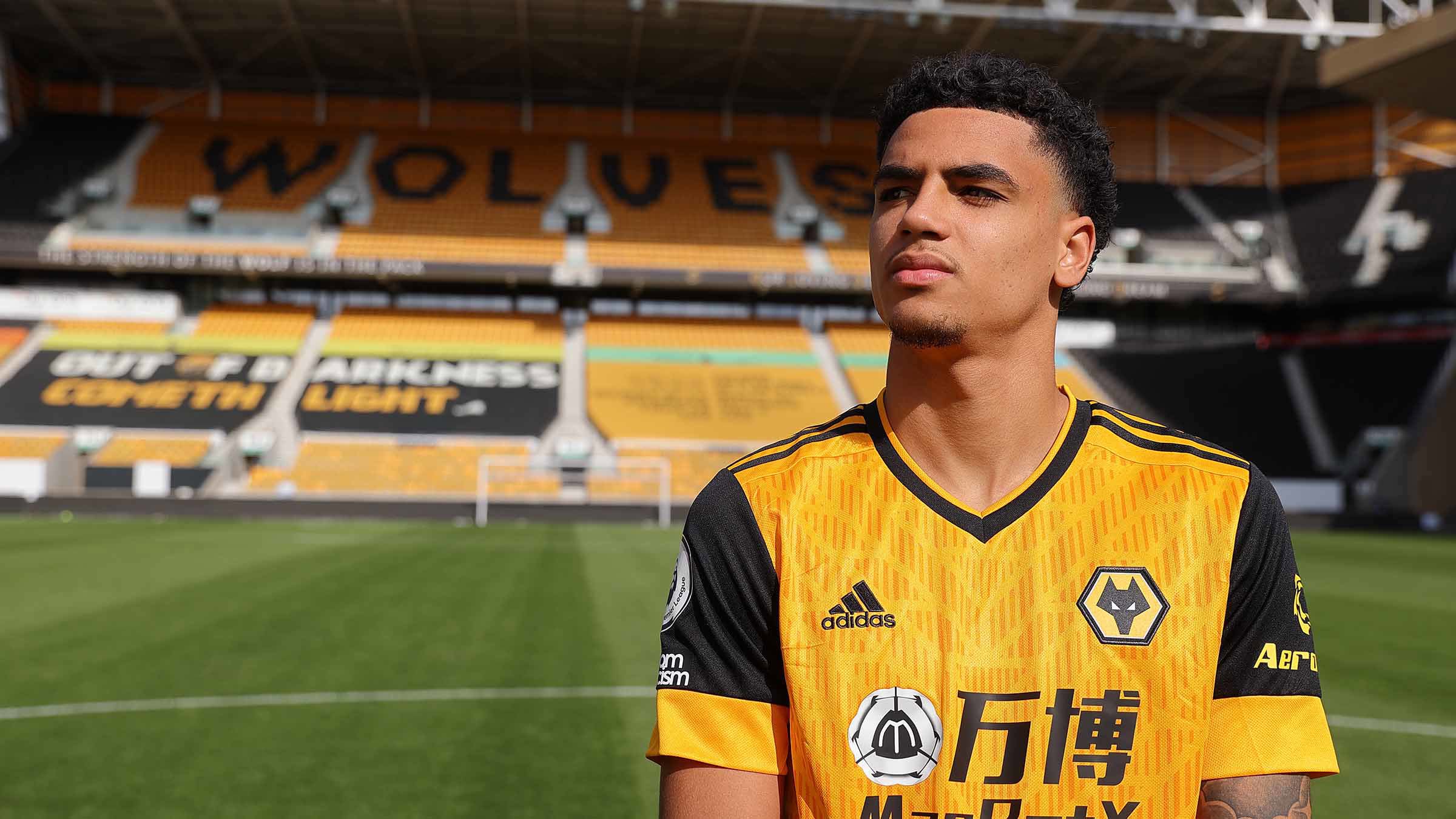 On why he chose Wolves
"Wolves came with the best plans for me. I'm hoping I can make it to the next level with them and achieve great things with them. It's a big season ahead and I hope we can achieve great things.
"They had a few brilliant seasons in the Premier League, and they are one of the top teams that's fighting for the Champions League. I really want to be a part of that with this club and really want to get this club to the next level – that's why Wolves was the decision that I made."
Welcoming…

🇳🇱✍️ pic.twitter.com/Ynx9Ih35zm

— Wolves (@Wolves) September 19, 2020
On Molineux being a special place
"Of course, this is a special place for me because I made my debut in professional football here. It will always have a special place and I'm really excited to be playing here and not get shouted at, but cheered at. It's a really nice stadium, I just hope that the fans can join us soon and support us as well."
Read more - 5 things to know about Ki-Jana Hoever

#2020Transfers