11th September 2020
Vitinha has all the attributes to become the 'next Joao Moutinho', according to Portuguese journalist for Jornal de Notícias, Nuno Barbosa.
The exciting midfielder plays with a maturity and ability to go to the top of the game according to Barbosa, who will be keeping a watchful eye on how Vitinha progresses in old gold.
Nuno, what was the reaction to Vitinha's move to Wolves in Portugal?
As you can imagine, the FC Porto fans were naturally sad to see him leave so early in his career. They liked him very much because of everything he put on the field, in the fight for possession of the ball. On the other hand, with his arrival at Wolves, it's guaranteed Wolves will have more Portuguese fans cheering the team. Wolves have had a lot of fans in Portugal for three years.
What type of player can Wolves fans expect from Vitinha?
The way he puts the ball on his offensive teammates can destroy the opponents' offensive line. Vitinha thinks very fast with the ball. He's not very physical, tall or strong, but he has all the essential qualities for a midfielder. I think when you see him play, you'll realise he's very mature. He's only 20-years-old, but he's very mature. You'll realise also he knows what to do at every moment of the game, he's very similar to Joao Moutinho.
What role in the midfield would suit him best?
In comparison with Joao Moutinho, I think he shoots more often on goal. Last season he was called to the first-team by Sergio Conceicao only in January and before that he played in the b team of FC Porto and scored nine goals, which is nice for a midfielder. He's very much like Joao Moutinho, but a little more offensive. It's impossible to watch him play and him not remind you of Moutinho.
Your new home, @vitinha_77.

📸🏟 pic.twitter.com/A1DzZMetvx

— Wolves (@Wolves) September 10, 2020
How much can he learn from the midfielders already in place at Wolves?
Playing and training with players like Moutinho and Neves, in a championship as competitive as the Premier League, he'll become an even better player. He'll become a reference for Wolverhampton. Moutinho is a reference in Portuguese football, in the national team. He's 34-years-old and sooner or later will stop playing, and I believe his successor will be Vitinha. His transfer to Wolves will be good for Nuno and the club, and for the Portuguese national team.
How well thought of was he at Porto before leaving?
We know him from the under-18 team and the b team, but in the first-team he felt very mature for his age – he's only 20 and played like he's 30. In every moment of the game he knows where he should be and thinks fast with and without the ball.
How well did he work with fellow Wolves signing Fabio Silva at Porto?
Like Fabio, Vitinha belongs to this generation at FC Porto who won the UEFA Youth League last year. They beat Chelsea in the final, with Fabio and Vitinha, so what better way to say they will suit the Premier League than beating Chelsea?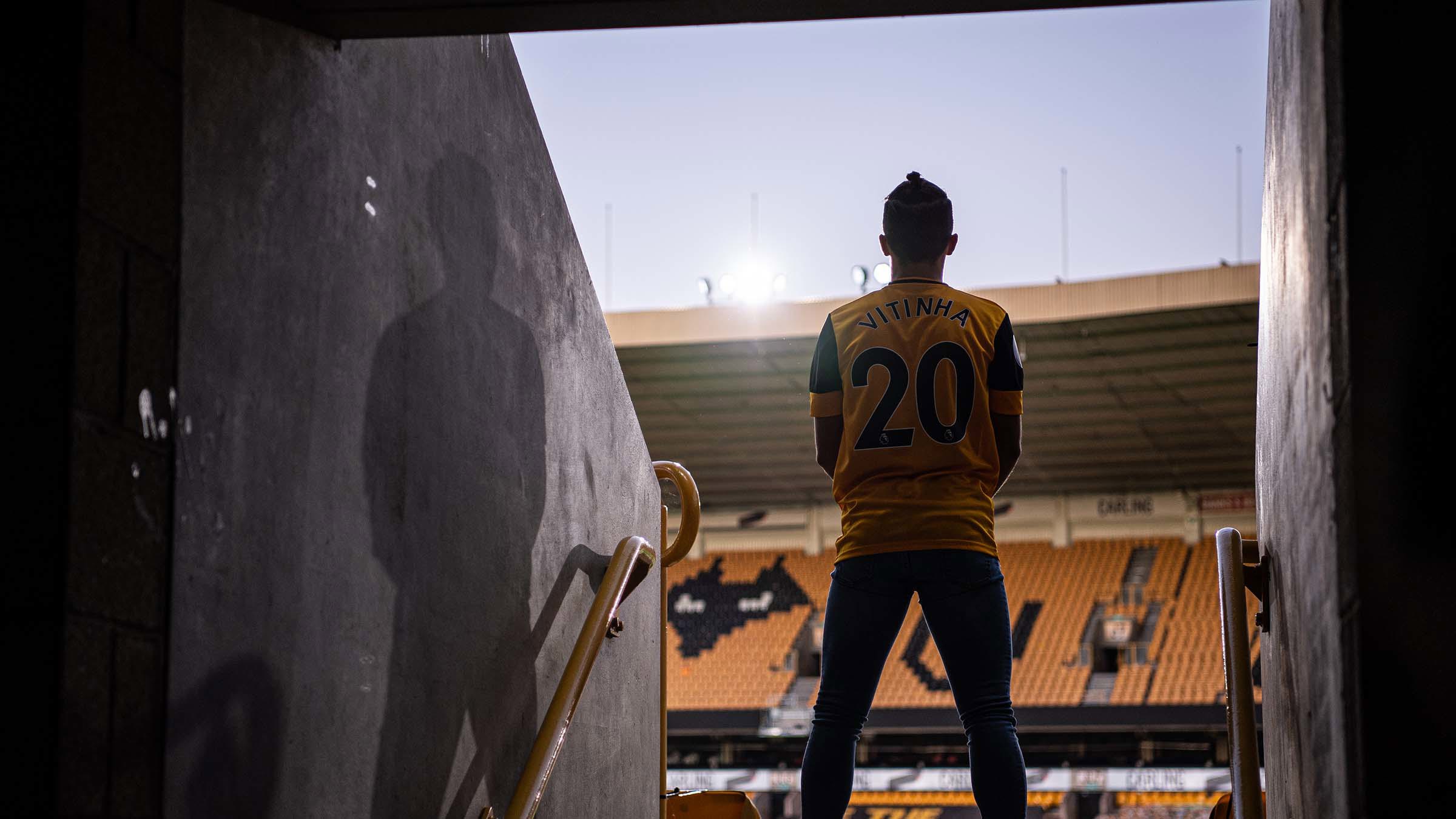 How much does his style of play suit the Premier League?
If Moutinho fits the Premier League, so will Vitinha. I think Wolverhampton made an excellent signing, you can be sure about that. Vitinha will not disappoint. He's not as physical as the main players in the Premier League but has other qualities which will help him to be a good player in the league. He's only 20 and has a Portuguese championship and cup, under-19 honours with club and country, and I think he will still improve and get more titles.
Finally, how much will he benefit from playing with more Portuguese players?
Wolverhampton has the main future Portuguese players. Ruben Neves is an amazing player and is very young, Fabio is an amazing scorer and Vitinha, they know each other and it will be very good for Wolves to have them all in the same team. In two or three years they will be a Champions League team and I hope Wolverhampton wins some titles.

#2020Transfers