11th January 2021
Vitinha has reflected on what has been a challenging first six months in gold and black after the 20-year-old joined the club on loan from Porto in the summer.
The midfielder has admitted that his transition to English football has been made more difficult due to the Covid-19 pandemic, but with the help of his teammates, he continued to adapt to life both on and off the pitch, and hopes to be able to play a key part in the second half of Wolves' Premier League season, which continues with the visit of Everton to Molineux on Tuesday evening.
On the challenge of Everton
"I've personally seen a few games of Everton and I think they're a pretty good team, like almost every team in this league. They have some very good players and some high-level players.
"But I think we're ready for it. We have trained all week for it and will prepare the game as well as we can until it's game time, but we are ready for the match and to try to take the win."
On his first six months at Wolves
"It's a new country, a new challenge for me. It's the first time I've left my home country and my teammates have been great, the club is amazing, it's huge and I'm very happy to be here.
"My life outside the club has been a little difficult and a little different than in Portugal, because the countries are not the same, and on top of that, the Covid situation doesn't help, so I don't so much away from training.
"I still have to learn much about the city of Wolverhampton and the rest of England, but I'm sure I will eventually get the opportunity."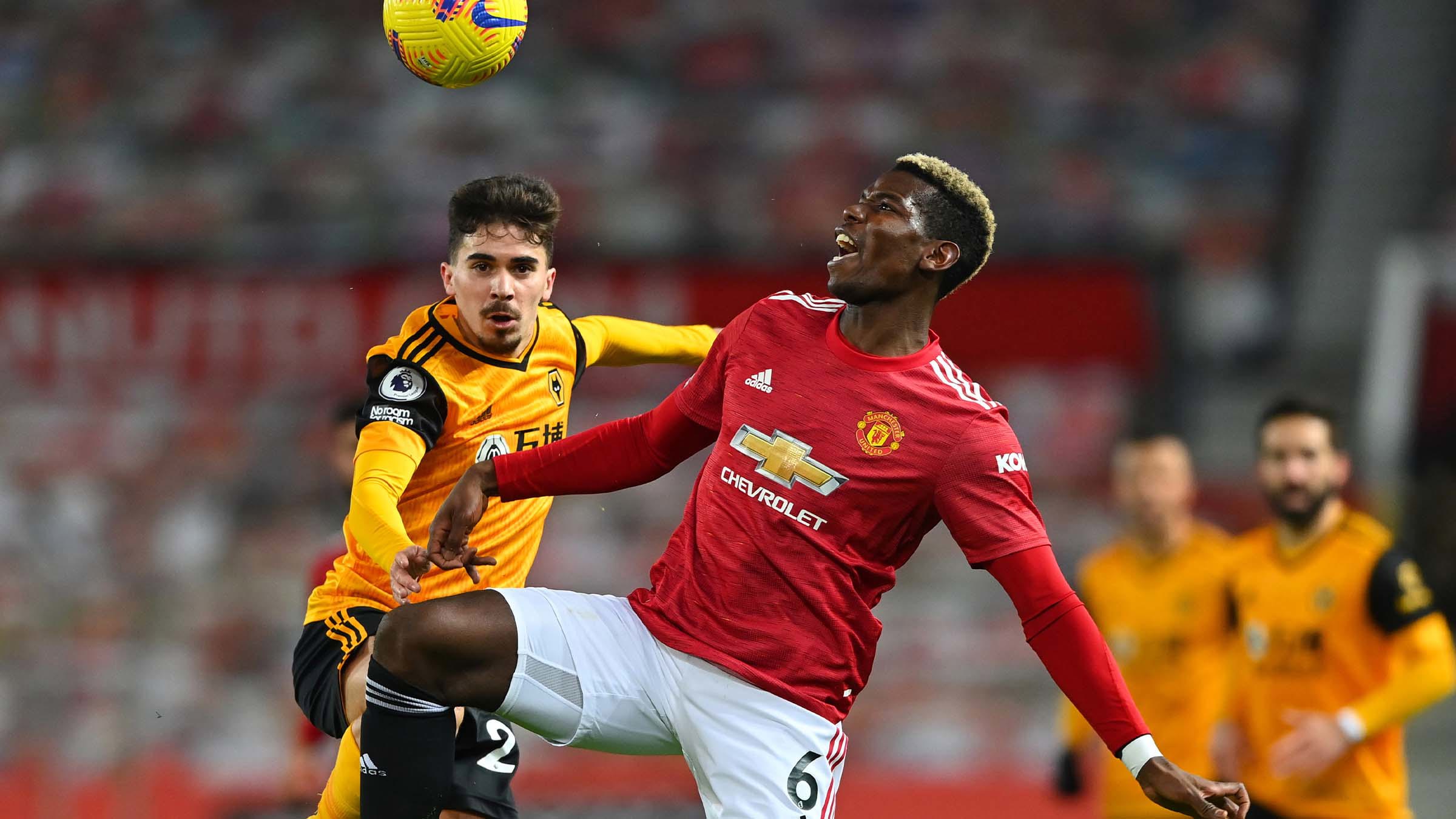 On a whirlwind year in his career
"It's been amazing. I didn't expect a year ago to be here, I didn't expect a year ago to win a trophy or anything with Porto, and it's all happened very quickly.
"I was so happy with my call to the Porto first-team. I started playing, I started to participate in the games, I did well, the team did well and we won two trophies.
"It was great, and then on top of that, my transfer to Wolves was perfect."
On missing out on the Molineux atmosphere
"I just can't imagine what it would be like because I've never experienced Molineux with the fans, that's the biggest shame. I really want to see them at Molineux and hear how it sounds because a lot of people have told me great things about the atmosphere.
"When I've seen them play on TV, you could hear the atmosphere around the English stadiums and it's incredible and we want to be part of it.
"When I moved here, the only thing that I was sad about was having no fans. I want fans back in the stadium, but I want them to be safe to, so when that happens, it will be perfect."
#WOLEVE