24th May 2020
Romain Saiss has explained how religion has impacted his life not only as a footballer on the pitch but also as a person off it, as he celebrates Eid following the 30 days of Ramadan.
Ramadan is a month of dawn-to-sunset fasting, prayer and reflection for Muslims across the world, while Eid – the breaking of the fast – which is taking place today, marks the end of that period, and the Wolves defender has revealed the challenges footballers face during Ramadan, when balancing the rules of Islam with maintaining their health and fitness.
On the importance of having religion in his life
"I think for me, for us, it's the key of our life. We are here because it's our rules to follow the rules of Allah. It makes me a better person, as a man, as a player, because if you respect the rules of the Quran you can only be a good person.
"Perfection doesn't exist for us, but you have to try to increase your faith day after day, especially in that moment.
"Also, for people like me, we are lucky to play football and to get some comfort about this in terms of salary, other things like that, so with the religion you can stay focused on what you have to do.
"The problem when you get a lot of money sometimes you can start being crazy because the Shaitan is everywhere, it tries to escape you from the religion, so it's really important to have the religion for me and for my family."
On being a Muslim in England compared to France
"When I compare England to France, it was really easy, because this country is more open with religion, not only Muslims, which is a lot different in France, so it was really easy for me to adapt myself as a player with English football and as a man with the religion.
"It was good for me to come here because I know England was more open with religion, you can do your religion with nothing bad to think about, because sometimes in France, for women, they cannot go outside with the hijab because they don't allow this and some people are crazy about that.
"But I like England because you can go to Birmingham and see Muslims talking about Islam and then 20 metres away there are Christians talking about Christianity and everybody is free to do their religion."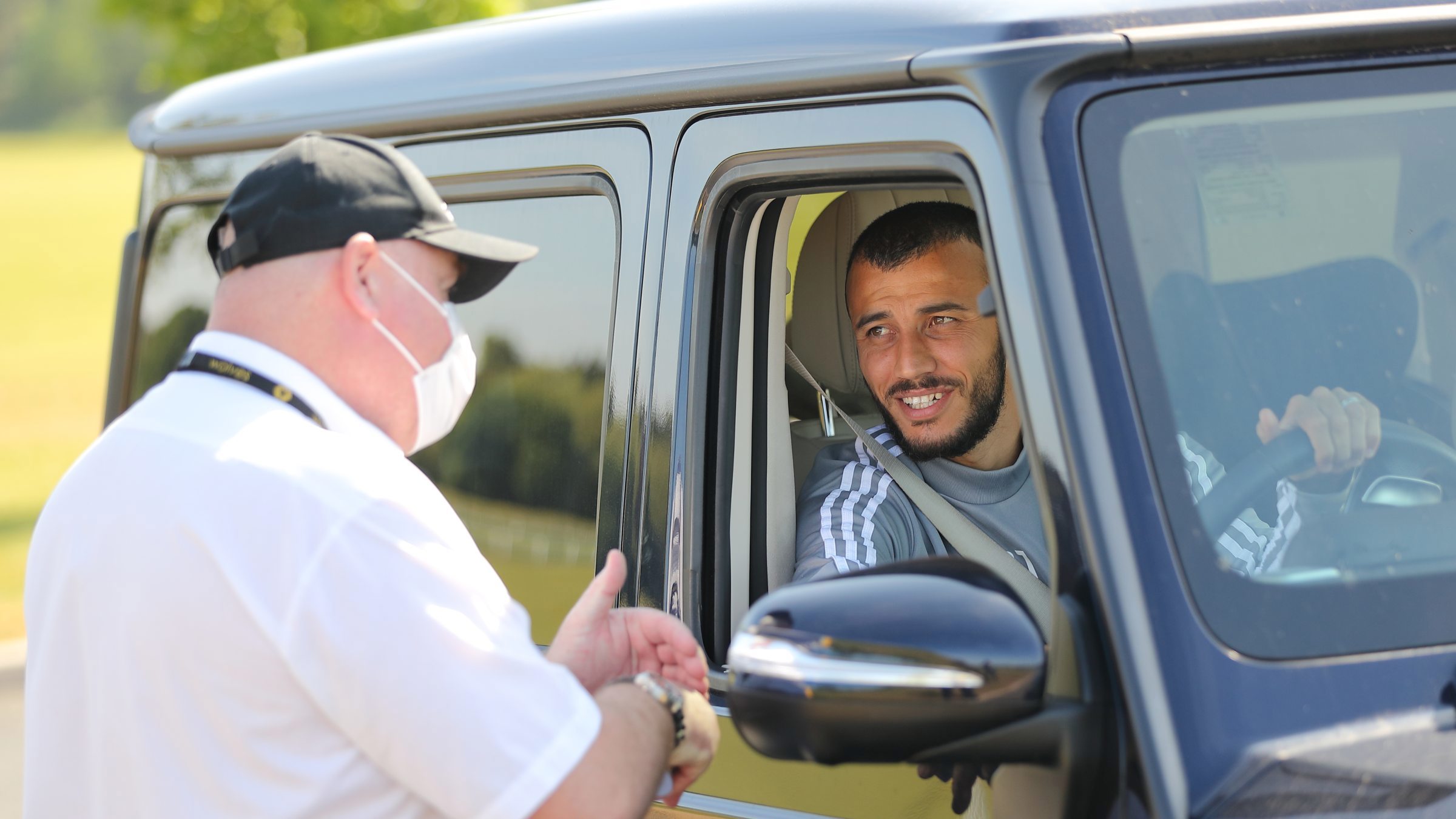 On the struggles of eating healthily during Ramadan
"I try to eat healthy as usual, but sometimes it's really hard because when I see my wife cooking, I want to eat the same things, sometimes I eat the Moroccan food because it's so good. I try to eat healthy because it's really important to have the right balance with the training.
"If you do training and then after you eat more food with sugar or acid, it's not very good for you. It's really hard sometimes because you'd like to eat everything but it's not possible, so I try to eat healthy to keep my body weight at the same level and stay fit."
On playing football while fasting
"Playing games while fasting depends how you feel with that. I know some players struggle with this because it's really hard. I remember once playing a game with Morocco and it was 38 degrees in Cameroon, so it was really hard. Some players after training were struggling, so it depends on the head of the player.
"Sometimes for me, if it's too hot, I eat and I drink, and after Ramadan I do one more day of fasting because you have to adhere to the fasting but fasting should not make you feel uncomfortable with your health.
"You have to take care of this and find the right balance between feeling good and feeling bad because it could be dangerous, so you have to take care of this."