27th March 2022
Romain Saiss believes the support different religions gets at Wolves is vitally important to the players as he prepares to observe Ramadan throughout April.
From the evening of Saturday 2nd April to Sunday 1st May, Saiss will join the millions of Muslims across the globe who will fast from dawn until dusk, while taking part in prayer, reflection and community work.
Although the defender admits not drinking during the day can pose difficulties to professional footballers as they continue training and participating in matches, Saiss believes the support he is offered at the club with a designated prayer room and halal meals in the canteen, displays how Wolves is inclusive of everybody, regardless of their faith.
On the importance of Ramadan
"It's really important for me. As a Muslim, it's a nice time to spend with family and then also to improve your faith and your knowledge of Islam. It's always a nice time. People are always thinking about what a hard time it is for us, but we don't think about it, we just don't eat or don't drink anything during the day.
"We're enjoying this month with our family, with my wife and my kids, and the most important part is that we're together. We are lucky because even though we go the day without eating or drinking, we know we are going to eat at the end of the day, but some people in the world aren't that lucky. They don't have all the access to food and drink that we have, so it's important to me that we don't waste food and the drink because some people are struggling to get it.
"There's a lot of things that make Ramadan important to me, even about life, I believe that if you do the right things during this month, you're going to be a better Muslim and a better person. But the most important thing is that you try to keep going in the same way because there's no point doing all the good things in one month and then you step back after, you've got to keep improving every time."
On the difficulties it poses
"I would say maybe the drink is the most difficult and not drinking because we spend a lot of time on the pitch and working hard, whether that is outside or inside in the gym, so I think it's more the drink for me.
"It can be different for each player, but I would say it's more mentally than physically, because if you start thinking 'I want a drink, I want this, I want that' it's going to be a really long time for you, so the easiest thing to do is don't think about it, even if it's hard sometimes."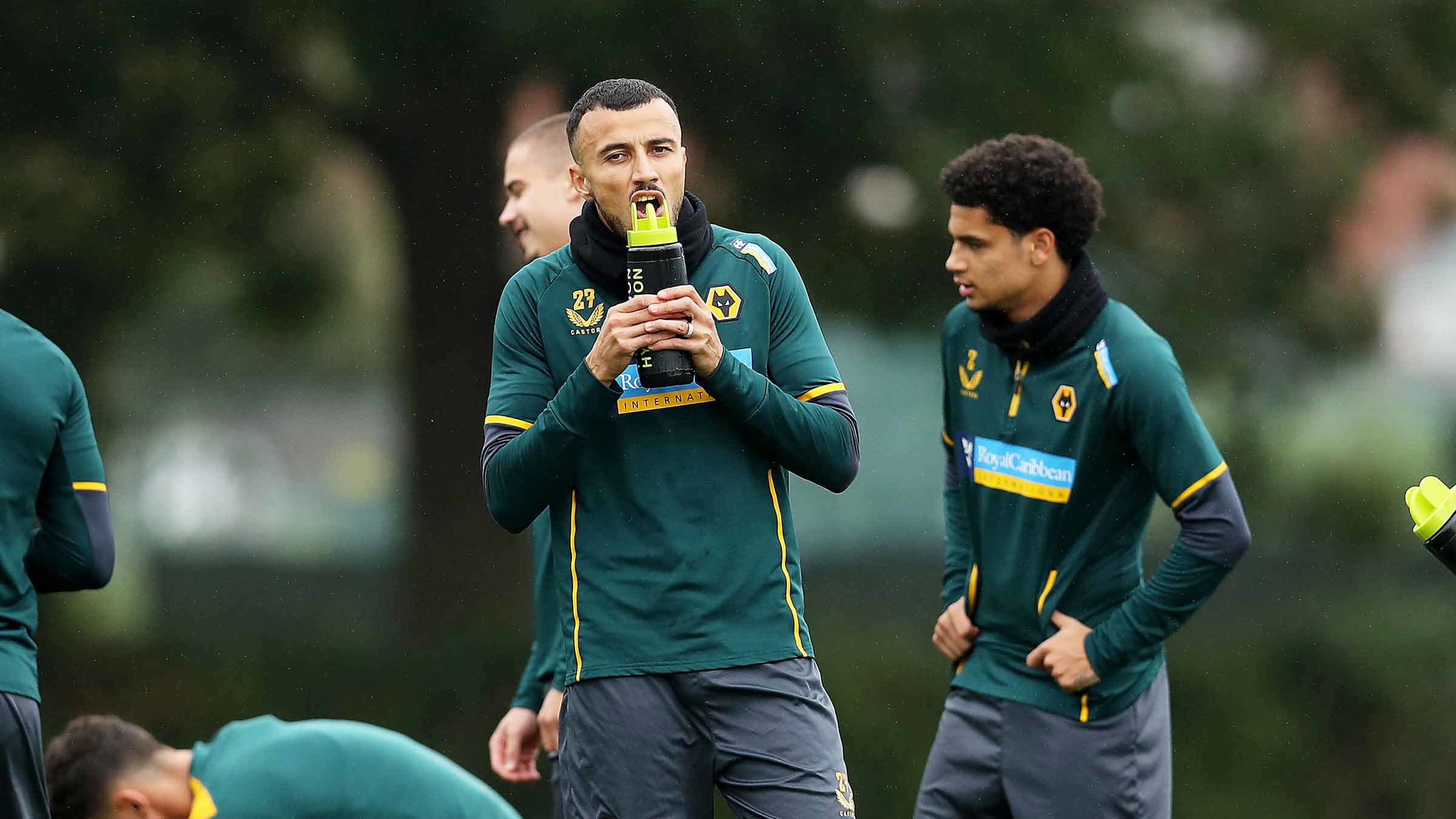 On celebrating with family
"Growing up in France, it was a good time to spend with my parents and now it's a bit different because I'm living so far away from the rest of my family, and that's the sacrifice of football, but I spend my Ramadan and Eid with my wife and my kids.
"It's always a good time and good moments with them, especially with the kids, and it's a great time to learn about why we are doing Ramadan and a lot of things about the religion, so it's a good moment in the family.
"I really enjoy it, but I miss the Eid a lot because most of the time we are training or in games, but normally it's just a good day. We have the morning for prayer and then we have some food and gifts for the kids. That's what we would normally do, but now it's a bit different. But we still try to have a nice day when I come back from training or a game."
On religion in the dressing room
"You can be open about your religion here. We have a fantastic dressing room and all the players are really respectful about the religions of each other, so that's why it's very good, especially here at Wolves.
"We have a few chats sometimes when somebody might want to know something about Ramadan and how we deal with the food and the drink during the day, these sorts of questions, or just asking why we are doing the Ramadan. It's nice to chat to others and you can learn a lot from each other about different religions as well. It's really easy, honestly."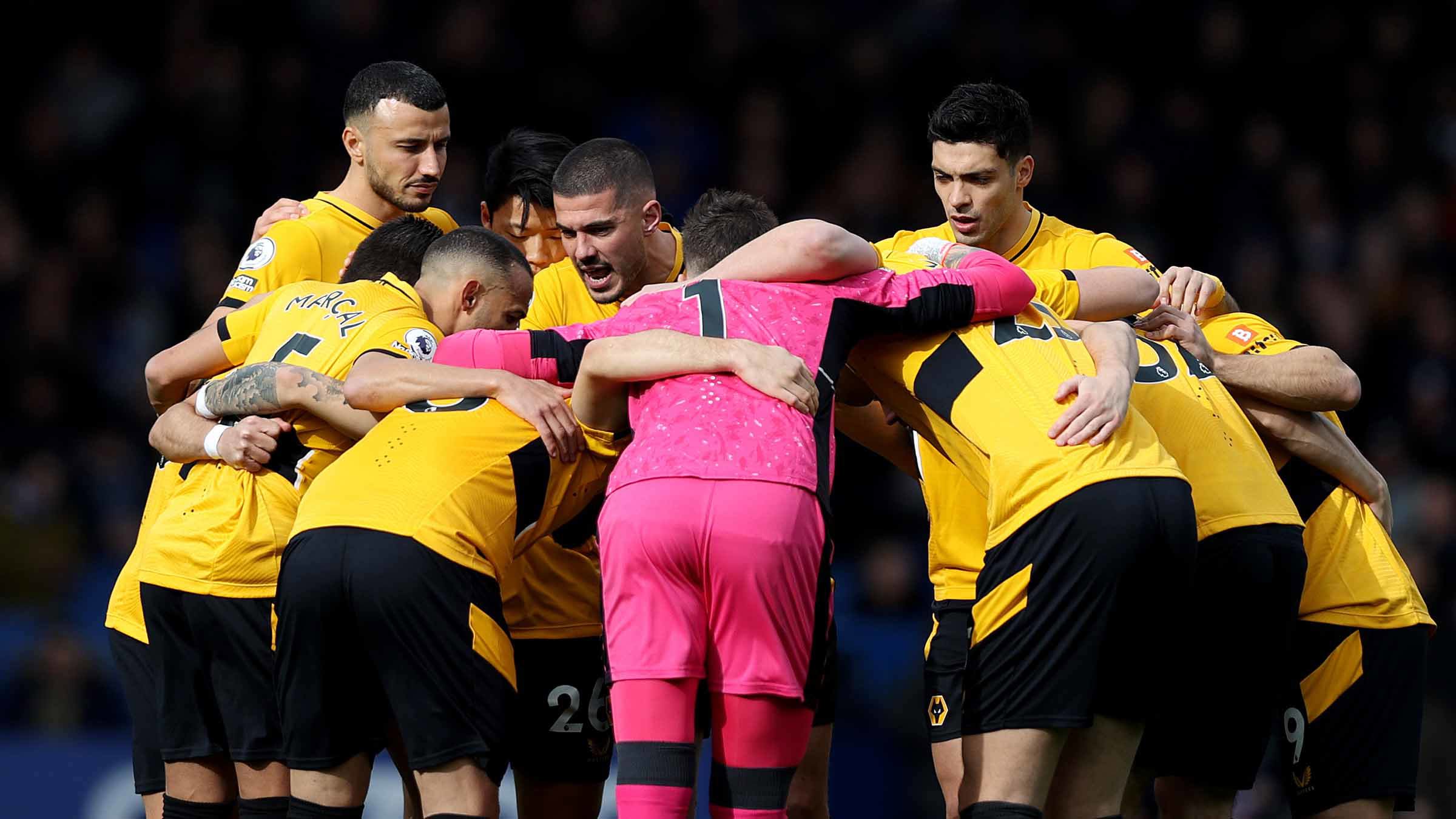 On the support Muslim players get from Wolves
"It's really important for the players to know the club wants to talk to us about what they can do now to work with us to create a prayer room and how we need it exactly. I gave my help to make sure we do the right things and it's important for us to feel like we're important for the club, so they take care about what our religion means to us.
"It means a lot for a player like me and the other Muslim players to know that we can have a different option of food. As we train a bit later in the day at the moment, we sometimes miss prayers, so it's nice to have the prayer room here to do it and not lose time between each prayer.
"It's really nice to have these kinds of things and just goes to show how this country is really open to different religions. If you respect all the different religions and the laws of the country, then everything is fine for everybody, and that's why I'm really happy here."
On the differences between England and France
"If you look at what the Premier League did last season to allow a break in the games for Muslim players to have some food and some drink after they've finishes fasting, that shows the big difference. I'm not sure that happens in other countries, except Muslim countries, and that makes a big difference to a player.
"I've been here for almost six years, but in my time in France it was a bit different. We didn't have all these kinds of things. The players didn't get different options of food, so it was totally different. But when I came to England, I could really see the difference, not only for Muslims, but all the religions.
"You can do almost anything to do with your religion, and as long as you respect the laws of the country and if you respect the other people, that's why it's good here – because you can do your religion in peace, as long as you respect each other."