16th December 2020
Tuesday evening's victory against Chelsea, quality finishes from Pedro Neto and Daniel Podence and reverting to five at the back were just some of the topics discussed on the latest episode of Wolves' Matchday Live Extra show.
Joining Mikey Burrows was regular co-commentator and ex-Wolves full-back Andy Thompson, as well as fellow former old gold players in midfielder Alex Rae and striker Chris Iwelumo, who analysed the Premier League win against the Gunners.
Also joining the panel were special guests including former Chelsea midfielder Nuno Morais, who spoke about the impact Blues boss Frank Lampard had on his career while they were teammates, League One-winning Wolves captain and former Shrewsbury Town boss Sam Ricketts, and current captain Conor Coady as the team discussed VAR decisions and Leander Dendoncker's new contract.
On fighting back from falling behind
Iwelumo said: "The second-half didn't start that well, but Chelsea probably would've been given a battering at half time from Frank, who wouldn't have been happy, so they reacted to that, got on top and got a great goal, although Patricio was very unlucky with the save.
"But what I have to applaud is the reaction, the character that was shown. It took us a few minutes where we looked a bit baffled, but then, all of a sudden, we got back into the groove. Neves got on the ball, playing out both wing-backs, we've got players running into the final third, and breaking their neck to get in there."
Rae added: "The character that the team showed, because at that stage, you're wondering where they're going to get it from. We spoke about the importance of Podence and Neto getting behind and driving at people, and their performances tonight, the two finishes, were brilliant."
On the quality of Neto and Podence's finishes
Rae said: "Podence's finish was brilliant. See how he sells James a dummy, he fainted to go in, then rifles it in at that near post, and he uses the player to knock it past Mendy – it was brilliant.
"Then you had the finish following the running power from Neto. He left Zouma for dead. He's finished, he doesn't know what day it is, he's outside the ground trying to get a complimentary ticket to get back into the game.
"But the finish from such a short backlift, because he drills it so early across the keeper that he can't react. I thought it was tremendous."
🔥🎯 @pedrolneto7 pic.twitter.com/GXF1Ynzkiw

— Wolves (@Wolves) December 15, 2020
On a Premier League debut and assist for Otasowie
Coady said: "It was fantastic for him. I think more importantly was the confidence that he showed. Stepping out with the ball, showing how powerful he is, and he's a great lad. He's improving every day in training, and it's great to see him out there tonight."
Rae said: "He looks focused on what he wants to do. He's not bothered about who he's playing against, he's gone in the zone and cares about what he's got to do. There's a quiet confidence about him which I quite like. He's a big unit and he will grow in stature."
Iwelumo added: "You can tell he's not fazed. He knows what his strengths are, he's in a good environment, he's getting better and to come on in the game at that moment in time and just get on with it, that says so much."
✅ @USMNT debut
✅ @premierleague debut

A fantastic few weeks for Owen Otasowie!

🇺🇸👏 pic.twitter.com/DL9QPoWbd2

— Wolves (@Wolves) December 15, 2020
On Leander Dendoncker's new contract
Rae said: "Dendoncker gives the midfield the power and the driving force. If there someone who will get forward and nick a goal, it will be him.
"I quite like that, and I'm glad that Dendoncker has signed a new contract and I think that's good for the club because he's still young."
Thompson added: "We've seen the importance he is to the team this year, and the way that he plays in the central position. He just tries to cover every area in the midfield, and I think that's why he plays a lot of games. But he's a quality player and that new contract is going to give him a boost as well."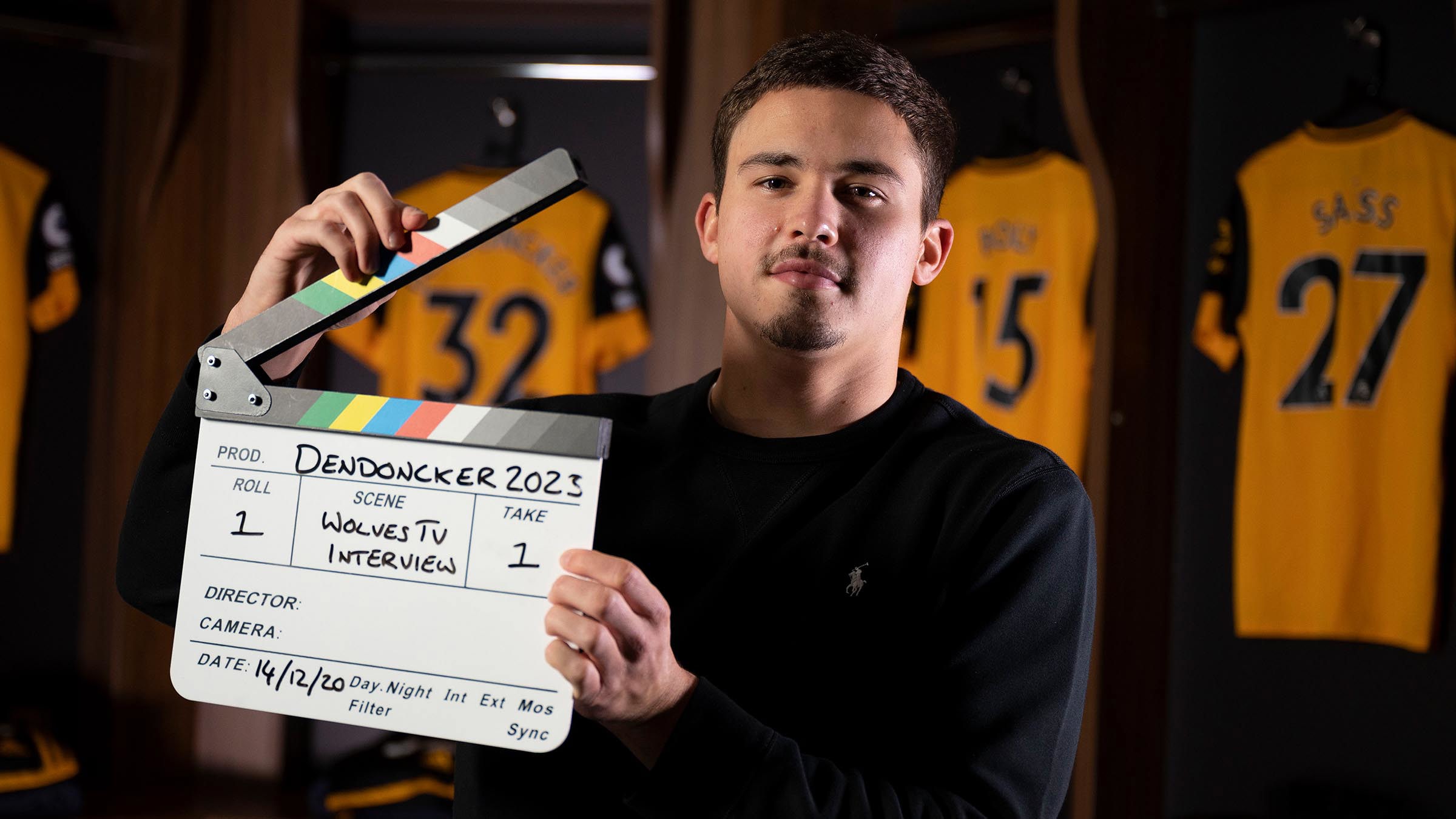 On reverting to a five-man defence
Ricketts said: "Five at the back means that it's more difficult to score goals, but it does make them hard to break down. When I faced Wolves, they were very methodical in their movements and a very easy team to read, but that doesn't mean they are an easy team to stop, but you understand what they're going to do.
"Ultimately, three at the back can get a bit stale. We've done it for three years now and the goals do dry up, but we've made the change [to four] to try to score more goals.
"I've tried it myself, we played three or five at the back, and it isn't always particularly entertaining to watch, but Nuno is trying to take Wolves onto the next level."
On the penalty decision overturned by VAR
Iwelumo said: "For me, it's a penalty kick. Pedro Neto is going 100 per cent at his fastest and takes the slightest contact. You can see that he's already gone past James and his heel actually moves inside. It's not the natural movement.
"There's the slightest contact when he's going at full pelt, and if there's any contact at all, it's a penalty kick."
Rae added: "My initial reaction was that there was contact, and I take Chris' point that if there's the slightest of touches when he's going at full pelt, but having seen it in slow motion, I didn't see a great deal of contact."
To rewatch the latest Matchday Live Extra show from Tuesday, click here.

#WOLCHE