14th October 2020
Conor Coady's highlights in the old gold of Wolves have been aplenty in recent years, but one special night at Molineux stands out more than any for the skipper.
The defender has been the beating heart of a side which has risen from the Championship, as high as the Europa League, and a significant game on that journey is the one he's selected to discuss with Mikey Burrows on Wolves' My Golden Game podcast.
The game in question is the club's sensational FA Cup quarter-final victory over Manchester United in 2019, which booked a first semi-final this side of the millennium for Wolves and saw an atmosphere like no other created under the floodlights.
On his Golden Game pick
"Manchester United at home was incredible. It's something that will stick with me forever and ever. To go back to having crowds in stadiums, you look back at a game like that, and miss it so much. At the minute, with what's going on, it's so hard. We miss the supporters and what they give you in a game.
"That night, the atmosphere, I don't think I've ever heard anything like it in my whole entire life."
On the feeling of a big occasion
"We knew when we got through to the quarters, and we found out we'd play Manchester United, you could feel a buzz within with city and supporters leading up to it. You can feel people looking forward to it. I can't explain, it's strange, but the same feeling goes through the changing room.
"I think people think sometimes that footballers don't get these feelings, but we're human beings and football fans more than anything, and we want to win every time we step over the white line. The adrenaline, the nervous energy you get in your belly, is incredible.
"You could feel it in the hotel, in the city, we always go for a walk me and John [Ruddy] and get a coffee in the day, and you could feel it. When you get to the ground and see the flags before, you know it's game time. That energy takes you through the game and in a big game like that, it's needed and the crowd was sensational."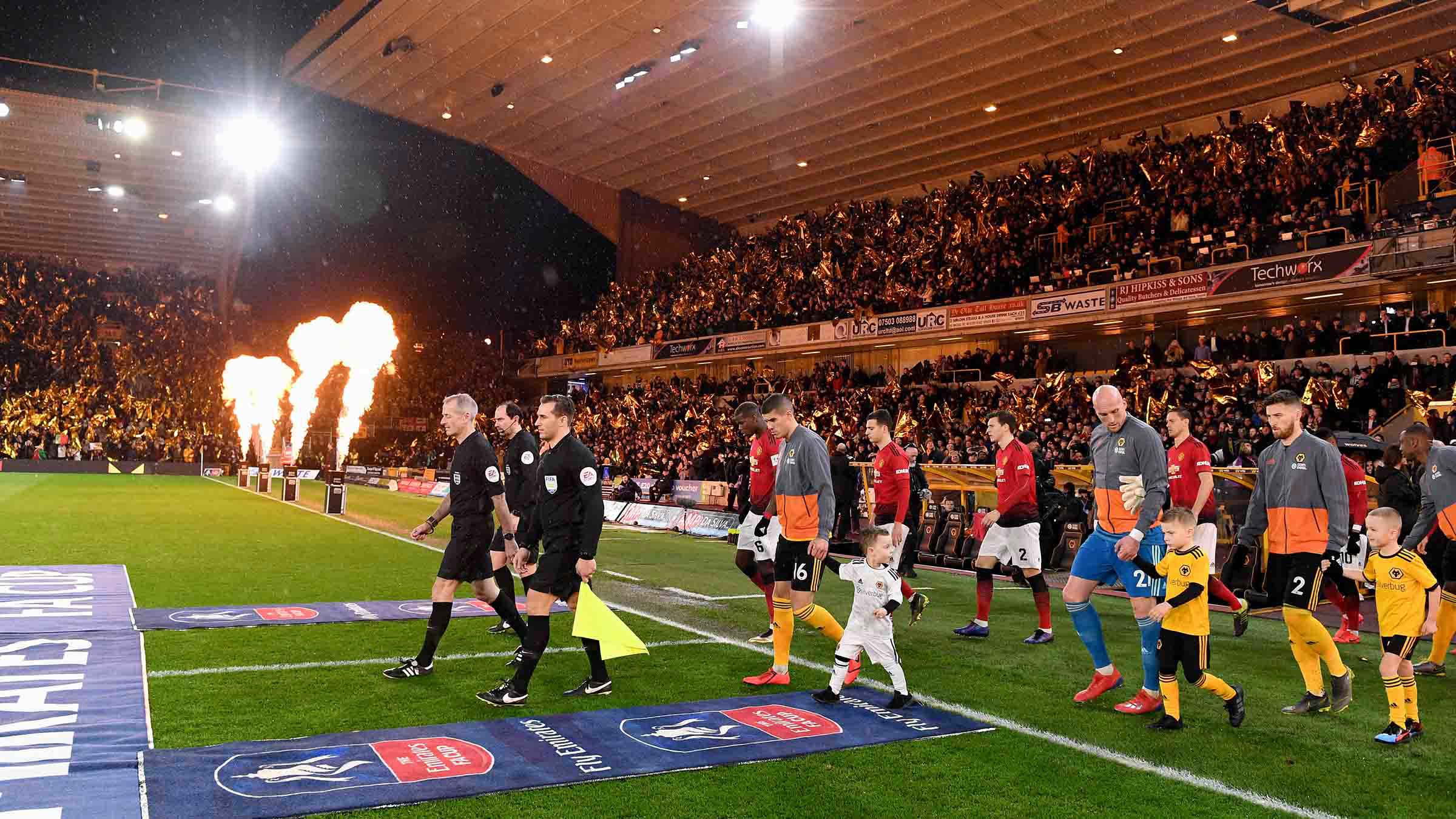 On the buzz at kick-off
"As soon as you walk out and line up, you run to towards the South Bank and Hi Ho Wolverhampton kicks in, and you're ready to play. The push you get from that, that extra 10, 20, 30 per cent that gives you, honestly, it's incredible. You got that, running towards the South Bank, getting ready to start the game."
On Raul's opening goal
"I watch it over and over. Whenever I watch it, I watch it a few times, I won't just watch it once. I watch it from behind and see the crowd erupt and off we went.
"If you watch the way Raul swivels and shoots, I'm right behind it, it goes through someone's legs I think, and goes into the corner, it's what Raul can do, he's an incredible footballer, but you look at it from where I was on the pitch and, honestly, the eruption behind the goal was absolutely incredible.
"I shot off, I was the first one to him and slid, and I nearly took him into the South Bank, I slid that much and he was on his knees at the time."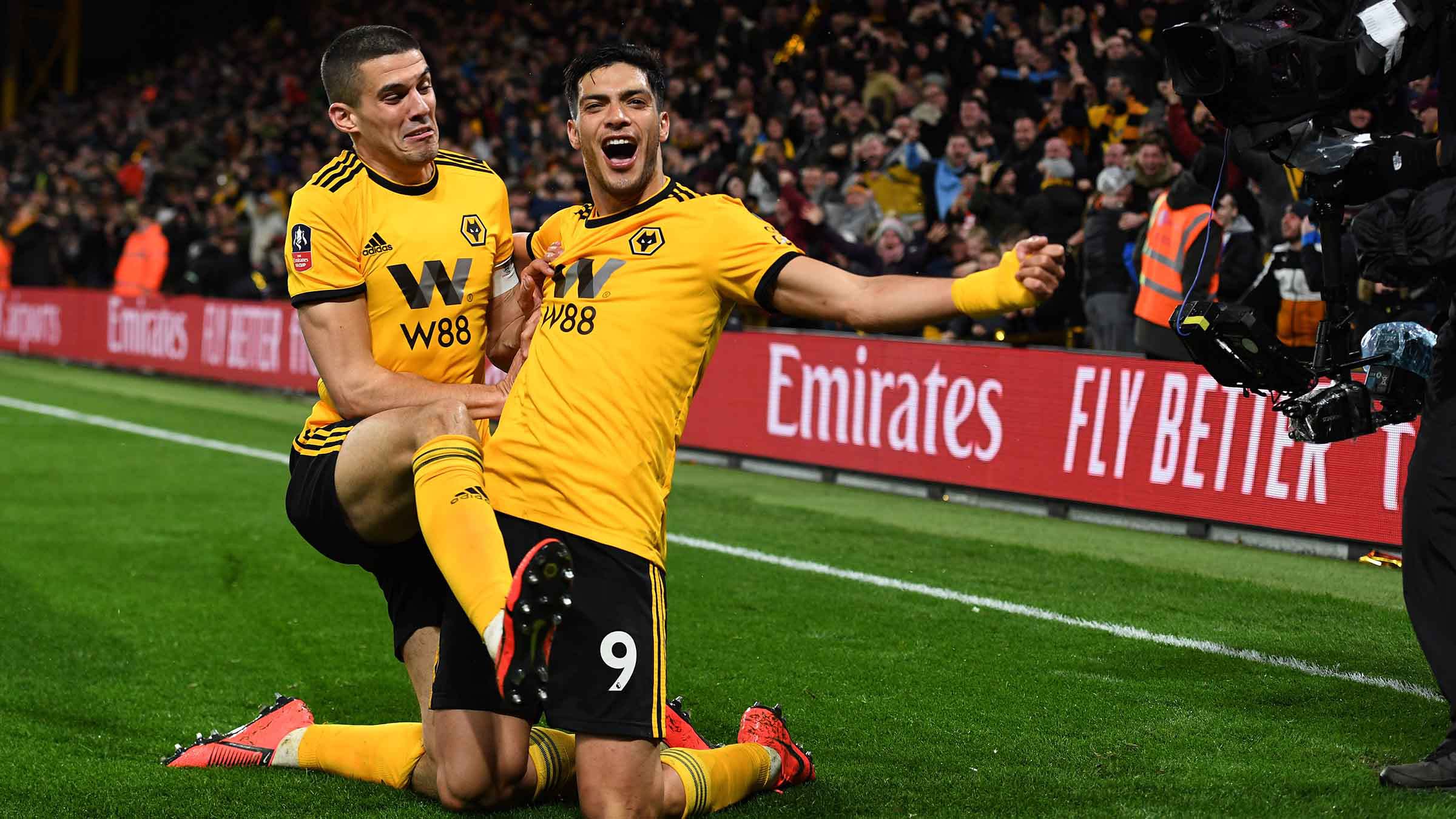 On being first to the celebrations
"I don't score many, so the feeling of a goal, and when one of your mates scores a goal on the pitch, honestly it's great. I'm a football fan first and foremost, so I get that feeling people in the crowd get, I'm just lucky enough that I get a chance to run and celebrate with Raul, Daniel, Adama, Ruben, whoever scores. The feeling with when the boys score is incredible.
"It's just a feeling, I can't explain it. Loads of people mention it to me, about my celebration, but when one of the lads, on of your mates score, it's incredible."
On Jota's memorable goal
"I've seen it (the camera angle in the South Bank), it goes in in slow mo at the near post. The reaction of the crowd and he's jumping in the corner, I'll always remember his celebration, and you can see how much it means to him, but not just to him, to 30,000 people in that crowd in Molineux that night.
"The feeling of ecstasy and enjoying the moment, that's something we'll remember forever."