26th March 2021
Sunderland 1 (Chapman 49) Wolves 3 (Harkin 16, Hodnett 26, 28)
A brace for Jack Hodnett to secure the three points at Sunderland put the finishing touches on a week to remember for the 18-year-old, after he signed professional terms with his boyhood club.
The Telford-born midfielder marked his first pro contract with two goals in as many first-half minutes, adding to Lee Harkin's header which opened the scoring for Wolves under-18s in their latest league clash.
Wolves began the game the much stronger of the sides, and their exerted their dominance with just over 15 minutes on the clock. Northern Irish youth international Harkin was able to get up well to flick a Hodnett free-kick past Harrison Bond in the Sunderland goal.
The aforementioned Hodnett made it two for Steve Davis' young Wolves side with the first of a quickfire double when he was able to bend a stunning free-kick from the right inside the far post.
Wolves' third came just two minutes later. After a ball over the top of the Sunderland defence found its way to Harry Birtwistle, the wing-back slipped a pass inside, and after taking a touch, Hodnett fired the ball into the corner of the net.
Despite cruising at half-time, Wolves saw their lead reduced early in the second half when Luke Chapman capitalised on sloppy defending. But the under-18s were able to regain their composure and dominance to see out the match and make it back-to-back wins against sides from the north east.
REACTION
Manager Steve Davis was pleased with the first-half showing from his side, but believed a bit of complacency could have been their downfall in the second period.
He said: "We controlled most of the game, created opportunities and pinned them back, broke down their chances very well and we could have had more really.
"We went in 3-0 up at half-time, but it could've been more goals, and that's probably the only thing we were disappointed about with our first-half performance and I went into the break really pleased.
"We spoke at half-time about continuing what we'd been doing, trying to build on that, and not being complacent; thinking we'd done enough and not have to worry about the second-half. But we came out a little but sloppy and we succumbed to them a little bit more because they changed what they were doing.
"In the first-half they sat off us and allowed us to play, but in the second, they came at us and pressed high, they were braver, and it became more difficult for us to play with less space and time on the ball. But apart from their goal, we defended well, made some good blocks and controlled the majority of the half without causing too many problems to them."
On learning from the second-half
"We wanted to come out strong in the second-half, and it was obviously not going to be as easy because they were going to change their tactics, because what they did first-half didn't work.
"It was then about us adapting to their changes and trying to play under their pressure, which is something that we need to work on and do better the next time we play that kind of team.
"There's always something to learn, and that's what we'll take from the second-half."
On Harkin and Hodnett bringing experience to his squad
"They're our senior players in this young team and they've got to be the example to the other lads. They were dangerous today and the pair of them had a really good first-half.
"Lee scored the first goal and it's funny because he's the smallest player on the pitch, but he's scored three headers now. He has a knack of finding those pockets of space when the bigger lads are being marked tightly, and that allows him to weave his way into space and fight for the ball.
"Hoddy's free-kick was terrific how he bent it into the far corner and his second was a very good finish into the far-left corner. But he could've had a hat-trick today, and both Hoddy and Lee could have added to their tallies, but I'm pleased for them to get on the scoresheet.
"Hoddy came off tired with cramp in the second-half and Lee also looked exhausted because he's been ill the last week. But for both of them to get through as long as they did and make the impact they did, I'm really pleased with them."
On a week to remember for Hodnett
"He topped off what's been a great week for him. He's been here a long time now, since he was eight, and signing the pro contract was a brilliant occasion for him to get that reward for his consistent performances.
"Then to get a couple of goals today should do him no end of good and give him more confidence going forward, so I'm really pleased for Jack."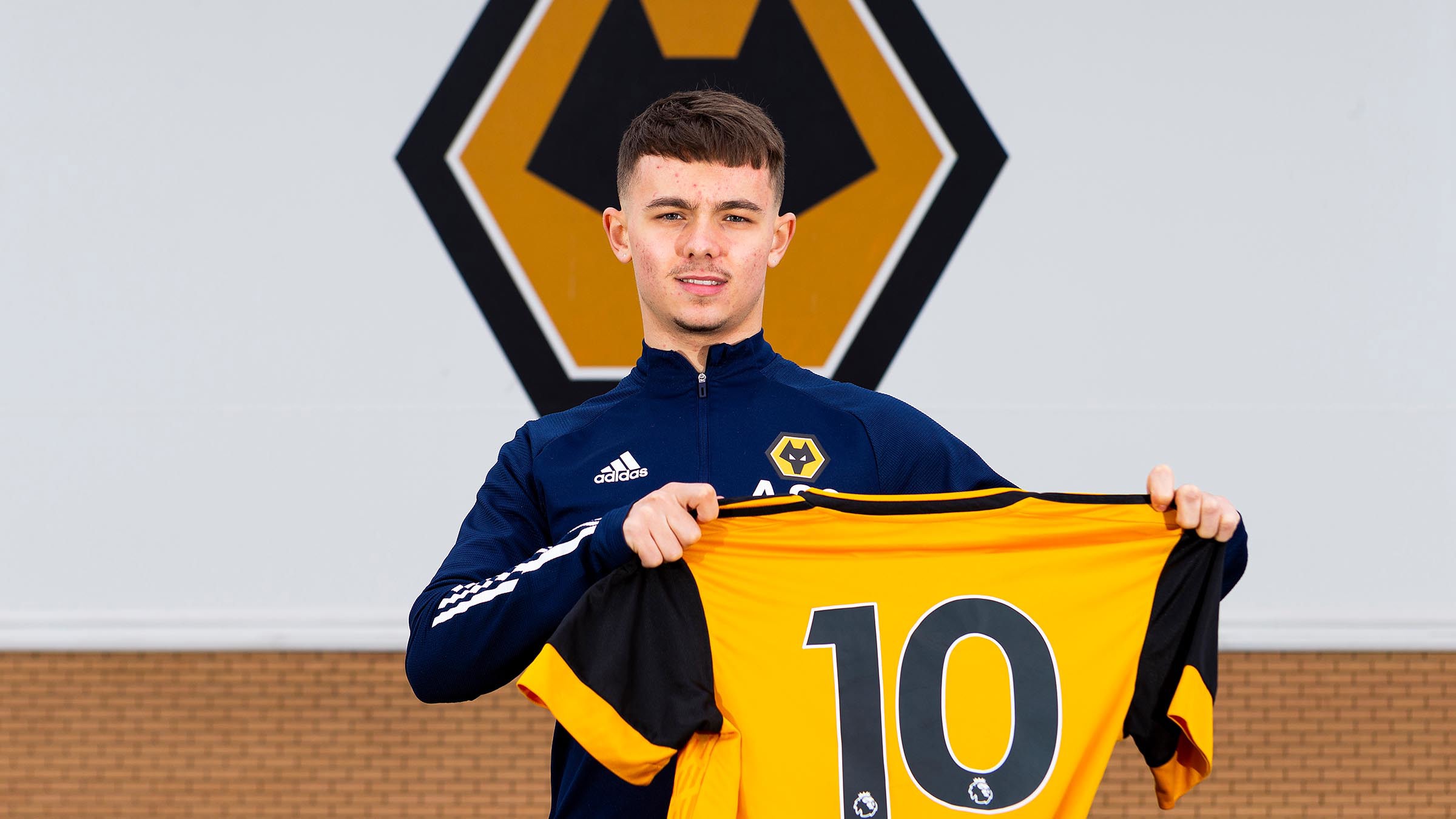 COMING UP
The under-18s have a small break during the weekend, with Davis giving his players a few days off, before the team return to training next week ahead of their clash with Liverpool on Tuesday 6th April.
NEXT FIVE
06/04 Liverpool (A)
10/04 Sunderland (H)
17/04 Middlesbrough (A)
24/04 Manchester United (A)
01/05 Everton (H)
TEAMS
Sunderland: Bond, Irons (Jones 71), Trialist, Trialist, Bainbridge, Singh, Gardiner, Kelly, Trialist, Okoronkwo (Ryder 77), Chapman.
Unused subs: Cameron, Fieldson, Trialist.
Wolves: Arinbjornsson, Birtwistle, Mabete, Tipton, Hubner, Keto-Diyawa, Francis-Burrell, Hodnett (Ojinakka 75), Rees (Bugarin 75), McLeod (Farmer 45), Harkin.
Unused subs: Storer, Kandola.
#WolvesAcademy