24th March 2021
Steve Davis is hoping that a small break for his Wolves under-18 side will enable some of his players to recover from injury ahead of the run in to the end of the season.
The squad – who have a long injury list and are missing several players, some of whom are not expected to return until next season – will travel to the north east on Wednesday afternoon ahead of facing Sunderland on Thursday, but Davis admits he is already planning for the next campaign and is hoping to embed new faces into his team before signing in the summer.
On getting players back from injury
"We've got about five players off long-term and they're not going to be back until next season now, so we're using the players that we have.
"Ethan [McLeod] is on his way back, as well as one or two others who have had a couple of niggles. Kam [Kandola]'s had a few problems and Harry [Birtwistle] was injured for a short spell, so hopefully this time will allow us to get one or two lads back.
"We've had a couple of players in who are going to be signings next season to give us a chance to have a good look at them, and hopefully there will be a few more signings that can come in before the end of the season who we can get settled in before next season.
"The second half of the season always seems to be about the following year as you start building towards next season, and that's where our focus is now."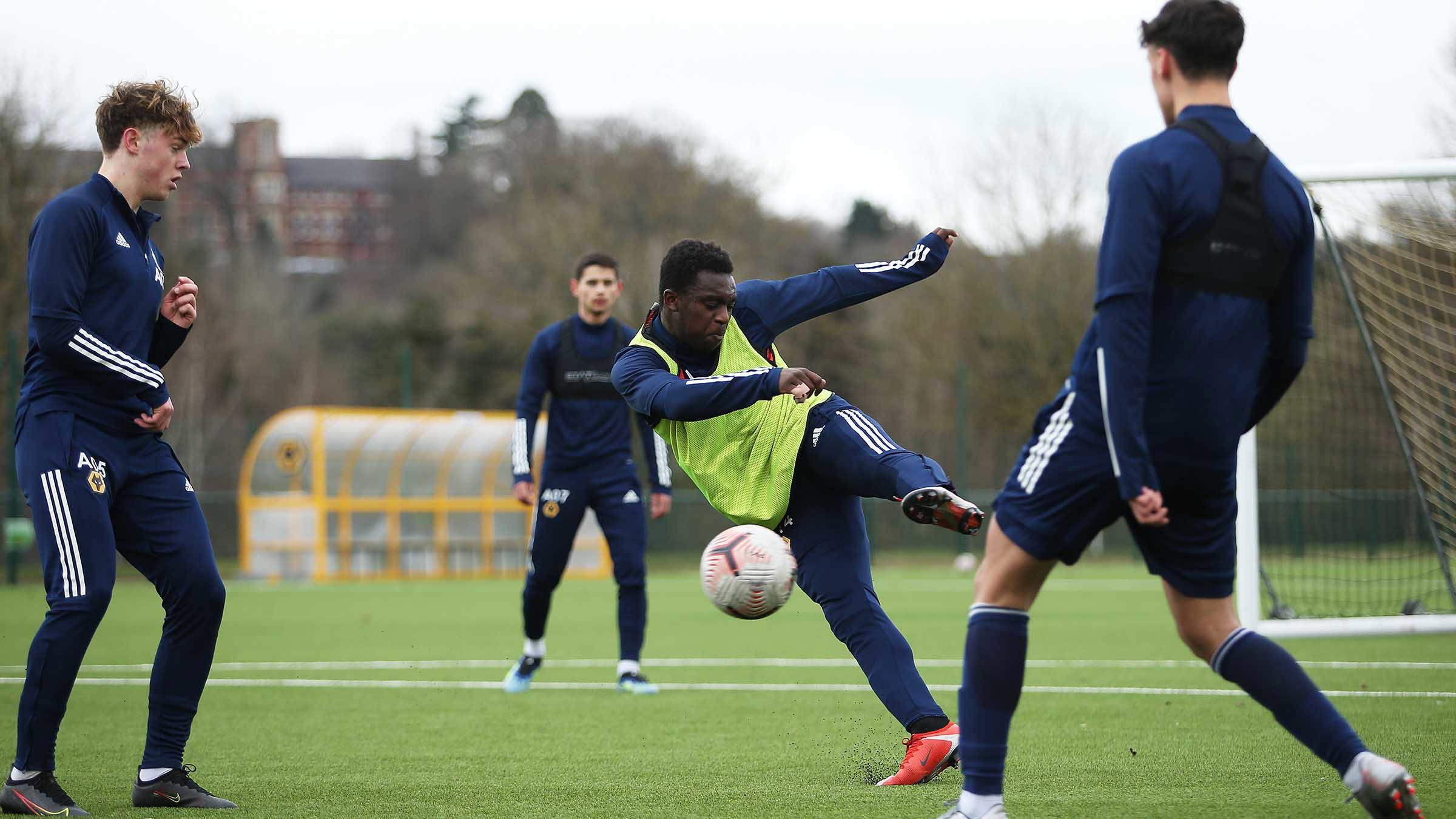 On facing Sunderland on Thursday
"They've won a few games this season and look better in terms of a team than in previous seasons. We've watched a few of their recent games against Man United and Everton, which was very close, only 1-0.
"The United game up to half-time was very close, they had some good chances, and then ended up losing quite heavily, but they had a period where they were in the game, and when it's close, when it's 0-0, they're really at it.
"They work very hard and never give up, which is key to what they do. They're a very hard-working group, very competitive, and they will keep running."
On a challenge for Wolves' young players
"Historically when we've played them, they've always been very difficult to break down as they are a compact side out of possession who try to catch you on the break, and we've got to guard against that.
"But we've got a young team and that will make it interesting because we'll be coming up against a team who want to win and want to compete, and it will be fast and furious. All their games we've seen have been very fast and hectic, so against that type of team, we've got to show composure, some guts, and get on the ball.
"It will be a good challenge for our young players, many of whom are still growing and some are still only 15, who need to learn now how to play under that physical pressure, playing against others who are physically stronger and a little bit quicker, so it will be a good test for us."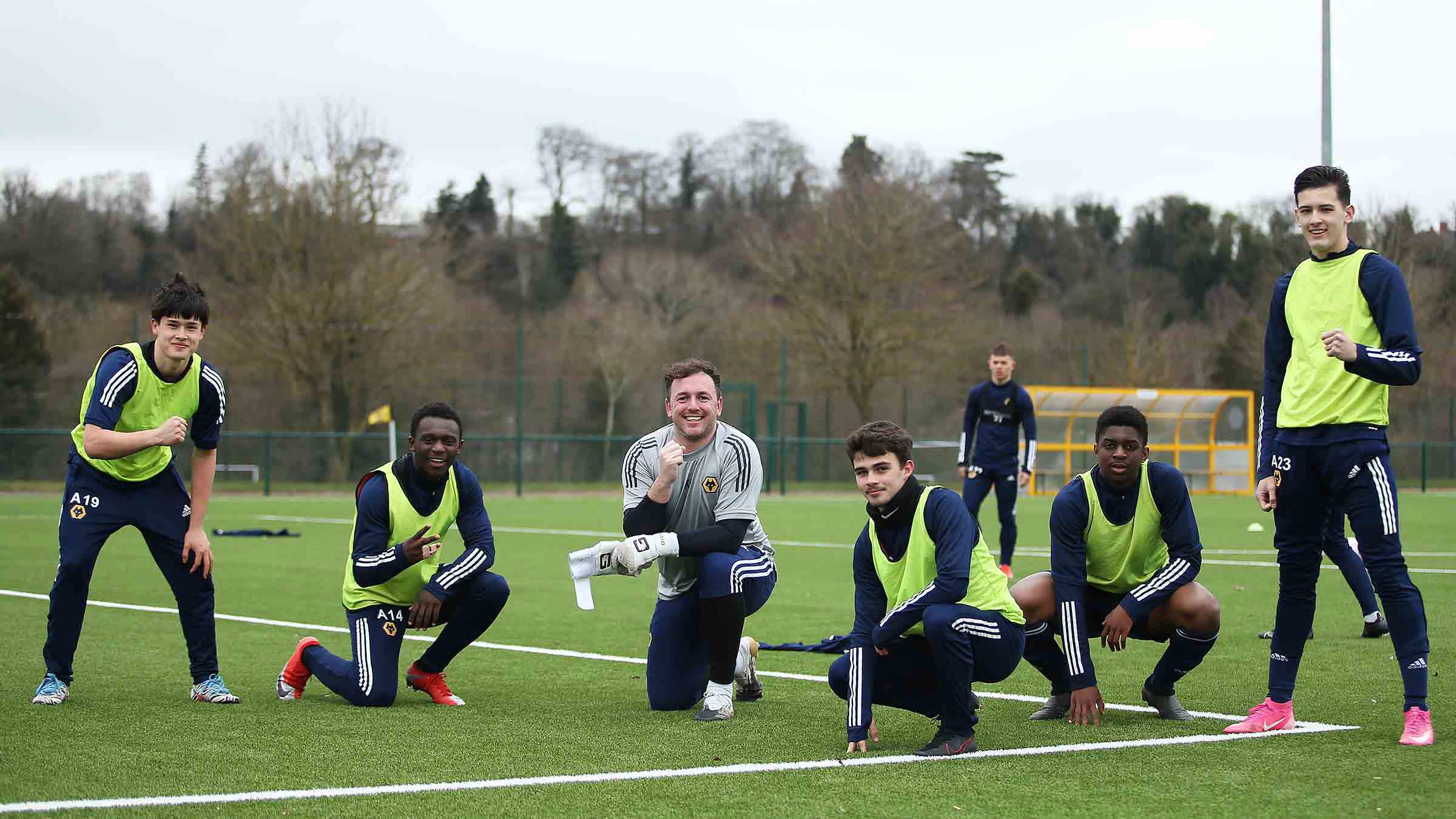 On away games during Covid
"Fortunately, we are staying over in the same hotel that the under-23s stayed at when they played Middlesbrough on Monday. We can mimic the Covid rules that they used, and it means we know what's coming, which will help the players prepare better.
"It's not going to be a massive difference, but it's a night away and something a little different in that respect.
"But it's still masks, it's still social distancing, and still washing hands regularly, but those have been the rules for the last year now, so we're getting used to living that way, preparing games that way and training that way.
"It will be a positive thing because early on in the season we were travelling to games on the day, even going to Leeds was a long journey and you literally get off the bus, play the game and get straight back on the bus to come home, which we found really challenging, and that's been a test.
"But that's been the same for everybody and every team has had to put up with the same circumstances and protocols."
On having a weekend off
"This weekend is our international break, so by bringing the game forward to Thursday, it's given us a chance to give the lads a couple of days off. The first-team have been off for a long period, and the under-23s are off for three days whilst we're in, so we thought this weekend would be a good opportunity to give the boys a break.
"They've been in for six days a week for most of the season, so it's a way of not only giving the players but the staff a bit of a break and a chance to recharge their batteries, as it's been full on this season.
"Unfortunately, the lads who come from abroad can't go home like they usually would, but at least they get a break from training and the chance to have a rest or do one or two other things, most importantly for their mental health.
"They'll have a small recovery day on Friday, but with the Covid protocols, we can do that remotely at home now, so after the game they will have a few days off before coming back in next week."
#WolvesAcademy