31st January 2022
AFC Fylde Women 1 (Hollinshead 46) Wolves Women 1 (Merrick 23)
Beth Merrick's first-half goal saw Wolves Women share the points after a tough 1-1 draw away to AFC Fylde.
Wolves went into the second-half with a one-goal lead thanks to Beth Merrick, but the travelling old gold could only hold Fylde to a draw with Emily Hollinshead looping an effort to level the scores early after the break.
The opening 20 minutes saw Wolves pinned back by their hosts. Dan McNamara's side were struggling to get out of their own half and forced to defend some dangerous crosses by Sasha Rowe from the right-hand side.
Wolves goalkeeper Shan Turner was then forced into a save. Faye McCoy received the ball within the penalty area and drilled a low strike goalward. Tuner dived low to her left to get a solid hand to the ball and deny an opening goal for Fylde.
Against the run of play, Jade Cross flicked on a long ball to feed Merrick through on goal. Down the left, she opened up space in behind with a burst of pace. An onrushing Khiara Keating in goal attempted to beat Merrick to the ball but the speed of the winger was too great. She managed to knock the ball past the Fylde keeper and coolly slot into an open net giving Wolves the lead.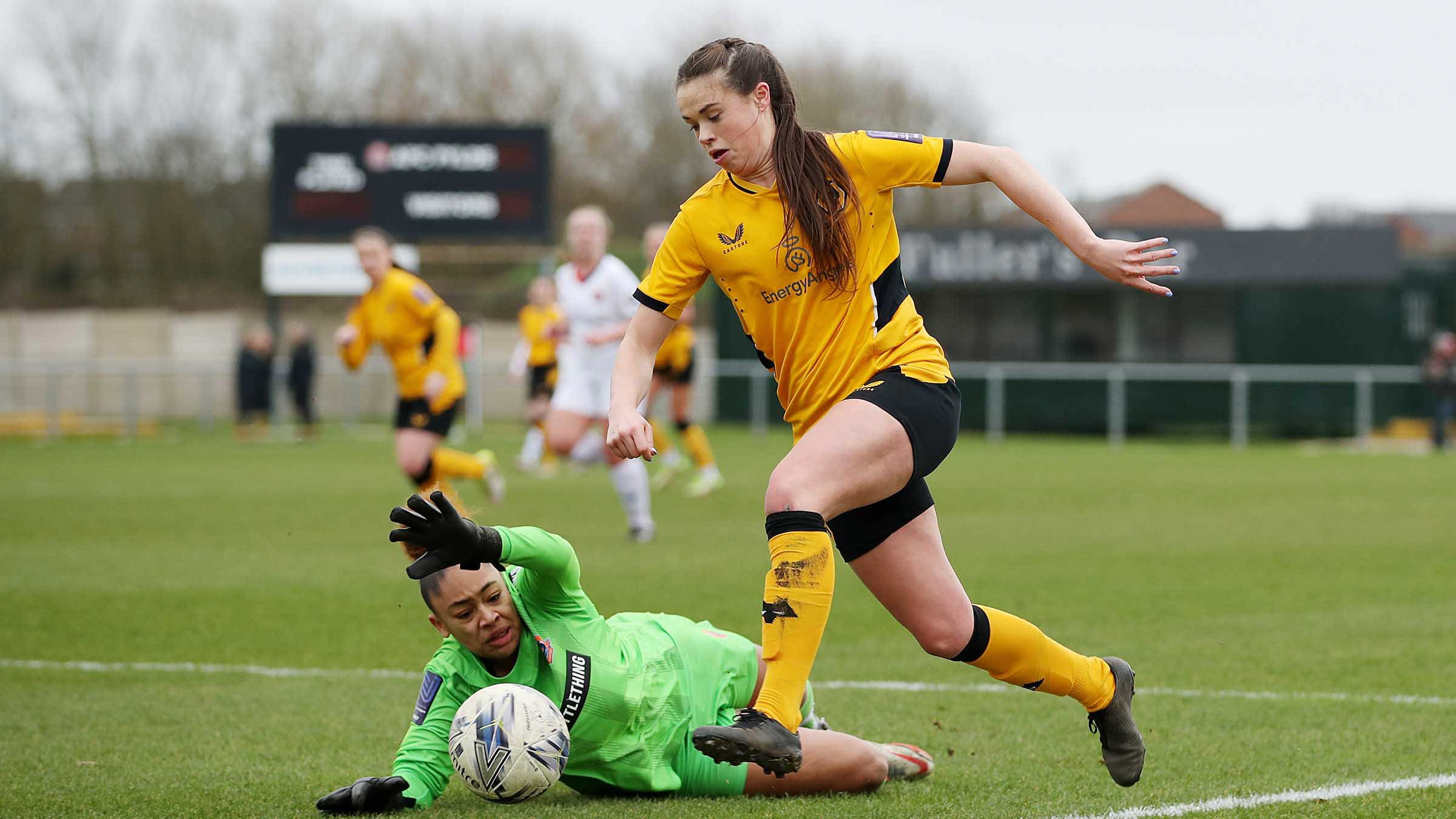 Fylde continued their commanding possession with Jess Holbrook striking a venomous shot just wide of the target before Turner was forced to tip a shot over the crossbar by Hollinshead.
The half finished with another scramble in the Wolves penalty area. A looping corner dropped into a congested penalty area. Fylde struck a shot which pinballed between the players before deflecting out for a goal kick.
Half-time | Fylde 0-1 Wolves
The home side got themselves back into the game in the opening minutes of the second-half. Hollinshead found herself in space down the right wing and looked to put a ball into the penalty area. Her effort was directed goalward, looped over Turner and hit the side netting to level the scores.
Jade Cross looked to answer back five minutes later. After Amber Hughes used her body well to spin away from her marker from a throw in, she whipped a cross in from the right. Her pass rattled off the near post and fell to the feet of Cross whose first-time effort sailed over the crossbar from close range.
Fylde continued to pile on the pressure with Rowe coming close. Her cleanly hit volley flew over the net from within the area after an out-swinging corner was headed to her feet.
Once again Jade Cross attempted to put her side back into the lead. She burst through the Fylde defensive line after Amber Hughes played a brilliant ball through to her. The number nine's shot from range was directed on target, but Keating saved well to her right.
Wolves had to dig deep during the dying minutes of the match as they were reduced to ten players following a sending off for Summer Holmes after an altercation. McNamara's side were able to fend off a final flurry of Fylde attacks to earn themselves a point on the road.
Full-time | Fylde 1-1 Wolves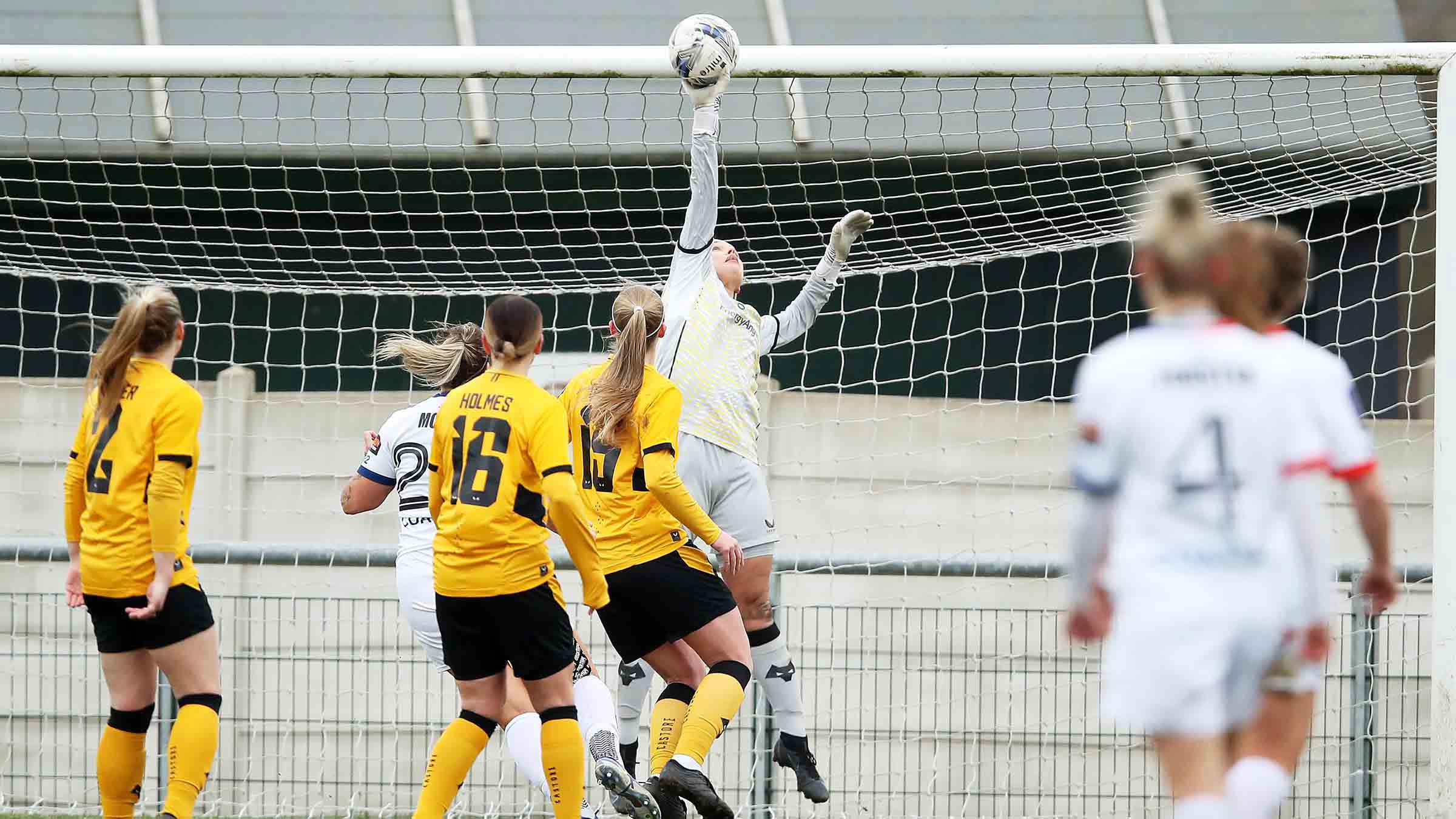 REACTION
Wolves Women manager Dan McNamara was delighted at his team's performance in what was an incredibly tough battle away from home at Fylde. He said: "That was absolutely phenomenal from a group of players who are mentality monsters.
"Absolutely tremendous. This is a hard place to come, they [Fylde] haven't been beaten here this season. We talked about before the game that we've arrived here with a point so we need to make sure we come away with at least that point.
"We set up in a way that made it difficult for them and tried to catch them on the counter-attack and it worked perfectly. I can't remember them opening us up and creating a clear opportunity other than the moment of madness in the first five minutes of the second-half.
"I thought we looked really, really solid. I say it all the time, the group are incredible and that is a huge point to take back to Wolverhampton."
On the game plan coming into the match
"We set up a game plan as we do every week. We're halfway through the league season now and we still haven't been beaten. These girls are tremendous.
"You don't come here and score two or three goals; we knew we would have to nick one on the counter and hold onto it. Fylde are a great side, physical, quality and have an outstanding goalkeeper.
"But I'm delighted, I challenged the girls at the start of the week and said can you match seven points from three games and they've done it today."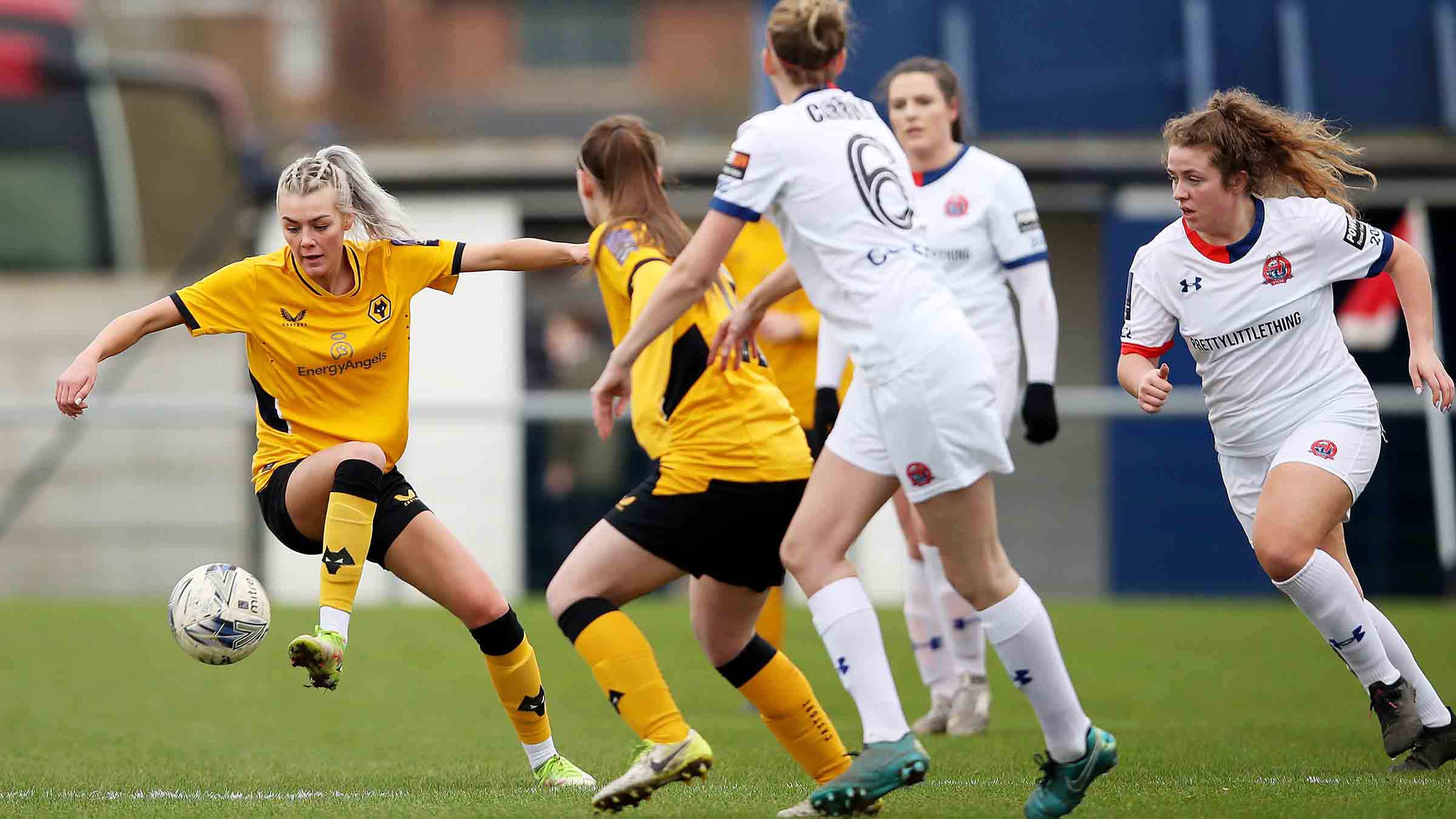 On Beth Merrick's scoring run
"Beth's finding her feet now, she's finding herself. She's been incredible and plays with a smile on her face again. She's dangerous, she's working hard out of possession and coming up with moments of quality like she did today.
"She's a joy to work with and hopefully she'll keep going from strength to strength."
COMING UP
Next up for Wolves Women is a trip away to struggling Hull City. They met each other at Compton Park earlier in the season where two goals in two minutes saw Wolves come from behind to beat Hull 3-2.
McNamara spoke about what to expect from that game. "We've got to prepare for Hull in the exact same way," he added. "We've had a tough game against them at home when they pushed us all the way. It was an element of luck which got us through that one.
"The girls will go home and rest for the next few days now it's been mentally and physically draining for them this week. But Hull will get the same treatment as everyone does. We'll be 100 percent ready for whatever they throw at us next week and we'll be hoping to put three more points on the board."
NEXT FIVE
06/02 Hull City (A)
13/02 Huddersfield (H)
20/02 Boldmere St Michaels (A) BCC
27/02 Nottingham Forest (A)
02/03 Stoke City (H)
TEAMS
AFC Fylde | Keating, Taylor, Forster, Fuller, Carroll, Holbrook (Redgrave 85), Hollinshead, Rowe, Fryer, Hughes (Merrin 75), McCoy.
Unused Subs | Donoghue, Bartley, Mortimer.
Wolves | Turner, Cooper (Butler 64) (Elsmore 90), Price, E. Cross, George (Dicken 53), J. Cross, Hughes, Darby, Morphet, Holmes, Merrick.
Unused Subs | Gauntlett, Riley.
Words: Tom Alston
#WolvesWomen