1st April 2021
"As a young girl playing football, we knew there were things that happened that maybe went against us," begins Anna Price, captain of Wolves Women.
"If we were going out to play football, and there was a good pitch and a crap pitch, the boys would always get the good pitch, and we would get the crap one. 
"That was just how it was, it was normal that the boys had that pitch and we just had to settle for it, but we never really said anything." 
The growth and development of women's football over the last decade, both domestically and nationally, has been hugely impressive. 
More women and girls are playing the game than ever before, there is more structure and competitiveness to the league system, way more profile and media exposure and more top clubs taking an interest and bringing their female teams under their wing. 
And yet, there still remains so much more to do. 
Take for example some of the social media reaction to last week's ground-breaking announcement that Sky Sports had agreed a three-year deal with the FA to become the primary broadcaster of the Barclays FA Women's Super League. 
'Nobody's watching this it's proper boring,' was one immediate reply. 
'They haven't got one ounce of technical skill about them and most of them can't string a five-yard pass.' 
'Pay a fortune for Sky Sports and this **** gets aired,' came another. 
The theme continued. 
'That'll be Sky pushing this down everyone's throat for a few years then…the PC brigade will be delighted…Lose La Liga and CL and buy this drivel…we'd rather watch Under-15 boys where the standard is so much higher.' 
Throw in the online reaction any time Alex Scott is seen on television or lands a new presenting role, or the furore when Karen Carney passed a valid opinion on Leeds United at the back end of last year, and yes, there still remains so much more to do. 
It should of course be noted that Twitter trolling covers pretty much everything in existence within modern society. 
Not just women's football but men's too, as well as other sports, politics, entertainment - in fact, probably all life in general! 
It should also be noted that there were also many positive responses to the multi-million pounds commitment to the women's game from Sky, described as a 'game-changer' by the FA's Director of Commercial & Marketing, Kathryn Swarbrick. 
Sky Sports will provide live coverage of up to 44 matches, a further 22 others will be shown free-to-air on the BBC, and the remainder screened live via the FA Player channel. 
Yet portrayed within that negative response to the announcement amongst certain quarters on social media was a microcosm of some of the attitudes and belief still prevalent among football fans across the country who boast a propensity to produce a frivolous and derogatory reaction to the women's game. 
As part of Wolves' One Pack Week, highlighting the importance of equality, diversity and inclusion at the club, three members of the ladies' squad – defender Price and midfielders Lowri Walker and Kate Evans – took part in a Zoom interview to chat about their experiences. 
Over the course of a fascinating hour-long conversation – it could have gone on for longer but they had training and an important FA Cup tie to prepare for - it was time to discover, from a trio who have been there and done it, just what is involved in progressing through the ranks to the level they are now and the obstacles – if any - they have encountered along the way. 
First of all, some quick introductions, albeit Price, the 34-year-old captain, probably needs very little.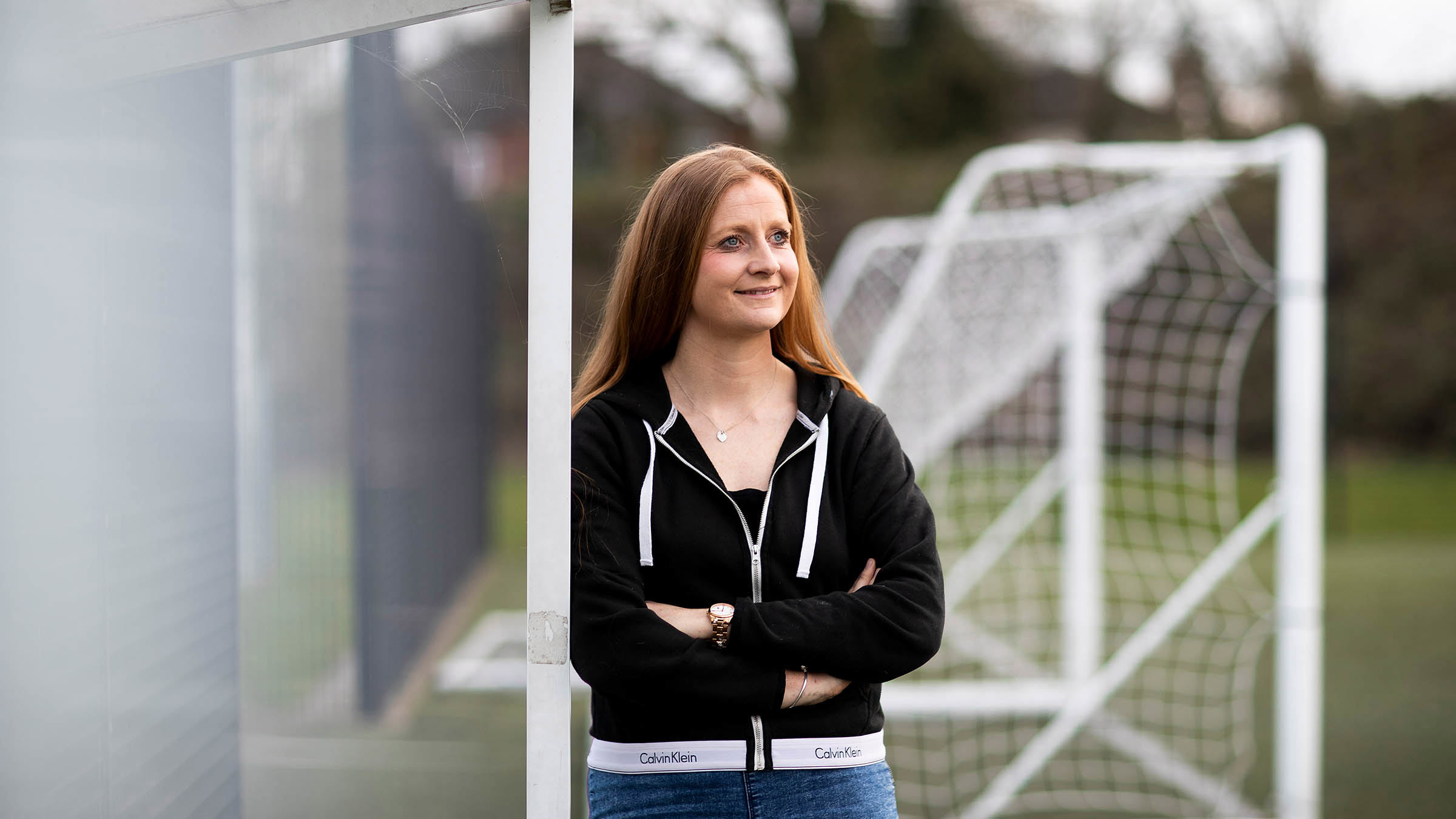 It is now almost 20 years since she made her debut in a Birmingham County Cup tie against Aston Villa, and she has remained with Wolves ever since. 
At the end of last year she became only the third Wolves player to chalk up 300 senior appearances, whilst her day job away from football – or maybe not completely away from football – is as a PE teacher and Assistant Head of Key Stage at Thomas Telford School. 
Both Walker, aged 23, and Evans, 24, are studying for a Masters in Physiotherapy at the University of Birmingham with Walker having previously graduated from the University of Wolverhampton with a degree in Sport & Exercise Science and Evans with a Psychology major and Biology minor from Oregon State University. 
Walker, who hails from Aberystwyth, has previously played for Shrewsbury and Aston Villa as well as representing English Universities, and was involved in the on-pitch ceremony when Wolves men's head coach Nuno Espirito Santo received his honorary degree nearly two years ago. 
Evans was with both Bristol City and Coventry United either side of four years spent in college football in America, a hugely positive experience where the women's game is actually more popular than the men's. 
She also works part-time as one of the lead coaches on the Little Kickers programme of sports tuition for two to six-year-olds. 
For all three, playing football has been a passion since a very early age. 
Both Price and Walker first started playing after their brothers were involved in football, while Evans' love of the game developed from taking on the boys on the school playground. 
With Price being slightly older, it is perhaps already apparent that concrete progress has been made since she set out on her footballing journey around 25 years ago. 
"I think I was about eight at the time, and because I was interested in football, my mum took me along to a local club," she recalls. 
"They said they couldn't have me there because I was a girl and were asking questions like who would take me to the toilet when I needed it. 
"At school it was very much the boys played football and the girls played netball, but I was fortunate in that I had a friend in Amber Quick, who would also go on and play 300 games for Wolves. 
"With two of us it was a bit of a safety blanket, they let us both move across from netball to play football with the boys, and from there it all started and we ended up going to a coaching set-up which fed into the system at Wolves." 
If Price's good fortune came with safety in numbers, and also in deliberately opting to go to Thomas Telford herself due to its reputation as one of the best sporting schools in the region, for Walker it was all about the location of where she grew up.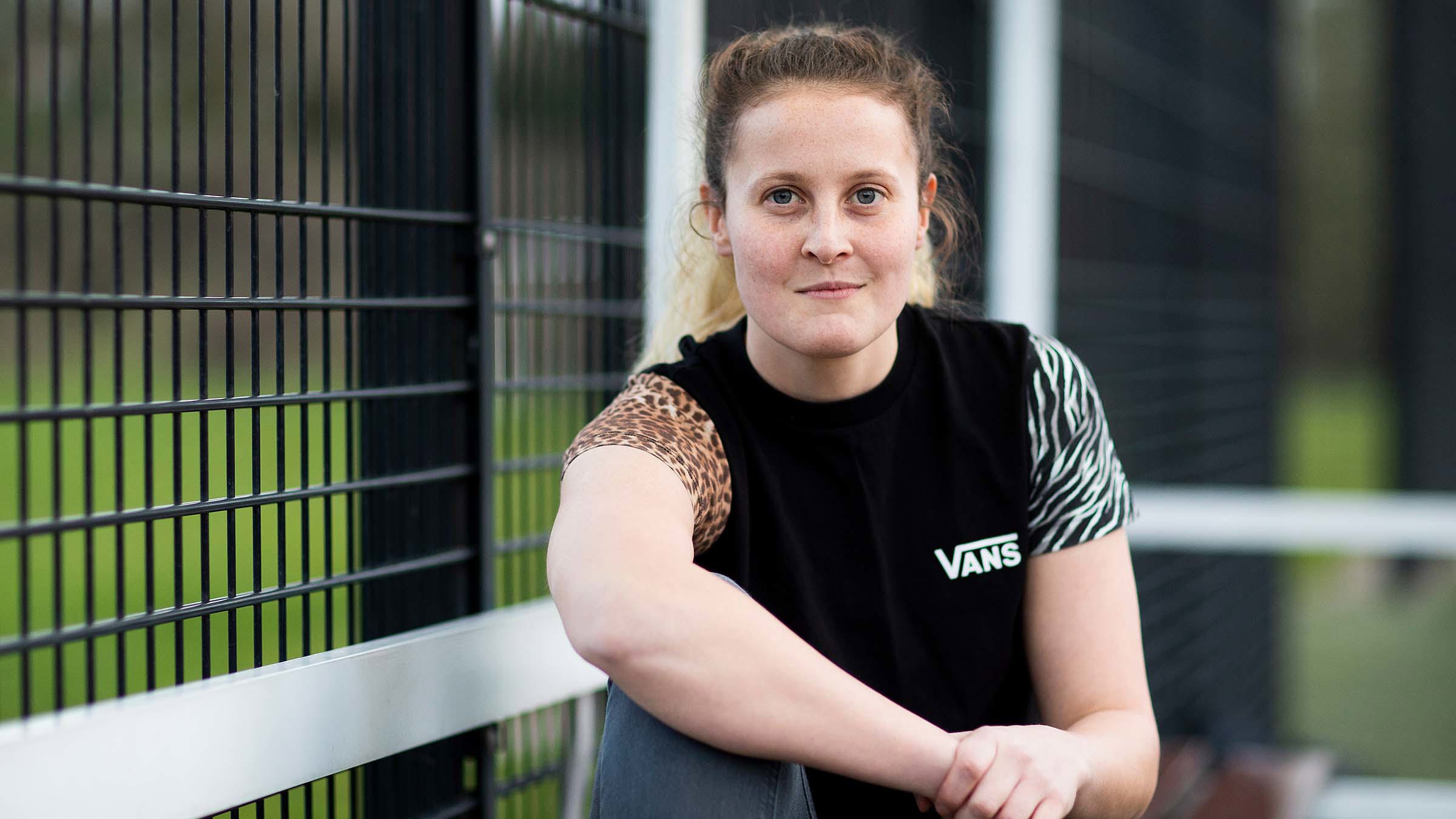 "The area I come from back home in Wales is very small and accepting of different cultures, and a very inviting environment," she explains. 
"I went along to a soccer school which my brother was attending, and I was friends with the daughter of the guy who was running it so he was very open to me taking part. 
"I moved onto a team, where I was the shortest player and the only girl, but all the parents thought I was the bee's knees, going around kicking all the boys, and they were really rooting for me. 
"It was probably only when we turned up for a game and the opposition saw that our team had a girl on it that it was ever really mentioned." 
For Evans, when a rule was passed meaning she could no longer play alongside boys in a mixed team at the age of 13, she was angered enough to launch a petition, but even in doing that she experienced signs of the challenges in aiming for equal status. 
"The boys in the team and their parents were so supportive, and the boys actually came with me to the High Street to try and get some signatures," she recalls. 
"I am still mates with a lot of those guys now and it was so cool that they did that. 
"But even then, some adults I who approached would be saying, 'No, girls shouldn't be playing football', and would happily say that directly to my face as a young female desperately wanting to play. 
"I wouldn't say it necessarily put me off, but it did make me think." 
That rule was eventually changed, not sadly for a good few years following, but while all three of our interviewees never felt overly affected by any negative incidents, without perhaps fully realising it at the time, one theme of inequality was already developing. 
That for a girl to play football, and to avoid unfair scrutiny, they would have to be good. Very good. 
"Although I was always made very welcome, as we all got a bit older I think the boys did start to think about not passing to me because I was a girl," says Walker. 
"That is when you have that little bit of extra pressure to prove yourself, to show that you are good enough for them to accept you. 
"As soon as the boys realised I could play then it was a completely different story. 
"Everyone has to prove themselves in some regard, and as a female player you really have to prove your worth before getting that sense of respect. 
"Then there were the comments and the pre-judgements from opposition teams when I turned up, but I quite enjoyed being the only girl on the team and loved having the chance to prove them wrong. 
"As soon as I started playing they tended to shut their mouths a little bit – it's amazing how actions can speak louder than words!" 
Price concurs. 
"I think for all three of us growing up playing football and then going on to play for Wolves and other good teams, it was probably easier for us to be accepted," she suggests. 
"Some of the girls I played with at school for example, who maybe weren't as good or didn't play for clubs, were being laughed at and told they were rubbish. 
"I think it is the more the next level down who might have been put off playing because they were more likely to be criticised rather than encouraged. 
"I don't think lads are treated like that even now, I think even if they are not great it is still accepted that they can play football. 
"I still feel sometimes there can be a drop off for girls when they get to 14 or 15, especially if they have insecurities or mentally aren't quite strong enough, because you do have to be really strong-minded. 
"It sounds horrible but if you have a weaker character, which a lot of young people still do at that age, then you can give into the pressure and decide not to play anymore because of comments that have been made and I think that is such a shame." 
Those thoughts bring us on neatly to one area which has all three nodding vigorously when raising one of their passionate pet hates concerning women's football. 
Comparisons. The need to constantly compare the women's game to that which is played by the men. 
Evans dives in quickly.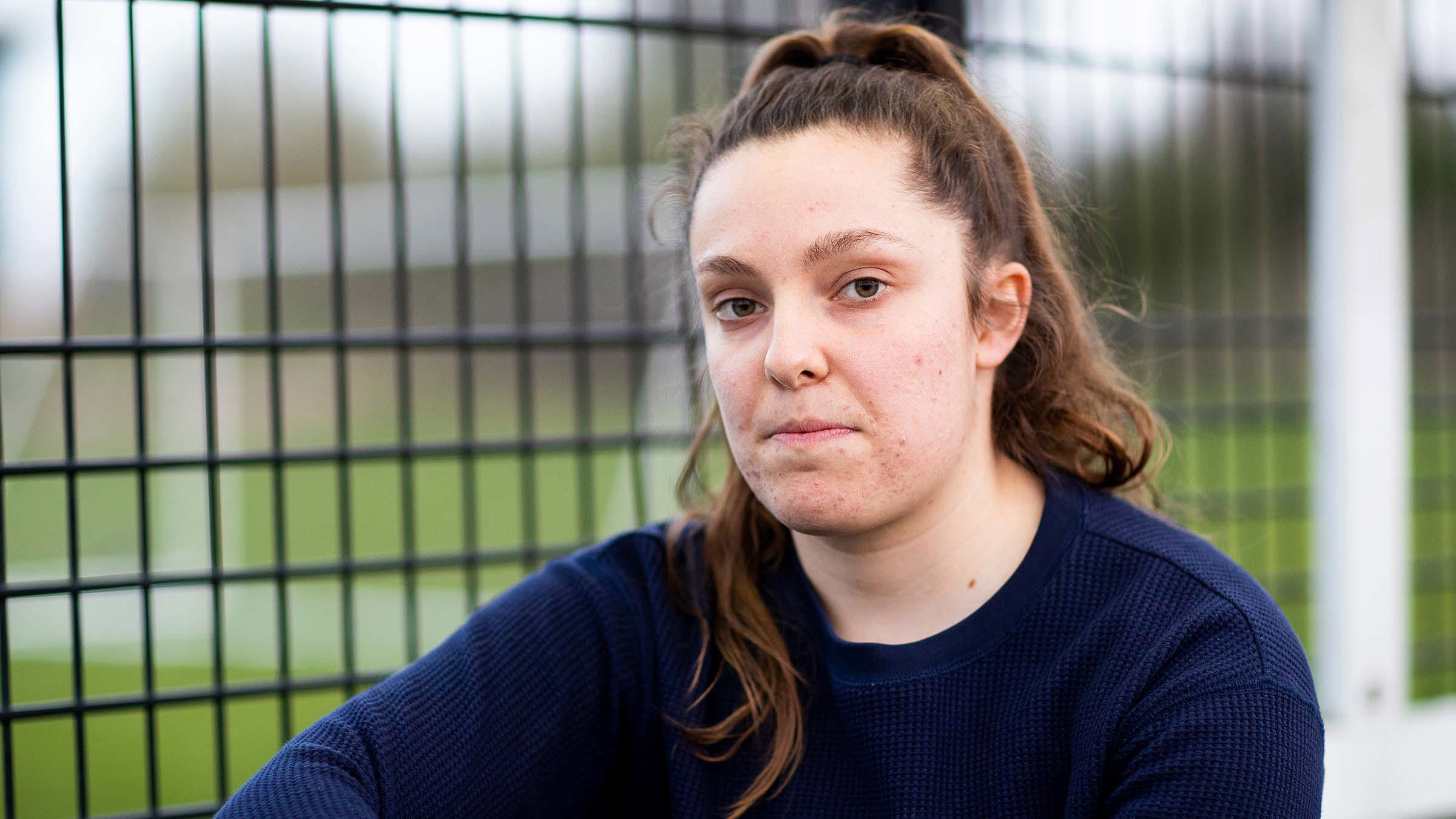 "Men and women's football always gets compared and that is so frustrating," she says. 
"If you look at so many other sports, say tennis, or athletics, I mean you don't compare a men's 100 metre race to a women's one do you? 
"Men's and women's football are completely different games. 
"I would extend that out as well to how females in the media are treated when they talk about the men's game, as with the Karen Carney example not so long ago. 
"She has an outrageous number of caps for England and so much experience but her opinion about Leeds was pretty much ridiculed, with people saying it was invalid because she is a woman. 
"You wouldn't get that sort of response about anything else, just dismissing an opinion because it has come from a woman, yet for people who think she doesn't know anything about football she has reached the very top of her sport and played for her country." 
All three readily admit they would probably prefer to watch a men's game rather than a woman's, but that should not detract from the excitement and qualities evident across the female pyramid. 
And of course, there have been matches, and moments in time, when the women's game has also spectacularly captured the country's imagination. 
England's women reached the final of the European Championships in 2009 and semi-finals in 2017, as well as the World Cup semi-finals in successive tournaments in 2015 and 2019. 
In that most recent tournament, England's defeat to eventual winners the USA attracted a peak television audience of 11.7 million, a new record for women's football and, at the time, the highest audience figure on the BBC of the year. 
"I had loads of friends texting me during the World Cup, a lot of the lads, asking if I was watching the games," Evans recalls. 
"They were naming the players, asking if I had seen the goal from Lucy Bronze against Norway. 
"A few years ago those same people would have had no idea who any of the England players were." 
Walker was on holiday in Turkey at the time of the tournament when she stumbled across several large groups of men in bars, in front of television screens, engrossed in what they were watching. 
"There they were - groups of blokes of all ages watching the Women's World Cup," she says. 
"I was in shock to be honest, my mind was blown, but it does show that the interest is potentially there."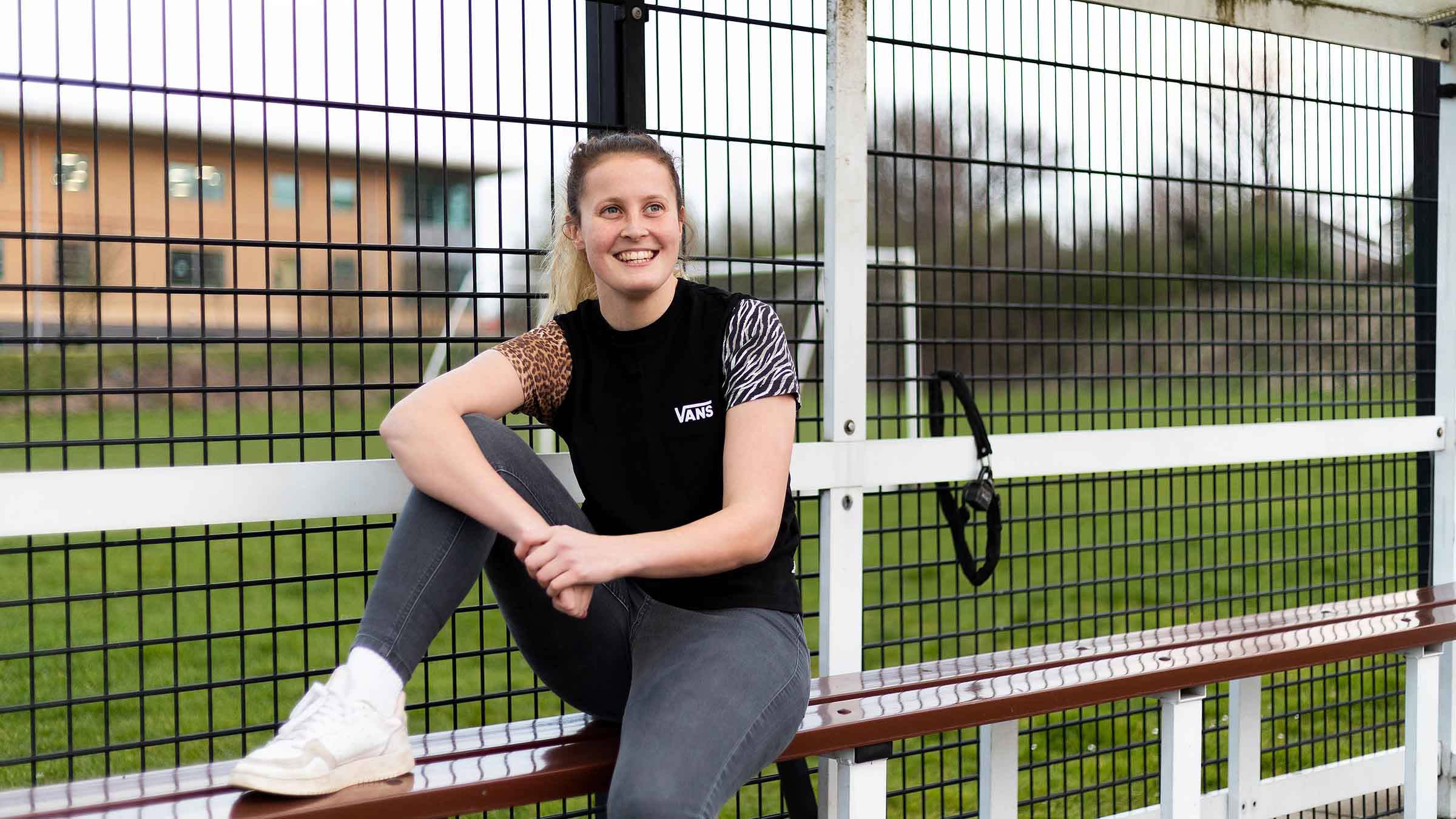 Patriotism over prejudice? Perhaps. But still surely a positive sign, and evidence at least at that time of the country's football fraternity putting hopes for elite success ahead of a need to compare what was unfolding to that of a men's World Cup. 
Although by ultimately losing in the semi-final of a major championships, that is probably as close a comparison as you can get! 
Moving on swiftly, one area which is a particular focus of Wolves' One Pack Week is that of protected characteristics, ensuring everyone is treated equally whatever their background or preference. 
And where the world of men's and women's football has differed greatly has always around the question of sexuality. 
While it remains a matter of much difficult debate as to the potential pitfalls for any male players wishing to come out as gay, the stereotype that has long been associated with the female game is that the majority of players are homosexual. 
"Oh, I have heard all of that," Price declares. 
"When I started playing the game when I was a lot younger there was that strong perception about female footballers all being lesbians. 
"It sounds silly, but it was true, and I also think a lot of females who were gay were drawn into football because it was a place where they could feel comfortable. 
"It is just a strange one really, because people weren't talking that way about a netball team. 
"I have frequently had people asking me how many players in the team are gay, just presuming that they will be. 
"It really shouldn't be about that, but some players who aren't gay might find that hard and take the easy way out and decide to stop playing." 
Going into this area also raises an issue in that it almost feels awkward to have asked the question. 
Why does it even matter? And, would you get three male footballers around a table and ask them about whether there are issues around sexuality within their respective dressing rooms? 
"Maybe it is a shame we have to have these conversations but I think it is really important that we do," Evans replies. 
And that is because, in so many ways, such discussions have painted a far more positive picture regarding the inclusivity of women's football. 
Evans continues: "We should have these conversations because we have to put it out there just how inclusive women's football actually is. 
"It is so important to tell everyone that women and girls can bring their full selves to football – they can be whoever they are, whatever they want to be and they will be accepted." 
Have any of the three themselves ever suffered any homophobic abuse? 
"I have never been subject to homophobic abuse on the pitch, but I have had a few jokes made about it off the pitch," says Evans.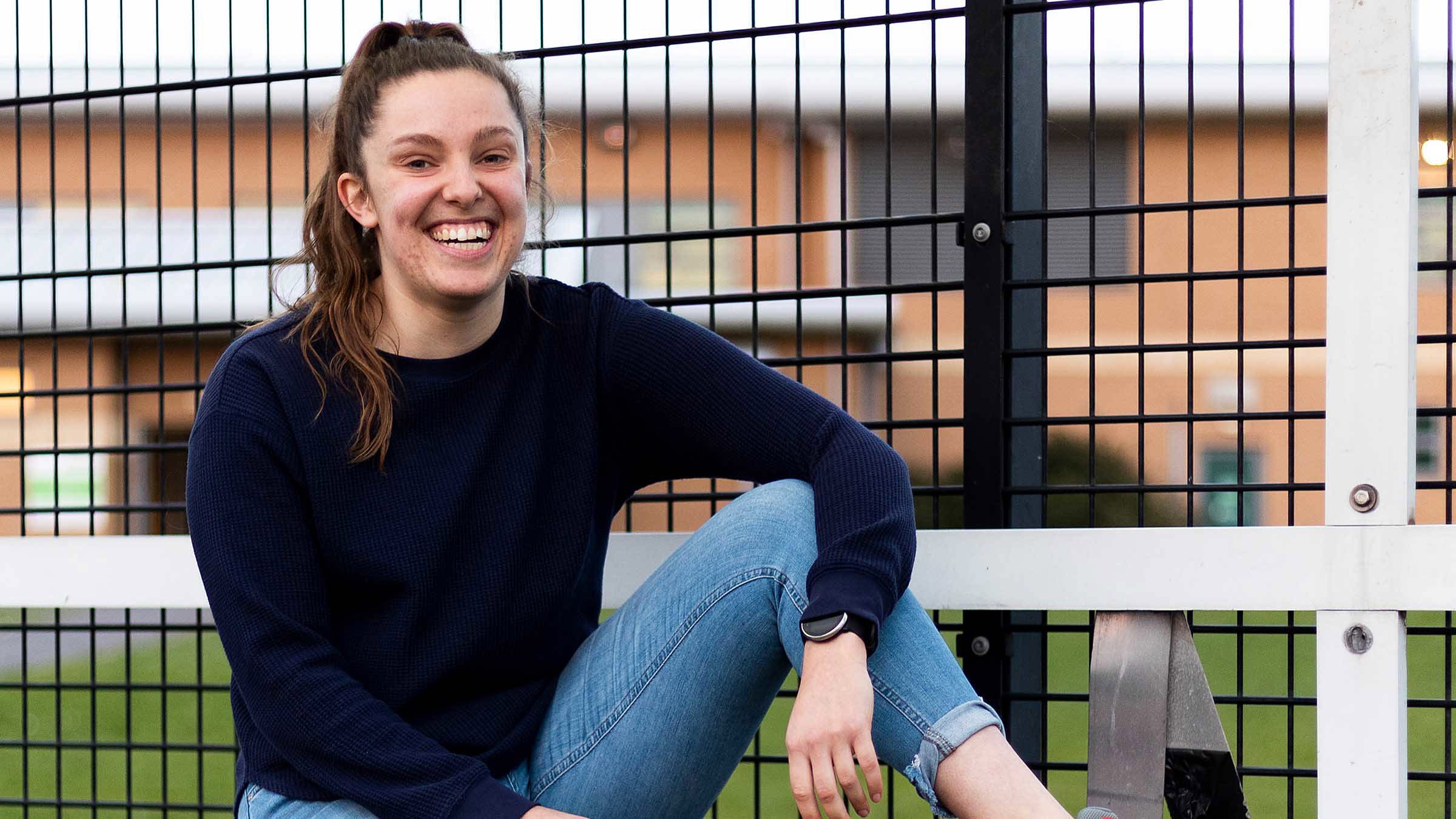 "I think I've been lucky in only having to have to deal with a couple of comments about it but, when someone has said something, even if it was years ago, it has stuck in my mind." 
"As captain at Wolves, I have always tried to make it a really accepting environment, where it doesn't matter if you are gay, straight or bi-sexual," adds Price. 
"It is about the football, about training, playing, being part of team and doing your best. 
"I don't like people's sexuality being questioned but not in a negative way in respect of the question but just the fact that it has nothing to do with the football. 
"And I do think it is far better now, the historical stereotypes are not as strong and society is now far more accepting than it used to be." 
On the pitch, life has been excellent for Wolves Women performance-wise under manager Dan McNamara over the last two seasons, topping the Division 1 Midlands table of the National League on both occasions, albeit yet to secure promotion to the third tier due to the campaigns being declared null and void. 
Over recent years the female set-up has also become a far more integral part of the overall Wolves family, training at Compton Park, being involved in kit launches and signing sessions, and no longer having to pay to play as was previously the case. 
This coming Sunday, fans will be able to watch Wolves Women live on Wolves TV for the first time ever with the live streaming of their FA Cup tie against Nottingham Forest at the CKW Stadium in Castlecroft. 
"Over the last couple of years, particularly, the support from Wolves has been amazing and we've gradually been taken on board by the club, bit by bit," Jenny Wilkes, chair of Wolves Women for over 20 years, said this week.
One Pack in nature, as well as name. 
In Price, Walker and Evans, the squad clearly has three players, and people, who are confident in their own ability, personalities and lives away from the pitch and are indeed excellent ambassadors not just for Wolves but the women's game in general. 
Even during the conversation, it becomes clear that there are perhaps micro-aggressions in discrimination which they have experienced through their careers, whether in being given the 'crap' pitches to play on, heard derogatory comments, been pre-judged on both their footballing performance and their sexuality, and been compared unfairly to their male counterparts. 
This particular trio are clearly more than able to deal with such inequalities – as Evans explains. 
"As female athletes it has become one of those things that we have perhaps just accepted. 
"We accept we are not going to get as much money, enjoy as good facilities, and that we might get discriminated against, but we just get used to it." 
The question is probably should they really have to get used to it?  And what happens to those other players, especially at lower levels, who are perhaps less equipped to deal with tackling these issues or facing up to the trolls looking for a rise on Twitter. 
These three are able to pick their battles on social media – Walker sometimes getting involved if a derogatory tweet ends up on her timeline – or in the main simply ignoring the abuse, and just getting on with it. 
"In my case it is more my husband Liam who gets involved and will always have his say and stick up for us even if I'm not even looking at it," Price says with a laugh. 
"What I do sometimes wonder is whether people realise that we're not actually getting paid to play, it is a hobby for us, which is still the same for a lot of female players." 
But if we have focused heavily on issues surrounding equality and inclusion, which have revealed one or two negative experiences, that perhaps should not detract from what is an overwhelmingly positive summation of where the women's game is at. 
For all the challenges they have faced, the obstacles, and the comments, all three have no hesitation in speaking with considerable fondness about their footballing journeys. 
Would they therefore recommend playing football to young girls who showed an interest? 
Unequivocally, yes.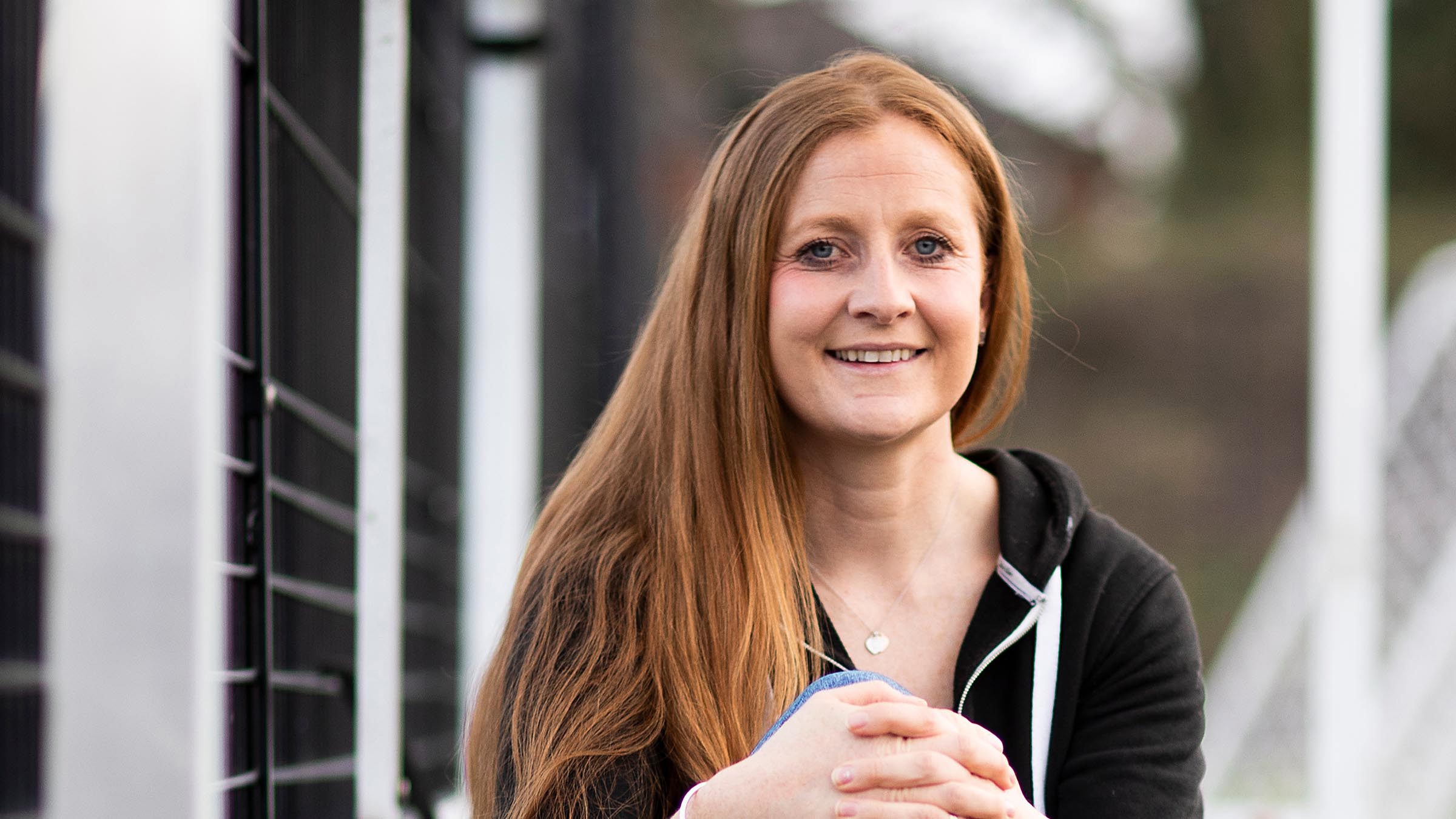 "We have all had to go through a bit of people saying things and hearing all the stereotypes but I think that has made me less judgemental myself," says Price. 
"I know I have been judged as a female playing football and that now means I would never judge anyone else. 
"I have to say I have had some fantastic experiences out of football, and it has definitely made me a better person." 
Walker adds:  "I personally have come out of my shell so much over the last two years or so and I give huge credit to Wolves Women for that and the environment created by players, staff and fans. 
"I will be always be grateful for that, and I believe women's football is an open, inclusive and amazingly accepting environment for all young females and women." 
For Evans, who believes problems surrounding inclusion have always come from the outside of the game rather than within, via perception rather than reality, she would "100 per cent" recommend it to any aspiring female hopefuls. 
"I think for all of us, we enjoy the game so much, and get so much from it not just playing but socially, and for all the positives surrounding mental health," she insists. 
"The amount I get back from football makes it so worth it and overcomes anything that might ever have put me off just a little bit. 
"There are highs and lows but you learn so much about yourself and other people and you will always be accepted for just who you are." 
The statistics tend to back up this optimistic outlook, with the FA's three-year Gameplan for Growth strategy coming to an end last year revealing over 3.4million women and girls now involved in football participation.  Seriously impressive numbers. 
A journey of a thousand miles begins with a single step. And the women's game has made some fairly giant leaps in recent history. 
There is still more distance to make up, but the increasing profile surrounding the sport, the new TV deal, more media coverage in general, more female role models, suggests the likelihood of continued progress over the coming years. 
Who's to say what the future now may hold for Wolves – could they one day join the growing ranks of full-time professional clubs, and offer young players following in the footsteps of Price, Walker and Evans the opportunity to forge a career in the game rather than needing to juggle their football with studies or work? 
On that it is perhaps worth leaving the last word to Price, and how her experiences have changed in her role now at Thomas Telford. 
"We recently had our first year seven football session at school after the last Covid lockdown, and we were asking the girls what they wanted to get out of football," she explains. 
"I'd say there were maybe six or seven from a group of 15 who said they wanted to play football professionally, and they all actually meant it. 
"There are lots of conversations with girls now who really want to get to the top of the game and have the ambition to try and make a living out of it. 
"And I think that is amazing." 
You can watch Wolves Women take on Nottingham Forest in the second round of the FA Cup live on Wolves TV from 1.45pm this Sunday. Click here for all the details.
One Pack Week, the first of its kind at Wolves, has been created to celebrate and promote the equality, diversity and inclusion work undertaken across all areas of the club.
Click on the links below to see the latest One Pack Week features:
Rev David Wright on religion and equality
The matchday experience for disabled supporters
Experiencing racism, challenging prejudice and instigating change
#OnePackWeek
#WolvesWomen