22nd April 2022
Wolves face a trip to Turf Moor on Sunday afternoon as Bruno Lage's side take on Burnley in their latest Premier League fixture.
A sold-out allocation of more than 2,350 tickets have been snapped up by Wolves supporters for the visit to Lancashire for the 2pm kick-off and wolves.co.uk brings all the important information which may be beneficial for those making the trip.
Matchday information
Away supporters will be located in the Barnfield Construction Stand at Turf Moor, with entry to turnstiles for Wolves fans opening at 12.30pm, through Entrance P, Turnstiles 48-55, but please check your tickets for details regarding which turnstile to enter.
Please bring photo ID as this may be checked as part of our standard ticketing policy.
Most of the surrounding streets have parking restrictions on a matchday, so it is advisable for visiting supporters to use Burnley Cricket Club, which has space for about 50 cars at a cost of £7. Town council car parks are also available and more information can be found here.
Supporters should be aware that Harry Potts Way will be closed from 12pm.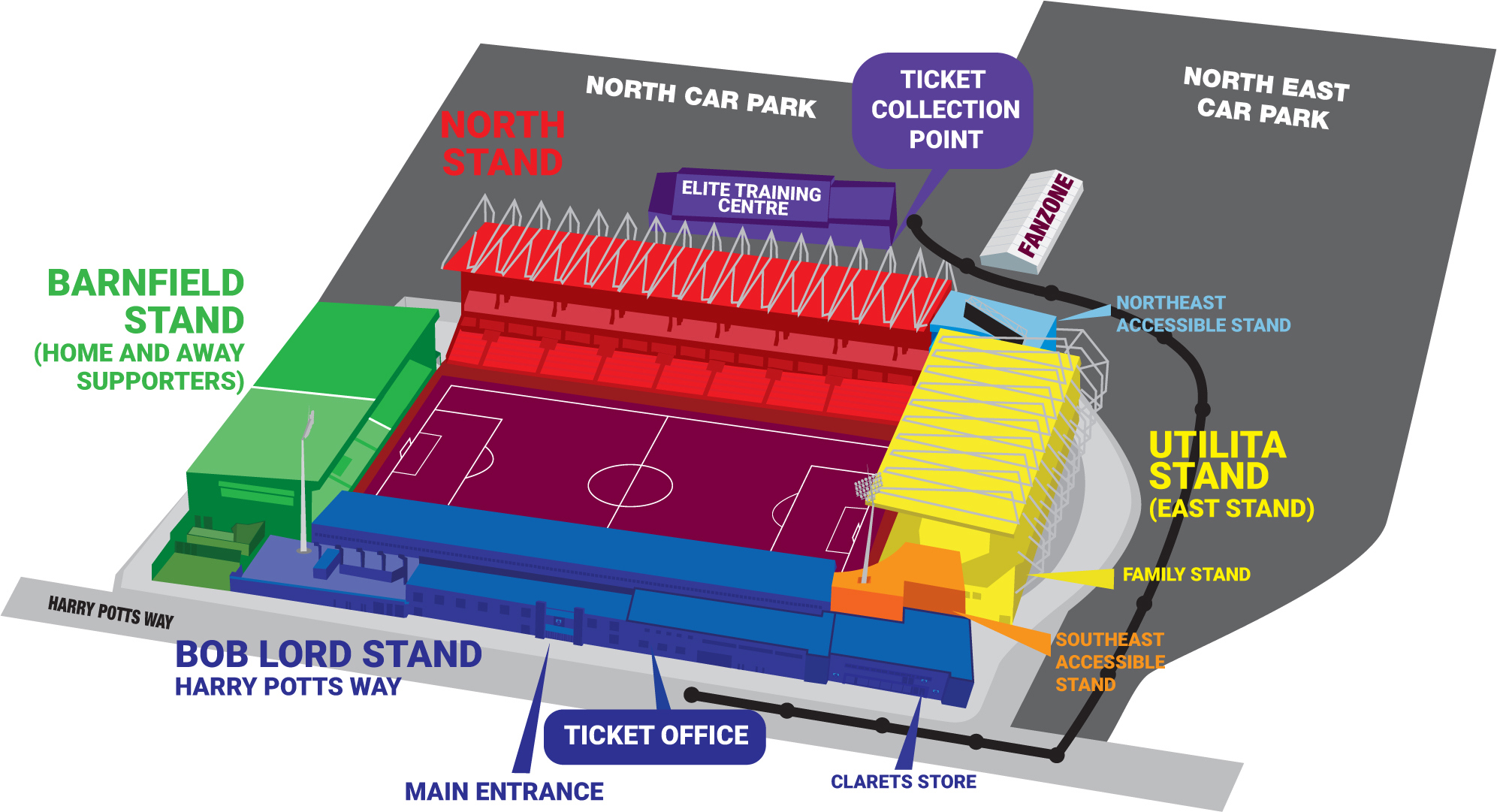 Burnley's security team will be conducting bag checks as per the club's ground regulations; with supporters urged to read these before coming to Turf Moor. Fans may bring the following items into the stadium:
A small compact camera - must be able to fit in a pocket
Small fold up umbrellas - able to fit under a standard seat
Small bags / backpacks - must be able to fit under your seat
Crutches / walking aids - please advise us in advance as below
Clear plastic bottles of water or clear liquids 500ml or less
A full list of what is not permitted to be taking into Turf Moor can be found here.
Turf Moor is situated just a stone throw away from Burnley centre, where fans can find a whole array of dining options, but once at the ground, the club's FanZone and matchday catering outlets on every concourse inside the stadium has a variety of options. The designated pub for visiting supporters is Burnley Cricket Club, which is adjacent to Turf Moor, which also serves hot food.
If you hear or experience any discriminatory or offensive language while at Turf Moor, please text CLARETS RESPECT then your message to 66777.
Any matchday enquiries can be directed to slo@burnleyfc.com
Detailed information for supporters attending Sunday's fixture can be found here.
Accessibility information
The accessible entrance for visiting supporters who are wheelchair users is entrance B1. These supporters will get in-seat service from our catering staff.
Burnley can organise audio commentary for any supporter who needs it, but the club would require seat information to organise this.
Social stories
Social stories, a new communication exchange technique using meaningful and understandable pictures, are now available for all of Wolves' away trips.
These guides are designed to assist fans through an event using up to date pictures and giving them advanced knowledge of what to expect when visiting new places.
Any supporter who would benefit from a social story for visiting the Turf Moor, or any future away game, should contact the Wolves Fan Services team on fanservices@wolves.co.uk.
Each social story is individual to the away ground Wolves visits.
#BURWOL