23rd March 2021
It was great to hear from 12-year-old Jack Brown, a participant on the Foundation's PL Kicks programme, with his first diary before Christmas, and now he is back for his second instalment.
Click here to read his first diary.
Here is what Jack has been up to over the last few months.
JACK'S DIARY
Christmas was good as we were able to get together and there were some people in my family that I hadn't seen for a while.
And I liked my presents!
I had some new goalkeeper gloves as in my team we all take a turn to play in goal as well as a pair of new football boots which I really liked.
I have been a bit lucky really as my best mate is part of our bubble so I have been able to go out and play a bit of football even during lockdown.
We are due to get back to playing for my Sunday team Bilbrook Juniors on Easter Sunday and then for my Saturday team Wordsley Wasps not long after that.
I will be really excited to play football again – it has been a long time!
With the Foundation I have carried on doing the Kicks online activities, which included the interviews with Wolves' Rocket League eSports players and an online tournament.
I got to the final of the tournament but we have been having internet problems at home and I lagged out so I lost 2-1. I was angry!
It was still fun though, and the interview with the two players was really great. They were really nice people and good to listen to.
Hopefully there will be some more Rocket League tournaments and my internet will work better next time!
The Foundation have also been checking in on us to see how we are doing and it was great to see the announcement of the Feed Our Pack project to help local children.  Me and my Mum have helped the Foundation with collections at matches before and we would both like to help with Feed Our Pack when we are allowed to in the future.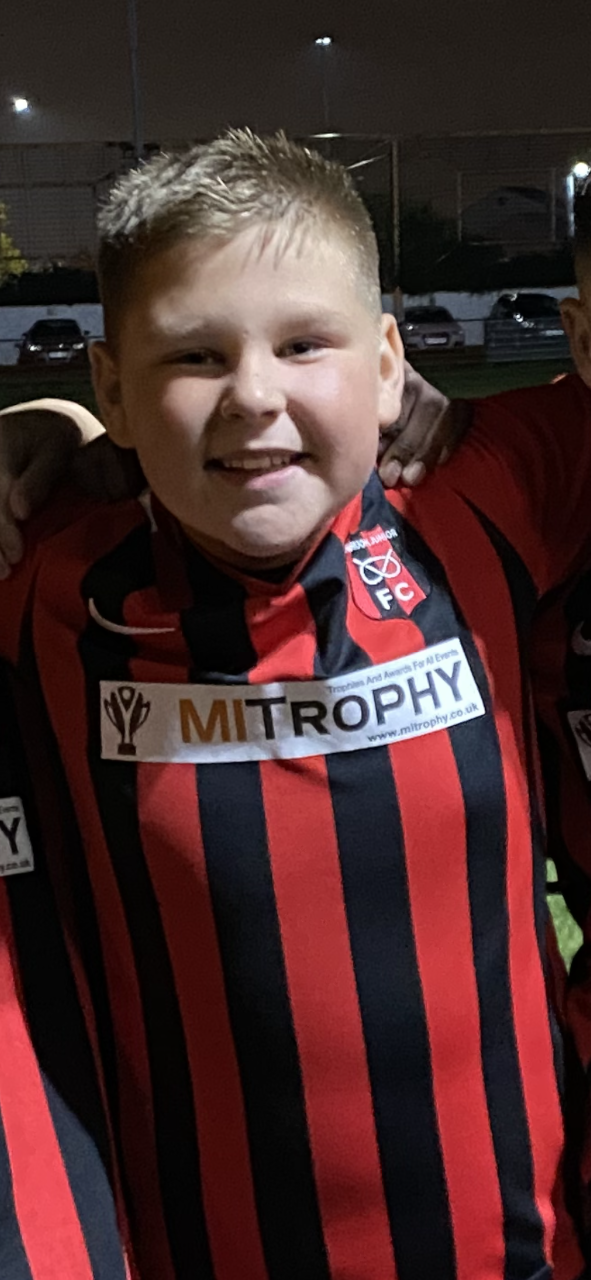 Although I really want to be back at Molineux watching games I am still enjoying watching on television where I have discovered something new that I like doing – commentating!
I find it really interesting and good fun and have been practicing a lot with all the matches.  Hopefully it is something I might be able to do when we start up again maybe at school or even on local radio. I have really been getting into it.
Talking of school it has been nice to get back to see my friends again.  I think at school you can do more activities and feel fitter and not eat as much as I was when I was bored at home!  We also had two dogs, one who is two and another who is seven months, so I have been on a lot of walks with them to keep active.
With Wolves I think the team have found their rhythm again after a little bad spell.  As I said before, Raul Jimenez is my favourite player and it is great to see him training again and getting close to playing after his horrible injury.  He is our goalscorer and I am looking forward to seeing him back in the team.
Me and my Mum are definitely going to try and get tickets for the Manchester United game if crowds are allowed back in again and there is a draw.  We can't wait to get back to Molineux and even if it doesn't happen then, hopefully we will all be back there again next season.
Thank you for reading!