29th June 2022
This month marked 100 years since Wolves' longest-serving manager Jack Addenbrooke stepped down from his role at the club.
Despite being at the Molineux helm for 35 years, many Wolves supporters know little of about the achievements of Addenbrooke, and the foundations he lay for a generation of managers who followed in his footsteps.
Addenbrooke's Wolves career was charted in a special edition matchday programme as Wolves hosted Manchester City last month - which is still available to buy - taking supporters back in time to the start of the club's journey, when Addenbrooke was playing an integral role.
During that era, Addenbrooke was responsible for Wolves' first two FA Cup wins in 1893 and 1908, and led the club to three further finals, before being awarded an English Football League long-service medal in 1909.
Since Addenbrooke stepped down from Wolves due to ill health back in June 1922 - just months before his sad passing aged 57 - the club has been served by 31 managers, with differing levels of success.
Here we chart 10 of those who have gone on to achieve standout moments in the dugout at Molineux during the last century.
Major Frank Buckley
July 1927 to March 1944
In July 1927, Wolves looked to 'The Iron Major' Frank Buckley as their new manager, and he was introduced to his new players without superfluous ceremony, as he immediately issued his players with a printed rule book and emphasized that these were to be strictly observed.
On the face of it, Buckley's tenure at Molineux appeared to achieve only modest success with the club, winning the Division Two title in 1931/32 and finishing runners-up in the Division One in 1937/38 and in both the First Division and the FA Cup the following season.
But he was also a financial success for the club, as during his stay, Buckley made the club a £100,000 profit within one year, purely on transfer deals, while he also toyed provocatively with the media, instigating the empty rumour that his players were using a monkey gland treatment to aid performance.
He used psychologists to instill confidence in his players and was responsible for bringing through Stan Cullis and offering Billy Wright a start in professional football. It was only until he left the club where the full value of his vision, not least the Wolves youth programme, came to fruition and did so much to shape the Wolves side of the 1950s.
STATS
Played: 681
Won: 281
Draw: 136
Lost: 264
Win percentage: 41.3%
HONOURS
Second Division champions (1931/32)
First Division runners-up (1937/38, 1938/39)
FA Cup runners-up (1939)
War Cup winners (1942)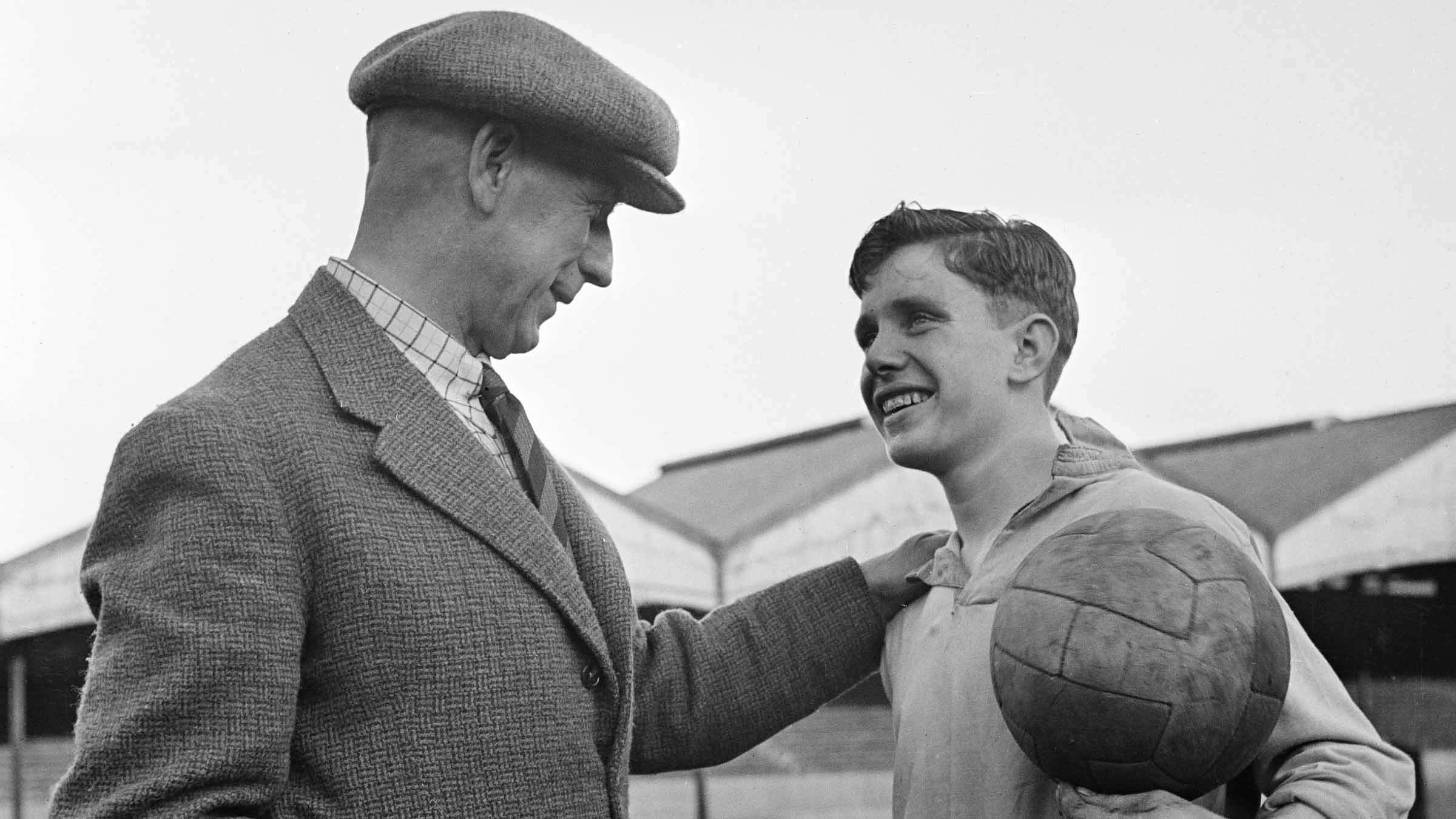 Ted Vizard
April 1944 to May 1948
Despite leaving Wolves without claiming any major honours, Ted Vizard earned his place in the club's record books for achieving the highest win percentage of any manager in gold and black history.
The Welshman had served Bolton Wanderers for 21 years as a player before stints at Swindon Town and Queens Park Rangers as manager saw him replace Major Buckley in the Molineux hot seat, being chosen ahead of more than 100 other applicants.  
Vizard was in charge of Wolves as the country came out of the Second World War, leading the side to third place in the First Division in the first peacetime season of 1946/47, but the result was not enough to see Vizard maintain his job, being replaced by former player and his assistant manager Stan Cullis. He later managed non-league side Cradley Heath before taking over a pub in Wolverhampton.
STATS
Played: 178
Won: 87
Draw: 40
Lost: 51
Win percentage: 48.9%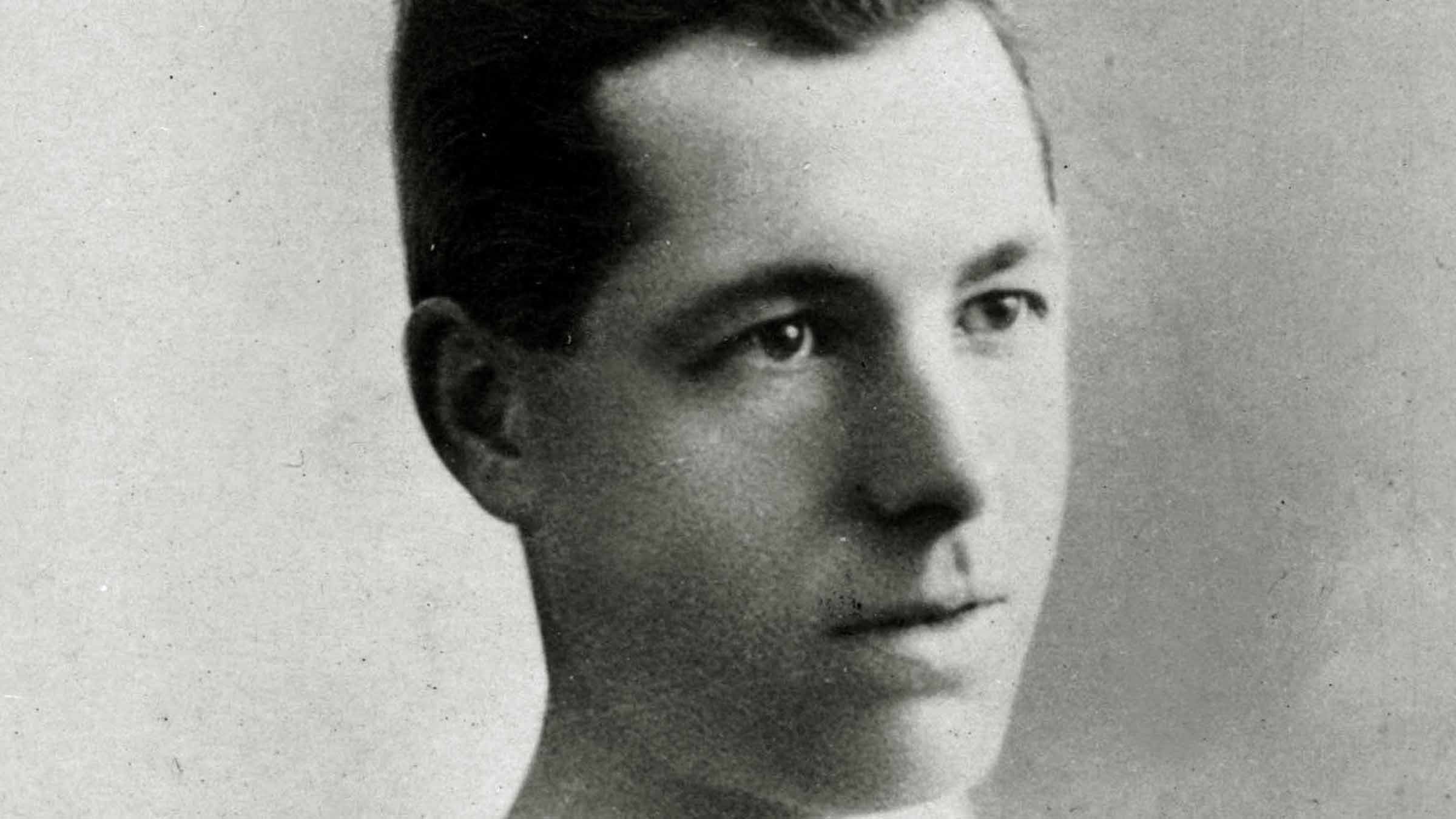 Stan Cullis
June 1948 to September 1964
Just months after retiring as a player, the heroic centre-half Stan Cullis became manager of the club he had spent 13 years of his playing career at, as Cullis presided over the most successful era in the club's history.
In his first season in charge, he became the youngest manager to win the FA Cup at Wembley, as Wolves beat Leicester City to win their first major trophy since 1908. Five years later, the Molineux outfit overhauled local rivals West Bromwich Albion to win their first league title.
Cullis' team restored some pride to English football after the national team's thrashings at the hands of Hungary when they beat the star-studded Honved side in the famous floodlit friendly of 1954 as well as meetings with other European giants Spartak Moscow, Dynamo Moscow and Real Madrid under the Molineux lights. Cullis' comments that his team were "champions of the world" after overcoming Honved played a large part in the formation of the European Cup.
The Cheshire native led Wolves to two more league titles, in 1957/58 and 1958/59, but narrowly missed the hat-trick in 1959/60, as Cullis' men lost by one point to Burnley. However, Wolves under Cullis won the FA Cup again in 1960 to seal their position as one of the dominant teams of the era.
STATS
Played: 748
Won: 350
Draw: 171
Lost: 227
Win percentage: 46.8%
HONOURS
First Division champions (1953/54, 1957/58, 1958/19)
FA Cup winners (1949, 1960)
First Division runners-up (1949/50, 1954/55, 1959/60)
FA Charity Shield winners (1959)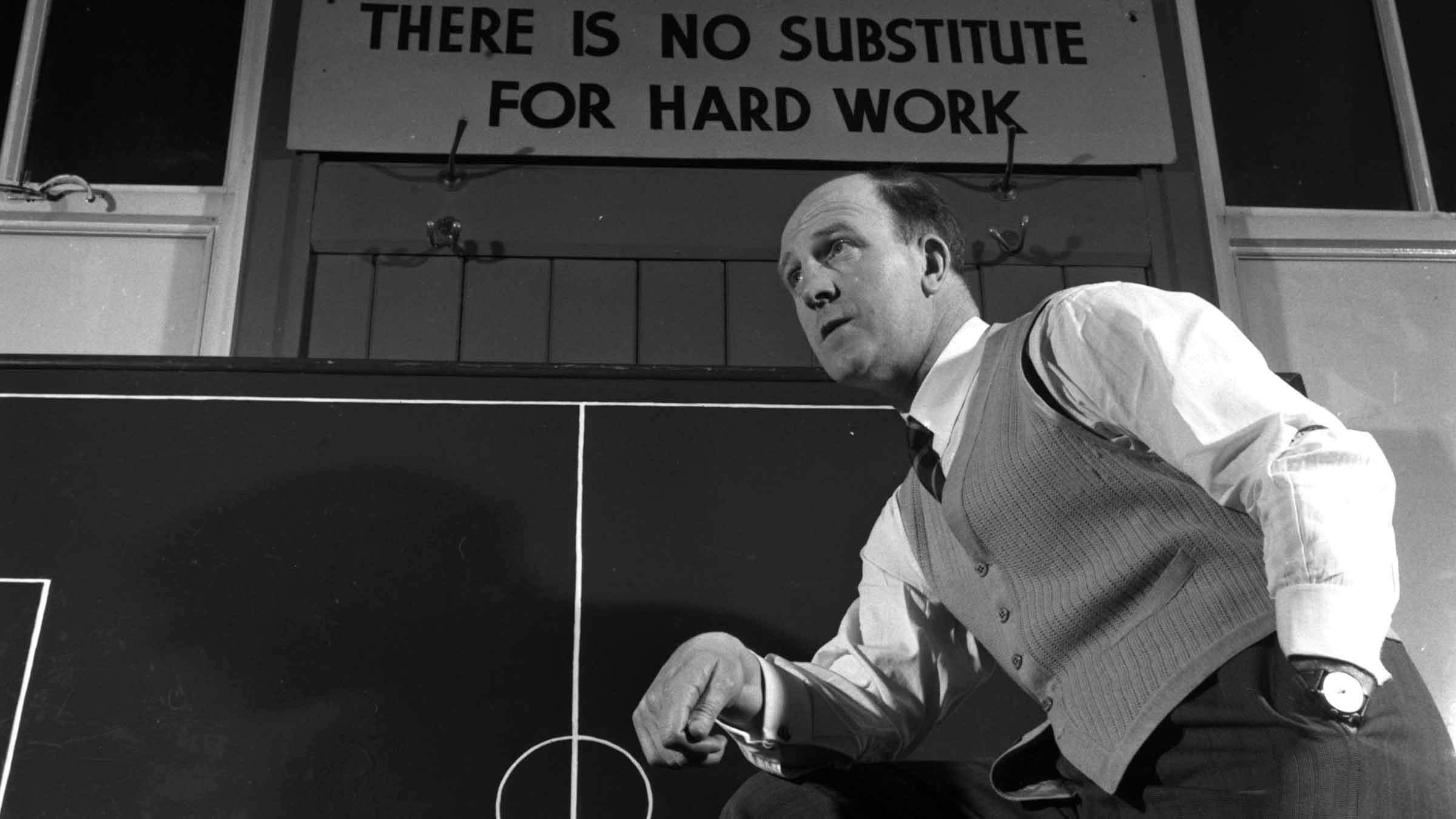 Bill McGarry
November 1968 to May 1976
Having been long wanted by the Wolves hierarchy, Bill McGarry was given the managerial role in November 1968 and brought his old trainer-coach Sammy Chung with him from Ipswich Town, and swiftly built a team around speedy winger Dave Wagstaffe, central midfield duo Mike Bailey and Kenny Hibbitt, and strike partners Derek Dougan and John Richards.
After a 16th-place finish in 1968/69, he took Wolves to 13th in 1969/70 and then up to fourth place in 1970/71. His Wolves side won the first ever instalment of the Texaco Cup in 1971, with a 3-2 victory over Scottish outfit Heart of Midlothian, before going all the way to the UEFA Cup final the following year.
Under McGarry, Wolves recorded victories over some of the biggest teams on the continent, including Juventus and Ferencvaros. However, the team lost 2-1 to Tottenham Hotspur in the home leg of the final and could only manage a 1-1 draw at White Hart Lane, and were thereby denied European silverware.
Wolves again qualified for Europe following a fifth-place finish in 1972/73, and the Stoke-born boss also led the club to the semi-finals of both the FA Cup and League Cup but had to wait until the following season to finally win a major trophy, as a 2-1 victory over Manchester City brough the League Cup back to Molineux.
STATS
Played: 398
Won: 153
Draw: 110
Lost: 135
Win percentage: 38.4%
HONOURS
League Cup winners (1974)
Texaco Cup winners (1971)
UEFA Cup runners-up (1972)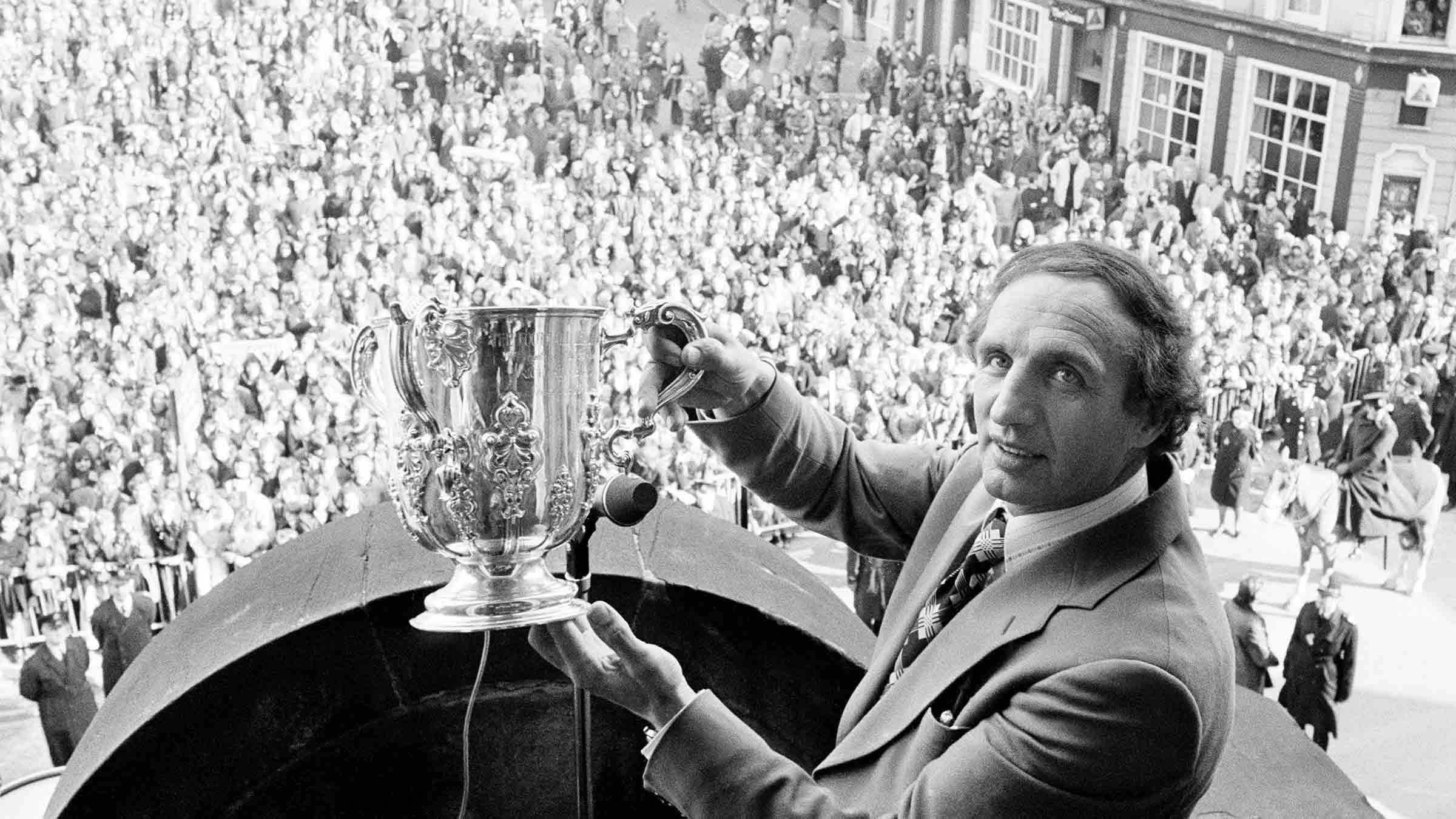 John Barnwell
November 1978 to January 1982
John Barnwell took over the role two years after McGarry's first stint in charge, and in his second season with the club, led his players out at Wembley for the 1980 League Cup final, returning to Wolverhampton 24 hours later delighted as any man with the coveted silver trophy firmly in his grasps.
A year before, Barnwell almost lost his life in a horrific car crash which left the former Arsenal striker in hospital with a fractured skull. He returned to the Wolves hotseat shortly after the start of the 1979/80 campaign and brought a buzz of anticipation back to Molineux with the acquisitions of Andy Gray and Emlyn Hughes.
Although Wolves were knocked out of the FA Cup in the fifth round by Watford, the team finished the first division in a respectable sixth place, but the League Cup victory saw Wolves return to the European circuit for the 1980/81 season.
Barnwell was optimistic about the season as a whole, but in the end was left utterly disappointed with what the club were able to achieve, which included first round elimination from the UEFA Cup after an aggregate loss to PSV Eindhoven, being knocked out of the League Cup in the first round, and defeat in the FA Cup semi-final after a replay.
STATS
Played: 166
Won: 64
Draw: 40
Lost: 62
Win percentage: 38.6%
HONOURS
League Cup winners (1980)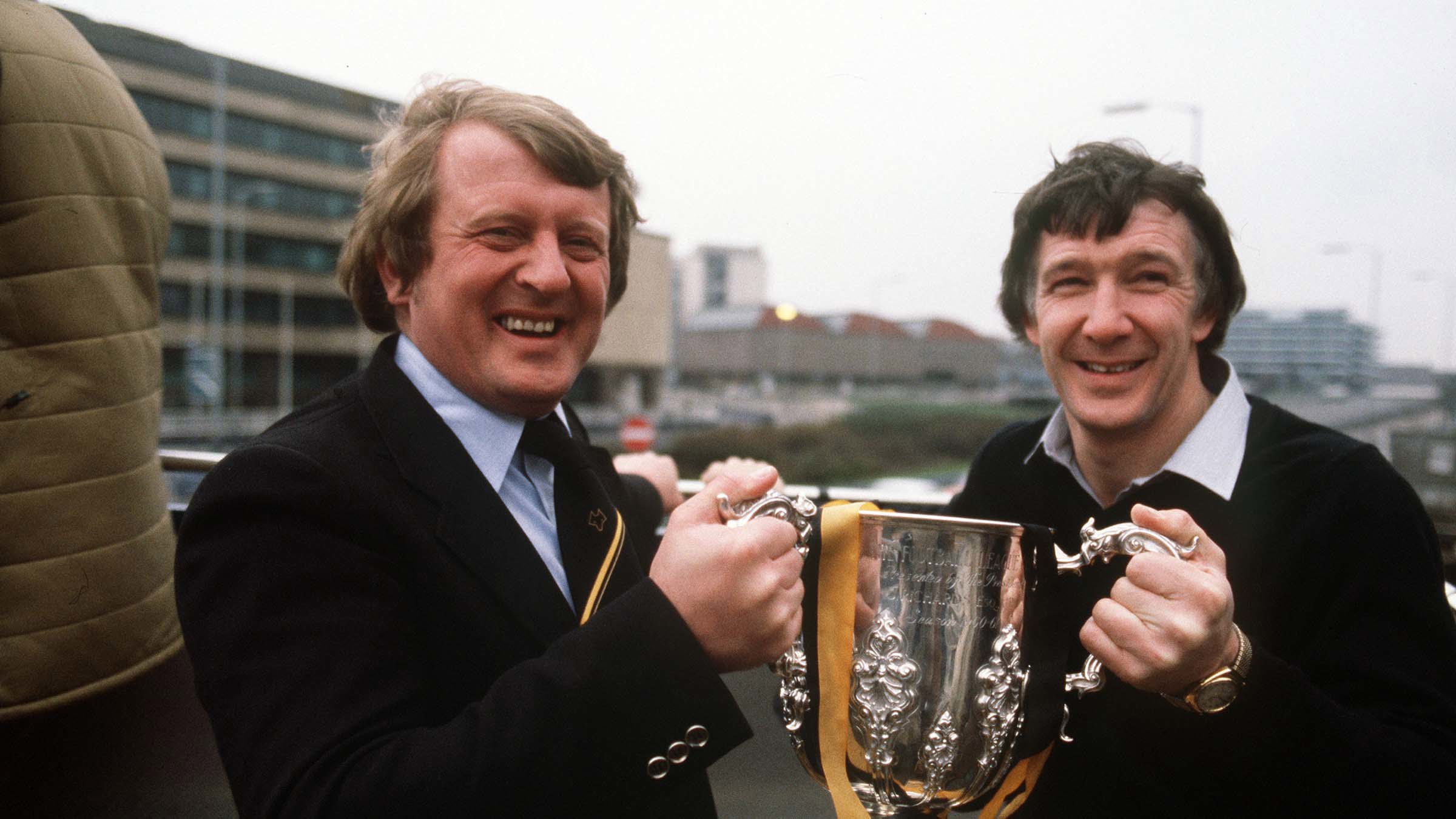 Graham Turner
October 1986 to March 1994
Coming from the same hometown as legendary Wolves boss Stan Cullis, Graham Turner went from the top-flight to the fourth tier of English football as he swapped Aston Villa for Wolves in the autumn of 1986.
Wolves were on a low ebb, with the club twice going close to falling out of business, having dropped through the leagues, massively in financial trouble and barely out of debt. In his first season at Molineux, Wolves reached the Fourth Division play-offs, but failed to secure promotion.
However, the following two seasons brought successive promotions and Sherpa Van Trophy glory at Wembley, with the help of the club's record goalscorer Steve Bull and his strike partner Andy Mutch, as well as a range of other signings from local rivals West Bromwich Albion, which saw Andy Thompson, Robbie Dennison and Aly Robertson swap blue and white for old gold.
Having turned the club around and recovered from its darkest days in history, Turner guided Wolves to mid-table finishes in the Second Division.
STATS
Played: 412
Won: 179
Draw: 109
Lost: 124
Win percentage: 43.4%
HONOURS
Fourth Division champions (1987/88)
Third Division champions (1988/89)
Football League Trophy winners (1988)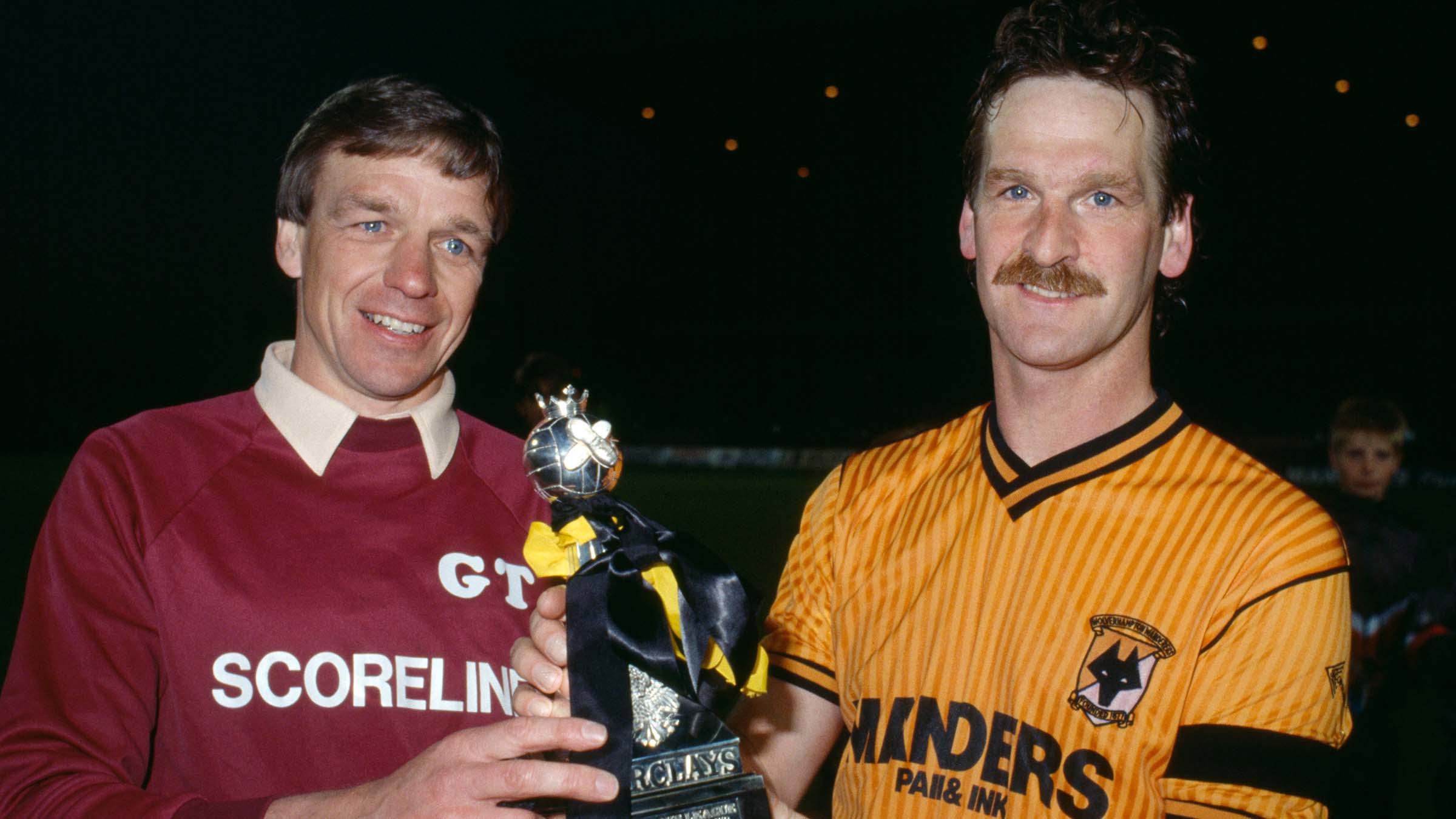 Dave Jones
January 2001 to November 2004
Following a poor first half of the 2000/01 First Division season, Dave Jones on took the Wolves reigns from Colin Lee, but he was ultimately unable to get the side up the table. However, the summer of 2001 saw Jones undertake a large overhaul of the playing squad in pursuit of promotion, spending over £7 million – the then-largest spending in the club's history in one transfer period – on new talent.
Despite sitting in second place for much of the season with an 11-point lead over their nearest challengers, Wolves fell into the play-off spots and missed out on promotion, only to achieve their aim of returning to the top-flight – for the first time since 1984 – the following season.
Another rollercoaster campaign eventually saw Wolves reach the play-off final as he guided his team to a 3-0 victory over Sheffield United at the Millennium Stadium. But with a team significantly weakened with long-term injuries to star players, such as Joleon Lescott and Matt Murray, and with just £4 million to spend in the summer, Jones and Wolves endured an underwhelming season in the Premier League.
STATS
Played: 187
Won: 75
Draw: 52
Lost: 60
Win percentage: 40.1%
HONOURS
First Division play-off winners (2002/03)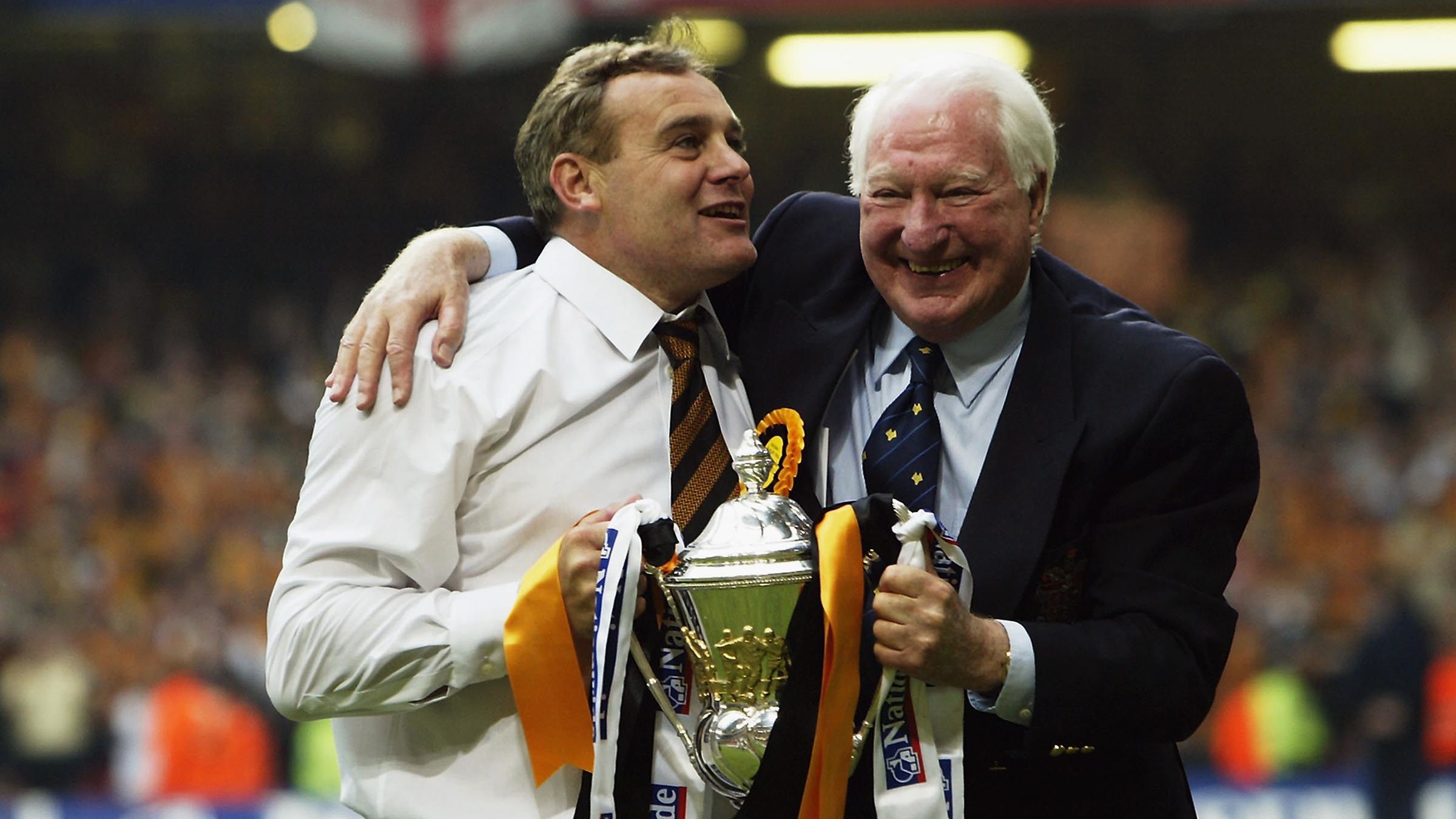 Mick McCarthy
July 2006 to February 2012
The next man who was able to return Wolves to the promise land of the Premier League was Mick McCarthy. The Yorkshireman replaced former England boss Glenn Hoddle in the Molineux hotseat and having also seen his attempts fall short in the play-offs during his first season at Wolves, he eventually guided the team to promotion.
Having won the Championship Manager of the Month for August 2008, that award set in motion a positive period for the former Ireland defender, as he went on to match Wolves' record start to a season. Wolves maintained their place at the top of the table for 42 of the 26 games that year, to earn promotion to the top-flight as Championship champions.
The following season, McCarthy kept Wolves in the Premier League, his first success at this level in three attempts, assuring safety with two games to spare, and eventually finishing 15th, and despite spending most of the 2010/11 campaign in the relegation zone, McCarthy managed to keep Wolves in the division by the skin of their teeth.
STATS
Played: 270
Won: 104
Draw: 66
Lost: 100
Win percentage: 38.5%
HONOURS
Championship champions (2008/09)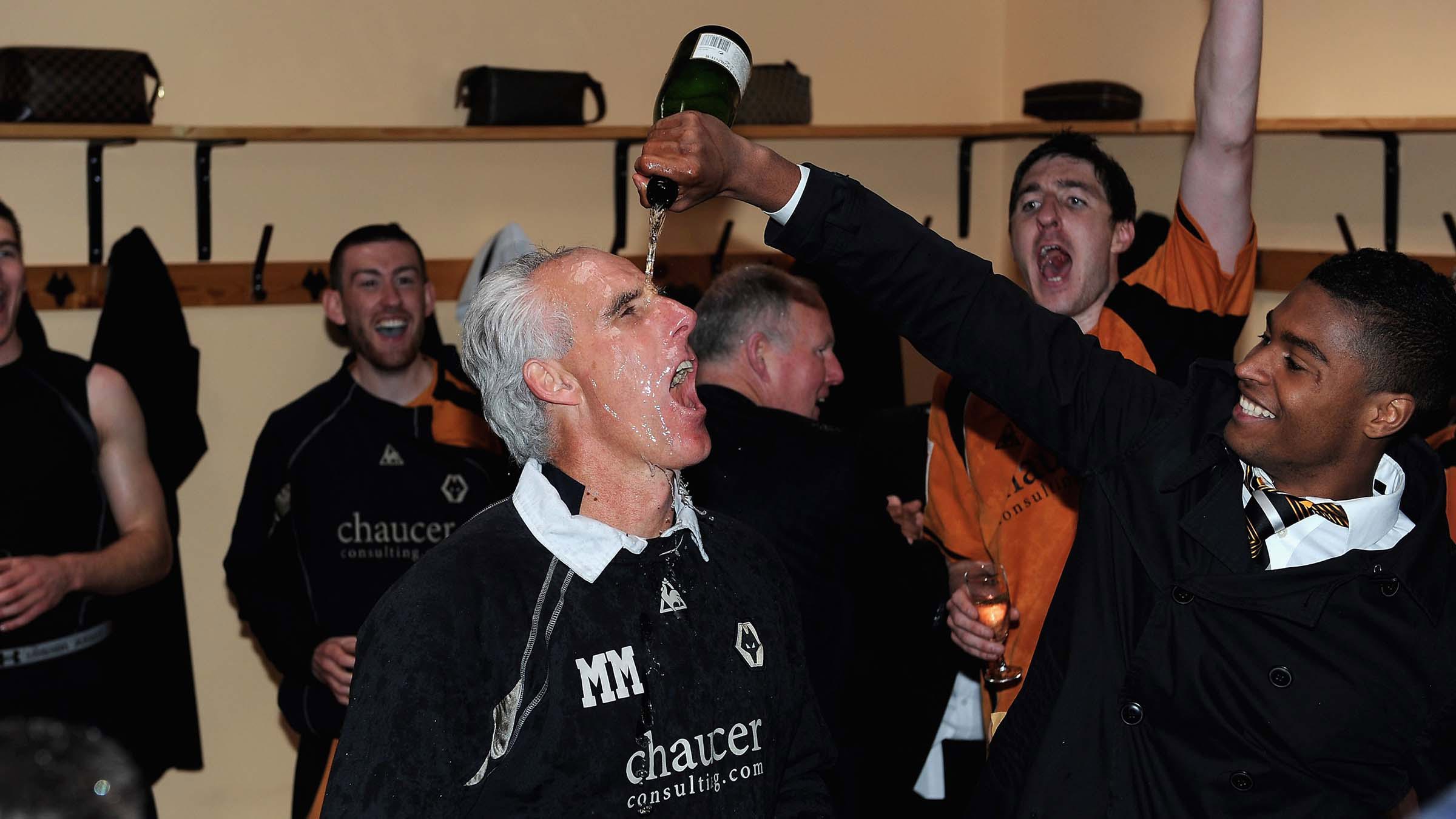 Kenny Jackett
May 2013 to July 2016
With Wolves starting a season in the third level of English football for the first time since 1989, Kenny Jackett took over the club and went on to record a run of victories to take the best ever start to a league campaign record from McCarthy.
Under his command, Wolves gained promotion back to the Championship at the first time of asking as League One champions, while setting a new divisional points record of 103, earning him the LMA Manager of the Year award, before leading the club to a seventh-place finish in the second tier, narrowly missing out on the play-off spots.
However, the next season was less successful for the former Millwall boss, as Wolves finished in 14th place having failed to mount a promotion challenge.
STATS
Played: 150
Won: 69
Draw: 43
Lost: 38
Win percentage: 46%
HONOURS
League One champions (2013/14)
Nuno Espirito Santo
May 2017 to May 2021
With the appointment of Nuno Espirito Santo in May 2017, Wolves turned to their third oversees manager in six, but unlike Stale Solbakken and Walter Zenga before him, Nuno lasted longer than six months at the helm. The Portuguese got his tenure off to a positive start, as Wolves brought in several players, including Ruben Neves, Diogo Jota and Willy Boly, whose quality was too much for the Championship to handle, with the club earning promotion back to the top-flight in his first season.
Nuno became the first Wolves boss to win the Premier League Manager of the Month award in just his second month in the division after going unbeaten in September 2018. A seventh-placed finish – Wolves' highest in the Premier League and highest in the top-flight since 1979/80 – saw the club qualify for European competition, eventually reaching the UEFA Europa League quarter-finals, before falling to eventual champions Sevilla.
A Covid-19 disrupted end to the 2019/20 season saw Wolves once again replicate their finish from the previous season, as they claimed seventh, but missed out on a return to European football. Although the pandemic impacted the club's 2020/21 season, Nuno became Wolves' longest-serving manager in the Premier League era in February 2021.
STATS
Played: 199
Won: 95
Draw: 49
Lost: 55
Win percentage: 47.7%
HONOURS
Championship champions (2017/18)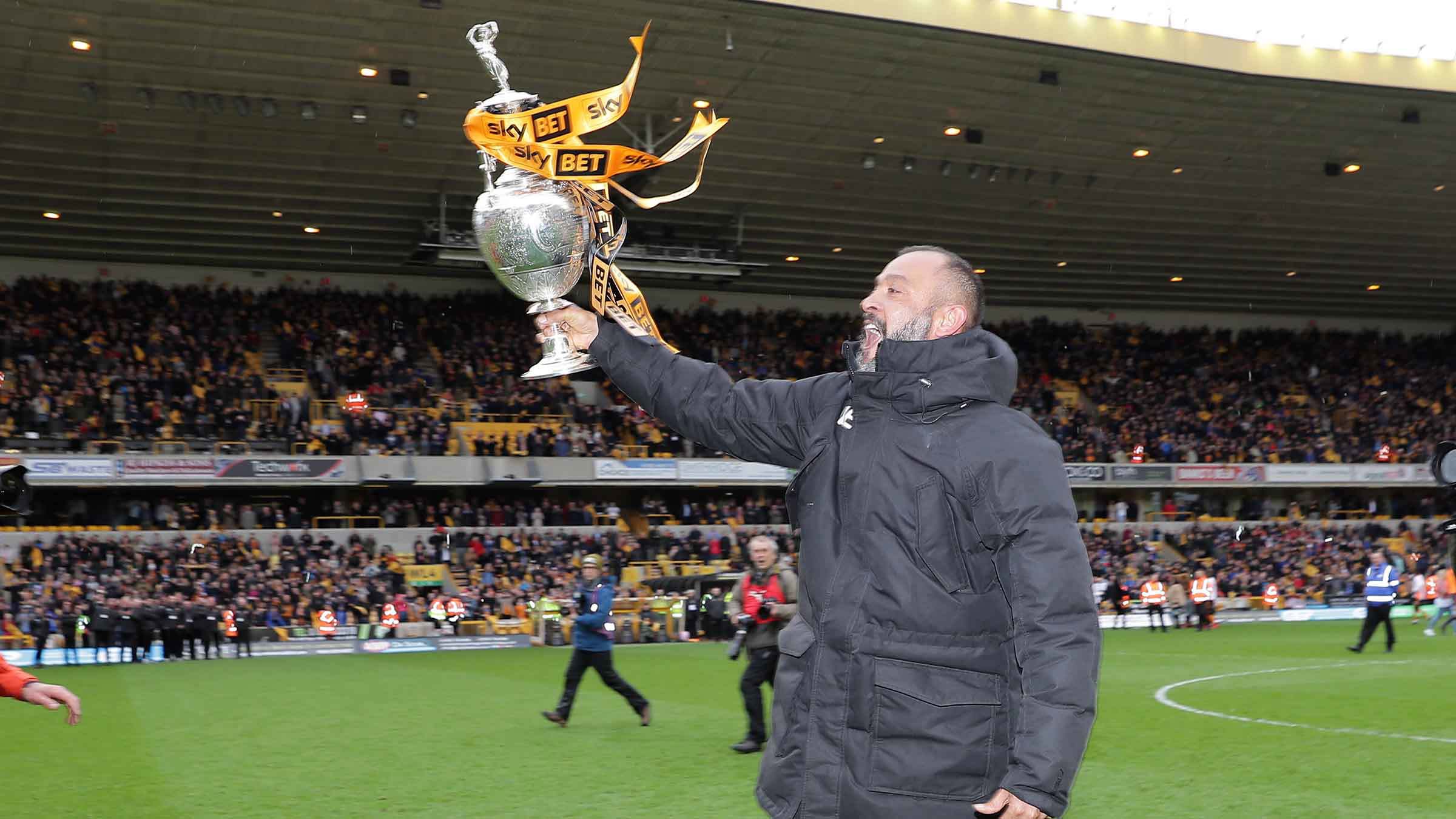 Old Gold