13th June 2022
Wolves women's first-team captain Anna Price kicks off the On and Off the Pitch feature as she gives wolves.co.uk a glimpse into her football and personal life.
Position: Defender/Midfielder
Appearances: 330
Goals: 61
Joined Wolves: 1995
Profession: PE teacher
ON THE PITCH
Journey to Wolves
Wolves has been the only club I've played for, but my footballing journey very much started by watching my brother play and joining in with him. I remember playing for my primary school's boys' team and realised I was good enough to play, enjoyed myself and that's when I joined Champion Coaching.
Joining the club
My mum saw and an advert in the newspaper for Champion Coaching, and that fed into the Wolves set-up. Myself and Amber Quick, my friend from primary school, who also ended up making more than 300 appearances for Wolves, went down to the sessions and it went from there. When we were old enough and good enough, you would be fed into the Wolves junior programme.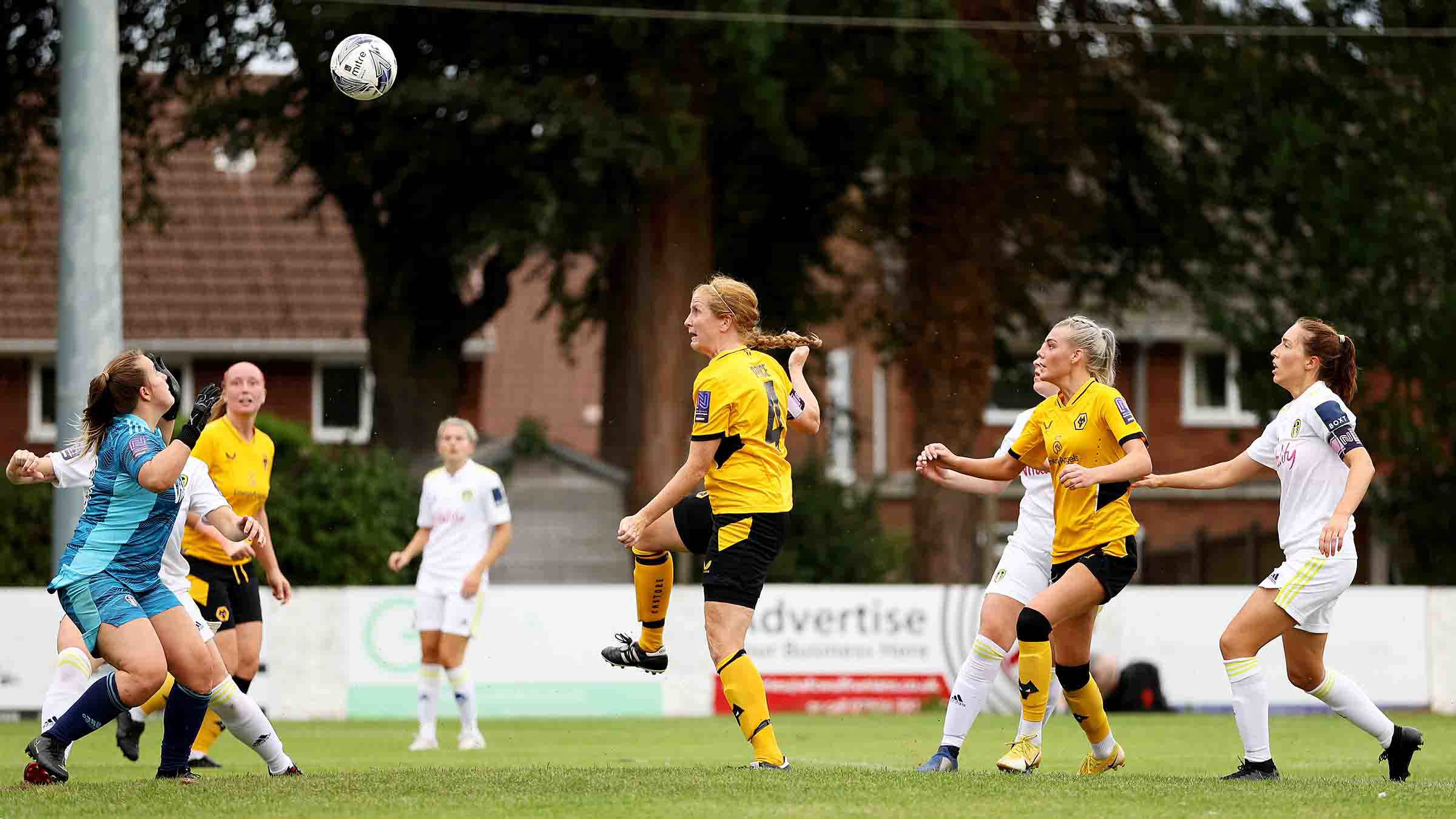 Biggest influence
When I was growing up, it was very much my parents and step-parents who would take me to football, pick me up and do everything they can to support me. Then, in my later career, it's been my husband. He's always encouraged me and supported me through the ups and downs which come with playing football. He's always been there and been a big influence on me continuing to play.
Being a Wolves player
The best thing for me about being a Wolves player is getting the chance to represent my home club. I'm a big Wolves fan and I'm still a season ticket holder now, so having the opportunity to captain the club that I love and have supported my whole life, it's been a dream.
Hopes for the future
I'm really proud of what I've achieved in my career and to still be part of Wolves after 26 years. I can't look past this year, which is all about ensuring we stay in tier three, the Northern Premier Division, after getting promoted last season. For me, all I aim to do is play my part in ensuring the club maintains its status. We know it's going to be tough, but I'm confident with the players we've recruited and the current squad we have, that if we work hard and give the best of ourselves, we have a great chance. It's going to be a great challenge.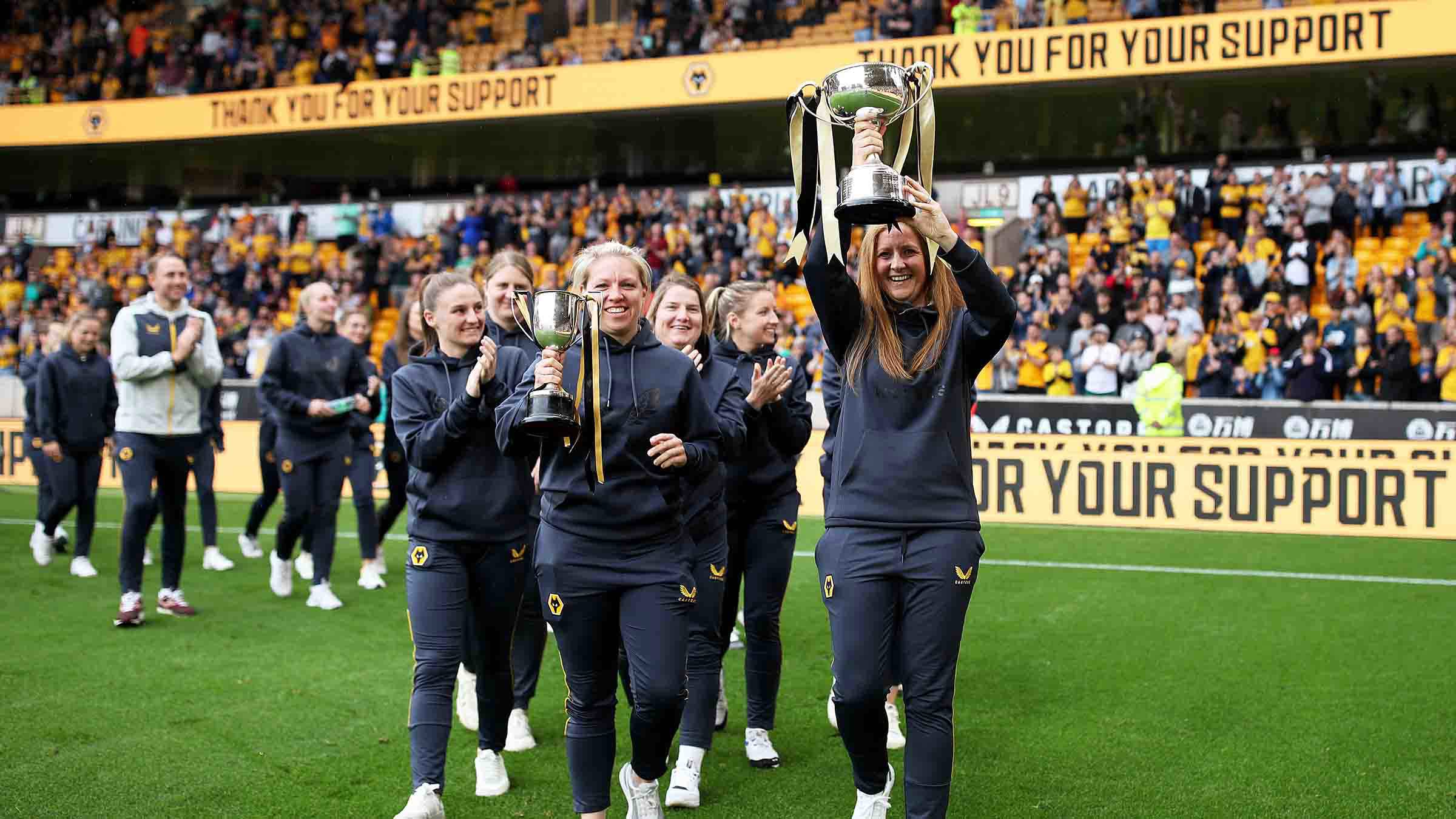 OFF THE PITCH
Making a living
I've been a PE teacher for the past 13 years at Thomas Telford School, and I'm also assistant head of key stage, which is a pastoral role at the school, and I run the girls' football programme. I've done that since I joined the school, but I love all three parts of my job. There's plenty to keep me busy, but I wouldn't have it any other way.
Balancing job and football
It's intense, working all day and then get home, get changed and head out straight to football, but I do it because I love it. I love my job and I love playing for Wolves, but you need to have that balance. I have to make sure I'm working hard at my job because that's what pays the bills, but at the same time I love playing football and give my all for Wolves. It can be very tiring, but it's all worthwhile. Every minute.
Football conversations at work
I'm really lucky that everyone is really supportive of me and my football. They're always asking how we're getting on and following the team on Twitter. Before and after the games they always put nice messages in our WhatsApp group wishing me luck and congratulating me when we win, and they all got behind me on the cup run and watched the matches on Wolves TV. Being a PE teacher and football being one of the main sports at our school, it's definitely a topic which comes up a lot.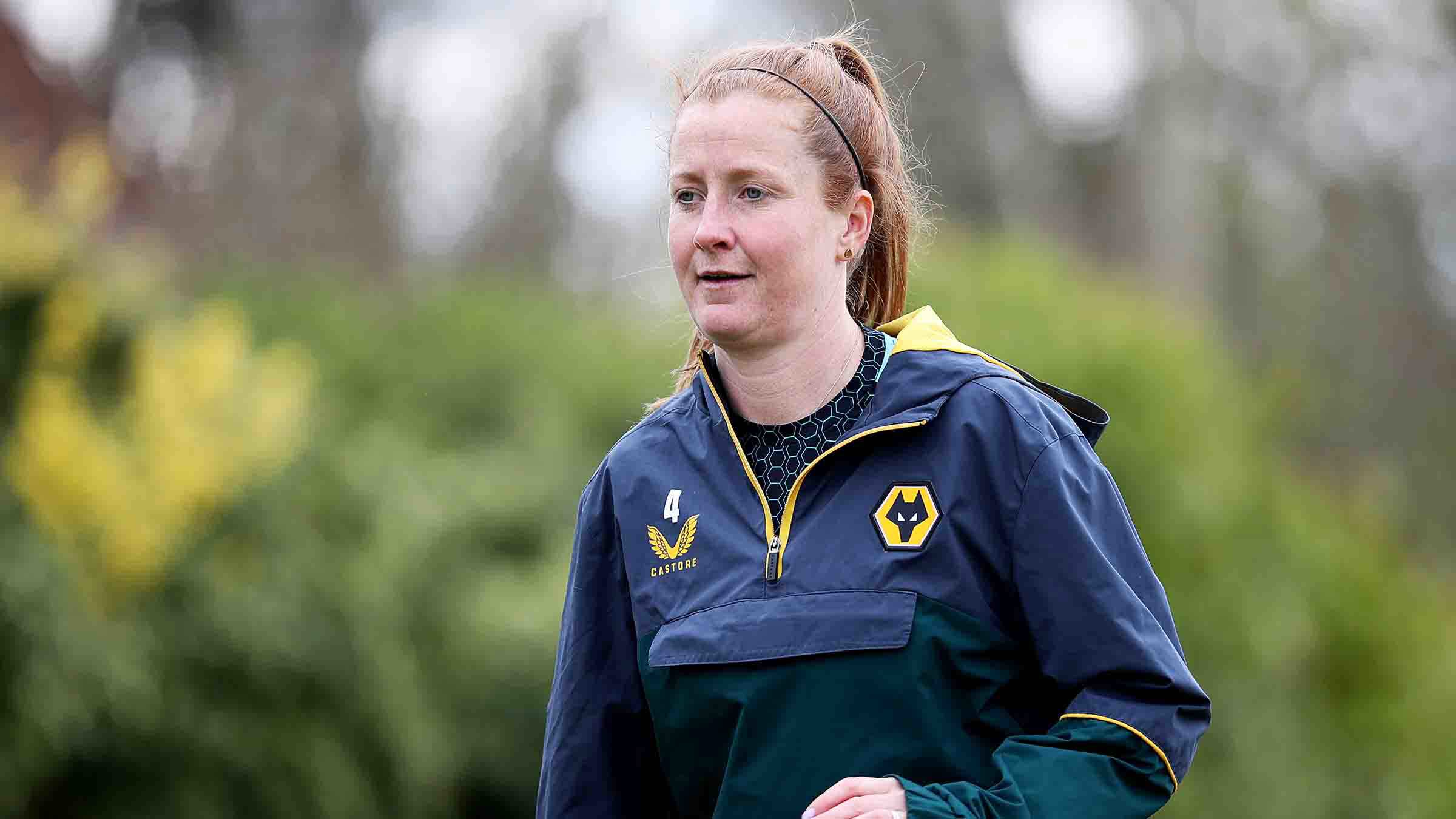 Hobbies and downtime
I don't have much spare time, but I'm a Wolves season ticket holder, so if I'm not at work or playing football, I like to spend my time at Molineux watching the men's team. I like to spend time with my friends and family, but football is everything in my life.
What does being a female footballer mean to you?
It makes me very proud to be able to represent the women's game, especially how far it's come and how far it's continuing to grow. It means everything to me because football is my life, so to be able to play for Wolves, represent the club and hopefully inspire younger girls to play, hopefully take my spot and be at Wolves for the next 20 years, that would be my dream. I just want to inspire girls to get into football because of how much it has given to me. I would love another little girl to experience what I have.
#WolvesWomen