26th May 2022
Legendary defender Denis Irwin has described helping the club he supported as a boy into the Premier League for the first time thanks to a victorious outing in the 2003 play-off final as one of the greatest moments of his illustrious career.
Today marks 19 years since one of the most remarkable games in Wolves' history, which coincidentally brought an end to Wolves' 19-year wait for top-flight football, as Wolves took down Sheffield United in stunning fashion to claim a 3-0 win at Cardiff's Millennium Stadium.
The victory also gave the city of Wolverhampton a feel-good factor not seen for many a day. It fell to manager Dave Jones to guide Wolves to the Premier League after the club had three times failed to get past the play-off semi-final stage.
There were many moments to savour at Cardiff on 26th May 2003, not least the three first-half goals, from Mark Kennedy, Nathan Blake and Kenny Miller, that had the fans in dreamland.
Then there was Matt Murray's second-half penalty save when a goal might have given the Blades some hope. It was a joyous day for the young keeper and for veterans Paul Ince and Irwin.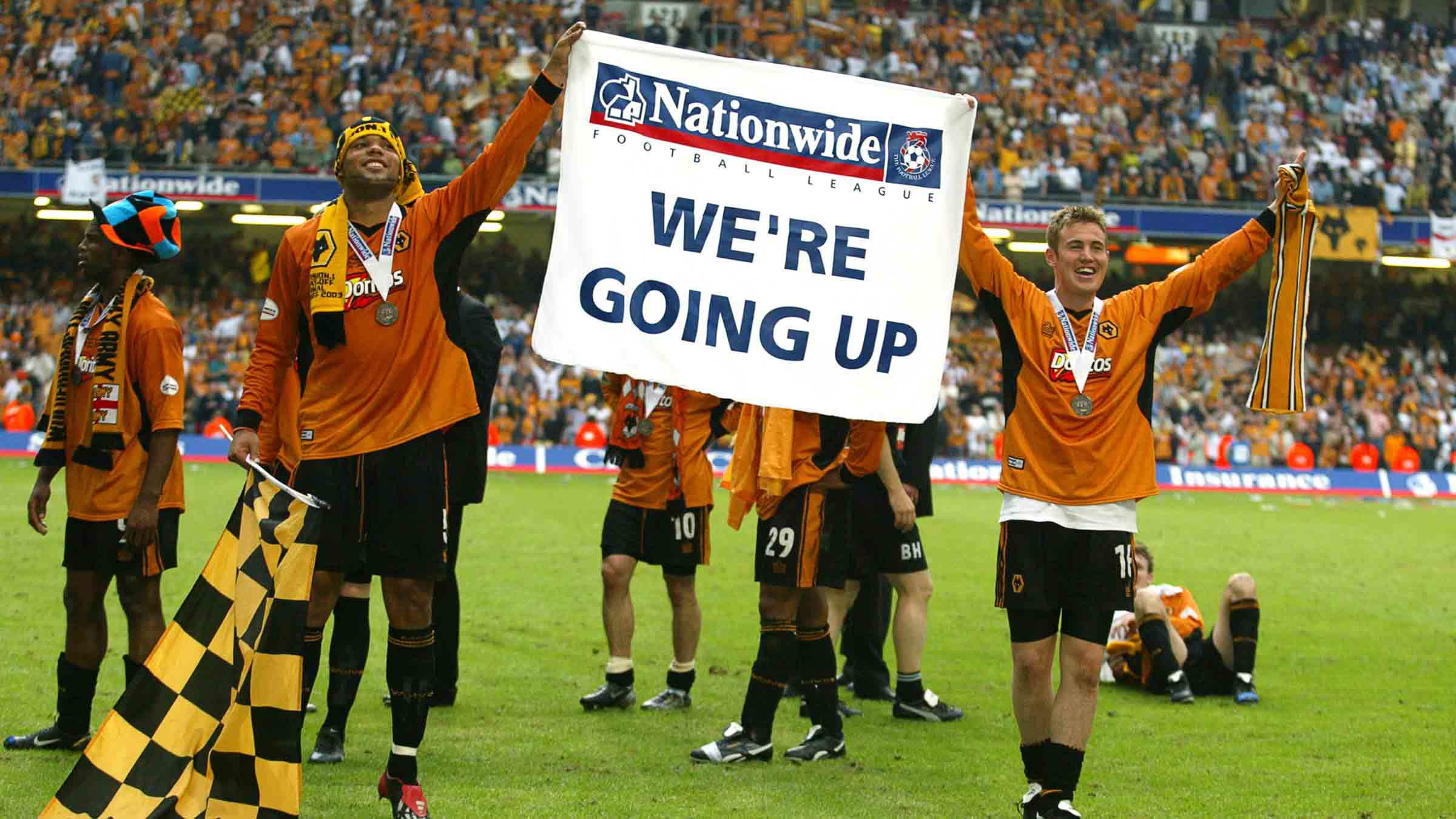 Finally there was the memory of a beaming Sir Jack Hayward. It was a special day for the much-loved owner who had devoted so much time – and money – to the cause of bringing pride back to Molineux.
Irwin, who grew up in Ireland as a Wolves supporter having followed the old gold side of the 1970s, reflects back on a special day in Cardiff, which will live long in the memories of all those of a gold and black persuasion.
On preparing for a big game in Wolves' history
"It was a huge game, as big a game as it could come as a one off – a chance to get into the Premier League. It's where every club wants to be.
"At the time, it had been a long hard season. We had plenty of ups and downs, but post-Christmas we seemed to go on a bit of a run, and come the play-offs, we were certainly the form team. But, on a one-off, anything can happen.
"We were going into the game in fine fettle and plenty of confidence and felt we were on the up, while Sheffield United had a long season.
"They had been involved in cup competitions and felt like they should have gone up automatically being in that third position, so we were probably in a better mindset than them going into the game."
#OTD in 2003 we were promoted to the @premierleague for the first time!

🆙📆 pic.twitter.com/mWBkgzdKjL

— Wolves (@Wolves) May 26, 2022
On dealing with nerves ahead of kick-off
"I was at a good old age of 37, so when you get to that age, you try to take in as much as possible. It was a huge game for me and a huge game for the people of Wolves.
"The club had been waiting a long time to get back up into the top league and it turned out to be a fantastic day, of which I have great memories.
"I was nervous. Absolutely. When you play any game, whether it's in the Premier League, League One or below that, I think most players should have a little bit of nerves. Of course, it's how you handle those nerves which determines how high you go up on the ladder.
"There were going to be plenty of nerves, whether you're me at 37, or you're a young Lee Naylor, a young Joleon Lescott or a young Matt Murray, playing what would have been the biggest game of their lives."
On the importance of Kennedy's early goal
"I've worked under enough managers, and played in enough big games, to know that the first goal is always the most important.
"If you look back over years of finals, I think whoever scores the first goal tends to go on and win the game because the opposition maybe nervous and feel they have to throw the kitchen sink at it early and you can take advantage of that.
"The first-half was fantastic for us. Mark scored within 10 minutes, Blakey [Nathan Blake] scored within 20 minutes and Kenny [Miller] popped one in before half-time, so I don't think you could ask for anything better than a 3-0 lead at half-time in a big game."
On defending the lead in the second-half
"I've played in enough games to know that when you go in with a big lead, you tend to try and protect it whether you're 1-0, 2-0 or 3-0 up. But Matt Murray had to pull off a number of great saves, no better than the penalty save which stopped them from getting huge momentum.
"It was a case of all hands on deck in the last half-an-hour, but I've got to say that I've not played in many big games where I've been 3-0 up at half-time, but that was really a god-send.
"We defended very well, very stoutly as a team, and when they were running out of steam, we knew we were going to win it, but there's nothing better than hearing that final whistle."
Irwin was speaking to Mikey Burrows as part of the Old Gold Club: My Golden Game podcast. The full episode, as well as the whole podcast collection, is available to listen to on demand on the Wolves App.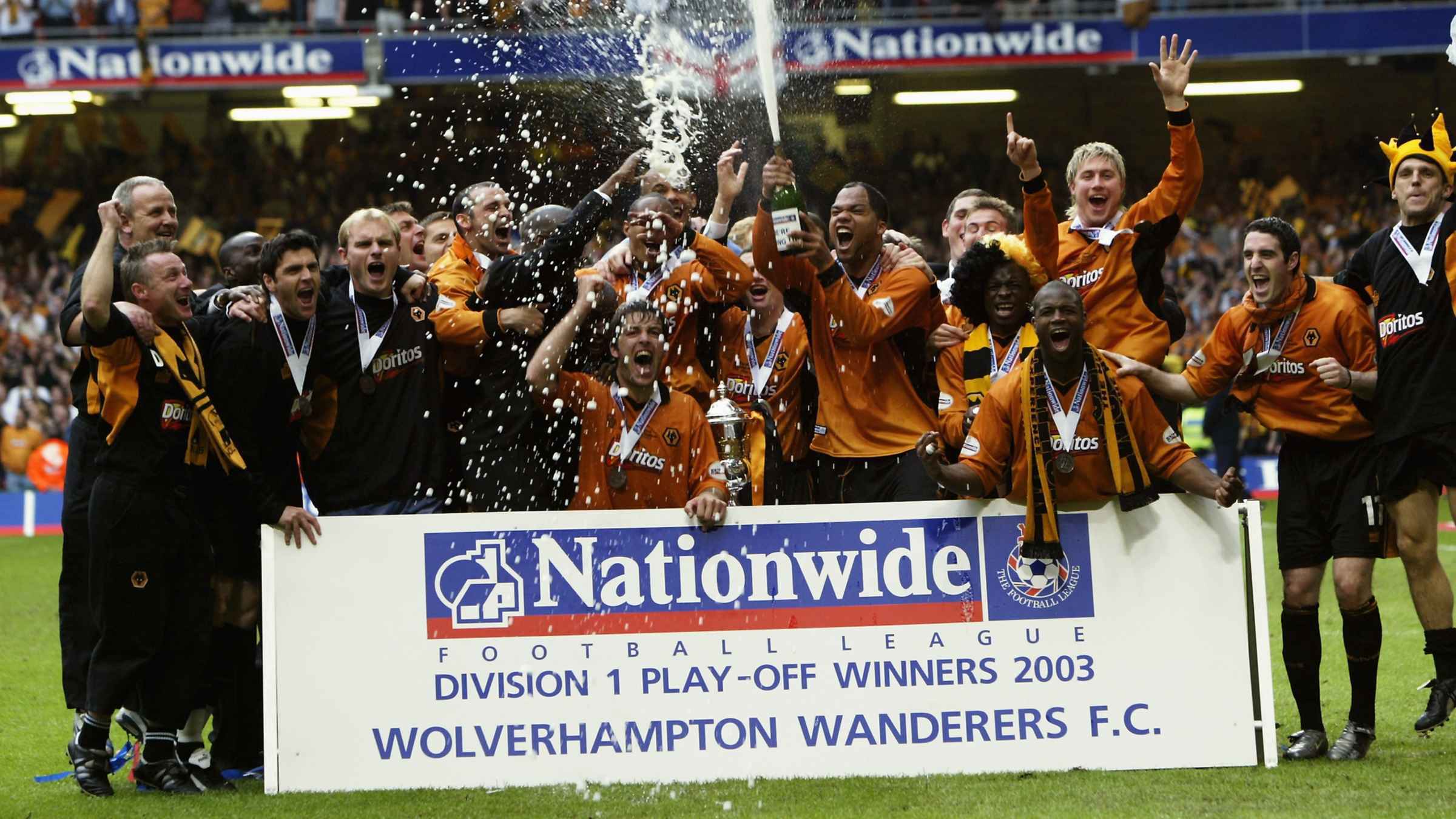 Old Gold