9th December 2021
Scoring the winner against a team packed with superstars, it's little surprise Dave Edwards looks back fondly on the Molineux victory over Manchester City back in 2010.
The City juggernaut was in the early stages, and a glut of big names arrived in the West Midlands, but found a Mick McCarthy side, packed with guts and determination, in their way. Edwards was in the heart of the midfield and struck the winner, beyond his good friend Joe Hart.
BEFORE MY GOLDEN GAME
Memorable moments in old gold
"I remember we were on a really tough run, so it was a big game for us. Man City had just started spending all the money and it was one of our first giant killings. It was an amazing game to be involved in. It was on a Sunday as well.
"There have been so many memorable games; the QPR game is right up there when we got promoted in 2009, and that was as loud as I think I've ever heard Molineux, and the Leeds game which we talk about quite a lot, but I came on as a substitute in that game, so I can't put that one in there.
"The other one which would have come into contention for me was the FA Cup win at Anfield, where I got to captain the team and we went on to win 2-1. But there's been so many good games – some bad ones in there as well! – but I think that Man City game personally pips it for me."
Feeling the pressure
"It's not just a game, at times I wish it was, but it's not. You're there to entertain and get results. We do have a huge effect on the mood of fans, whether we like it or not.
"It's always horrible to lose a game of football, but even more so when you're at Wolves because you feel it around you. Not just the stadium at the time, but all around you, and around the city during the week.
"People who live in Wolverhampton, people who have businesses in Wolverhampton say their offices on a Monday morning when we've lost is terrible, but, likewise, when we won it's amazing. To have that much effect on a community is incredible.
"I guarantee life-long Wolves fans would have had tough years alongside the club in 2012, 2013, but if you compare it to now, I bet their life is so much better because the football's going well. It does have a huge effect, and as players and staff, you do take that responsibility for it."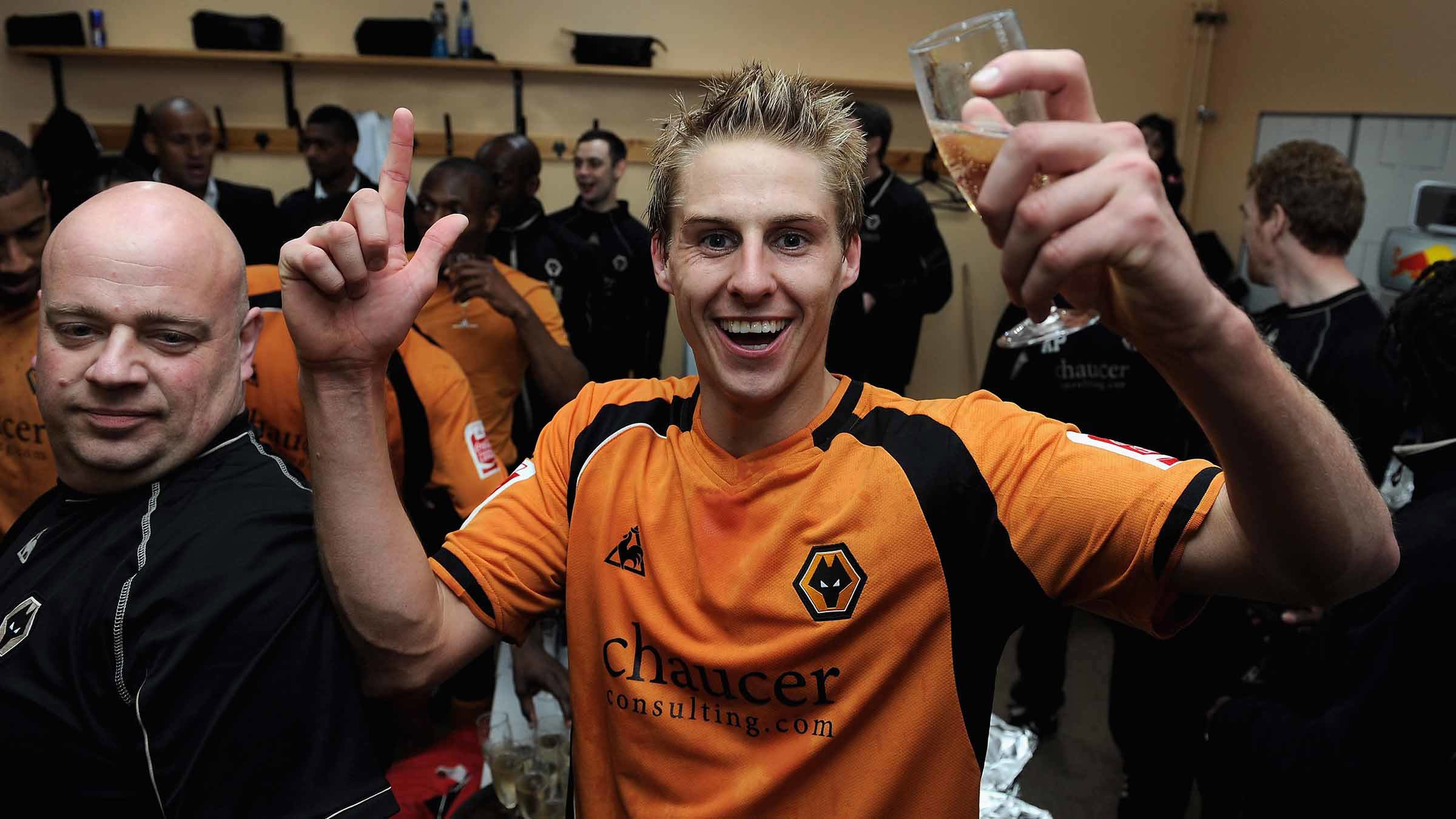 Savouring the Premier League
"This was quite a frustrating time for me because I was struggling with injuries and didn't have much faith in my body. I knew if I pushed myself to the extreme, which I always did in games, there was a chance I'd get a little muscle strain or something like that.
"Consequently, at the turn of the year we played Blackpool at home, and I fractured my back. We didn't realise how much of a part that was playing.
"But I remember I was so happy to be in the Premier League. I was so desperate to make the most of it. I knew at that point, playing in the Premier League seemed so far off for me when I started, so when I was there, I wanted to make the most of it.
"I knew that when I looked back on my career, the Premier League years were going to be the ones I'd look back on most fondly. The stadiums you play at, the games you play in, so I was trying to keep myself in the team as much as possible."
DURING MY GOLDEN GAME
McCarthy's approach
"Going into that game, we were on quite a rotten run. We'd started the season well, and then we tailed off completely.
"But we had a strong British team with a sprinkling of Serbian in there. It was a typical Mick McCarthy team – when things aren't going well and he needs to look in the dressing room on who he can rely on to give a performance, he chose it well that day."
Facing City's big names
"They had superstars playing for them. They hadn't gelled into a team yet, but had the likes of Adebayor, Toure, Balotelli, Silva, they'd bought Milner at this point, so they were spending a lot of money and were waiting to gel. At any point you knew they could turn in a performance and you didn't want to be on the end of a 5-0. It was important.
"We knew when we were in a bad run of form under Mick that we'd had to grind out a result and be resolute, and that's what we did.
"We got off to a tough start, 'Stears' gave away a penalty and Man City took the lead, but we rallied really well.
"Nenad [Milijas] got a goal back pretty quickly and from then we played really well. I remember I had a few good chances, I hit the post with a header from a corner, I had another chance as well, but we played really well, and I got the winner."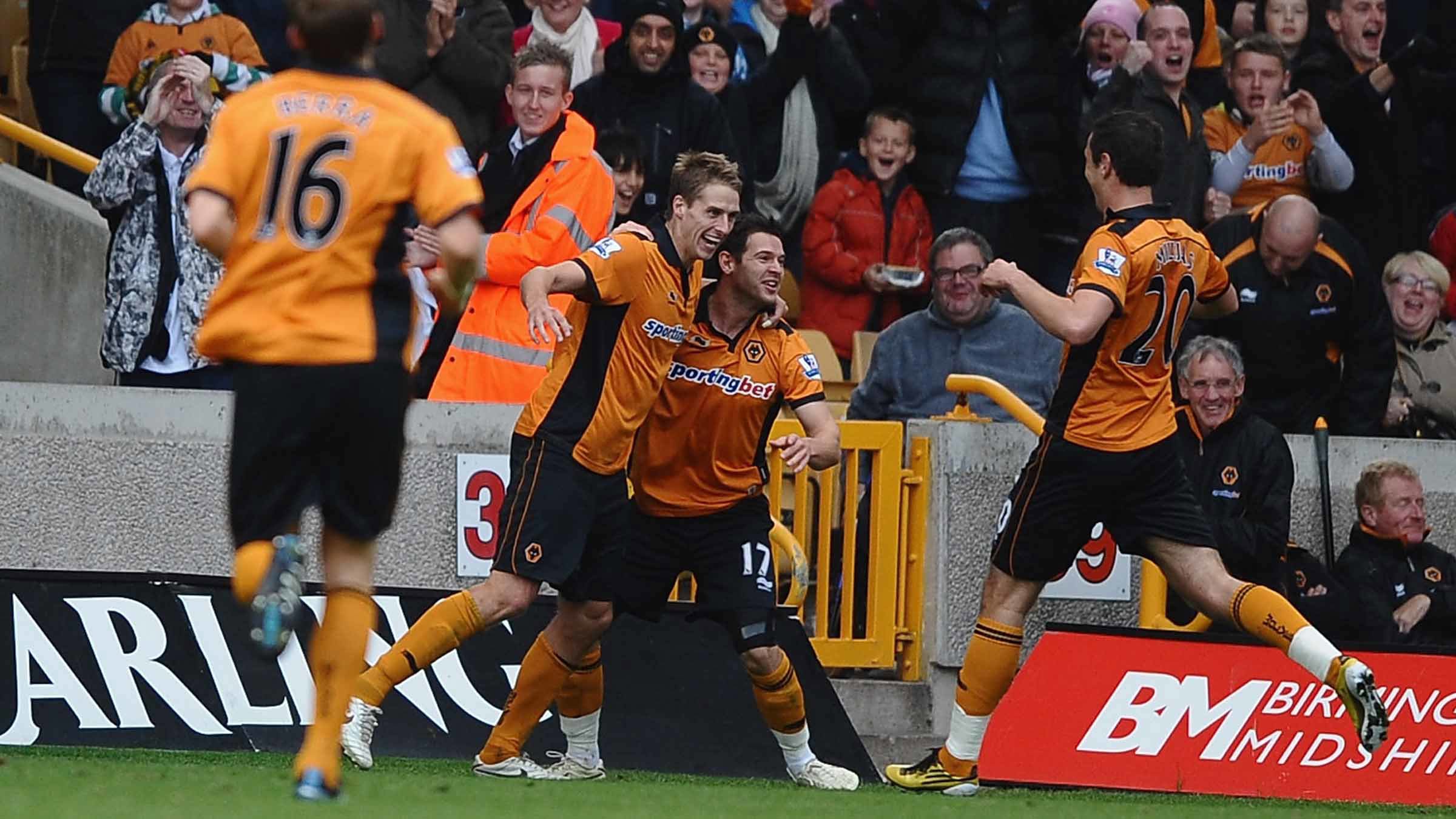 Nervy final moments
"We were under pressure. All 11 of us were camped back in our own half, and because I scored and because we were winning, I felt like it gave me that extra bit of energy.
"I remember right till the end I was still sprinting around, more because I knew that if we would hold on, I was lucky enough to know that I had been the one to score the winner – it wouldn't have sounded so good if we'd have drawn two-all, so I was just going above and beyond my physical capabilities to make sure I could do everything I could to win the game.
"I was chasing Milner down in the final minute and I gave away a free-kick and remember thinking, 'Just clear this one free-kick away and then we'll win'.
"But we worked so hard and that's what I can always so about those years in the Premier League – when we won a game, we left it all out there."
AFTER MY GOLDEN GAME
Character shining through
"A win like that breaks the glass ceiling, and makes you realise that these guys aren't invincible. You look at the names on paper, there's not a chance we should have won that game looking at the team sheet, but it's not down to that.
"It's 11 men versus 11 men at the end of the day, and we always knew we could rely on the person next to us. That's what a Mick McCarthy team was always about. We knew to a man everybody was going to give their absolute all and if we could do that and stay in games, we were going to get chances.
"There was still quality in there. We had players who could hurt opposition and good honest lads to stay in football matches."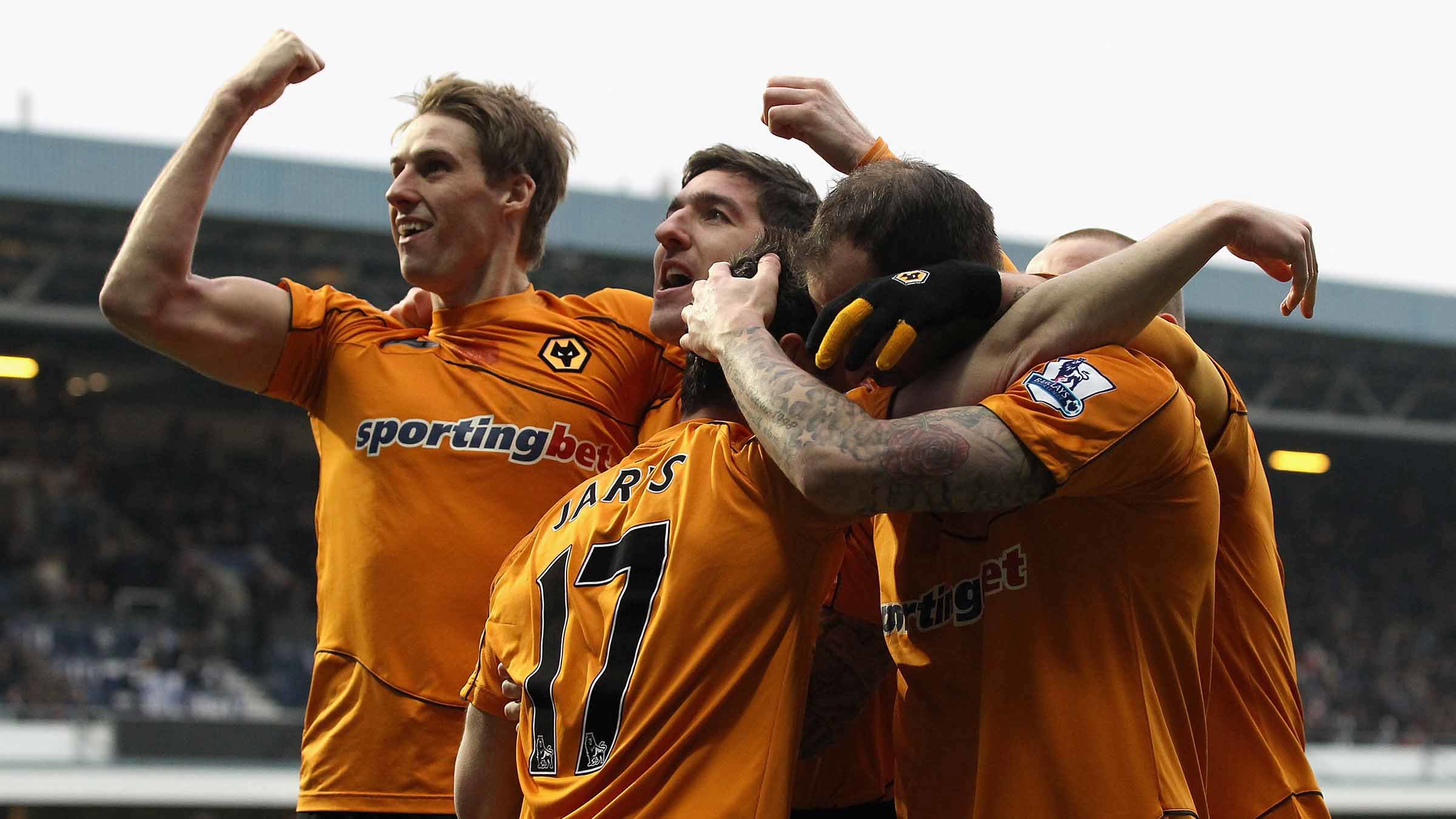 Being a member of the 300 club
"I finished my final season at Wolves having played more than 300 games and 500 career games, and now I should be up towards 600, or well on the way.
"I don't think about reaching 750, 800 games. Now, I just take every game as it comes and then every season as it comes."
Thoughts of retirement
"Before the lockdown, I was thinking I had maybe one or two years left in me, but going months without it, made me realise how much I would miss it, so as long as I'm fit and contribute to the team, I don't want to give football up too easily.
"But hopefully I can play as long as I can, and then who knows how far that will take me – hopefully over 600 career games, at least."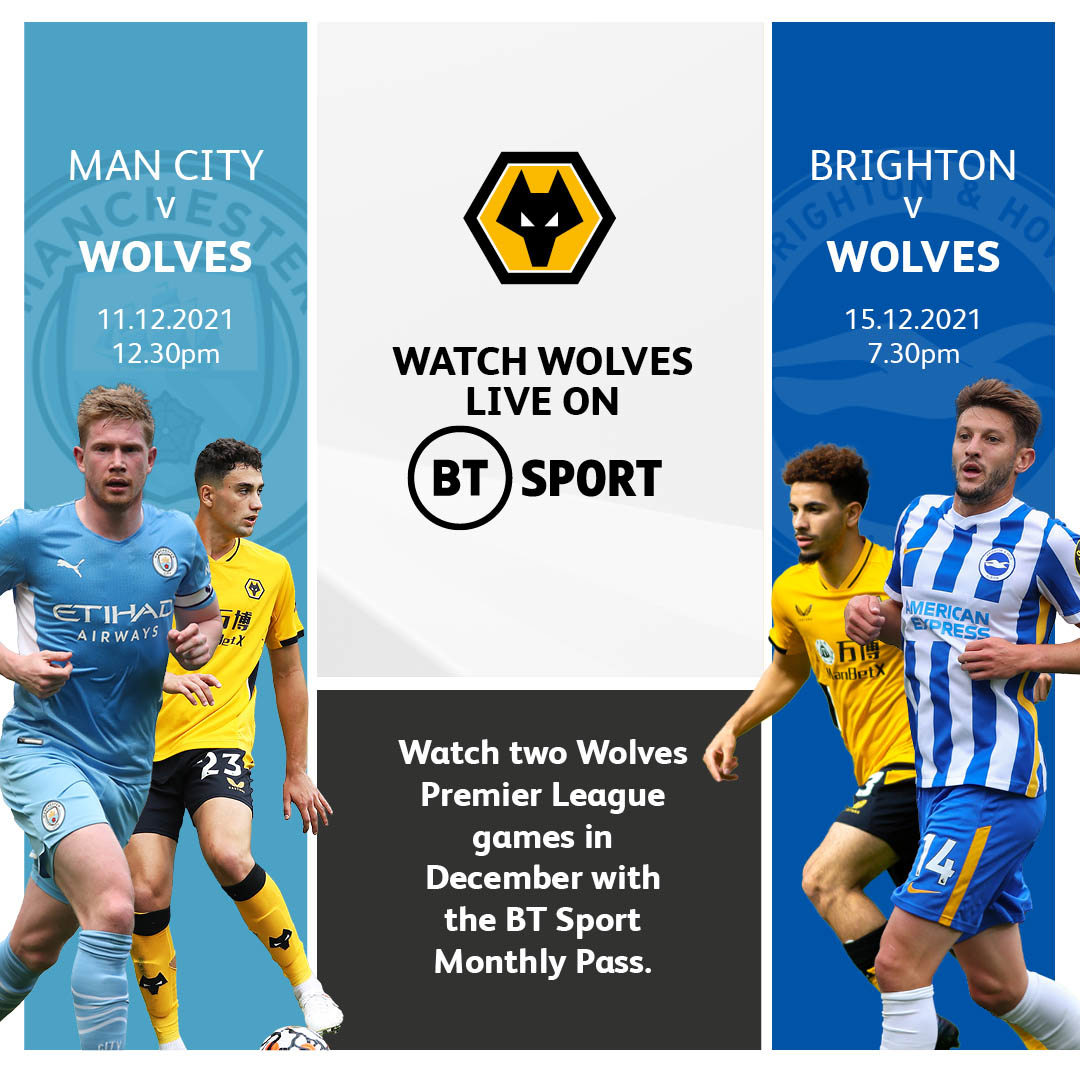 #MCIWOL