28th April 2021
The 1994/95 FA Cup holds special memories for Wolves supporters, but for David Kelly, his goal against Leicester City during that run is remembered as one of his best at Molineux.
The former striker joined Mikey Burrows as the latest guest on the Old Gold Club's My Golden Game podcast, as he discussed sending the club into the quarter-finals of the competition.
Part of the team who had got past Premier League Sheffield Wednesday in the previous round following a dramatic penalty shootout which will live long in the memory, Kelly will always have fond feelings of the fifth round tie against the Foxes, and a stunning match-winning goal in front of the South Bank.  
On overcoming a fourth round shootout
"It was all about the penalty shootout. Probably the best penalty ever taken by a professional player, Kevin Pressman the goalkeeper. To put the ball right into the top corner, how 'Pressy' did that, I'll never know.
"You had Thommo, our best penalty taker, miss – he'd scored seven or right beforehand, and then goes and misses in the penalty shootout. Then of course, Chris [Waddle] misses and then 'Old Ralfy' [Don] Goodman puts us through."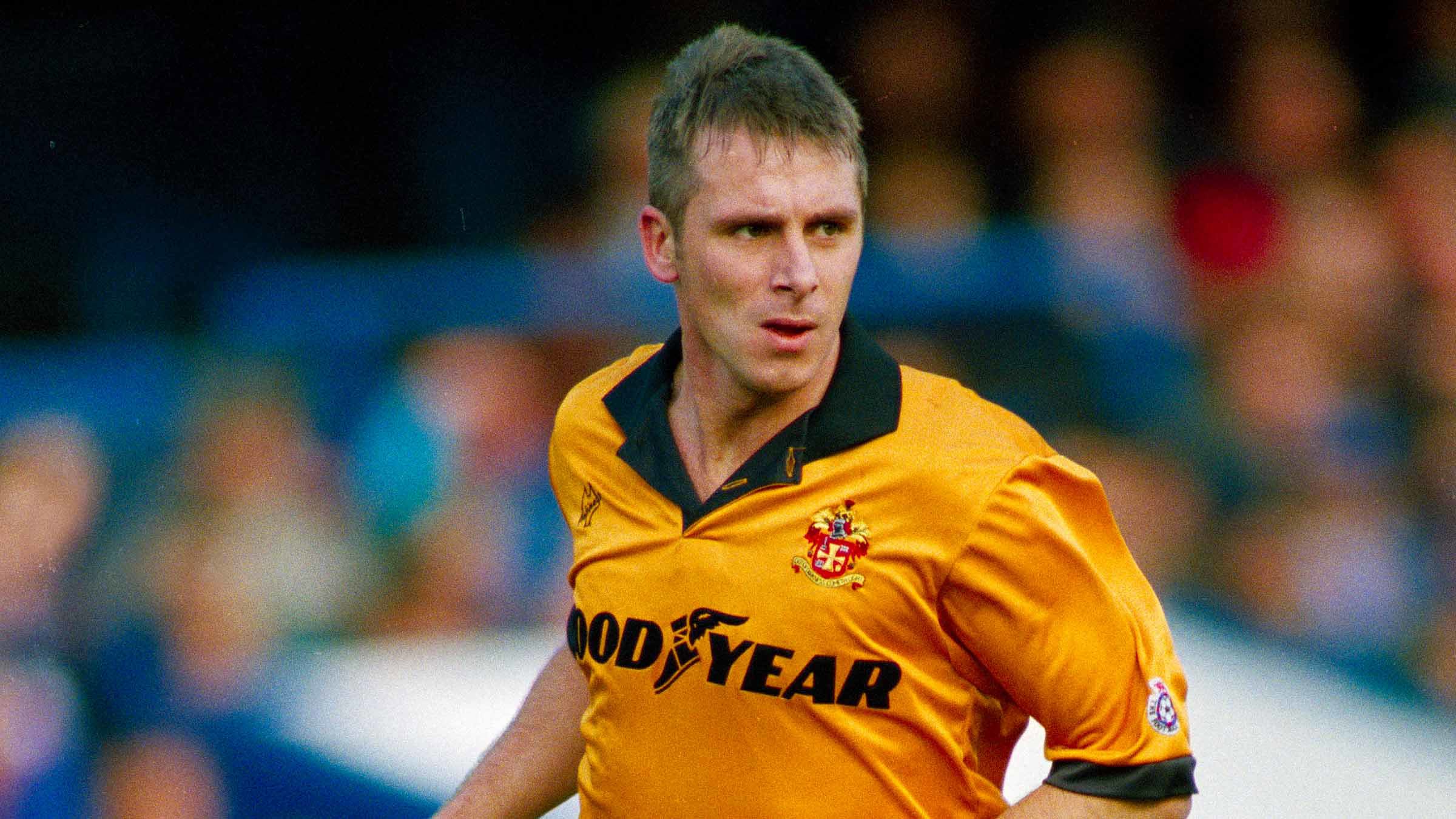 On facing Leicester at the next stage
"Leicester were in a different league to us. They were Premier League while we were still in the Endsleigh First Division. They had got a really good team, so for us, we were a little bit of the underdogs, even though we were at home.
"But I think we liked that. We had good players. We had a good squad although we had quite a few injuries at the time. Graham Taylor had bought some real quality into the group, but we had three or four big injuries.
"We'd all read a few comments from Mark McGhee, the Leicester manager at the time, who'd said that they were looking forwards to the game and they were favourites for it.
"Reading those comments were right up my street because I thought, 'Let's show them then'."
On an end-to-end contest against the Foxes
"It's a motivational factor playing against a team from a higher league because you want to go and show your worth, show that you should be on a level playing field with them and go and take the game to them.
"It was a really good game and end-to-end. There were lots of chances, lots of different people, random people like Thommo, ending up in the penalty box and having a chance.
"I just remember it being a really good game, Molineux was rammed as well, a sell-out, and as we know, it can get a bit lively at the Molineux sometimes!"
A day that lives in Molineux folklore from February 1995...

'Ned' nods the winner with a delightful diving header!@Coindealcom #GoalOfTheDay

🐺⏪ pic.twitter.com/UylH0nigv2

— Wolves (@Wolves) April 9, 2020
On scoring the winning goal
"I had to watch it again, because I always thought it came from a corner, but it came from an interception. 'Veno' [Mark Venus] intercepted it and he would say he made a wonderful pass into me and I was fortunate enough to miss it, let it go past my body, and we were on the break.
"It was a good ball in from Veno and I did a good turn, 'Old Ralfy' was on the right wing, I pinged it out to him, he slowed down to let me catch him up because he was far quicker than me was Don, and he whizzed a wonderful cross in, and a diving header at the far post.
"I was always told to head it down, don't let it go over the crossbar, so that was in my mind. Head it down to give the keeper a really hard problem trying to save it.
"When I went to run off to celebrate, I had to stop myself because I thought about Don, who'd put the cross in, because I was going left but Don was on the right, so I thought I better go over and congratulate him as well."
Subscribe to the Old Gold Club on Spotify, or any other podcast app, for the latest episodes of My Golden Game.
#OldGoldClub