14th April 2021
The only game of his career where he notched a brace, it was no surprise what Danny Batth classes as his most memorable game in a Wolves shirt.
The former captain joined Mikey Burrows as the latest guest on the Old Gold Club's My Golden Game podcast, as he discussed scoring twice to help his boyhood club beat Cardiff City back in 2017 to move eight points clear of the Championship relegation zone.
Having graduated from the Academy, Batth had a stellar gold and black career as skipper for Wolves, but it was his two headers from a pair of Ben Marshall deliveries which stand out most for him, although the game is arguably remembered more for a stunning late Helder Costa finish which sealed the points.
On opening the scoring
"When you go up as a defender, you're thinking, 'Where would I hate the opposition to go if I'm defending?' That's what I've always thought. What do I least like playing against?
"It's usually someone getting over the top of me at the back post or someone running across the front of me at the near post, so I generally just try and go off one of them, anticipate the ball and where it's going to land.
"You've either got that or you haven't and you've got to hope the ball goes your way on the day, and for that goal, Weimann headed the ball back into the area where I could attack it and simply head it in.
"Most of it is your ability of reading where the ball is going to land. You look at the best strikers in the world and they'll not get many wrong because they know where the ball is going to land and then they have the technical ability to finish it off."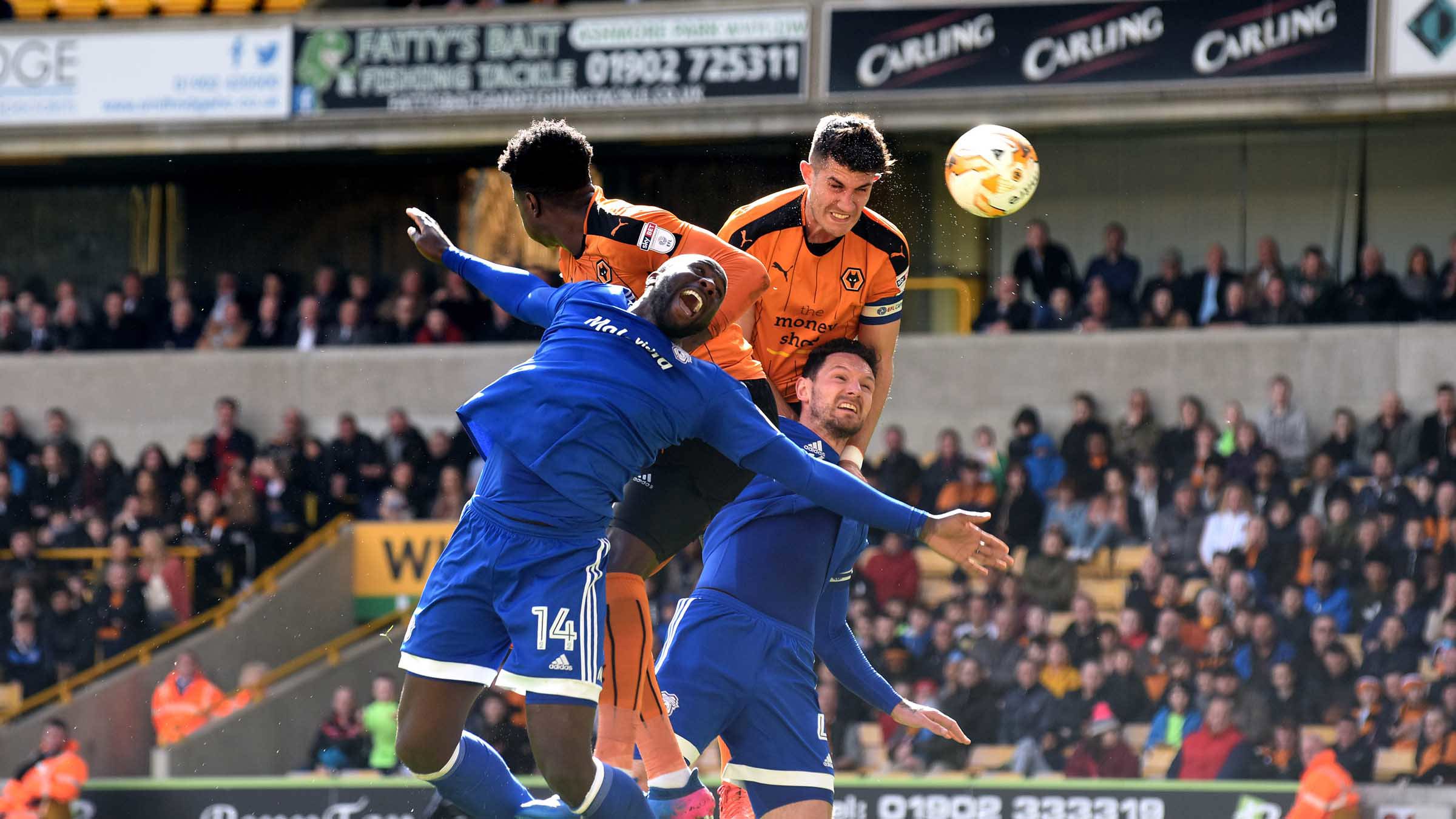 On putting Wolves back in front
"I remember this one as clear as day. It was a centre-back's dream cross to go and attack. It had a bit of height on it, nice flight, kind of got the defender stuck on his heels a little bit, and that gave me the chance to get over the top and head it in.
"'Marshy' had a great delivery, it was brilliant. It's just a shame he's not playing any more, to be honest, because he had so much ability with the ball at his feet.
"From those two goals, you could see how he put the ball on a sixpence and that's the reason why Paul Lambert signed him."
On Marshall's crosses being vital
"He basically puts it on a sixpence twice and I did the rest. He was in good form at the time, but as a team we'd had a bit of a tough run – I think it was seven games without a win – and then we were four unbeaten after the Cardiff game.
"That shows you in that little run of fixtures there, just how up and down the team was at the time, and the importance of that game.
"There was a big rivalry; Wolves/Cardiff, and there was a little brace for the big man at the back and Ben Marshall takes the plaudits with his assists."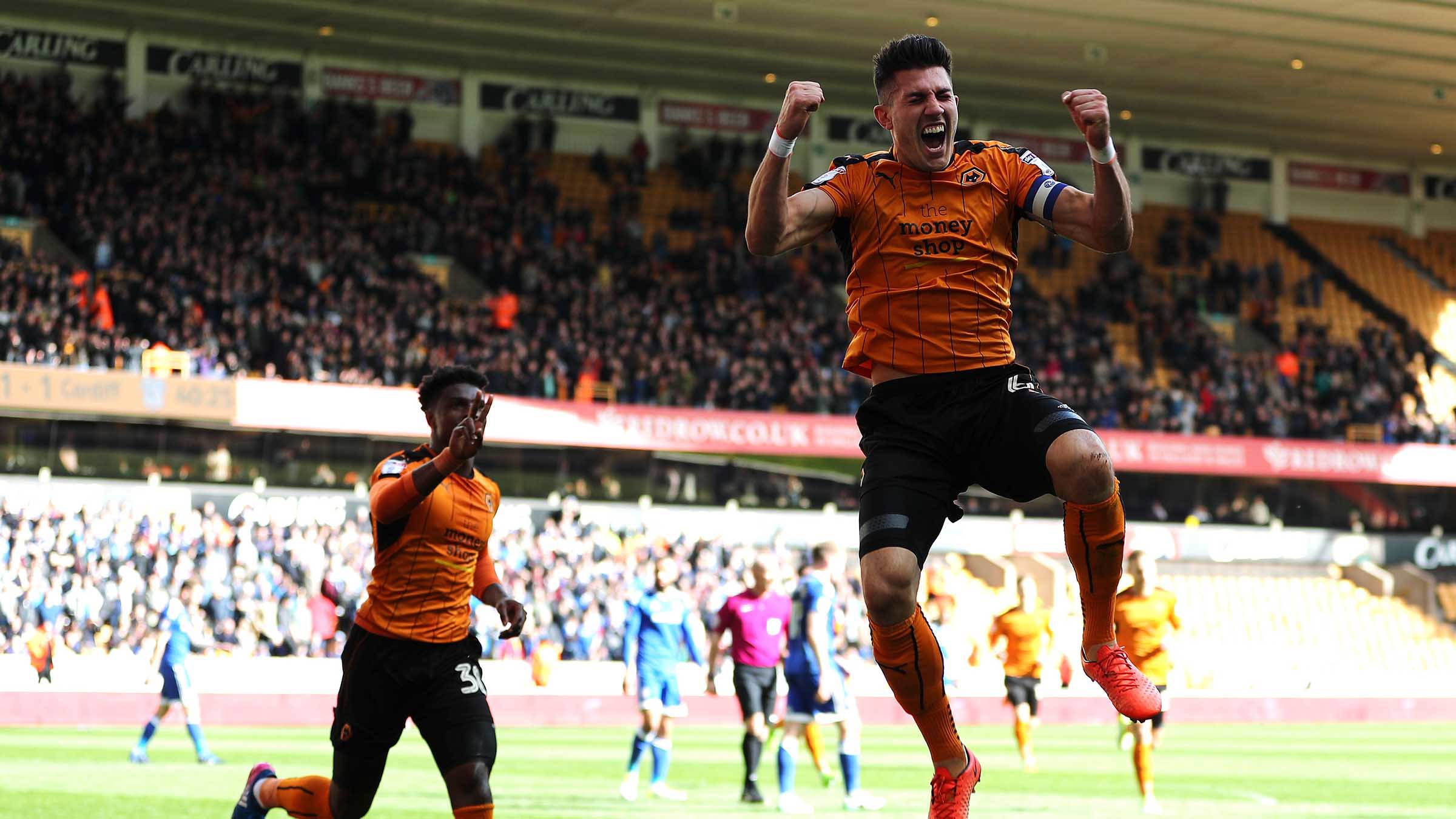 On Costa's wondergoal to make it three
"It was unbelievable, wasn't it? We obviously had seen what he could do already, but that just confirmed it.
"He had crazy ability to get the defender one-v-one. I know Sean Morrison quite well and I think he was the defender who ended up on the floor, and I don't know how he didn't get injured trying to change direction as quickly as Costa.
"But Helder just turned the burners on, twisted them inside and out and then just ended them with a great finish. I think that just showed the ability that he had.
"He was such a threat on the counter-attack, would get the ball and drive us from one end of the pitch to the other and would do some damage. This season was one of the best years of his career."
Subscribe to the Old Gold Club on Spotify, or any other podcast app, for the latest episodes of My Golden Game.
#OldGoldClub