6th April 2021
Captaining Wolves to a famous win at Anfield against Liverpool was described by former old gold full-back Kevin Foley as one of the greatest moments of his career.
The right-back joined Mikey Burrows as the latest guest on the Old Gold Club's My Golden Game podcast, as he discussed Wolves' first win against Liverpool in 27 years back in December 2010.
In the gold and black's first season back in the Premier League under Mick McCarthy, Foley remembers leading a makeshift side out at Anfield, and having been written off before the match, Stephen Ward's second-half goal earned all three points.
On a golden game to remember
"When I mentioned this game, I typed it in to see all the fixtures and I couldn't believe how far down the list it was. I didn't think we'd played against them as many times since as we have done. They were mainly cup, rather than Premier League though.
"They were some players in there that were great and they were still a very good team, so we had to be at our best that night.
"I remember going there and everyone had written us off because we were down quite a few players and had a couple of key injuries. Mick just threw a team together. But we worked on a lot of things regarding how he wanted us to play, and if we'd just rocked up there without that, I don't think we'd have been talking about a 1-0 win.
"Winning at Anfield with your mates when everyone else has written you off is an unbelievable feeling."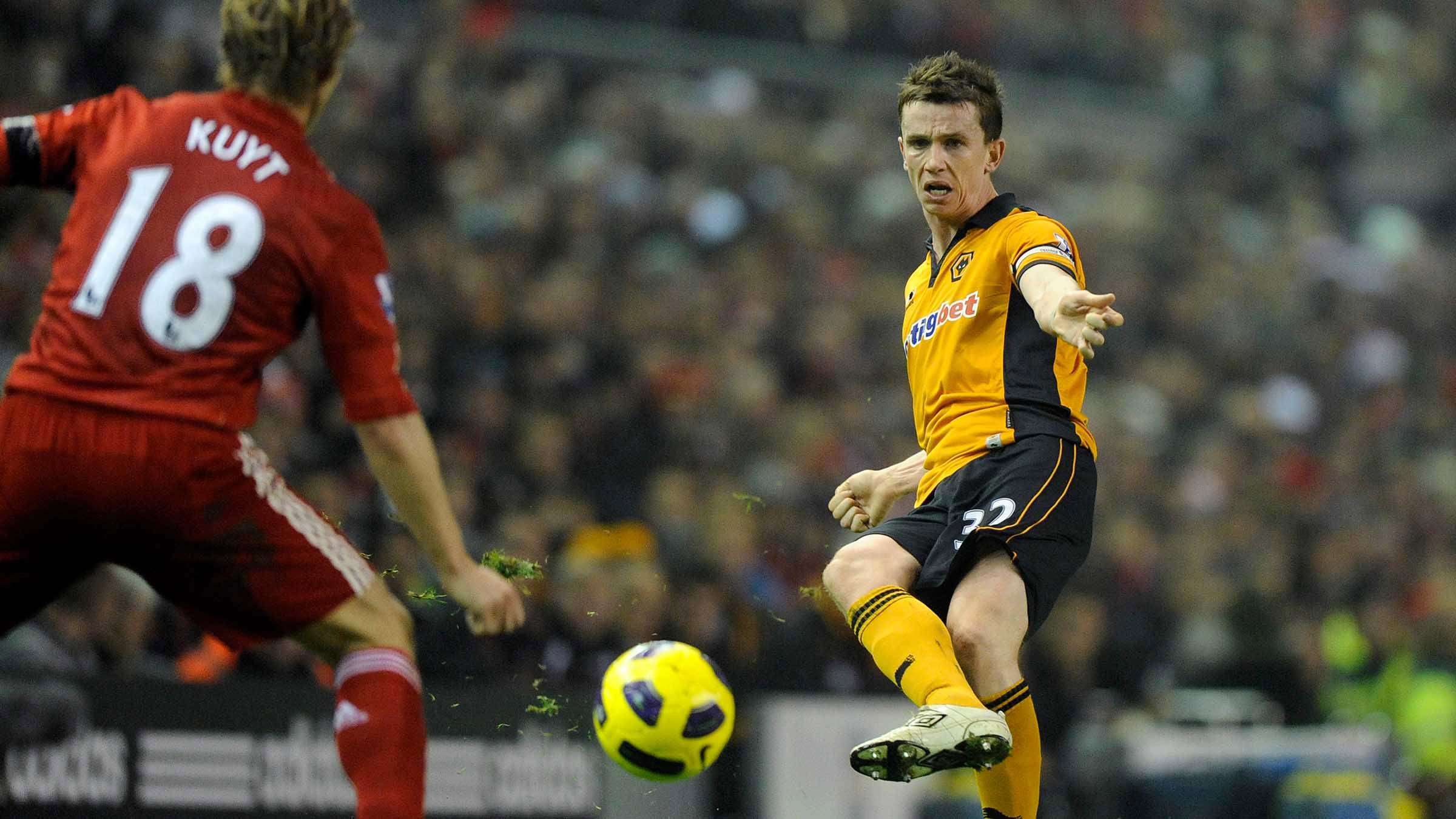 On captaining the side
"It's going to Anfield and winning, it was being the captain that day, it's pretty much down to bare bones, coming together as a team, rolling our sleeves up, and working to the game plan to get a result.
"It was a night game, under the lights and live on TV, and it was such a proud moment for me, probably one of the proudest moments of my career, being the captain at Anfield and winning.
"Karl Henry got injured at Blackpool away and I was given the armband by Mick, and I kept the armband for the next seven or eight games, and that was a really proud era of my career; being the captain of a great team like Wolves."
On helping set up Ward's winning goal
"It sums up Wardy really. On minute he's a striker, then he's a winger, then he gets converted into this left-back and he has a great few seasons, then all of a sudden, he's playing back up front again – but that was Wardy, he could play anywhere. If you told him to do a job, he'd got and do it.
"It was a goal that was fully deserved. I was delighted to just win the ball against Gerrard, try to keep it alive and keep it in there.
"Sylv [Ebanks-Blake] slipped the ball through for him, and it really should have been cut out. There was a bit of a mix-up between the Liverpool centre-backs and it goes between them. At one point it looked like Reina was going to come out and get it, but Wardy being Wardy never gave up, stuck his left size nine boot out and slipped it under Reina."
A fitting #OTD ahead of this afternoon's game.

Stephen Ward was the Wolves hero at Anfield nine years ago today.

🗓🐺 pic.twitter.com/yxeGbLcxLN

— Wolves (@Wolves) December 29, 2019
On celebrating the winner
"Honestly, I didn't think it was in until it was over the line. You're thinking, 'Come on, come on, please.' You're just waiting for a defender to get back and clear it, but then when it went in, we were all loving it. I just remember thinking, 'This is great'."
"We all go wild and then we're probably expecting the onslaught. But the atmosphere that day was incredible. I remember the Wolves fans sang their hearts out. They probably went there not expecting a lot, but we were able to get the result and it was great.
"There's nothing better in football than winning away from home and being able to go and celebrate with your fans."
#OldGoldClub