25th February 2021
Monday 18th June 2018 was the day when many people realised Championship-winners Wolves were not going to be like any other newly-promoted team.
That day was when Portugal's number one and a truly world class goalkeeper who had helped his team to lift the Euro 2016 title just two years previously in Rui Patricio put pen to paper on a four-year deal at Molineux.
Two-and-a-half years later and Patricio has made 100 Premier League appearances for the club, the latest of which was one of his best in a Wolves shirt as he made save after save after save to earn his team a 1-0 win against Leeds United.
Helping Wolves to a clean sheet, Patricio made seven saves. The last Wolves goalkeeper to make that many saves in a Premier League match while shutting out the opposition was Marcus Hahnemann against Everton all the way back in March 2010.
After the game, Wolves head coach Nuno Espirito Santo, a former goalkeeper himself, was asked about his number one – well, number 11, but we'll come on to that later – and, as usual, when posed a question about Patricio, Nuno answered: "Rui did his job."
That is all the praise Nuno ever gives publicly to his fellow countryman, but he will know that Patricio did more than that, and has done more than that, since he became a Wolves player back in 2018.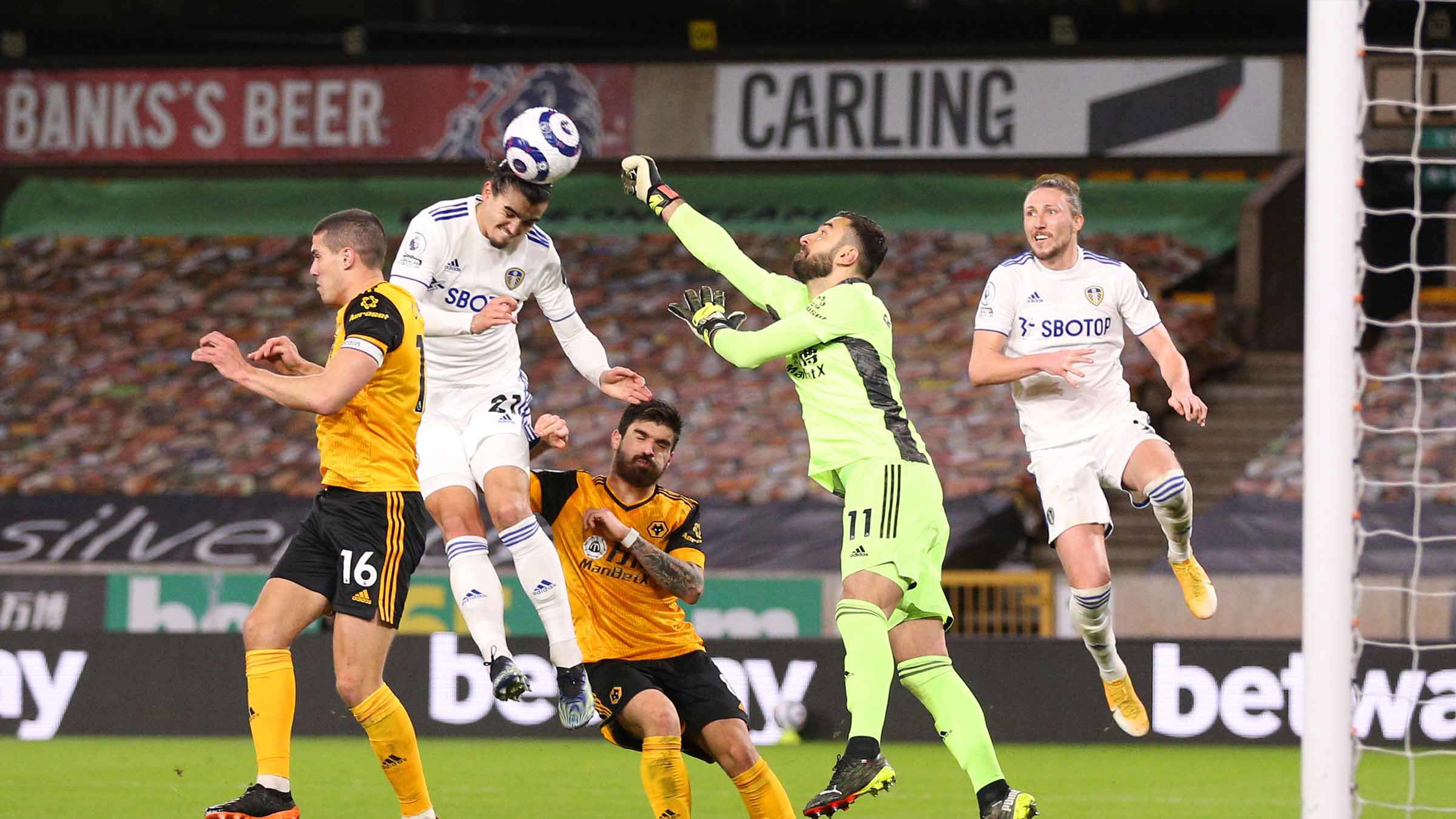 As a newly-promoted team to the Premier League at the start of the 2018/19 season, Wolves had already surprised many with the signing of some of the best up and coming talent the previous year.
Under Nuno, the club was able to bring top quality players the head coach had previously worked with at Porto, such as Ruben Neves, Diogo Jota and Willy Boly, to the West Midlands, but when they arrived at Molineux, they weren't household names – unlike Patricio.
With 462 appearances for Sporting CP to his name, including 26 times in the Champions League, where he won four Portuguese domestic cup titles, two Sporting player of the year awards, twice-named Primeira Liga Goalkeeper of the Year, and nominated for the 2016 Ballon d'Or, as well as having been awarded the Portuguese equivalent to an MBE, he was already a legend.
Former Wolves keeper Matt Murray told wolves.co.uk: "We all knew the name before he joined, but once I knew he was signing, I remember watching him closely in the 2018 World Cup for Portugal and I thought, 'Wow, what a bargain'.
"I knew the transfer was going to go to tribunal and I was actually hoping he would not perform as well as he did, because with each game that he played and each brilliant save that he made, he was adding an extra million onto his fee!
"Although he plays quite differently to other goalkeepers as he's sat deeper in his goal, he's very quick across his line to make the saves. An improvement I've seen from the first season through to now is how he deals with the higher balls coming in, as they're not something he would've had to deal with as much on the continent.
"Even before he came in, you could see how calm he was, he makes big saves, and he doesn't get involved in things that he doesn't need to. John Ruddy had been outstanding in the Championship season to win Golden Glove, so he had big boots to fill."
Despite coming in to replace Ruddy – who had performed admirably in Wolves' Championship-winning campaign – as the club's first-choice stopper, Patricio immediately endeared himself to his new team's supporters.
He opted to wear the number 11 shirt as opposed to the more traditional number one, in honour of Carl Ikeme who had only recently taken the decision to retire following treatment for acute leukaemia.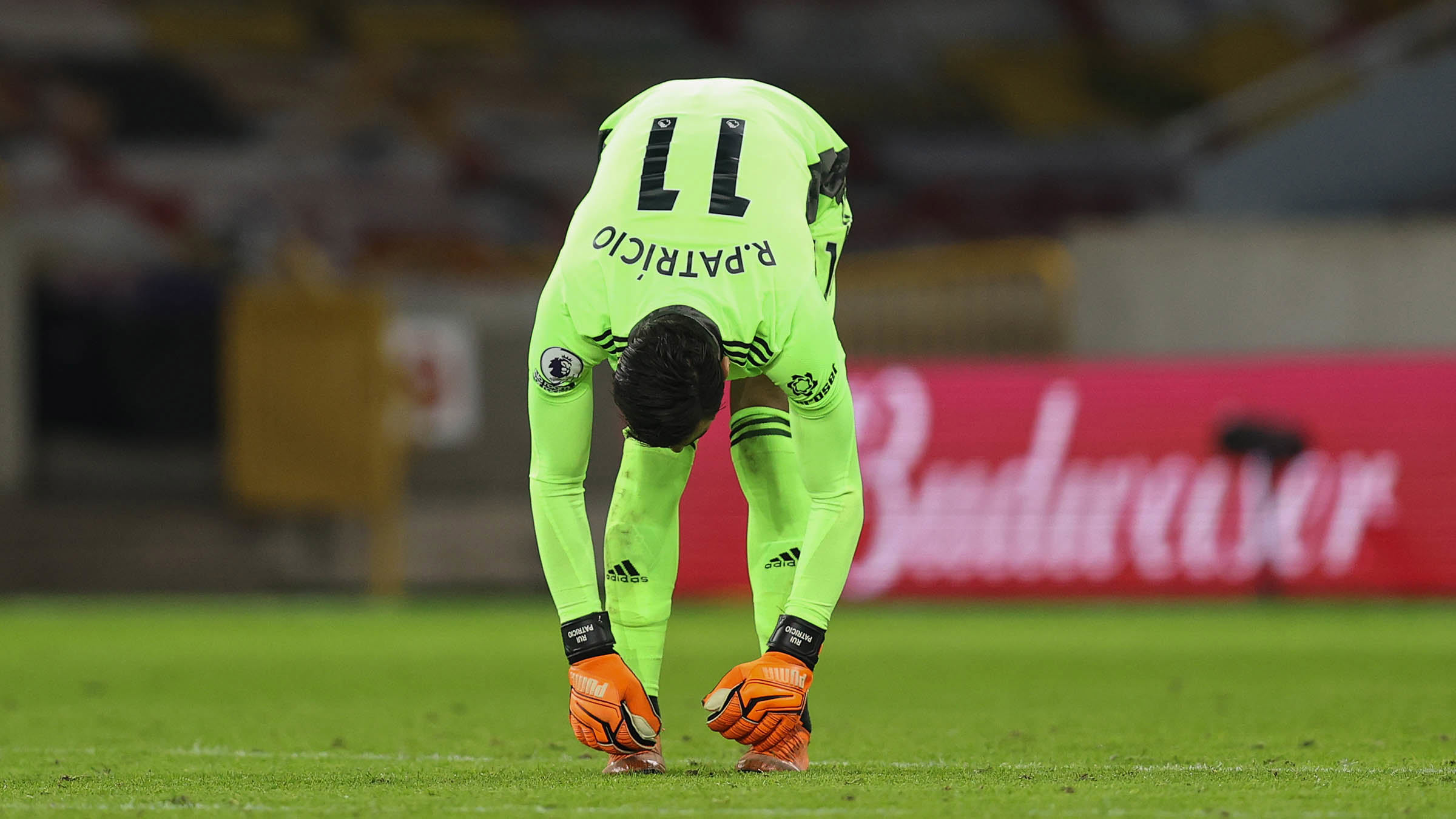 "The way he took the number 11 in recognition of Carl was classic and showed the type of top guy he is," Murray added.
"You know the Portuguese lads respect him and his achievements massively because of what he's done during his career and I've been really impressed with him from the minute he walked through the door."
Although his prowess as a top-class goalkeeper was already well-known, some did wonder how the then 30-year-old, who barely spoke a word of English, would adapt to life outside of his native home, having spent his entire career with Sporting.
Little did they need to worry, as Patricio quickly establishing himself among the best shot stoppers in the English top-flight, helping Wolves to keep nine clean sheets – a club record in the Premier League era – on their way to a seventh-placed finish and a place in the subsequent season's Europa League.
"He's been fantastic since he's come in," Ikeme said of Patricio. "He's quietly gone about his business as well, made some big saves in big moments when he's been called upon and he's getting better.
"He was a great signing, although I obviously knew how disappointing it would feel for John after he got us up, but Rui's been brilliant."
Showing consistent performances throughout his first two seasons at Wolves, it was during that 2019/20 season where Patricio put in some of the most eye-catching performances which will live long in the memory.
As Patricio and his back three of Boly (or Leander Dendoncker when the defender was out injured), Conor Coady, and Romain Saiss becoming more of a solid unit, Patricio's clean sheet record in the Premier League also improved in his second season in England.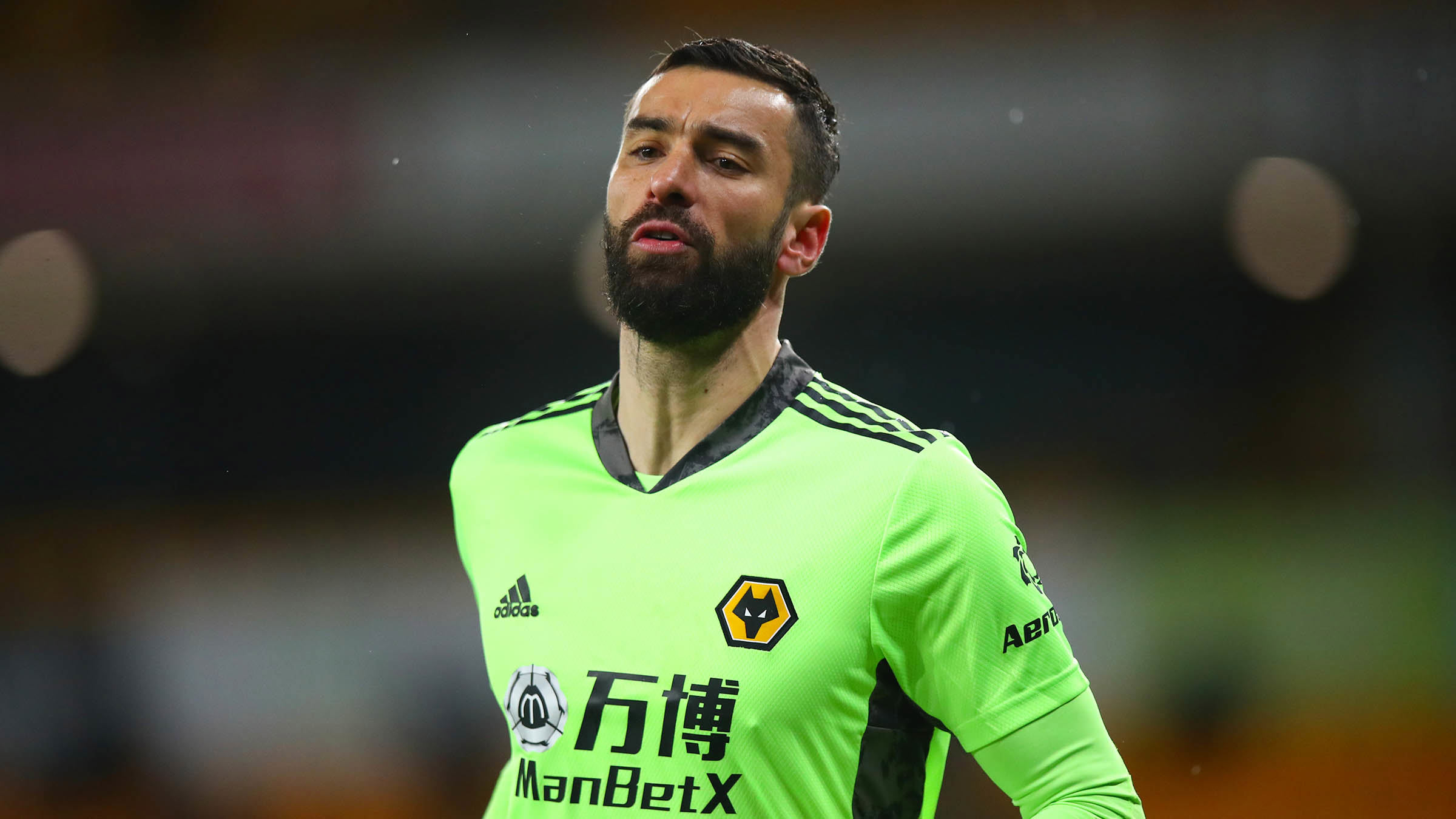 With one of the best defensive records in the league, Patricio kept 13 Premier League clean sheets and only conceded 40 goals, compared to 46 the year before.
But it was in Europe where Patricio's experience came to the fore. Having reached the last 16 of the Europa League, Wolves faced Olympiacos at Molineux in the ground's only European match during Covid times.
Patricio put in a stunning display to make crucial saves to earn the old gold their first appearance in a European quarter-final since 1972.
Murray said: "He's kept a lot of clean sheets and I remember games in the Europa League run where he was outstanding.
"During the Olympicos tie, he made some big saves which is the sign of a top keeper, when you don't have a lot to do, but can still make the big saves when called upon."
Although that campaign was to finish at that stage, Patricio continued his form into the start of the 2020/21 season, making what could have been a crucial penalty save against Leicester City back in November.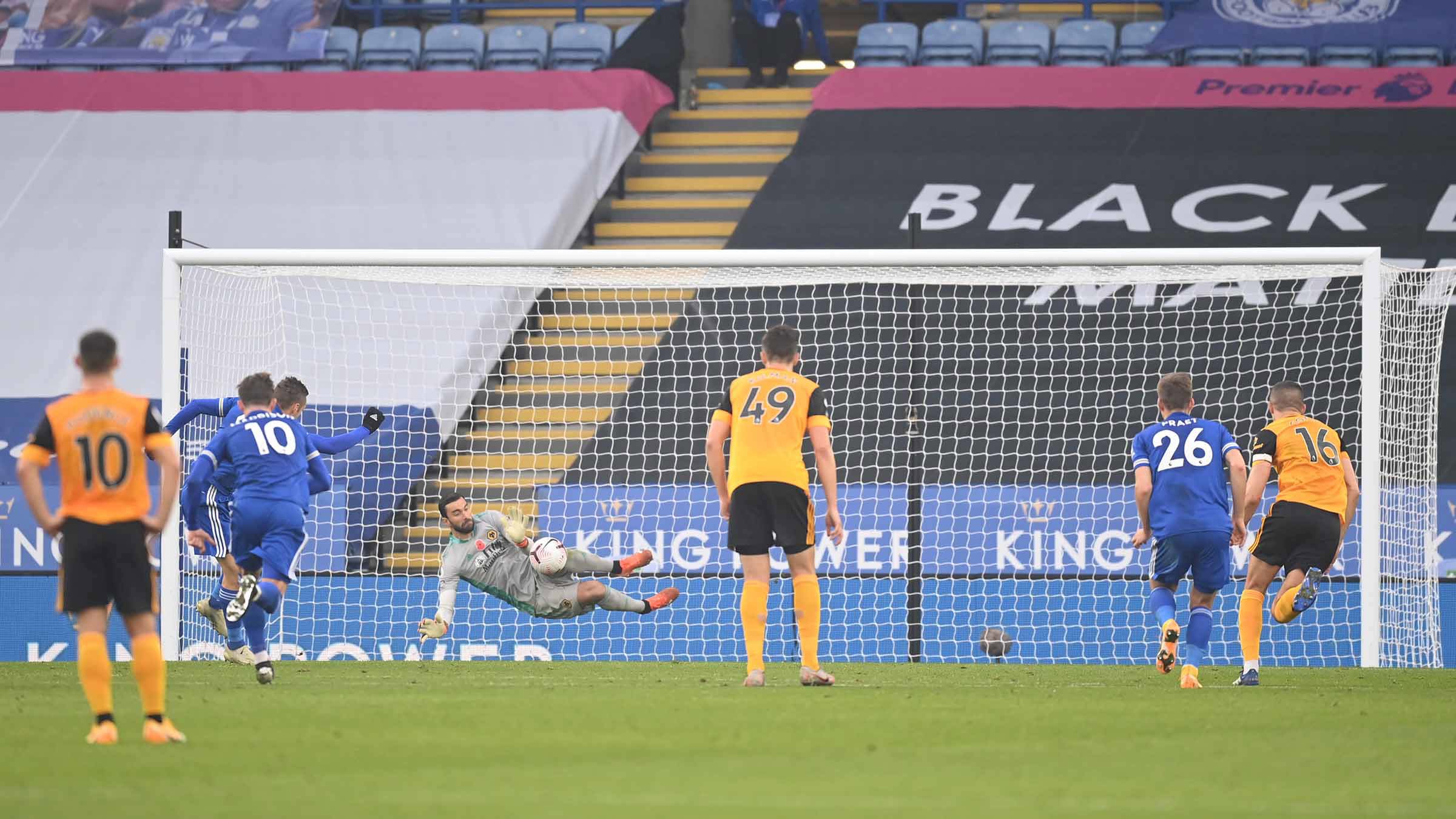 Speaking following that game as part of the punditry panel on Wolves' Matchday Live Extra, Ikeme spoke in glowing terms about his fellow shot-stopper, adding: "He showed his quality with an outstanding save to deny Jamie Vardy's penalty.
"That save could've been massive in the context of that game – at 2-0 with the performance from the rest of the ream, we could've been out of it, because there was nothing in the first-half performance.
"He brings a wealth of experience and a sense of calmness to the back three, or back four as it has been at times this season, and it's become seamless.
"We speak about him because of the circumstances and because he's a top keeper, but it's been a seamless transition of him coming into the squad, and there's never been a moment when we've been calling for him to be dropped."
But that was to change at the start of December. Wolves' form took the biggest dip since the goalkeeper made his move to the British Isles.
Wolves' defence with Patricio behind them went through a stage of conceding goal after goal; four against Liverpool, two against Burnley, three against Brighton, two against Everton and three against West Bromwich Albion.
For the first time in his gold and black career, the Portuguese was under fire and supporters were suggesting that the goalkeeper should be switched out for deputy Ruddy.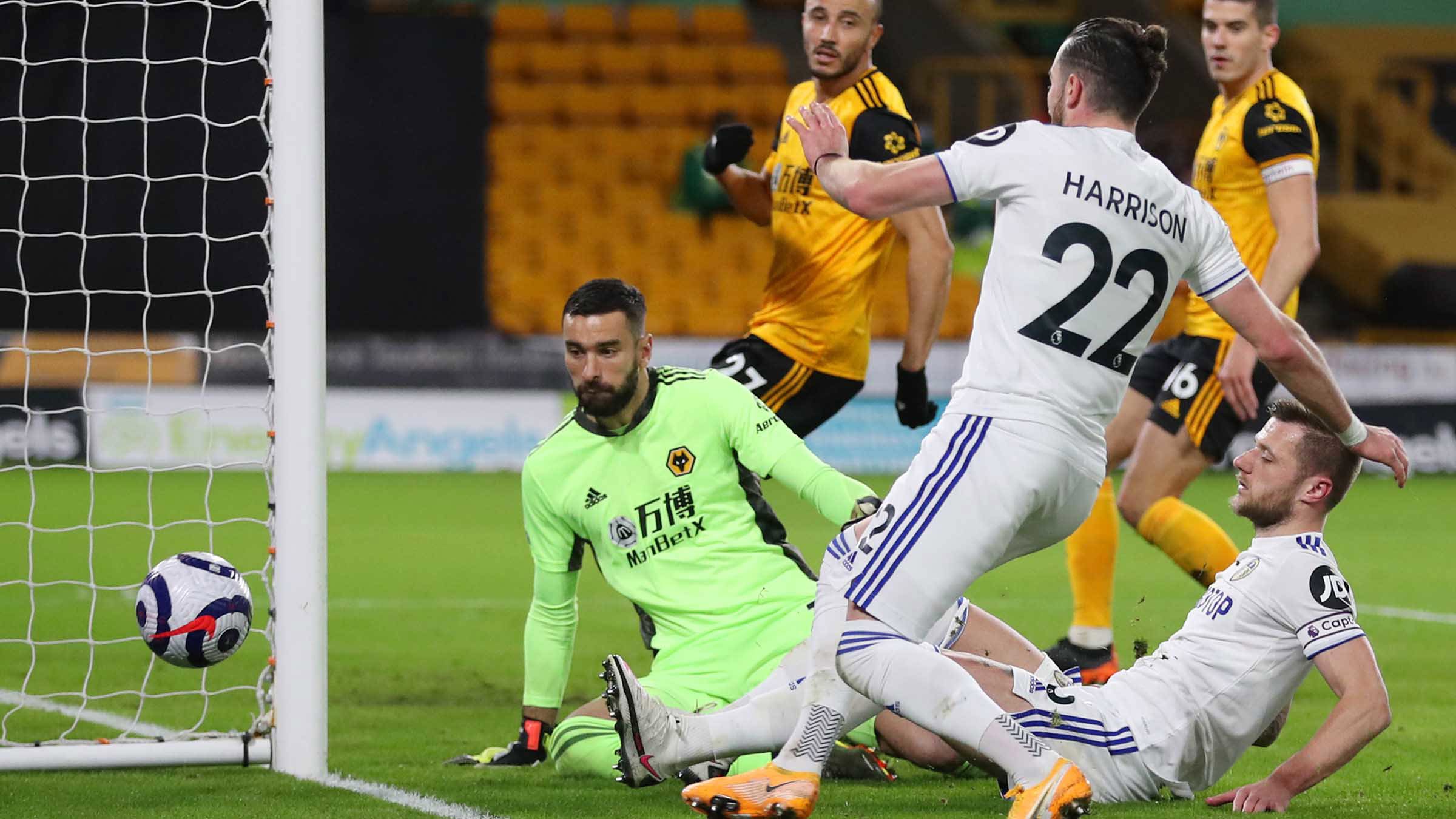 "He's a keeper who doesn't have any massive flaws in his game," Joe Edwards, Wolves reporter for the Express and Star, told wolves.co.uk.
"But he's had a few uncharacteristic errors this season which has put him under the spotlight, and rightly so I think, because of him being a keeper of his quality, his history, his calibre and experience, when he does make a mistake, it does take you by surprise.
"During the bad run they went on without clean sheets, you did look at him and wonder if there was more he could have been doing and wonder why those kind of uncharacteristic mistakes might be happening because he's got the experience, the physical traits and the mental knowhow."
However, with the visit to Stamford Bridge to take on Chelsea in late January, Patricio put in one of his most impressive performances of the season to keep out a Blues side who were in top goalscoring guise and aiming for the summit of the table.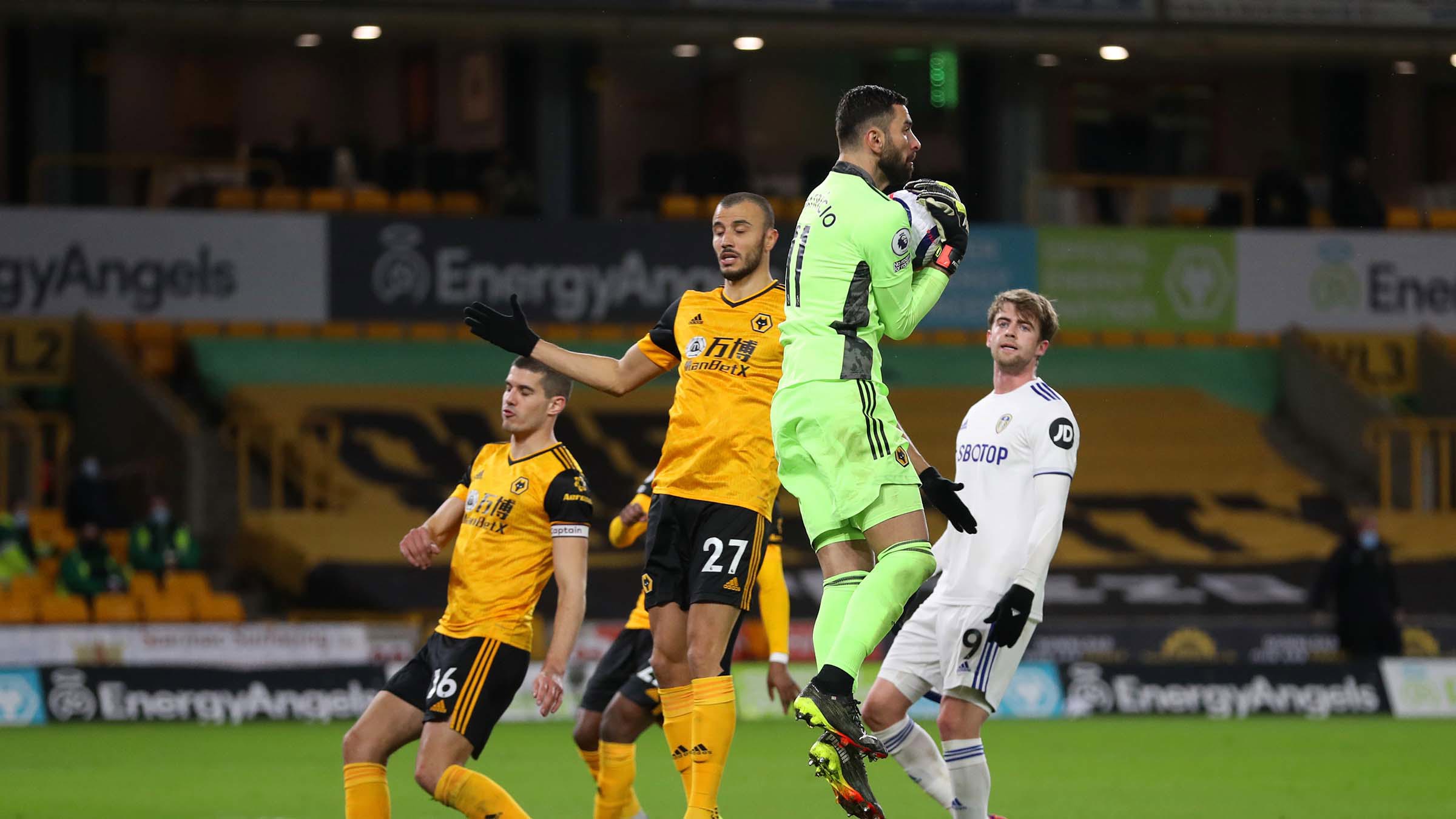 Although the side were able to stop Chelsea, Patricio identified that he still had much to improve on.
"In these difficult times, you get a lot of frustration," he admitted, following the draw at Stamford Bridge. "It's important to analyse how you feel and how you are enjoying every game and try not to let this stop you from reaching your goals.
"We have to adapt a correct attitude towards the games so we can understand how to improve our performance. That does not only relate to football, but also our own personal lives. We always aim to grow and we want to be better as people."
Since Patricio made these comment, Wolves and their experienced stopper have looked like they were getting back on track. Three wins and a draw in his last four Premier League matches, the now 33-year-old celebrated his birthday with a stunning performance against Southampton.
Having been swapped for Ruddy in the FA Cup match between the sides three days earlier, Patricio came back in for the league fixture, and showed the ability that he has, expertly keeping out everything Saints could throw at the Wolves goal as they searched for a result.
"At Southampton, that was him at his best," Edwards said. "He responded at the pressured moments when the big game experience he's got from winning the Euros with Portugal and having made 100 and something international caps, that's where that comes in and he becomes a difference maker.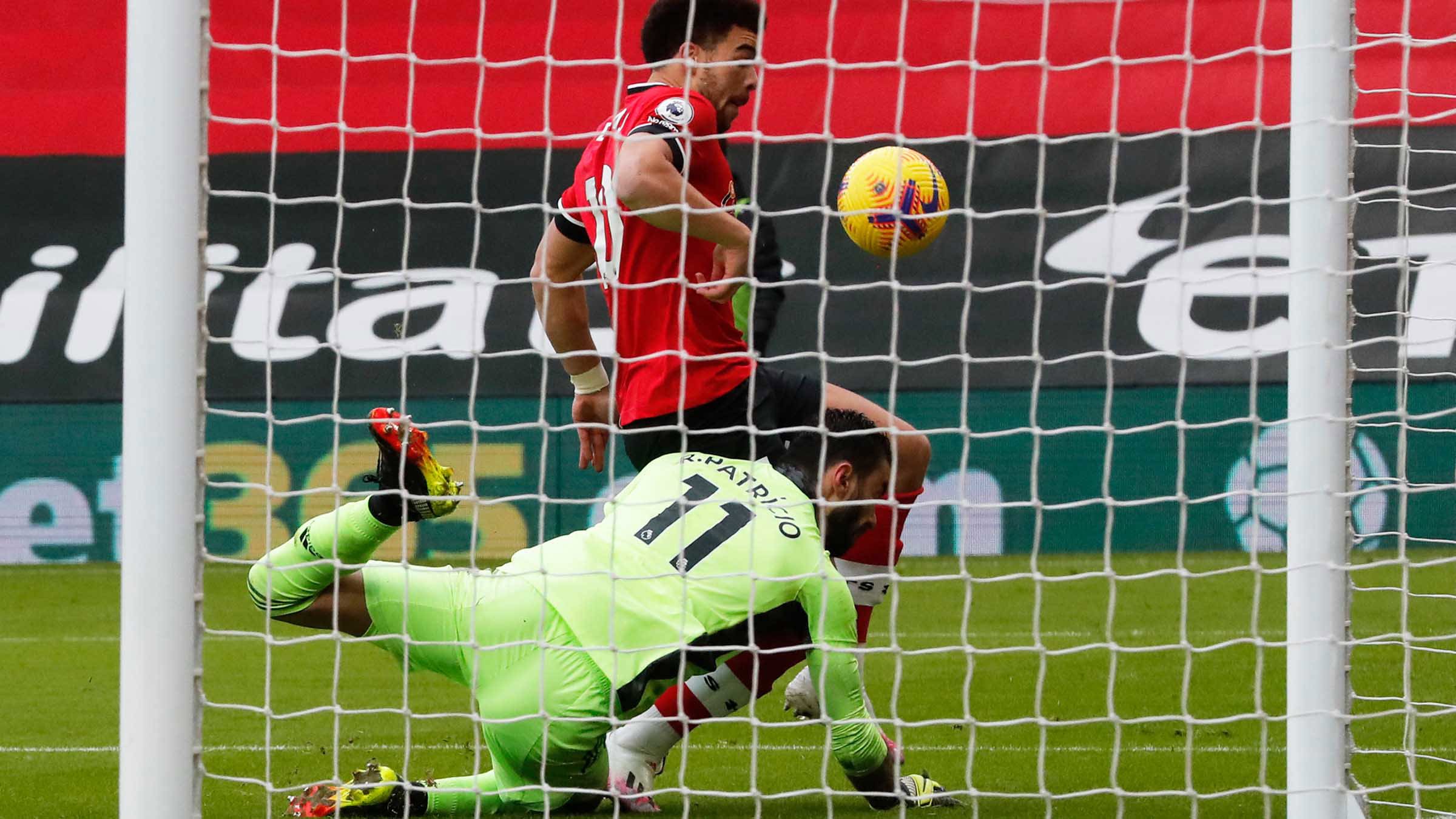 "Although you might have thought he could've done more in recent months, you then have games like he did against Southampton when he was absolutely instrumental in the team coming away with a win.
"That save from Redmond in the first-half was a really good save, he showed really quick reactions to get across and tip it round the post. Then the double save from Ward-Prowse and Adams towards the end, that was really key and important to the game.
"That game was more of a true reflection of his ability and a good reminder of how good he can be."
If you thought his 99th Premier League game for Wolves was good, then Patricio made his 100th arguably his greatest yet.
Stepping out at Molineux against Leeds United last Friday evening, Wolves began the game on the front foot and it was Patricio's opposite number Illan Meslier who was called into action to first deny Nelson Semedo and then his fingertips stopped Pedro Neto from opening the scoring.
But Leeds grew into the contest and Patricio was forced into several top-class stops; tipping the ball onto his post from a tight angle by Mateusz Klich, before steadying himself to deny Pascal Struijk.
Patricio was saving everything in sight throughout the second-half, as Liam Cooper twice stung the Portuguese's palms as Leeds threw crosses into the Wolves box to search for an equaliser, before the keeper denied countryman Helder Costa with his legs after the former Wolves man had broke through the defence.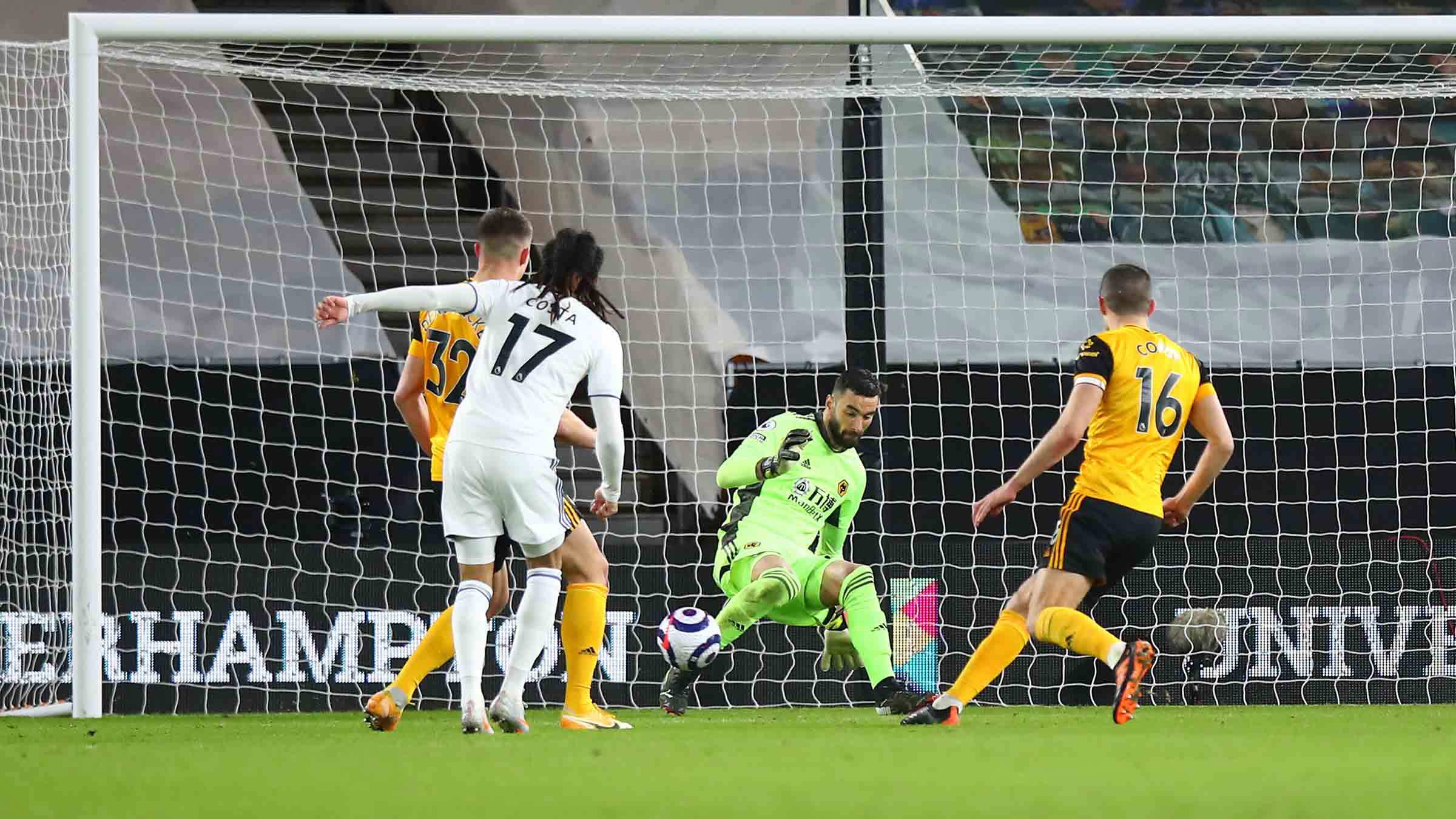 His performance once again earned plaudits from journalists and former players alike, with Edwards praising Patricio's dominance in his box – something that seemed to be missing from his arsenal in the early stages of his Wolves career.
"What has really impressed me in recent weeks has been how he's coming out and claiming crosses. That's something he's really improved certain from when he first came to the club. He had slight flaws in his distribution and his ability to deal with high balls, and the physical aspect, but he seems to have sorted that out completely.
"He's perhaps not the best in the league at any one thing, but he's not got any weaknesses either, he's an eight out of ten in all areas."
On the latest Matchday Live Extra, former Wolves defender Andy Thompson and forward Chris Iwelumo were both singing Patricio's praises, with Iwelumo saying: "Patricio was fantastic and made a couple of brilliant saves, but that's what he's there to do. He'll say to us that it's his job. 
"Cooper could have had a couple, but they were straight at him, but at the end, he pulled off some fantastic saves. We had a bit of luck, but our goalkeeper has definitely won us the points."
Having come through a period where questions might have been asked of him for the first time in his Wolves career, Patricio not only answered those doubts but showed the future look very bright between the sticks for the old gold.
With 100 Premier League appearances under his belt, who knows how many more the most capped goalkeeper in the Portugal national team's history will rack up for the old gold, but if Ikeme has anything to do with it, those appearances won't be stopping any time soon.
"After making 100 appearances, I'm sure he's got at least another 100 in him and you can see him in a Wolves shirt for years to come."
Long Reads