4th February 2021
Nothing can describe the feeling of scoring a late winner to help your team win important games, and that's how Neill Collins experienced on Wolves promotion run of 2008/09.
The former Wolves defender joins Mikey Burrows as the latest guest on the Old Gold Club's My Golden Game podcast, as he discusses his late headed goal to help the gold and black to victory in front of thousands of Wolves supporters on the road at Doncaster Rovers.
With Wolves leading the Championship towards the mid-point of the season, Collins' winner secured top place heading into Christmas and the new year, as the side held on to secure Premier League promotion.
On his golden game
"There was a book released at the end of that season where players and staff would talk about memories of different game, and I think during that season, the Nottingham Forest game comes up as a fantastic game, the Derby game when we scored in the last minute is one that comes up, as well as a couple of others.
"But this game gets mentioned by players, despite it not being a particularly great spectacle, but one thing that I'll never forget, as well as scoring the winning goal, which was a big thing for me personally, was being in the changing rooms afterwards, because it was electric.
"The previous weekend, we'd just had our Christmas party, and the game came off the back of that, with everyone in great spirits.
"We went seven or eight points clear at the top of the table, it was Christmas, we were flying high, and it was just one of the best experiences I ever had of coming in the dressing room and everyone being so together after the game.
"Not just scoring the goal, but that environment after the game was what made this game great."
On heading in a late winner
"There were so many backstories to that day. I wasn't meant to be starting the game because Michael Mancienne and 'Stears' [Richard Stearman] were the centre-back partnership, but we got to the stadium and Michael had a migraine.
"Well, I don't know if it was a migraine or he'd seen the pitch and he didn't really fancy it! But I got the call up to play.
"I remember in my previous two games, we'd beaten Sheffield United and we'd beaten Blackpool, but then Mick [McCarthy] reverted back to 'Mance' and Stears because they'd done so well. I felt a bit under pressure because we'd gone on a great run again and had won two or three of the last games, so I didn't want to let the team down.
"At half-time, I remember saying to Michael Kightly, 'If you get a chance, look for me from a set-piece', because I think I've got the beating of the guys that were marking me that day.
"'Kights', as he so often did for me, put it exactly where I wanted it and got the chance to attack the ball. It was a great moment because we had two or three thousand Wolves fans right behind the goal, and when you're a player growing up, that's what you dream of; playing for a big club like Wolves and scoring in front of your fans away from home.
"I remember three or four of them came jumping across the hoardings to celebrate with us, and it's why you play football, for moments like that."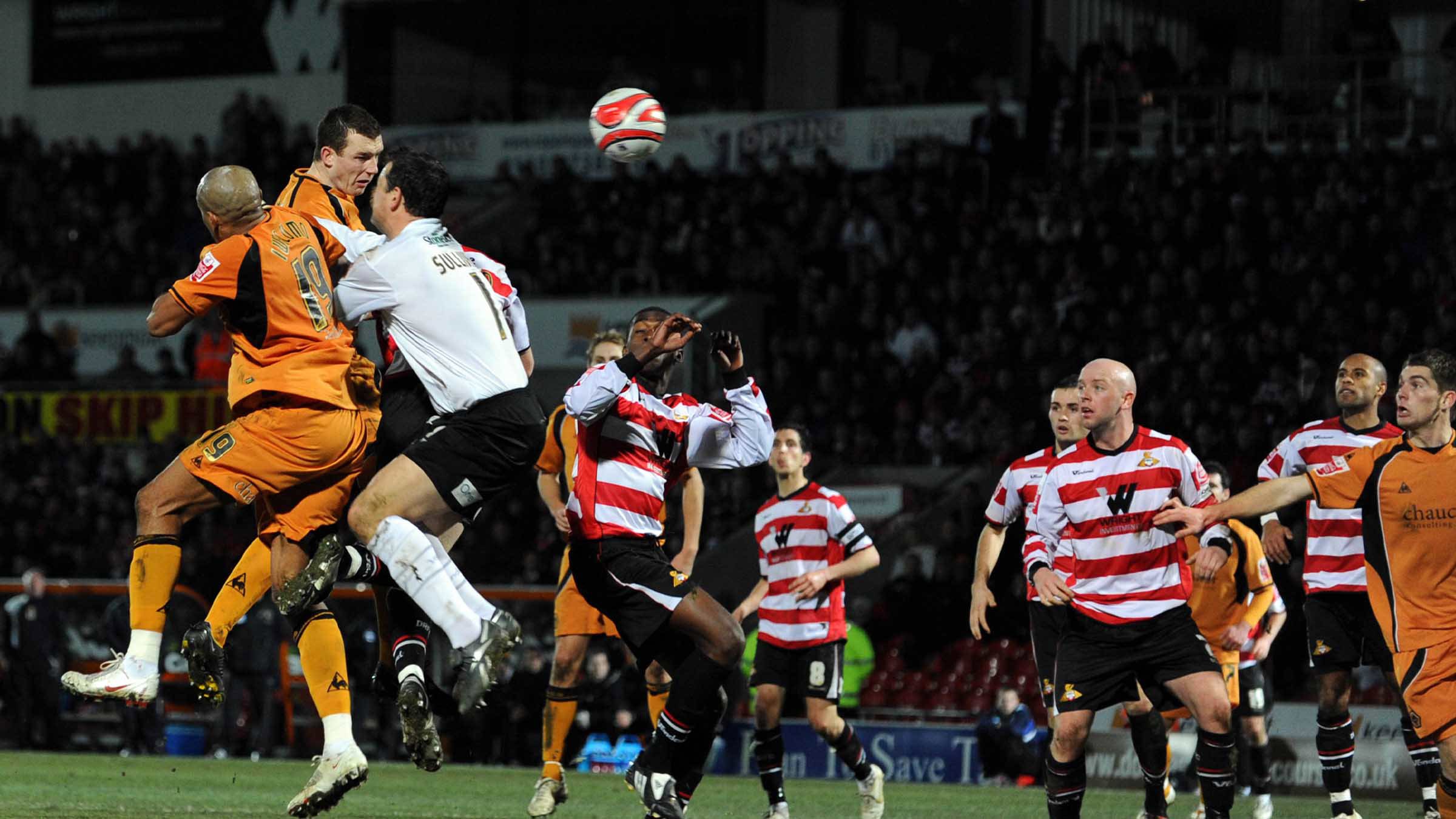 On the feeling of last-minute goals
"The way you feel as a fan in those moments when your team scores a last-minute goal, that elation, you can times that by ten. It's indescribable. They're the moments you dream of.
"Ten goals in just under 100 appearances is not a bad return for a defender, but I think I scored four that year, and I scored in the game following that one, at home to Sheffield United, so I scored in back-to-back games.
"I might have even got three in four games in that period, but when I talk about my favourite games, I was very fortunate to score three last minute winners at Molineux as well; one against Coventry, one against Scunthorpe and one against Cambridge in the FA Cup the previous season.
"These are memories that me and my family always look back on fondly because Molineux is a fantastic stadium and you always dream of scoring last-minute goals.
"As a centre-back, you don't get that chance too often and I was very fortunate to capitalise on the opportunities that I did have, but they were great moments."

#OldGoldClub