19th January 2021
Wolves Museum hosts hundreds of artefacts detailing the fascinating past of the club.
Historian Pat Quirke has taken an in depth look at some of the most stand-out items which can be found in amongst the cabinets of the captivating home of Wolves' long and proud history.
Ahead of Friday's FA Cup fourth round clash with Chorley, this article goes back to one of the first glory days in the history of the club and the 1893 final of the historic cup competition.
Wolves beat Everton 1-0 in the final, as Harry Allen's goal was enough for the old gold to win the tournament for the first time in their illustrious history.
It was the first FA Cup final outside of London – taking place in the Fallowfield area of Manchester, and from that match, Wolves host one of the three Victorian match balls in the museum.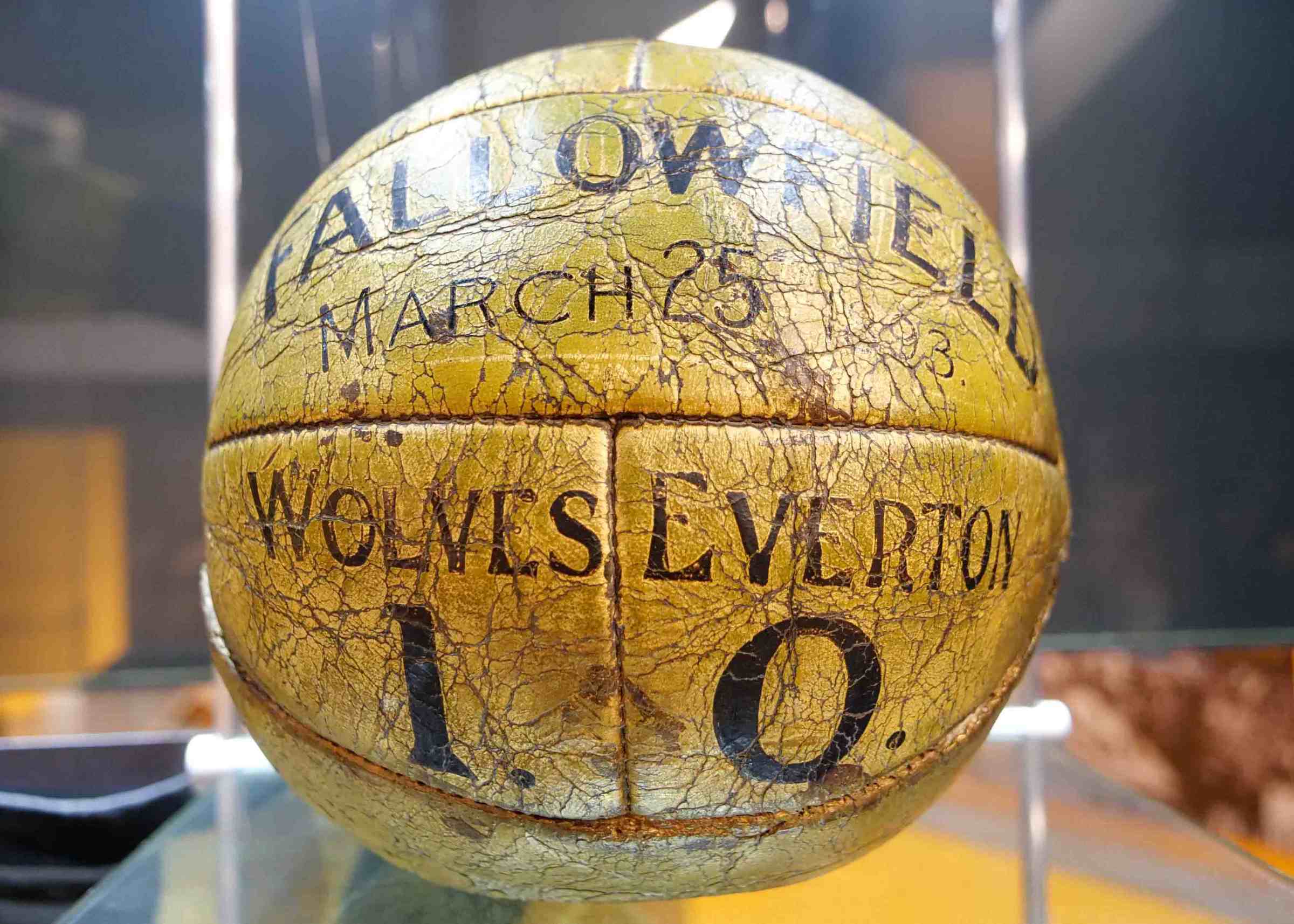 As Pat explains: "There aren't many examples of Victorian footballs still in existence because they perish easily. I think the only reason that this one is still going is because it's caked in gold paint.
"The style of the ball is completely different to what we use today – it looks more like the structure of a basketball.
"The ball was presented to Peter Knowles in the 1960s by the son of Jack Addenbrooke, who was Wolves' first manager and secretary, and it's been with the club ever since.
"In the 1893 final, Wolves beat Everton 1-0, but after Everton won it the year before, they didn't want to hand the cup over because they claimed the Wolves fans had encroached onto the pitch, so they wanted a replay.
"The police had to be called to actually take the trophy off them and hand it over to Wolves."

Inside The Museum