14th January 2021
A derby day goal in gold and black that cemented his place in the England squad and his first and only ever international cap was one that will live long in the memory of Matt Jarvis.
The former Wolves winger is the latest guest on the Old Gold Club's My Golden Game podcast, as he joins Mikey Burrows to discuss his winning goal in the West Midlands derby against Aston Villa back in 2011.
In a poor run of form and sitting inside the relegation zone, the 1-0 victory was one that not only proved pivotal to Wolves' Premier League survival but provided Jarvis with the national team call-up that he well deserved.
On a game of real significance
"This was a game of massive importance to me. It was a huge game in terms of importance to the team, we were in the relegation zone and on the back of three defeats in a row.
"It had been something like 30/31 years since we'd last won at Villa Park, so it was a huge victory for the fans and for the club, but on a personal note, it was huge because I scored the goal and then the next day I get called up for the England squad.
"Mr Capello was on the phone and he told me that he'd been considering me and that I was in his plans, but that goal basically got me in the England squad, so the goal was one of huge significance, but it was also a really good strike, a volley, Friedel didn't even move because it went past him like a bullet and in off the post.
"I look back and think that if I didn't score this goal, I might not have got my cap for England, so it was a huge personal moment for me."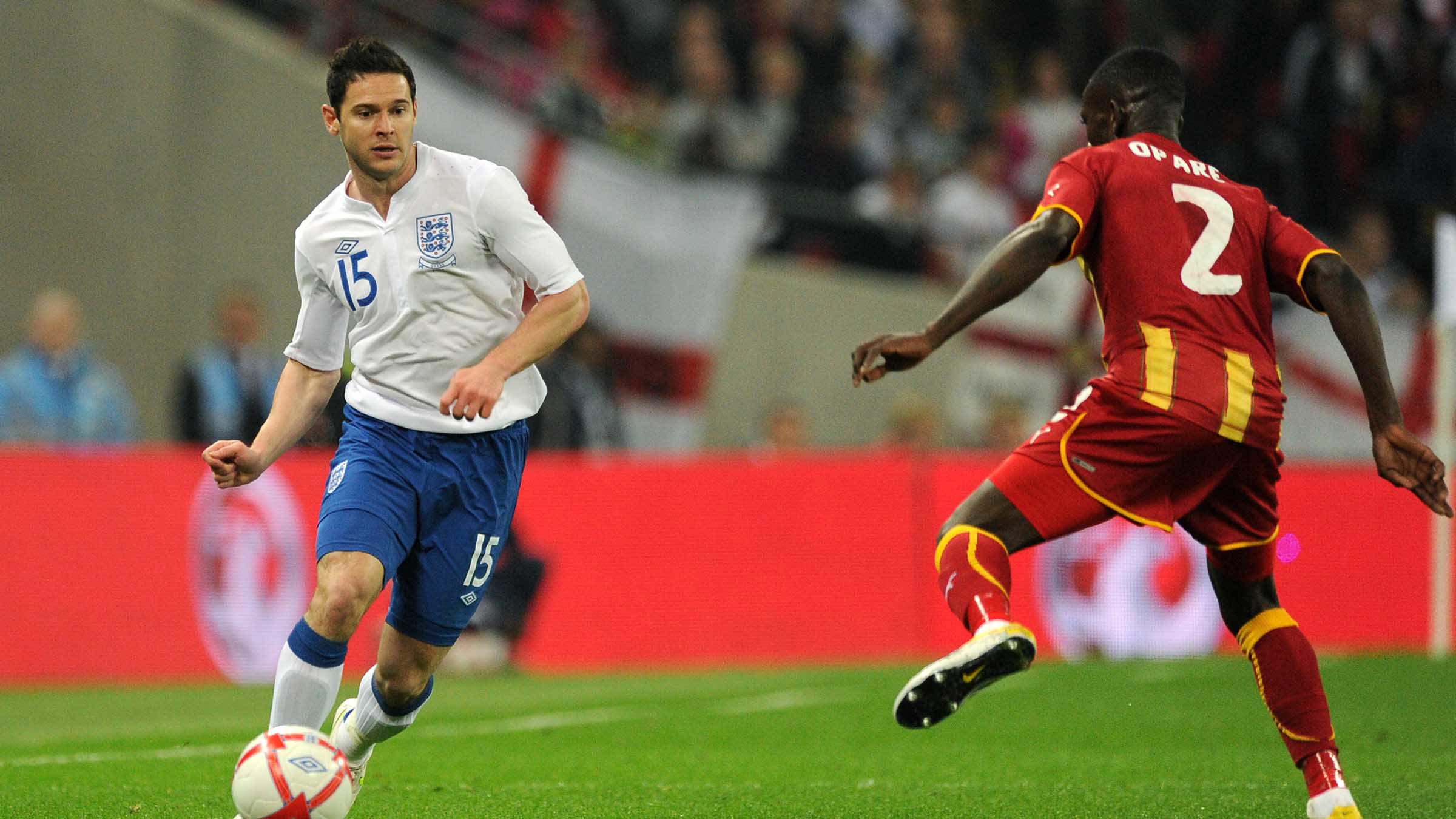 On being in the right place for his winning goal
"Since I went to Wolves, Mick McCarthy drilled into me that on the edge of the box, if the ball comes out, you've got to be there first, you've got to be in the position, you've got to be on your toes, you've got to have that momentum on the front foot to go and be in front of the opposition.
"I remember the ball going up – I'm sure Berra has headed it the wrong way! – seeing it coming, it drops to me perfectly, I'm on the move and managed to anticipate where the ball is landing, and you just don't have any time to think, I've just struck it beautifully and it's gone in off the post, and away you go celebrating. Everything just seemed to go into place perfectly.
"At that particular time, it just fell perfectly to strike it first time. At other times, if the ball had come higher you'd look to bring it down, or if it was lower, you might have a touch, but at that particular moment it just fell perfectly to hit it on the volley. It's just instinct, and you think, 'That's a first-time strike'."
On the feeling of scoring in a derby
"If you saw me now, you would see that I'm smiling because I can feel that excitement and that thrill of what it was like. When you're away, it's not that huge roar, but I think that adds to it because the silence from the home fans is what makes it because you want to silence them.
"You can then hear the Wolves fans going crazy a bit further back, and us as a group, we all run in together and celebrate.
"I didn't have time to think when I struck the ball, and then when the ball hits the back of the net, I'm peeling away to celebrate and it's a fantastic feeling. You wish you could do that every single game because it's something that you can't experience doing another job.
"I'm not going to lie, I was useless at celebrating. I only ever once had one pre-planned and that was when a couple of mates on holiday told me to do this googles-type thing, which I did when I scored against West Ham, that's the only time I've ever done a real celebration, I used to just jump on someone. I probably should've thought of a celebration to do, but it was just one of them that I do all the time, just walk off like it's nothing special!"
On finding the way to survive
"A lot of the teams were always going to have more possession, they were always going to have more chances, but we as a team dug deep and had to break on them. We didn't score loads of goals, but we scored important goals and a lot of them were team goals, so it was nice. It's what we had to do to survive.
"If you look at the names on the Villa teamsheet, they're massive names and they had a really exciting team, but our team was very good too. It was such a good squad and I loved playing in that team, and it was a superb team performance.
"It was only our second away win of the season, which wasn't a particularly good record, so it was such a huge importance to get those three points.
"Against rivals, having not won there for 30-odd years, it just all adds to the occasion. But finding a way to survive is what we did. We put in some incredible performances against the big teams; your Spurses, Man Cities, Man Uniteds, Chelseas, and we picked up results when everyone else thought we wouldn't.
"That's what that team was about; the togetherness, working hard and making sure that as a team we won games and picked up results at vital times."

#OldGoldClub