6th January 2021
When the manager says in his post-match interview that you've had your best game in a match where another player has scored a hat-trick, Rohan Ricketts knows he must have played well in his most memorable Wolves match.
The former Wolves midfielder is the latest guest on the Old Gold Club's My Golden Game podcast, as he joins Mikey Burrows to discuss a 3-1 victory over Queen Park Rangers back in August 2005.
Having initially joined up with his former Tottenham Hotspur head coach Glenn Hoddle in gold and black on loan, Ricketts remembers one of his first games as a permanent Wolves player more than any other for the part he played in securing a win for the team, as well as helping Carl Cort to a trio of goals.
On being at the peak of his career at Wolves
"When I played for Wolves, there was a point when I was in good form under Glenn, but then there was this period, under a coach who I respect highly but he wasn't my sort of coach, in Mick McCarthy.
"I've got a lot respect for Mick because he was a straight shooter. That's one thing that I can say about him, he would never go behind your back and would always tell you straight to your face, so I have a lot of respect for him. But was he my style of coach? No, not for me.
"But there was a period when I was playing under him and I was on fire. I was brough up at Arsenal as a creative centre-midfield player, but because of by size – I'm not the biggest but I'm not diminutive – and style, people would look at me and think he's offensive, but I could do the dirty stuff as well.
"Mick didn't look at me as that kind of player, and he always put me wide on the right, but there was a time when he played me wide on the left and I was on fire, but we lost four away games on the bounce.
"In the fifth game against Birmingham City, he took me out the team and flooded it with defensive players because he didn't want to lose, and I was furious. But I came on and put a cross into Jody Craddock to score a header and we drew the game 1-1. The next game, I wasn't even in the squad and I lost my mind!"
On flourishing under Glenn Hoddle
"First of all, we had a really good footballing team. We had a very good team and a very good coach –Glenn Hoddle is a fantastic coach.
"He got us playing in the way that he wanted to play, but if you look at those players, especially midfield, 'Sparky' [Mark Kennedy], Darren Anderton and myself were very technical. Very different styles, but very technical and creative, and Glenn's style gave us a platform to display that.
"Then we had players at the back, Jackie Mac [McNamara], Nails [Lee Naylor], Joleon [Lescott] and Rob [Edwards], they were all comfortable, and then we had that talent up front.
"As a coach, Glenn Hoddle was well ahead of his time. Now in England you see everyone trying to play out from the back and Glenn was on to this stuff years ago, and I'm grateful that I played under him twice and he admired me as a player.
"Coaches can make and break players, and when you're a coaches style of player, and he gives you that platform to be you, especially as a creative technical player, it means everything and can make the difference, but I just wasn't around Glenn long enough."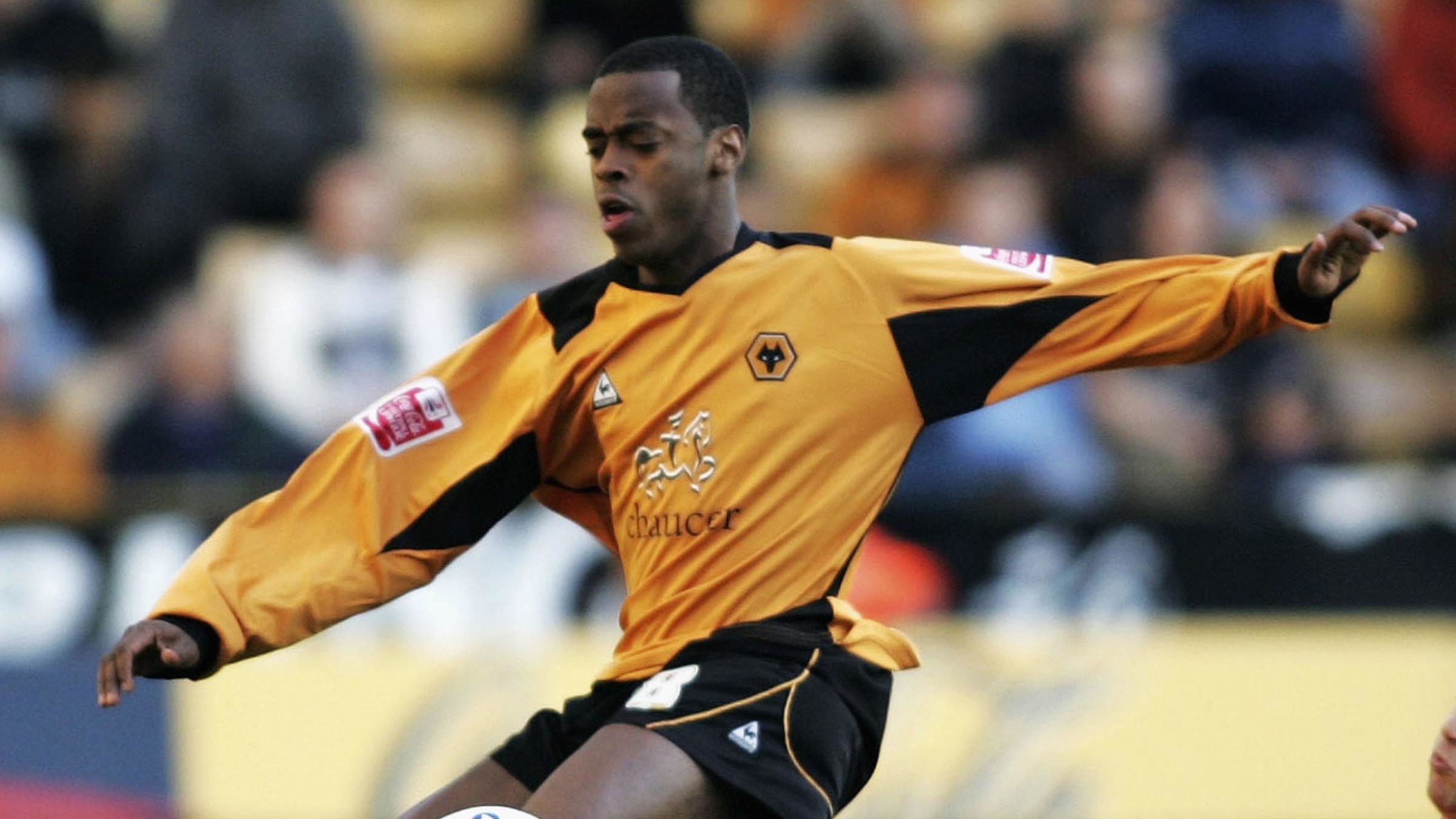 On his golden game
"That season we were favourites to go up, and unfortunately, we didn't, but we were the best team in the league, football-wise. We just didn't convert enough of our chances.
"I remember in that game against QPR, we played some phenomenal stuff, and everything just came together.
"There were other games I had at Wolves which I played really well in, and could have pointed back at some of those that I was in form in – there was one against Colchester where I just destroyed Greg Halford – that I could've picked, but in this game I got two assists, I created a lot of chances, and I was just floating around the pitch having a lot of possession and playing a beautiful game.
"For a player of my style and for me to do my game, I need my team to have a lot of possession. My game doesn't work if we're having to chase a match, and in that game, everything fell into place.
"Collectively, we were phenomenal, and in that game, it all just came together. I just happened to be at the middle of everything that happened to be going well in that game. Shoutout to Carl Cort, because Corty finished some good chances that day."

#OldGoldClub