26th November 2020
Despite his gold and black career lasting just two seasons, Marcus Hahnemann played a key role in helping Wolves to secure their top-flight survival for the first time in 30 years.
The former Wolves goalkeeper is the latest guest on the Old Gold Club's My Golden Game podcast, as he joins Mikey Burrows to discuss his rollercoaster campaigns at Molineux.
Having arrived as back-up to first-choice keeper Wayne Hennessey, Hahnemann remembers his first opportunity to shine coming in a 1-0 win over Tottenham Hotspur in December 2009 before maintaining his place in the side for the rest of the season. But the American explains that a falling out with Mick McCarthy and Terry Conor saw his time at the club cut short.
On moving to the Black Country
"It was a pretty weird time because I'd played all those games for Reading and we'd got promoted and we'd got relegated, and I thought I was still going to stay there.
"We had a house down there, so I never thought I was leaving. But it turns out things change really quickly in football.
"I remember sitting up in our cabin and I get a call from Mick, he says, 'I'm looking for somebody and I've got Carl Ikeme, Wayne Hennessey, and Matt Murray's injured, but I need someone who can come in with some experience and if things don't go so well I can put you in.' He says, 'Are you ready to do that?', and I'm like, 'Yeah'.
"Thinking back, all the games at Reading and Wolves, we were such fierce competitors and had really good games, there was usually pretty good banter in the games, but I always had really good experiences of most of the people there, so it was almost a no-brainer decision to go and do that.
"Wayne was a talented goalkeeper, but young. Sometimes when the team's not doing well and things might be falling off the rails, it might not have anything to do with Wayne, I found myself in the team after 13 games or so."
On being brought into the side
"When things aren't going well, no matter what that change is, sometimes you have to do something.
"Wayne was a very good goalkeeper, he didn't lack anything, and making the change is just what makes the thing go sometimes.
"At a time when you think you're only going to be there as a back-up and then end up playing the rest of the season, and being able to see the whole season out, and part of the next season, is pretty remarkable."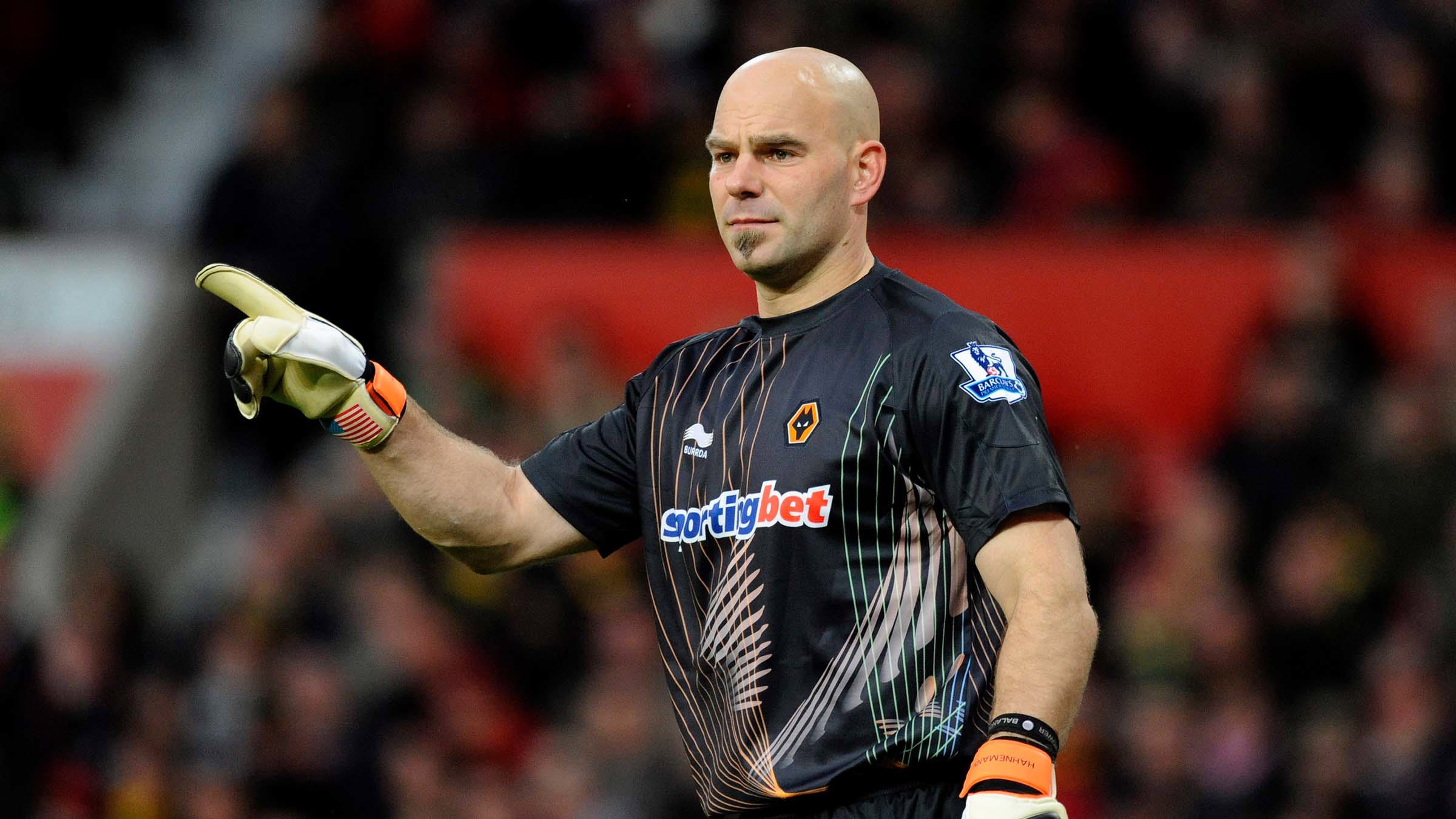 On victory at White Hart Lane
"By winning that game, you end up with a belief and if you have that belief then it's pretty incredible. You just keep going.
"You think about all the teams you've had success on, you don't think that you're ever not going to be able to do it, you just figure out a way to do it.
"We weren't the best team, and it wasn't because we had better players than everybody else, it's because we worked better together as a team.
"As a goalkeeper, you can never win a game – unless you go up in the last minute and you score a header or a penalty – you can only lose a game. When you think about your attitude and the way you approach things, I didn't really enjoy the winning – winning meant nothing to me, I just didn't want to lose."
On falling out of McCarthy's plans
"I stopped seeing eye-to-eye with Terry and Mick. They wanted to play out from the back and I don't remember the defenders really wanting to do that. When you roll the ball out to your defenders and you're saving a one-on-one ten seconds later, I don't want to do that anymore.
"I was not a happy person because I don't want to lose, and if you're giving me instructions that's going to make me lose, for sure, then I don't want to do it.
"My last game was against Stoke in the cup. George Elokobi was a big buddy of mine and he was blamed for us losing that game because he ended up making a tackle on the end line – he got the ball completely and never touched the guy – but they got a free-kick and [Robert] Huth scored a header.
"Terry was talking to Elokobi and I was like, 'Terry, it wasn't even a foul, he got the ball fairly' and he just told me, 'I'm not talking to you, when I want your opinion, I'll give it to you.' Well, imagine how well that went.
"The next thing I know, I'm in the shower, naked, I've got soap all over me, and Matt Murray – in a suit – is trying to hold me back because Terry's still having a go at me and I'm going to kill him. Matt guarded me and wouldn't let me go for about 20 minutes while I cooled off."

#OldGoldClub