17th November 2020
Legendary Wolves striker Steve Bull was synonymous with scoring goals in gold and black – 306 of them in fact – while netting hat-tricks were also a skill of the great marksman.
However, the majority of those trios came in the league and it was 33 years ago this week when Bully scored his one and only hat-trick in the FA Cup, with that coming in a 5-1 first-round victory over Cheltenham Town at Molineux.
In recognition of that goalscoring achievement, we've looked back through the history books to chart all 18 of Bully's hat-tricks in old gold.
#1 | 9th May 1987 | Wolves 4-1 Hartlepool United
It didn't take long for Bull to hit the ground running at Wolves having signed from Black Country rivals West Bromwich Albion, hitting the net in his third and fourth appearances in gold and black, before scoring twice in his fifth match. He came into the final match of the 1986/87 Division Four season with 15 goals but soon moved that tally up to 18 as Wolves took on Hartlepool United in front of just 8,600 spectators at Molineux. With three goals and one from fellow former Albion man Andy Thompson – unsurprisingly from the penalty spot, the 4-1 win put Wolves into the play-offs. Bully added one more goal in that post-season as Wolves just missed out on promotion in the final to Aldershot but was named the club's top scorer with 19 goals – including 10 in his last 14 matches. Not bad considering he wasn't at the club for the first three months of the campaign.
#2 | 14th November 1987 | Wolves 5-1 Cheltenham Town
Bull began the 1987/88 season as he finished the previous, banging in the goals for fun during August to October, with a total of 16 in the opening 21 matches in all competitions. It only took him until November to register his first hat-trick, coming in the aforementioned FA Cup clash with Cheltenham Town. Then a Conference side, Cheltenham had shocked the Molineux crowd by going ahead through Brett Angell. However, within seven minutes, Nigel Vaughan and Bull had put Wolves into the lead and after Keith Downing made it 3-1, Bull added two more to complete his treble.
#3 | January 19th 1988 | Wolves 4-0 Brentford
The 1987/88 season saw Wolves compete in the EFL Trophy – or the Sherpa Van Trophy as it was known then – for the third season in succession, and having fallen out in the first round the year before, this time around it was a much different story. Bull scored in every single round of the competition for Wolves – with the only exception coming in the final. That goalscoring form included three braces in the preliminary round, second round and the second leg of the area final, and a third hat-trick of his gold and black career against Brentford in the first round, with Robbie Dennison also joining him on the scoresheet in a 4-0 win.
#4 | 4th February 1988 | Exeter 2-4 Wolves
#5 | 26th March 1988 | Wolves 5-3 Darlington
Bully made it three hat-tricks in as many months as Wolves ran away with the Division Four title, thanks to a treble against Exeter on the road, before three in a 5-3 win over Darlington at Molineux. Thanks to all of those net busters in old gold, Bull broke the 50-goal mark just 15 months after signing for the club, finding the net twice in a 2-0 win over Peterborough United in February. Having helped Wolves become the first team in history to have been champions of all four divisions of English football, Bull finished the 1987/88 season with 52 goals, the first Wolves player to ever score more than 50 goals in a single season.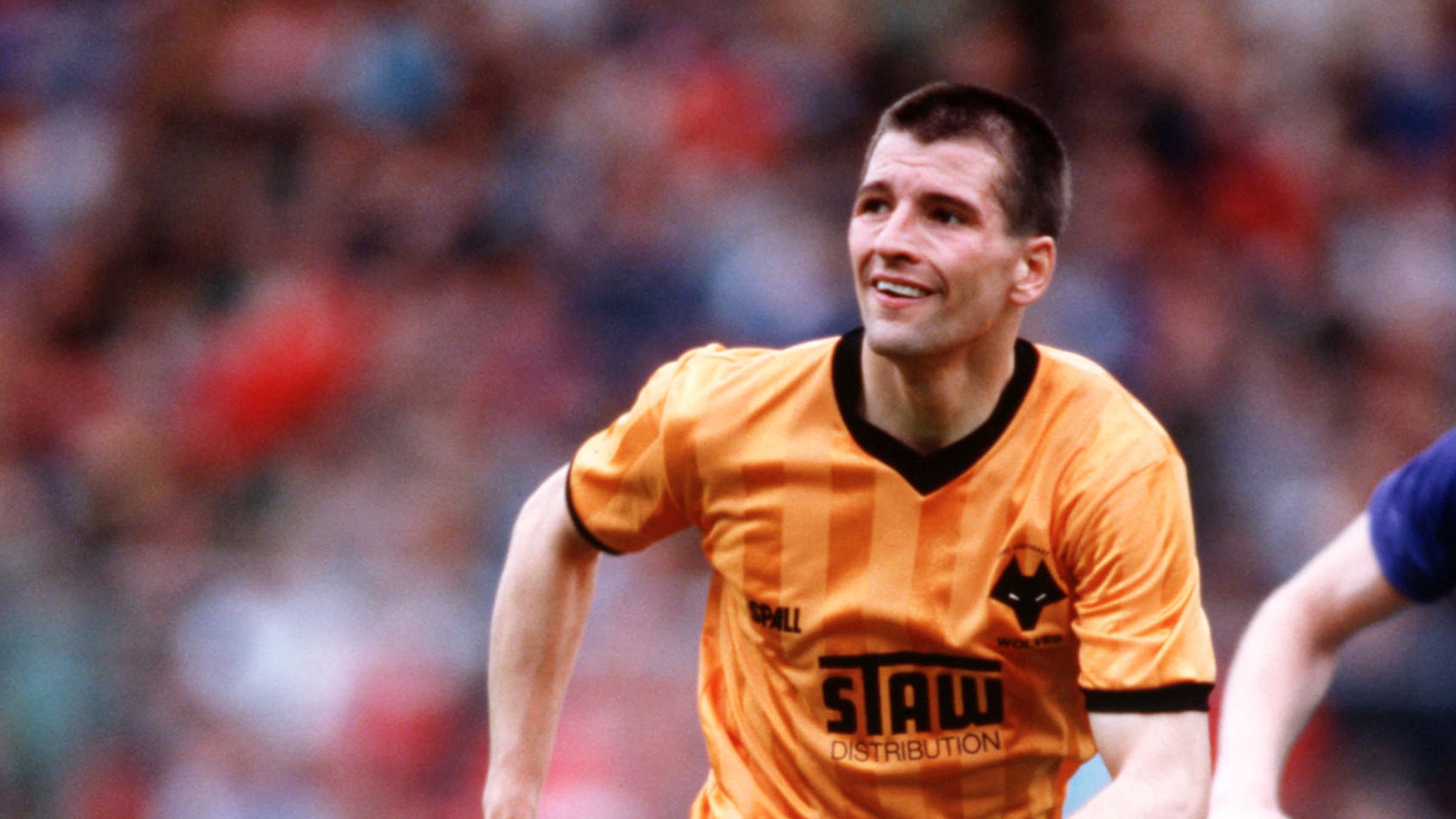 #6 | 26th November 1988 | Wolves 6-0 Preston North End
#7 | 13th December 1988 | Wolves 5-1 Port Vale
It was another milestone for Bull at the start of the 1988/89 season as he continued to hit goals at a staggering rate, helped with four goals in a single match against Preston North End at Molineux. Having notched two against Huddersfield Town the week before for his 10th and 11th goals of the season, he went even better with a quartet of finishes to down Preston. But to show it wasn't a one-off, Bully scored four in a game less than a month later. His goals, plus one from strike partner Andy Mutch, securing a 5-1 win in the Sherpa Van Trophy preliminary round.
#8 | 17th December 1988 | Wolves 6-2 Mansfield Town
#9 | 24th January 1989 | Wolves 3-0 Bristol City
Just four days after hitting four past Vale, Bull was at it again, this time scoring just the three against Mansfield Town in Division Three – meaning he had netted nine goals in four league matches. Back in the Sherpa Van Trophy and the Tipton Terrier wasn't slowing down. In the first round, having already dispatched of Hereford United and Vale, Bull scored all three in a comfortable win over Bristol City, surpassing the 100-goal margin for Wolves in the process. Although he scored three more goals in the competition that season, he was unable to help Wolves to the final, as the side dropped out at the penultimate stage to Torquay United.
#10 | 11th February 1989 | Wolves 5-2 Fulham
#11 | 18th March 1989 | Wolves 4-0 Bury
The final pair of hat-tricks of Bully's 1988/89 season both came at Molineux as he first put three past Fulham to get his team back to winning ways following a pair of draws on the road at Notts County and Port Vale. This led to another run of games of Bully scoring to earn three wins in a row, before another trio followed at home to Bury in a 4-0 win. His goals that season inspired Wolves to a second successive promotion, this time as Third Division champions, with a total of 50 goals, marking a tally of 102 goals in two seasons. Thanks to this record, he was called up by England, becoming the last player from the third tier to play for the national team, scoring on his debut against Scotland at Hampden Park.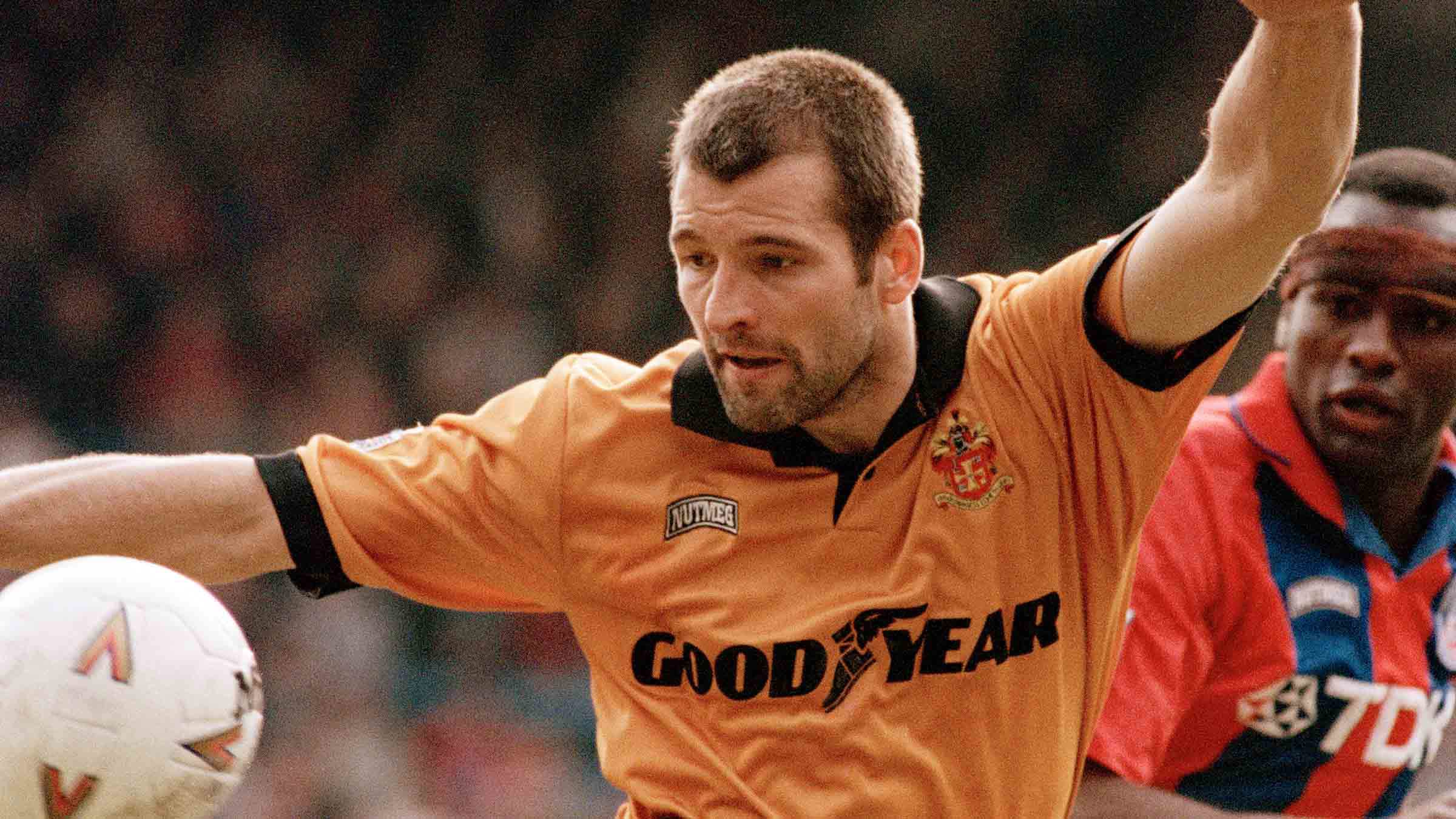 #12 | 1st January 1990 | Newcastle United 1-4 Wolves
With Wolves competing back in the Second Division, Bull found the net 10 times in the first-half of the 1989/90 season, including a pair of braces against Barnsley and Portsmouth, without notching a hat-trick. But he didn't have to wait long in 1990 to hit the ground running, smashing four past Newcastle United at St James' Park on New Years' Day. Wolves and Newcastle were both on the fringes of the play-offs when the sides met, and the odds were in the host's favour after Mikey Quinn had fired them ahead into the break. But despite admitting he was a bit worse for ware having been drinking a beer or two to celebrate the dawn of the new decade, Bull came out in the second-half with all guns blazing to score all four goals in a memorable trip to the north east.
#13 | 10th April 1990 | Wolves 5-0 Leicester City
A month after bagging his 20th goal of the season in a 2-1 win over West Bromwich Albion, Bull notched his 13th hat-trick for Wolves. Having beaten Leicester 5-0, with Robbie Dennison netting the other goals, Wolves only won one more match that season, with their run of four defeats in their final six games of the season seeing the side miss out on a place in the play-offs, and a chance of a third successive promotion. With just one more goal in that run, Bull ended the season with 26 goals in all competitions.
#14 | 6th October 1990 | Wolves 4-0 Bristol City
#15 | 16th March 1991 | Wolves 3-3 Oxford United
Another season in the Second Division saw Bull notch two hat-tricks, but he began the campaign with another milestone as he reached his 150th goal in all competitions in just under four years thanks to a pair of goals in a 3-2 victory over Oldham Athletic at Molineux. His hat-trick in a 4-0 win over Bristol City saw Bully reach the 11-goal mark for the season, before reaching the 20-goal margin for the fourth season running in a 3-1 win over Port Vale. A month later, Bull scored his second hat-trick of the season – and the only one of his 18 which didn't come in victory – in a thrilling 3-3 draw with Oxford United, helping him finish the season with 26 goals for the second consecutive year.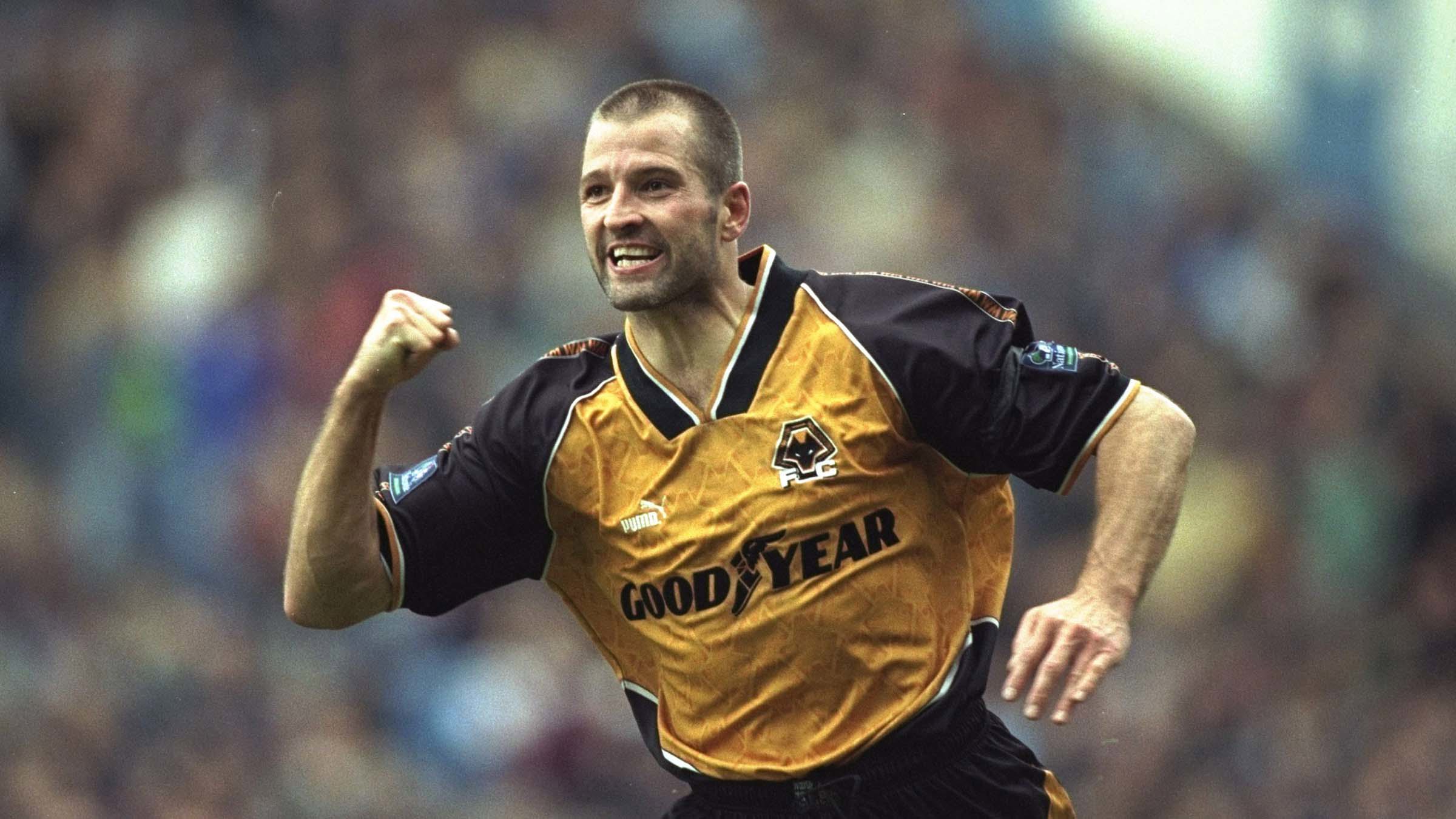 #16 | 6th November 1993 | Derby County 0-4 Wolves
Although Bull didn't notch a hat-trick in either the 1991/92 – the first time in his Wolves career – or 1992/93 seasons, he reached the notable achievement of becoming the club's top scorer of all time when he netted his 195th competitive goal, breaking John Richard's record. Following his 200th goal for Wolves, Bull's wait for another hat-trick was over when the side travelled to Derby County for a First Division (following the creation of the Premier League and the renaming of the Second Division) tie, as Wolves won 4-0 in the middle of an unbeaten 12-game run.
#17 | 17th August 1996 | Grimsby Town 1-3 Wolves
Two seasons, and a missed chance of promotion due to a play-off defeat to Bolton Wanderers, passed before Bully was able to net a treble for Wolves once again. Having reached his 250th goal late in the previous season, Bull began the 1996/97 season in stunning fashion, scoring three goals in the first match of the campaign at Grimsby Town – the final league hat-trick of his career. Knee injuries hampered Bull's later seasons in gold and black, but he was still able to net 23 league goals this campaign, his best return since 1990/91, as he reached the 300-goal milestone in old gold in February 1998 thanks to scoring in a 2-0 home win over Bradford City.
#18 | 18th August 1998 | Wolves 5-0 Barnet
Just three games into what became his final season as a professional, Bull scored the last of his 18 Wolves hat-tricks almost two years to the day since his previous treble. As Wolves invited Barnet to Molineux for a League Cup tie, Bull and a young Academy graduate called Robbie Keane linked up perfectly to secure a 5-0 win. The first of Bull's goals saw him dive down low to head the ball into the net from inside the six-yard box, before hammering home a volley inside the area for the second after controlling the ball on his chest. Keane added Wolves' third and fourth either side of half-time, before Bull completed his final hat-trick in typical Bully fashion with a bullet header from a corner. A month later, Bull scored his 306th and final goal for Wolves to secure a 1-0 win against Bury, bringing to end a stunning career in old gold.

Old Gold