28th October 2020
There is nothing quite like being among the travelling support at a Wolves game away from Molineux, and one experience against Derby back in 2009 will live forever in the memory of Tim Spiers.
The Athletic's Wolves correspondent has seen hundreds of games involving the gold and black during his years as a supporter before trading the stands in for the press box, but on the latest edition of Wolves' Old Gold Club My Golden Game podcast, as tells Mikey Burrows why a 3-2 victory over the Rams on 13th April 2009 stands out above many others.
Despite being 2-1 behind, Wolves fought back heroically thanks to a pair of Andy Keogh goals – which lead to the Irishman's iconic topless celebrations – to win the match. Positive results for the old gold elsewhere meant Wolves were then just one game away from securing promotion back to the Premier League.
On supporting a team to be proud of
"It really does feel like a long time ago now. I really loved that era and was my last favourite era as a fan, but it's not just a 3-2 win over Derby, it's all the context that goes before it.
"The middle part of that decade was so disappointing, after finally getting to the Premier League in 2003, and then spending now money and finishing bottom of the table, then all of a sudden, you're back in the Championship again.
"Then we had the Glenn Hoddle era which disillusioned me, so when Mick McCarthy came in in 2006, it was such a breath of fresh air and really re-engaged me as a supporter.
"If you're not going to have success and finish top of the league, you want to be able to relate to your team. You want to have a hard-working, grafting team who you can relate to, and after the Hoddle era, suddenly you had the likes of Michael Kightly, Matt Jarvis, Karl Henry, Jody Craddock, Andy Keogh, Kevin Foley, George Elokobi; you wanted them to win and you really felt like they were playing for you, and as a supporter, you want to feel that way.
"I've had the privilege of getting to know some of these players since, and that's how it was. There was a real connect between the stands and the pitch and Mick was at the centre of that."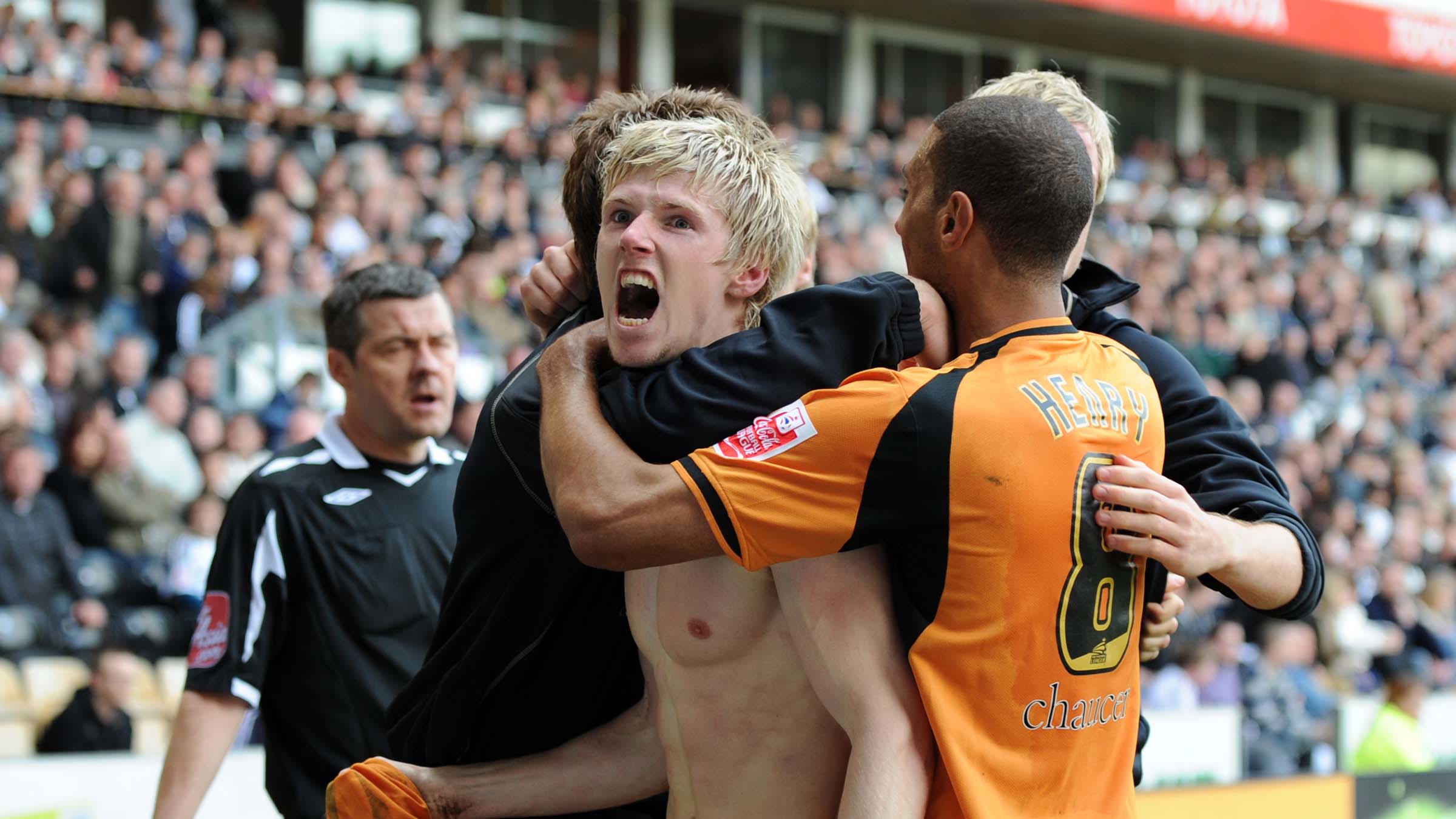 On Keogh's iconic celebrations
"After years of underachieving, this were a side who were overachieving, having cosy pennies to put together. They romped to the title in the third season at the end, and it was a fabulous occasion.
"This game in particular was almost the culmination of that. They'd won at Forest a few weeks earlier and then the defeat at Blues, and then this Derby game came.
"They were 2-1 down, with about 12 minutes to go, and turn it around with two late goals. Andy Keogh had had a terrible time that season, he'd only scored two or three goals, came up with two goals of his own, including the winner.
"Whipping his top off in front of an ecstatic away end, you've got all the subs joining in with that famous celebration – which was made into a t-shirt that I owned – and then the full-time whistle comes and you're ecstatic enough when you hear about the results from elsewhere.
"I'll never forget it coming over the tannoy system – Blues and Sheffield United had both dropped points against teams they were supposed to beat, so all of a sudden, a tight promotion race opened up in that moment, so Wolves could win promotion the week after against QPR.
"It was such a great feeling, and you can't beat an away day – an away day that's not on tele and there's just 2,000 of you there in the lion's den, and when all those things come together, it was just a special, special day."
On an emotional away end
"It was Keogh and Kyel Reid, good old Kyel Reid – what a contribution he made! – and Marlon Harewood as well, he put the cross in for Keogh's winner.
"It was iconic scenes, but it's what football is all about. I'm not an overly emotional man, but I do get emotional when it comes to football, more than anything in life.
"Football is the only thing that makes me cry, I don't mind admitting that I've cried four times at football – all Wolves related. The Bolton semi-final 1995, it still hurts, the Reading play-off win in 2003, the West Brom semi-final in 2007 when Jody Craddock scored, and then the Man United cup quarter-final.
"Even though I was in the press box, I did shed a little tear at full-time. There's nothing else in life that makes me feel that passionate and Wolves will always hold an extremely special place in my heart, whether I'm a fan, a journalist or nothing."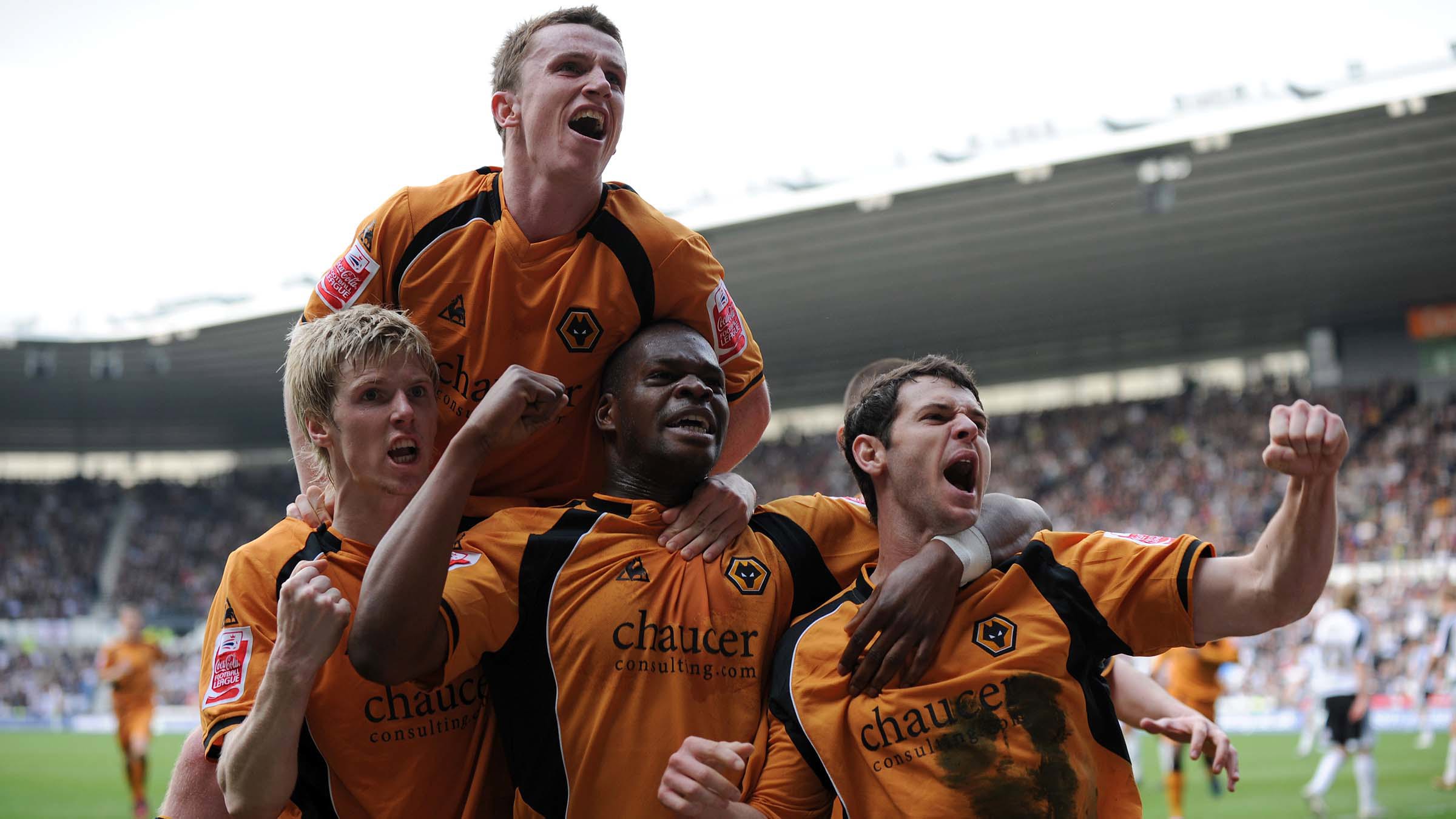 On an unforgettable away day experience
"I remember the night out afterwards! I went out with my mate Rich back out in Birmingham, but I never used to get drunk at the games. We'd always go for a couple of beers, but I liked to remember it and savour the experience.
"I absolutely love away days, there's nothing like an away day. You make all that effort to go, you give up your entire day, you give up a lot of money, you travel a long time to get there, you're at a different ground, you're in the minority – there's something very tribal about it. You sing for 90 minutes, you're stood up and singing, and it does something to you.
"I'd never stick two fingers up to a bloke I've never met, standing thirty yards away from me in the street, but at an away game, when there's a tiny invisible line of segregation between you, you feel you can do anything, but there's nothing that beats an away win."

#OldGoldClub