27th October 2020
Sunday's score draw with Newcastle, the gradual improvement in performances, and the emergence of Maximilian Kilman were just some of the topics discussed on the latest episode of Wolves' Matchday Live Extra show.
Joining Mikey Burrows this week was regular co-commentator and ex-Wolves full-back Andy Thompson, as well as fellow former old gold players in goalkeeper Carl Ikeme and striker Chris Iwelumo, who analysed the weekend's game with the Magpies.
Also joining the panel was special guest Joleon Lescott, as the team discussed how a goalkeeper sets up his wall from free-kicks, the ratio of Wolves' goals coming from Jimenez, and Ikeme's new role as an ambassador for the Good Shepherd Ministry, which seeks to address poverty, homelessness and inequality in Wolverhampton.
On another positive display despite result
Thompson said: "I thought it was a good performance and we played well, passed it around well, we looked sharp and had a good percentage of possession, which is something we haven't had much of this season, especially at Leeds, and they looked very comfortable throughout the game.
"Newcastle were getting deeper and deeper, and they came here for a draw. It changed all of a sudden when we got the goal and they started pushing forward again, and we can point fingers about the wall not being in the right place, but it was a decent game and Wolves will be generally happy.
"But this is what happens at the top level, you get punished even if there's just a small mistake, and that's what's happened. They'll be disappointed, but they'll also be happy with the way that they've gone about the game on the whole."
GOOOOOOOOAAAAAAALLLLLL!! HE DOES IT AGAIN!! pic.twitter.com/Clmgx6lHqM

— Wolves (@Wolves) October 25, 2020
On Newcastle's free-kick equaliser
Ikeme said: "I thought it was a really good performance, and Rui's been brilliant, so you can't take anything away from him for their goal. I've played with managers who have told the second man to line the wall up, but as soon as Murphy started running up, I could see the wall wasn't in the right position; I could see what he was going to do, and he executed it.
"The wall needed to be a bit further across to stop that corner, and Rui would've taken the other corner if they got it over the wall. But Rui's been brilliant for us and the amount of times he's saved us have heavily outweighed the number of mistakes he's made, but from a technical point, I would've liked the wall over a yard or two, and Rui was caught flat to his line, which would've always made it difficult for him to get across, to the other corner.
"It's disappointing because I felt like we deserved the three points. It was a really good performance and there's lots of positives to take from the game. Traore came on and looked sharp, Neves looked very good all game, so there's lots of positives to take, and if we did get the three points we'd have been right up there."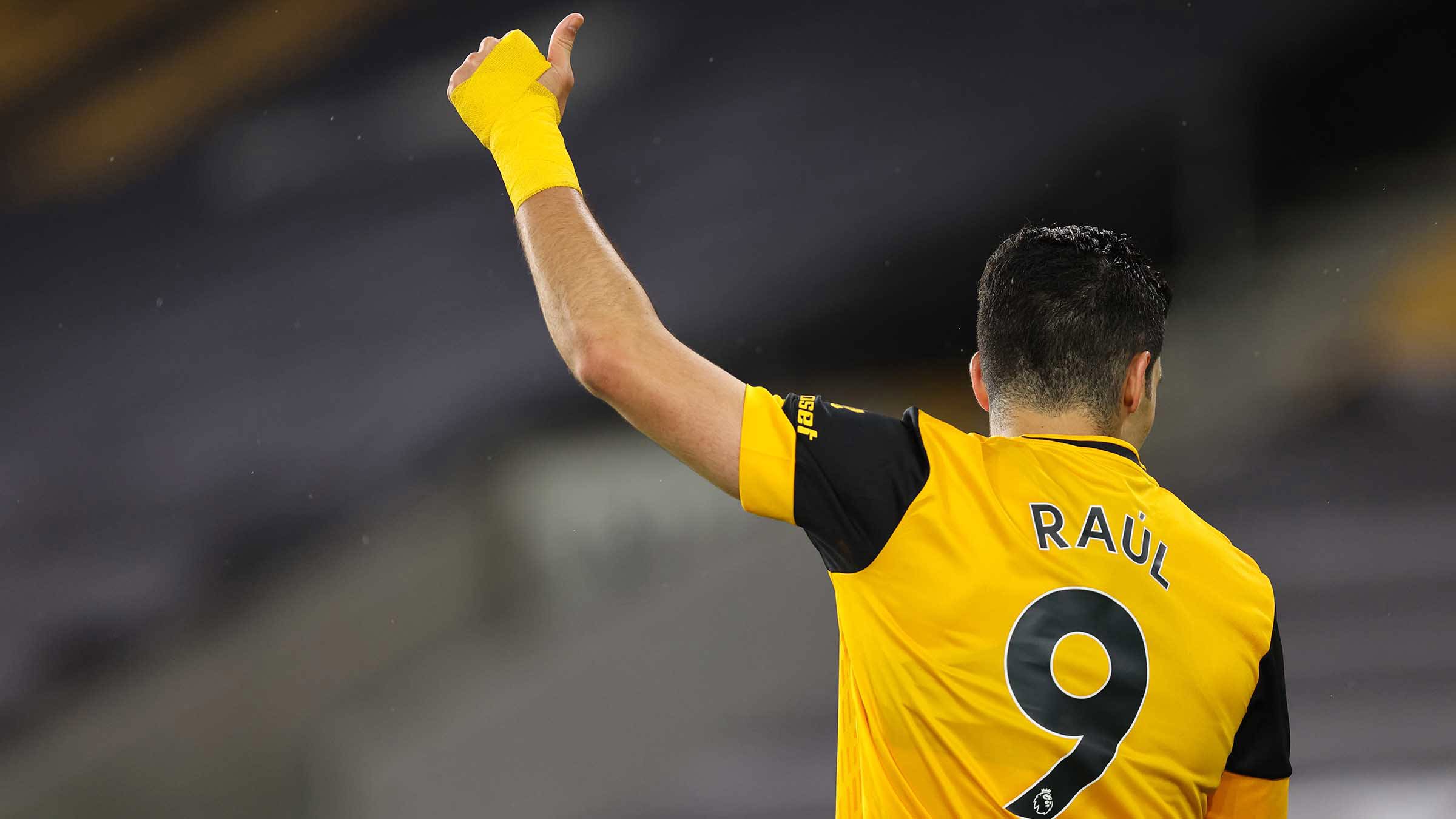 On relying on Jimenez to score the goals
Iwelumo said: "You can look at stats, but you need to look at the players and how many assists they are making. Traore started the season in that wing-back position but he was creating for others. You've got Neves, he gets the ball down and dictates the play for us in the centre of the park, but it's so important to have a strong defensive structure, first and foremost, and then you build from that.
"Nuno knows he's lost a lot of goals with Jota and Doc, and the players know they will need to score more goals, but if they're creating, they're doing their job for me. There's a lot of responsibility on Jimenez and Podence, and he's the one who needs to step up and score more goals. We've got Coady, Boly and Saiss at the back, but Saiss does step up and he had a fantastic goal against Leeds disallowed.
"We don't score enough goals from set-pieces, and in tight matches, when things aren't going your way, we've got that threat, that aggressive threat in both boxes, so we should be scoring more goals."
Another game, another #RJ9 goal...

🔥🇲🇽 pic.twitter.com/RHRNJMNGQj

— Wolves (@Wolves) October 25, 2020
On the emergence of Kilman at left-centre back
Lescott said: "I've seen him a few times and he looks good. When he first came into the team for a couple of Europa League games last season, there were a couple of question marks on his defensive side due to his background, with his upbringing in football being possession-based, but he looks steady.
"I like the fact that we possibly haven't seen his potential on the ball yet, we've just seen him go in there and be defensively solid, defend the box well and get in the way of crosses, but I think there's still a lot more to come, but for any defender, it's key to make your way in there and stay unnoticed.
"I think it's easier to teach a defender how to be good in possession, because you have defender instincts that if you have those traits, it's easier to develop the type of stuff people want to see now. We've gone away from defensive-minded defenders, it's all about how good they are in possession, but that was the icing on the cake growing up for me. It was a nice thing to have, but TC [Terry Connor] would've ruined me if I couldn't defend. It was drilled into me to defend first and then, if you can keep possession, that's the bonus."
#WOLNEW