29th September 2020
Wolves Museum hosts hundreds of artefacts detailing the fascinating past of the club.
Historian Pat Quirke has taken an in depth look at some of the most stand-out items which can be found in amongst the cabinets of the captivating home of Wolves' long and proud history.
This latest artefact is something that was commonly used by many different clubs throughout the course of football's history – a player's wages book.
The particular book which is currently on display inside the Wolves Museum was used by the club in the 1880s and 1890s as Wolves became one of the founder members of the Football League.
Pat explains: "When the club first started, most of the players were a mixture of amateurs and professionals and they had a separate job.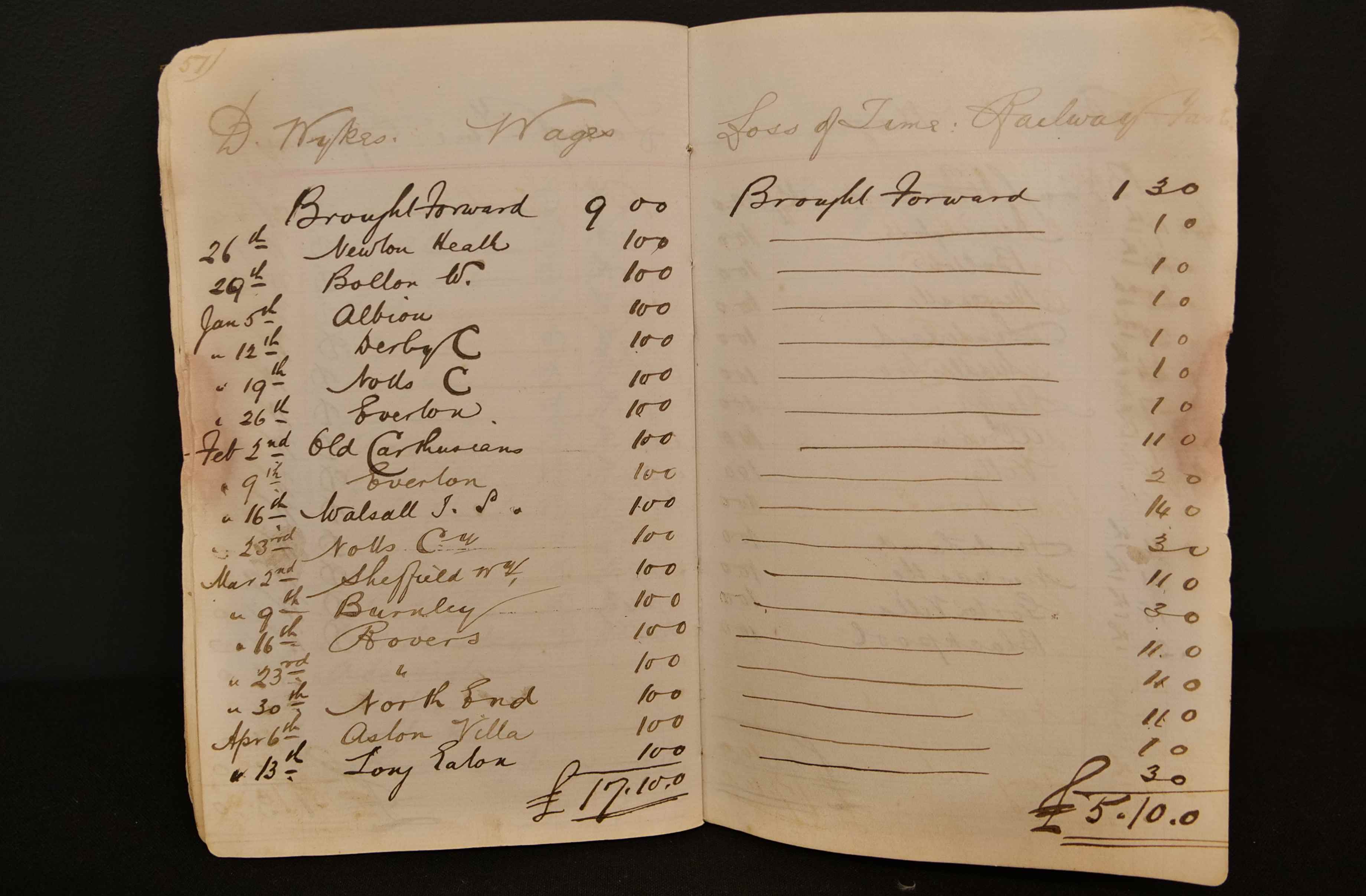 "They would only get paid for the games in which they played, so in the book, they would keep track of each of the games the players played and how much they would be paid.
"For example, David Wykes, who was the first goal scorer for Wolves in the Football League, was paid ten shillings – that's about 50p – for each of his appearances in that year, with the book showing he earnt £17.10 over the course of the whole season. 
"In the book you can also see each of the games he played, against clubs such as Walsall, Bolton Wanderers, West Bromwich Albion and Newton Heath – who are now known as Manchester United."

Inside The Museum