24th September 2020
A stunning goal in his Molineux debut was expected to be the start of good things to come for cult hero Temuri Ketsbaia and Wolves.
The lively midfielder is the latest guest on Wolves' Old Gold Club My Golden Game podcast, with Ketsbaia joining Mikey Burrows to discuss his first appearance in gold and black as Wolves took on Sheffield Wednesday at Molineux.
Despite scoring a screamer from a free-kick in his league debut on 13th August 2000, that was to be the highlight of his Wolves career for the Georgian – who is now a successful manager in Cyprus – but he still looks back fondly on his year-long stint at the club.
On arriving at Wolves
"When I talked to the manager, they told me they had high hopes that they were going to play in the Premier League. I also had high hopes, but unfortunately things didn't go well for us and the season had their ups and downs.
"At that time, the training ground wasn't great, but we still had two grounds; we were changing at the main ground at Molineux and would go in cars or would walk down to train at the training ground.
"I've not been to the training ground that they have now, but I know it's much better to what we had to train at during that time. This was 20 years ago now and things have changed a lot.
"As a club, I see they are doing very well; Espirito Santo is doing a great job and now Wolves are a club who are not fighting go up or to stay up, they are fighting for the highest positions, playing in Europe, and they did very well in those European games last season.
"I'm very happy, I'm hoping things will go even better and wish one day to see the team playing in the Champions League."
On walking out at Molineux for the first time
"I loved it, very much. They have passionate fans and it is a very, very nice stadium. It's small, but it's nice. I was very happy to have this opportunity to play in the First Division.
"I would say it was not the easiest league to play in because it's very intense and teams are very hard working in that league. It's not easy to play football there."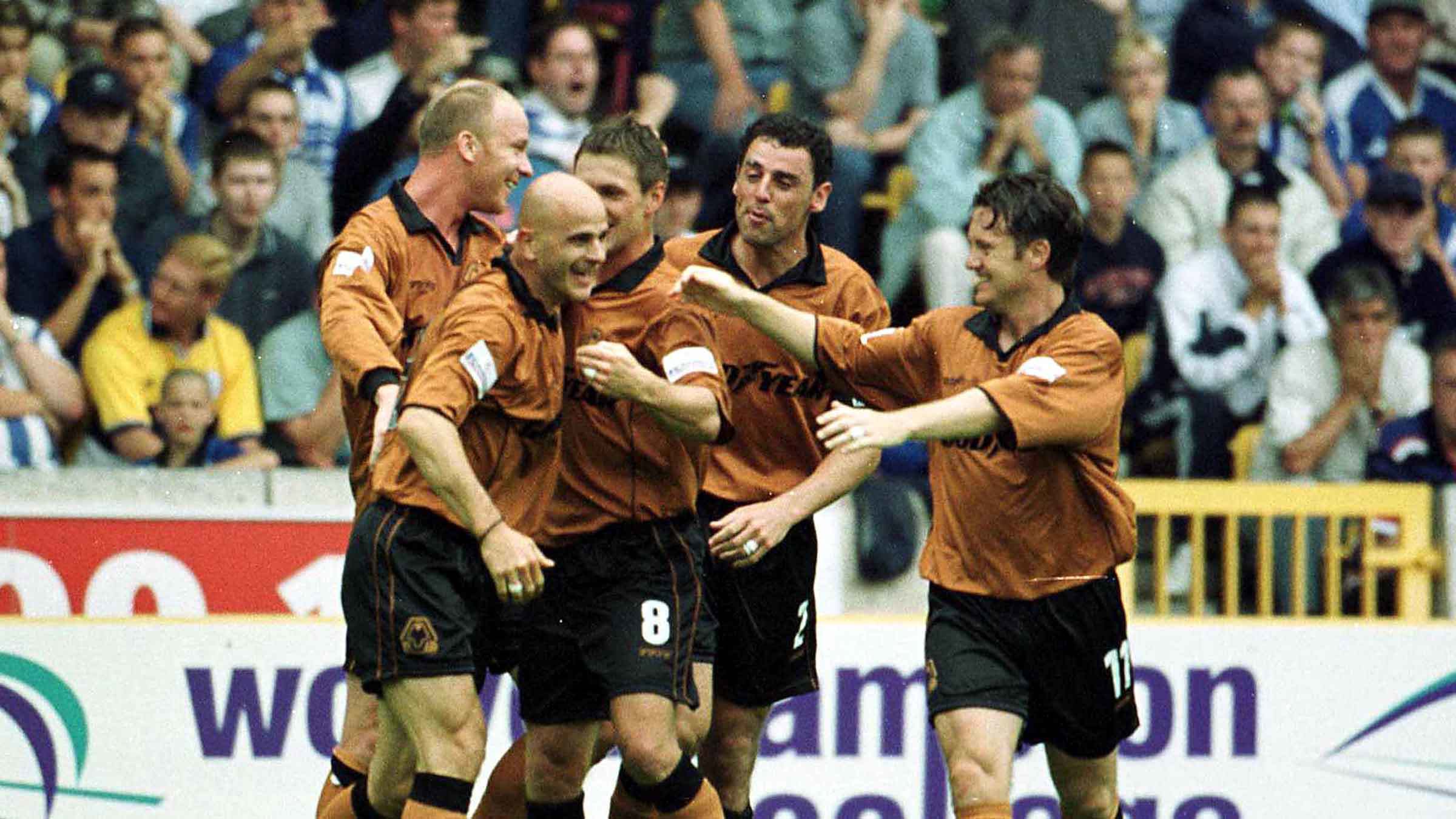 On scoring a debut stunner
"I was looking forwards to playing for Wolves and was hoping things would go well for me, and for the club, but unfortunately it didn't happen. However, the first game was really nice for me.
"It made it even more special that in my first game I scored a goal, and a goal that was a good free-kick from something we worked on in the training ground.
"We worked a lot with this free-kick, and I'm happy that it worked in the game. Sometimes you work on things on the training ground, but in the game it doesn't come off, but it worked perfectly for us in the first game.
"To be honest, I scored another free-kick, but I still don't understand why the referee disallowed the goal, because the wall moved forwards but we tried to kick it again, but it was a very good start for me."
On a 'perfect' set-piece goal
"It was a perfect combination, a perfect strike, and everything was very well done, and went exactly how we planned it before.
"I scored many goals, but it's always important that when you're changing club, or going from one club to another, that you score in the first game. It gives you confidence for the future.
"I've been blessed that I've scored many goals, and many important goals in my football career, some for the national team and some for the clubs that I played for, and I've been lucky to be the scorer that has made history."

#OldGoldClub