9th September 2020
Robbie Keane scored at the World Cup and is a proud member of the Premier League's '100 club', but as a young Irishman, it was at Molineux where it all began, and he reminisces on breaking in as the next big thing in old gold and black.
BREAKING IN
I remember getting the call for pre-season. The two pitches were close to each other, so when somebody got injured, you'd get picked out. I remember the first training session I was on fire and I didn't look back, and never went back to the youth team. I scored a goal in pre-season and carried on. It was brilliant for me, going straight from the youth team – I didn't even play a reserve game – straight to the first-team. I felt comfortable, I wasn't overwhelmed, I was always confident. It was quicker than you'd expect, but I knew when the opportunity came, I'd be fine.
DEBUT
It was against Norwich and I scored two goals. One from 20 yards, after a good header by Don Goodman, then the second was a good run and finish – toe-poked through the goalkeeper's legs. It was a special day, to be given the opportunity to play and score two on my debut.
BEST GOAL
I can't overlook the first one on my debut, the left foot volley. I was 20 yards out and hit it top corner. It has to be up there. I went straight to the away fans in the right-hand corner and celebrated with the cartwheel.
WORST GAME
I was so young, but one that was disappointing was the FA Cup semi-final against Arsenal. It was obviously disappointing getting beat in the semi-final because the FA Cup final would have been fantastic.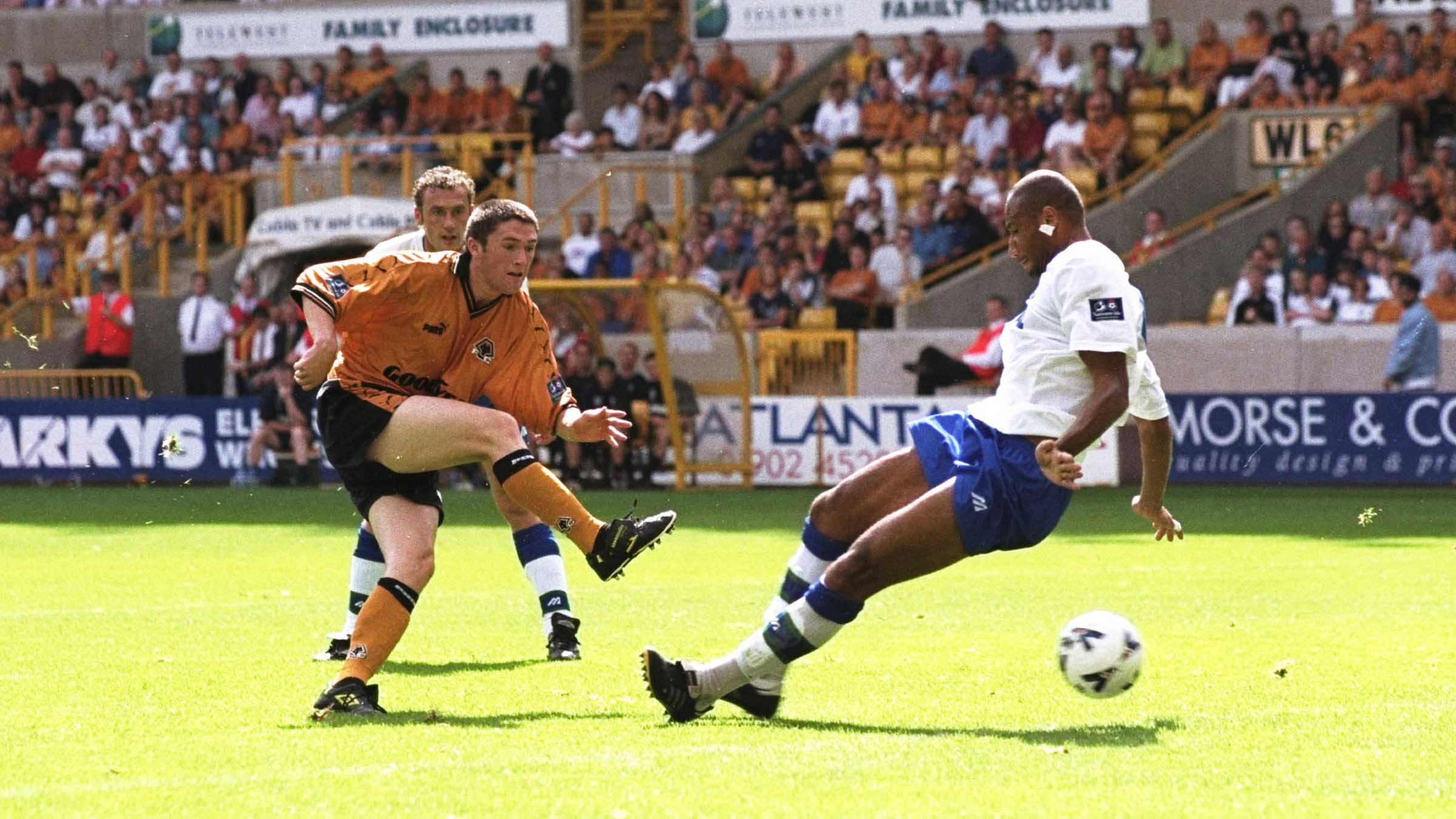 THE MANAGER
As a kid you want the opportunity to play and I was lucky when Mark McGee, at 17 years ago, gave me my chance. He believed in me and I didn't look back at Wolves. They gave me the opportunity to go on and have the career that I had.
BEST PLAYER
Simon Osborn was a good player to play with. He was a good footballer, especially for a striker, he always looked for you. He was technically very good. There were a few good players, obviously 'Bully' was different, in terms of being a goal scorer, Don Goodman used to win every header.
ROOM MATE
Carl Robinson, then Lee Naylor, Matty Murray, but Carl mainly. I got on well with Carl and was best man at his wedding.
TEAM SPIRIT
I made good friends at Wolves. Matty Murray, Lee Naylor, Steve Bull, I still speak to Don Goodman, so I've still got a lot of friends there. Matty [Murray] is one of my best friends. There was a good team spirit and if we'd have stayed together, we would have done good things, but I moved Coventry and it kicked on after that, with Mick McCarthy's team getting promoted. The club itself is fantastic, I'll go back now and the welcome I get is fantastic, even when I scored a hat-trick against Wolves for Tottenham. It's great to see them doing so well.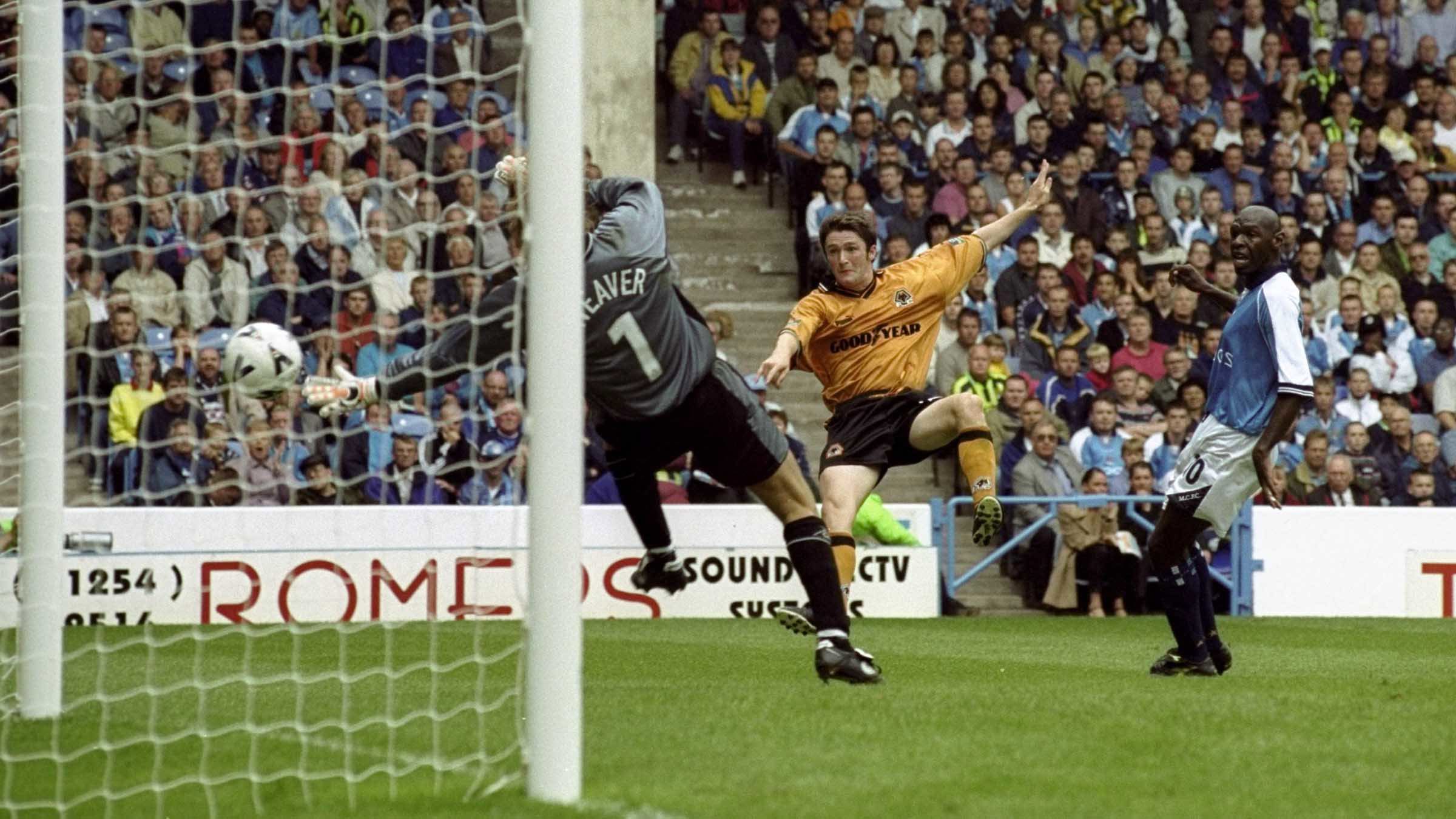 THE JOKER
I first went into the Wolves first-team, I was quite lively anyway. I liked to have a joke, a bit of banter. Over the years you change a little bit, depending on the situation and the lads, but the two dressing rooms were similar, with a few characters.
ROLE IN CURRENT TEAM
I'm sort of in between Jota and Jimenez. Jota's often left, whereas I was more of a nine-and-a-half if you like. I could play nine or ten.
THEN VERSUS NOW
No chance [they'd win]! Put me in this Wolves team. They're different times, we were in the Championship, they're in the Premier League with Premier League players. They're top players.

Wolves Scrapbooks