5th September 2020
Wolves Museum hosts hundreds of artefacts detailing the fascinating past of the club.
Historian Pat Quirke has taken an in depth look at some of the most stand-out items which can be found in amongst the cabinets of the captivating home of Wolves' long and proud history.
One of the many artefacts which are included in the Wolves Museum relating to one of the club's finest ever players and legendary captain Billy Wright are his England international caps.
Central defender Wright made 490 appearances in the old gold in a career that spanned from 1939 until 1959, and on display inside the glass cabinets of the museum are three of his 105 England caps, which came in games against Chile, Yugoslavia and the USA.
Pat explains: "Obviously, Wright was a legend at the club, and was the first player in history to win over 100 caps for their country.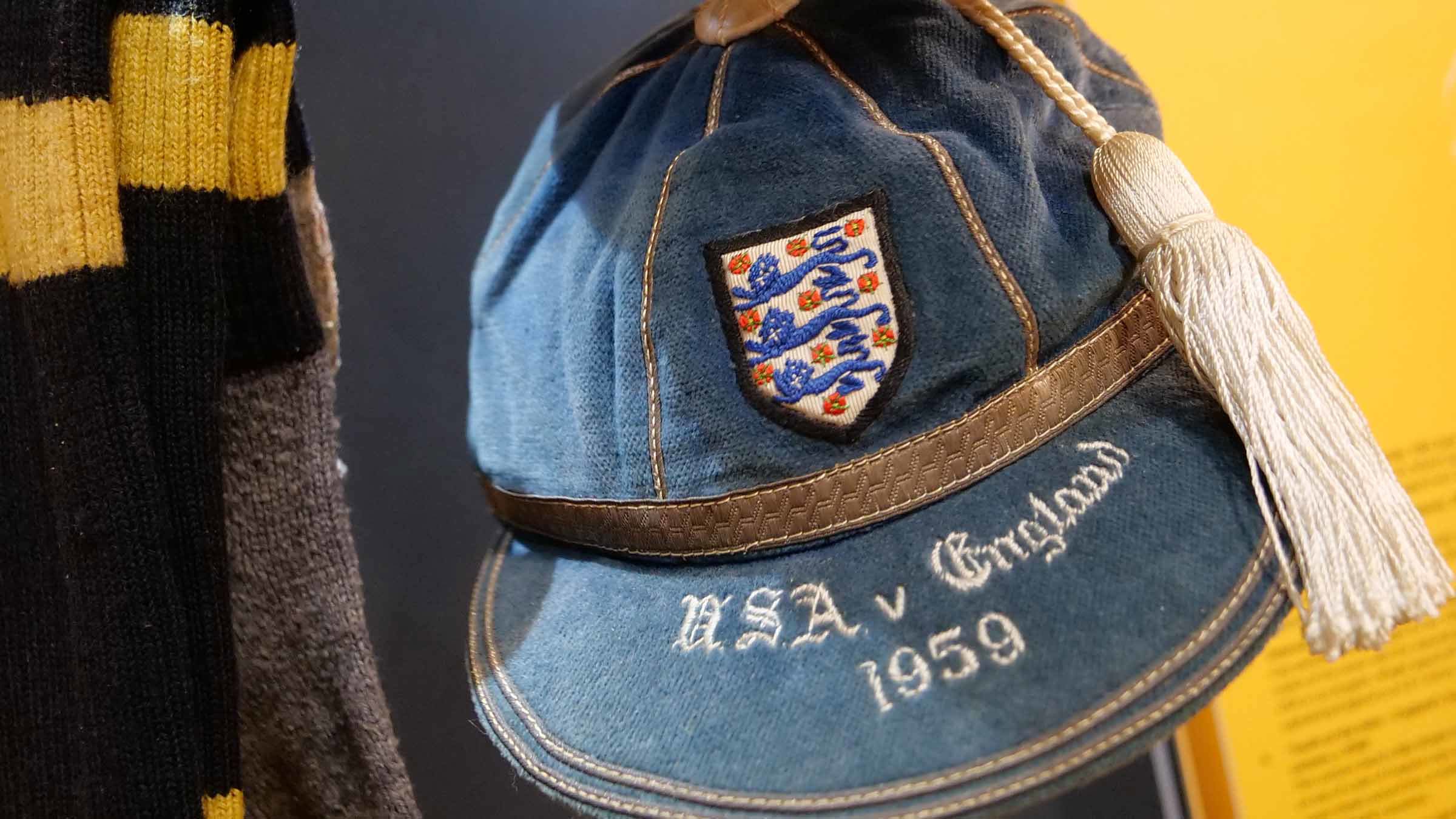 "It was quite an achievement at the time because there weren't many players at the time who had anywhere near that amount.
"He ended up making 105 international appearances for England by the time he retired in 1959, and during these 105 appearances, Wright captained England 90 times, which David Beckham has equalled, but that record is still yet to be beaten."

Inside The Museum