4th September 2020
If Conor Coady is to step on the pitch wearing the Three Lions for this week's Nations League internationals, he will become the latest in a long line of Wolves players to receive the honour of representing England on the big stage.
Not since Matt Jarvis back in 2011 has an old gold player turned out for England while plying their trade at Molineux, with Coady hoping to end a nine-year wait for gold and black supporters.
However, if you were to go back even further, the gap between Jarvis and Steve Bull's time with his national side gave a spell of 21 years without a Wolves representative in the England camp.
Prior to that you, there was another nine years between Bully and Emlyn Hughes, and you'd have to go seven more to take you back to John Richards' one and only appearance for his country in 1973.
What makes the tally of just four Wolves players simultaneously playing for England in the past 50 years even stranger, is that between October 1938 and April 1963, there was a Wolves representative in every single England team.
Yet Jarvis became only number 35 when he appeared off the bench for Jack Wilshire in a 1-1 draw against Ghana at Wembley Stadium back on 29th March 2011.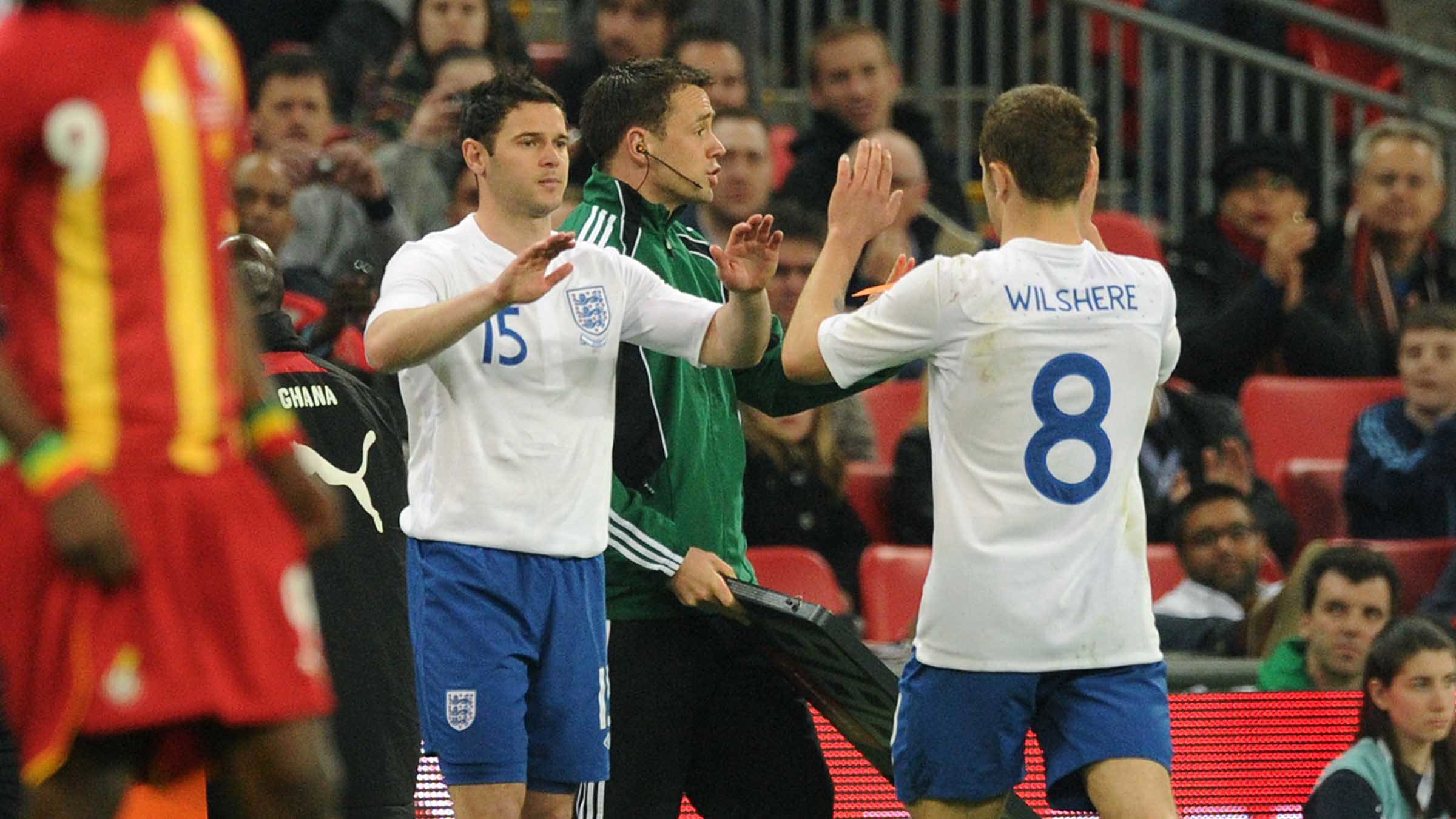 Many of those Wolves and England appearances following the Second World War to the end of the 1950s was due to Billy Wright.
The legendary old gold skipper played 105 times for his country and still holds the record for most appearances as captain of England with 90, and barely missed a match during a decade playing for then-manager Sir Walter Winterbottom.
Behind Wright on the England/Wolves appearance list is 1966 World Cup winner Ron Flowers (49) and Bert Williams (24), then it's Bull (13), Stan Cullis (12), Bill Slater (12), Dennis Wilshaw (12) and Jimmy Mullen (12), as the players to earn more than a double figure of caps while at the club.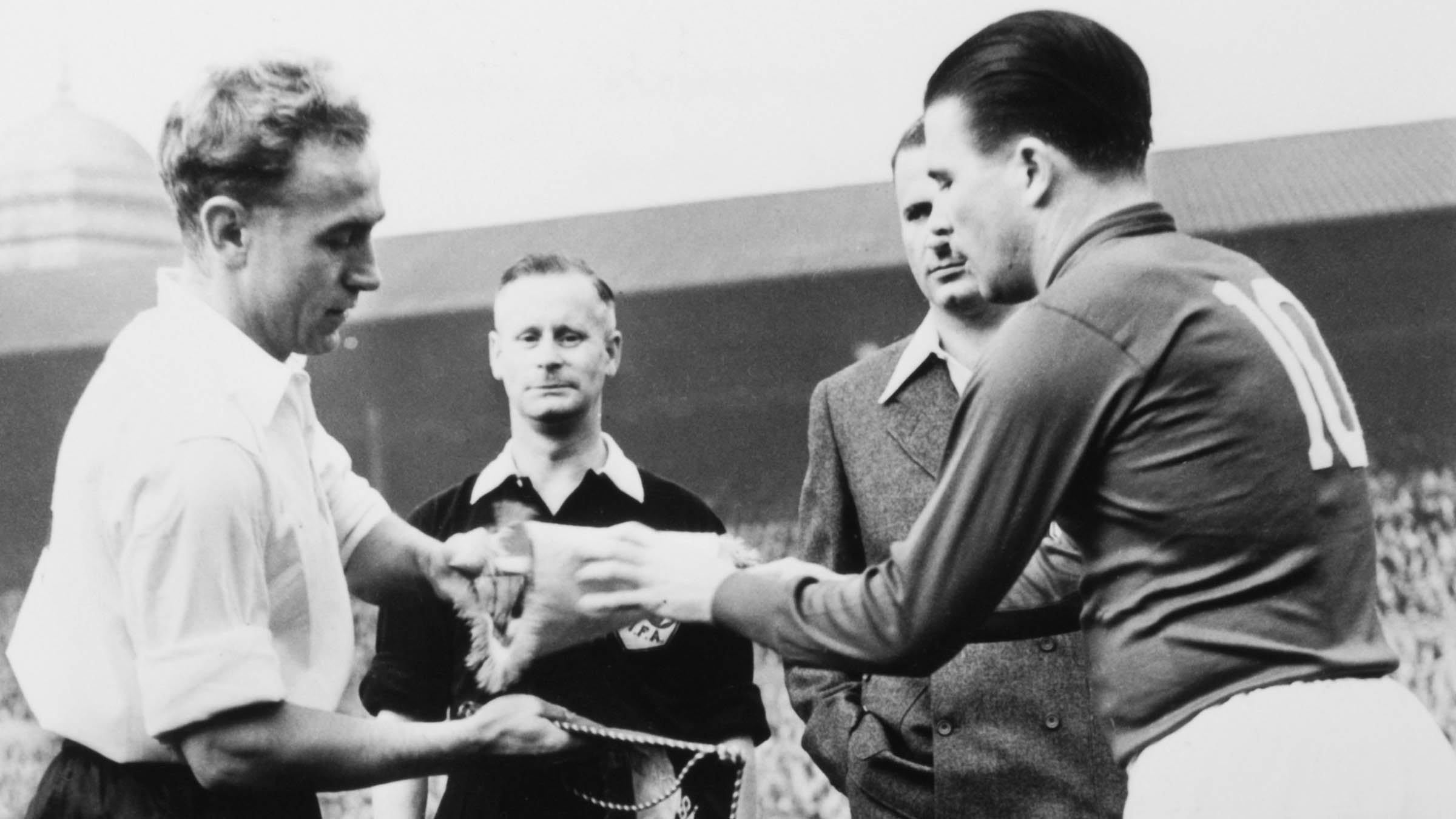 Representing your country at international level is one of the biggest honours a footballer can have, and although Coady will be taking to England training like a duck to water, it can be a daunting time for some.
"I s*** myself, to be fair," Bull admits.
"I looked around the dressing room with the likes of Lineker, Gascoigne, Beardsley and Waddle, and thought, 'What am I doing here?'
"They're up there and I'm down here in the Third Division. But I just thought, 'I'm here, I'll give it a go. I'll see how it goes and if it works, it works...' and it worked."
Bull's tale of international rags to riches is a story that is unlikely to ever be repeated. Only the fifth – and so far final – man to ever represent his country while playing in the third tier of English football.
The thought of Gareth Southgate even dipping into the Championship, let along League One, to select a player for his side would be practically unthinkable in the modern age.
But there was Bully. A Third Division striker who was playing in the fourth tier just the season prior to his first call-up, which came off the back of successive promotions for Wolves at the end of the 1980s.
One hundred and two goals in two seasons in the lower leagues could not be ignored by Bobby Robson, with Bull getting the recognition he deserved by as he was unleashed on the international scene.
Demonstrating that it didn't matter what division he was in, he would score goals for fun, Bull even found the back of the net on his debut.
But there was still nervous excitement about entering a dressing room that was full of First Division stars, which made a change for someone who was usually calm and composed.
"Bryan Robson played for West Brom when I was first there and he took me under his wing," he said. "So, when I got to England he said, 'Bully, don't worry about these lot, they're only the same as you mate, if you get the ball in front of goal, you shoot.'
"He was hard as nails but a lovely bloke. I got on well with his brother Gary because I played more games with him then I did with Bryan, but he took me under his wing at the England camp and looked after me."
Earning his first chance in the short-lived Rous Cup against Scotland at Hampden Park back on 27th May 1989, the Tipton Terrier replaced the injured John Fashanu on 32 minutes, and he did not disappoint.
With 10 minutes of the match remaining, Bull – wearing the number 16 shirt, rather than the nine he's become synonymous with at Molineux – controlled a long ball forward from right-back Gary Stevens with the back of his head before sweeping a shot past Scotland keeper Jim Leighton.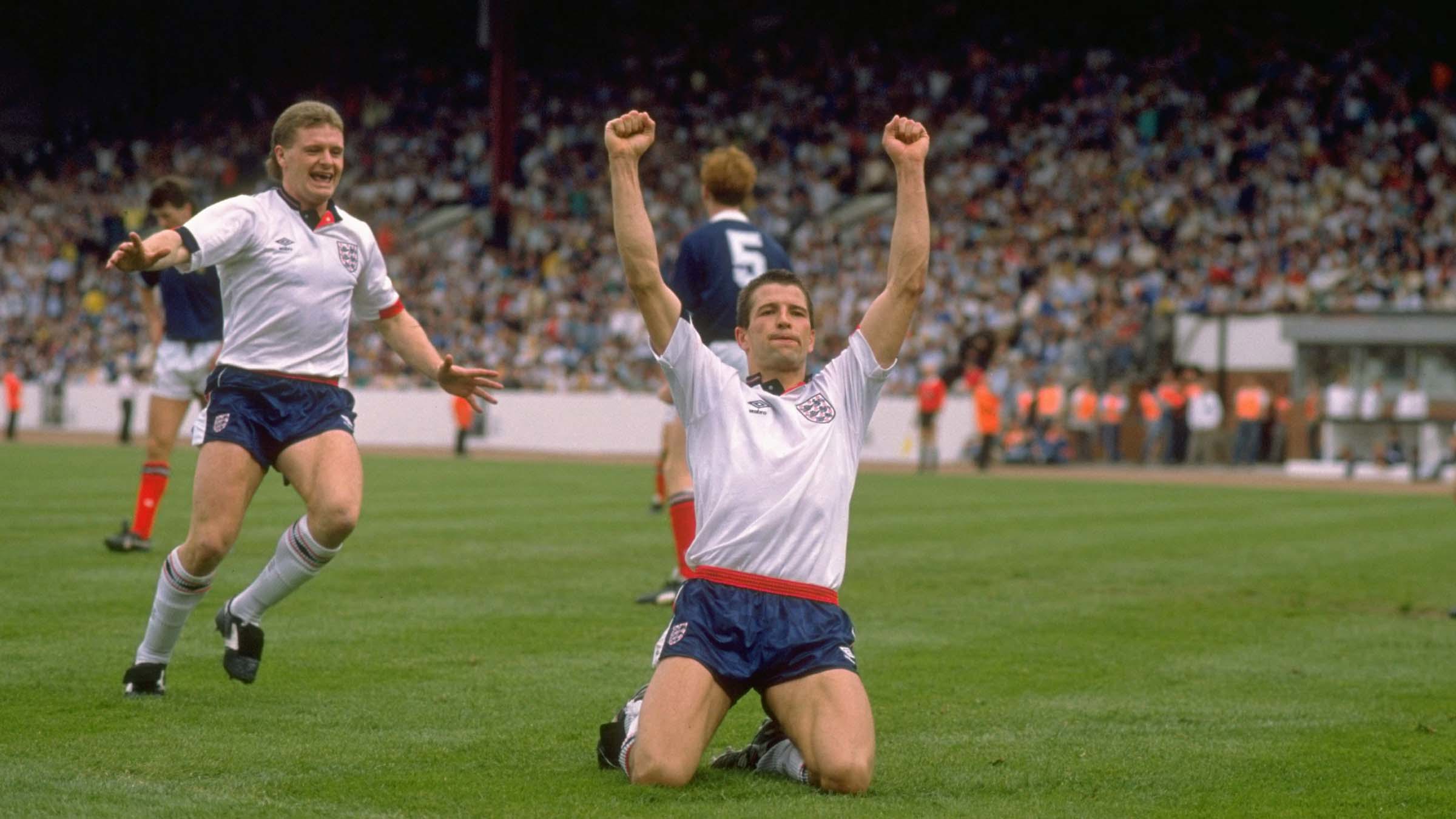 Under Robson, Bull continued to put in impressive performances for England, scoring twice in a friendly against Czechoslovakia and once in a 1-1 draw against Tunisia in the summer of 1990, earning him a place in the Italia 90 World Cup squad.
However, in what became a successful competition for England, the tournament didn't get off to the best of starts.
Bull admits: "It was a very good group, absolutely unbelievable, and I think we should've won it. We should have seriously won it in 1990.
"But there was some media intrusion because Bobby Robson, a top draw manager, was having an affair with his secretary and it was all in the papers, so he took everything off the plane.
"He took all the papers off the plane and told the press, 'That's it, we're not having that on our plane,' and he wouldn't talk to the press.
"He said to us, 'We are here as a team, don't worry about them out there, I'll deal with them, we're the team and we're here to do a job.'"
With England progressing all the way to the semi-finals, Bull was used a bit-part player, behind regular forwards Gary Lineker and Peter Beardsley.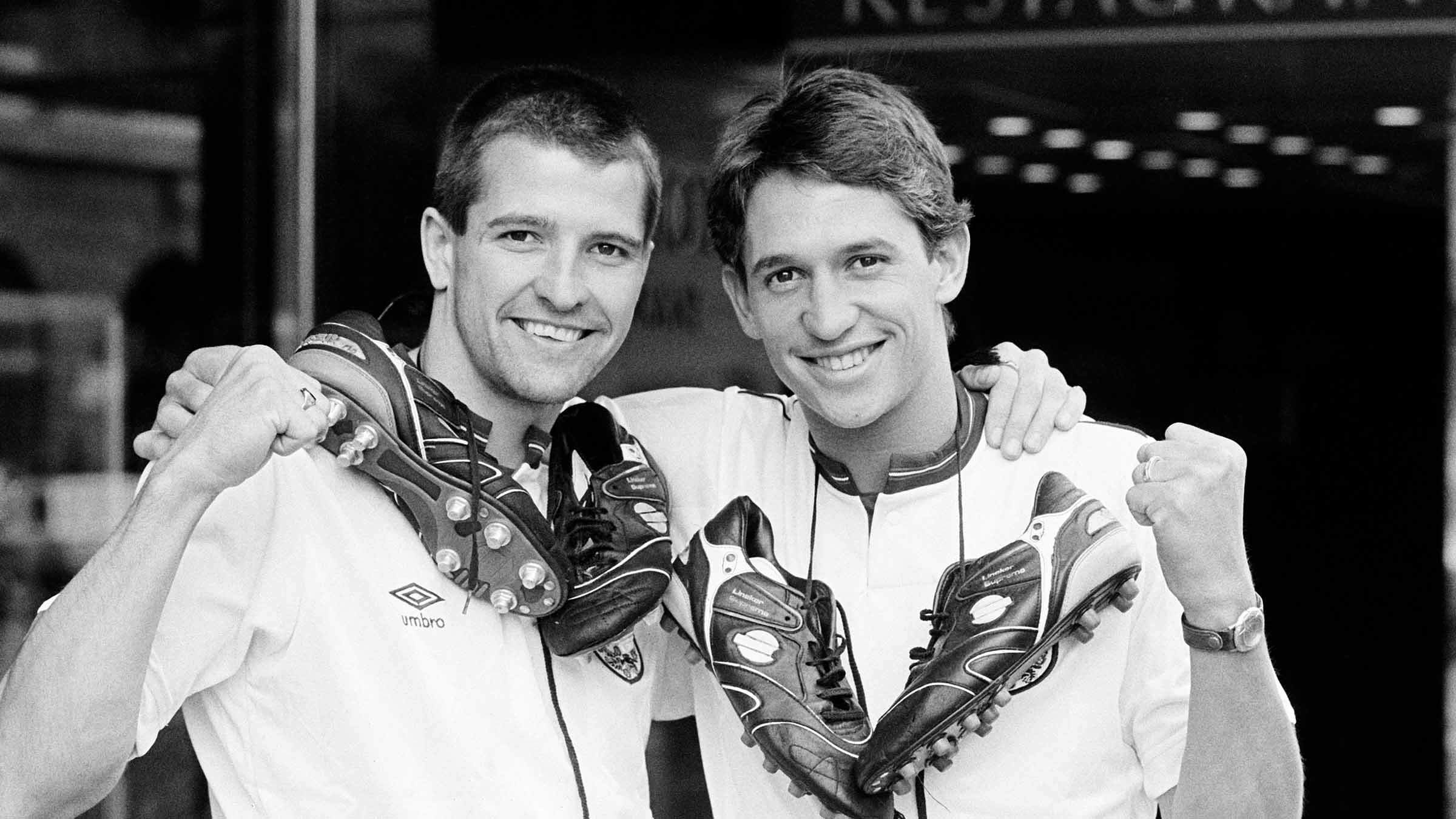 Bull had to make do with three substitute appearances against the Republic of Ireland, the Netherlands and Belgium, and once as a starter against Egypt, but it was off the pitch, rather than on it, where the players were having more fun.
"There were a lot of stories at the time about there not being any drink on the tour, but there was, and Gazza was the main culprit.
"When you get called up for a tournament squad, you have to take enough stuff with you – shampoo, underarm spray – to last six weeks, because you could be there for the whole thing.
"From day one, Gazza was going, 'Do you need any shampoo? Do you need any underarm spray? Do you need anything? I'm going down the shops,' and I was like, 'No, I'm alright.' But he asked me every day.
"It took me three weeks to run out of something, so I asked Gazza when he was going, and he said, 'Meet me there at one o'clock.' We got to this corner and a load of the lads were there, about five or six of them; Waddle was there and Beardsley, all of them. I was like, 'We're all going out at the same time then?'
"I was naïve and didn't know what was going on.
"We turned left and turned right and there was the Boots and I thought, 'Yes, I can get some stuff.' Next door to the Boots was a boozer – they'd been getting drunk for three weeks without telling me!
"I thought it was strange that he was going to the shop for shampoo every day!"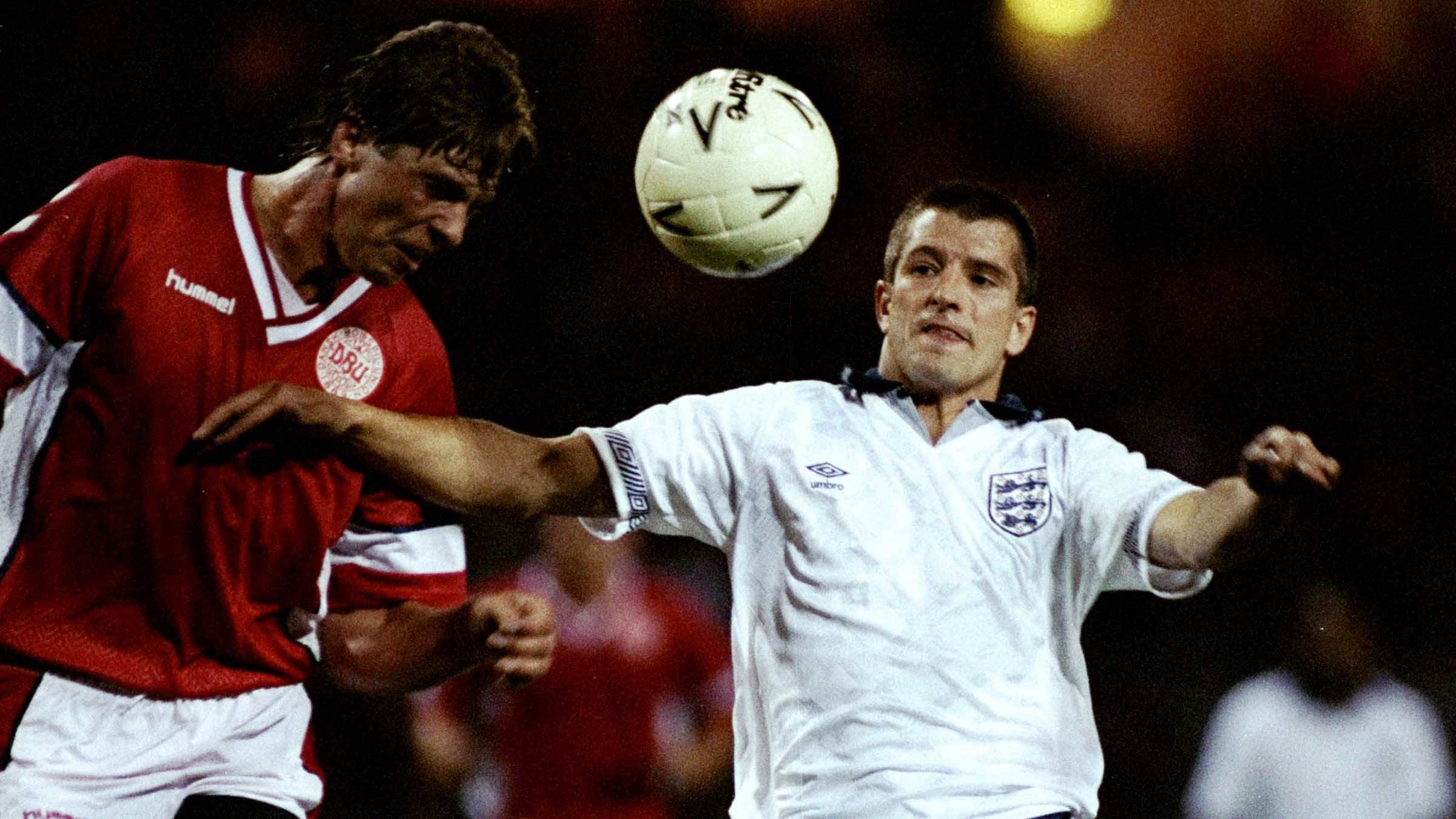 Despite not scoring in any of his appearances at the tournament, Bull thought he would have had chance to make an impact off the bench against Germany.
Getting ready to be brought on as England searched for an equaliser with just 10 minutes remaining, the Wolves striker was just about to make his appearance in a World Cup semi-final when Lineker fired a left-footed shot into the bottom corner of the net.
"In the semi-final against Germany, I was going to come on," Bull insists. "We were losing 1-0 and Bobby Robson said to me, 'Get your top off.' I was standing right next to him. 'Get your top off,' he said… and then Lineker scored.
"After he scored, the gaffer went, 'Put your top back on.' So, I zipped my jacket back up, sat down and thought my chance had gone.
"But then extra-time came, and I thought, 'Just give me 15, 20 minutes against the Germans.' I would've been like the Tasmanian Devil. I'd go on there, I'd hustle and bustle them, and I'd have a go.
"But it finished and then it was the penalties, and that was it.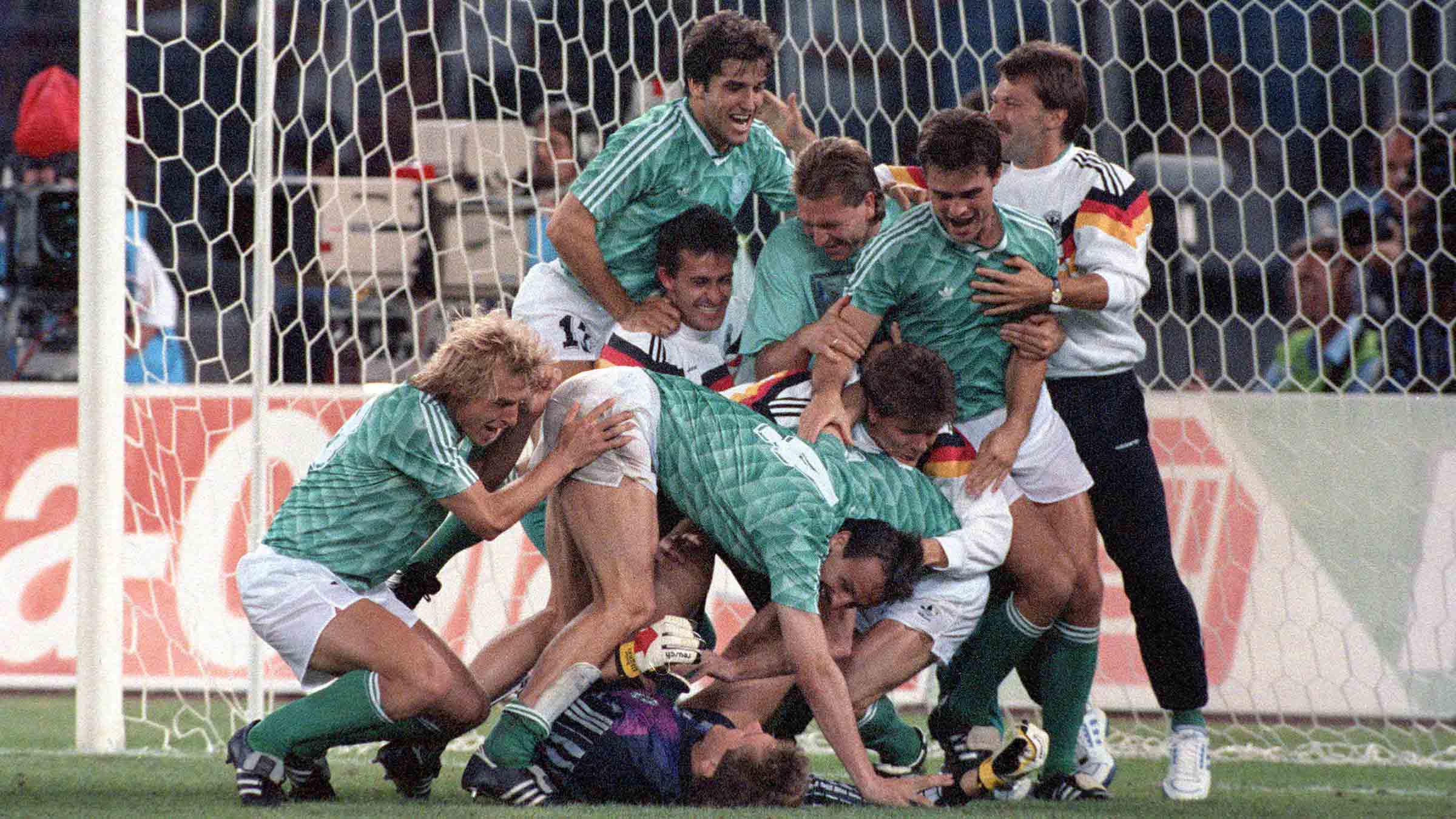 "I just wish he'd have given me 15 or 20 minutes because it was stalemate anyway. I think they were happy with the penalties, and I think we were happy to take them, but our penalty takers just weren't at it on the day.
"Would I have taken a penalty? No… Well, yeah, I would. I'd have just hit it as hard as I can."
Bull's dream of scoring for his country in an international tournament were over. Earning just two more caps in late 1990, as he wore the number nine against Hungary and Poland in two matches at Wembley.
That was the last time a Wolves player has started a game for England, having to fast forward another 21 years before a man from Molineux would get the chance to play for the Three Lions again.
No stranger to international sport, Jarvis was brought up by England representatives, with both his parents, Nicky and Linda, having played professional table tennis and even reaching the number one spots in the British rankings.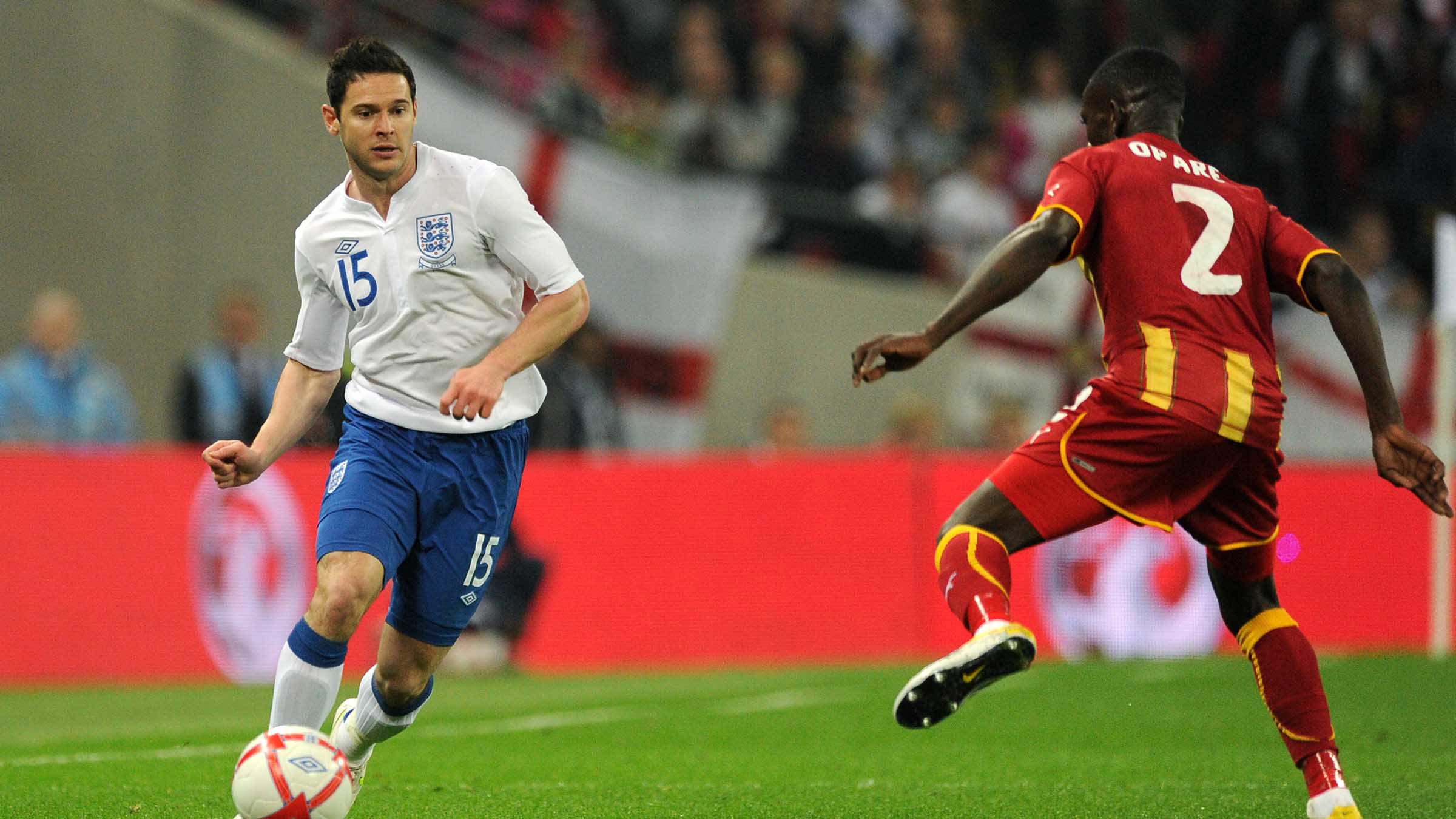 And his skills with a ping-pong bat came in handy during his England training camp in early 2011.
"There were quite a few who played table tennis on the downtime," Jarvis explains. "I went over, and I was just watching to begin with, and then I played a few games, but I ended up losing.
"I was rubbish and lost the first couple of game, because I'm not great to start with and take a few games to warm up as I hadn't played for so long.
"The other guys were playing and when it came back around to my turn again, I played and won, and then I won again, and I won again, and I won again. Everyone was like, 'Who's this guy?'
"Later on, I came in and they were like, 'Did you know his mum and dad were England number one?!' I was thinking, 'Oh no!' And they said, 'Oi, you've been hustling us!'"
The 2010/11 season was particularly impressive for the winger, whose progression into the national team might have come as a shock to some.
Unlike his attacking teammates Sylvan Ebanks-Blake and Michael Kightly, who both represented England under-21s in 2008, Jarvis had not played any international matches at youth level.
But in just his second season in the Premier League, the Middlesbrough-born wide man had become one of the key pieces in Mick McCarthy's gold and black jigsaw.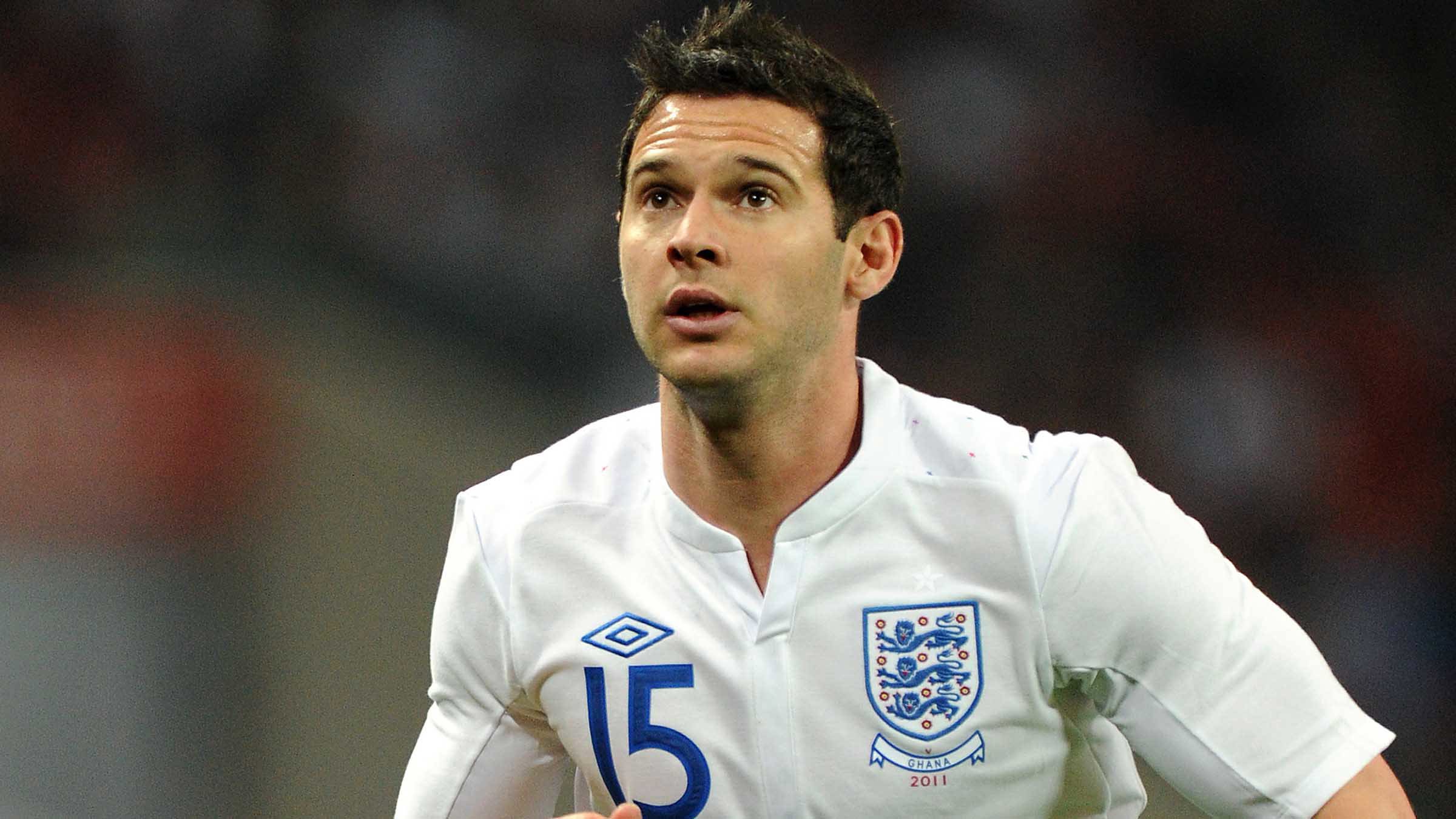 "I find it very hard to look back and start reminiscing and think about moments and things I've done as if they won't happen again," Jarvis admits. "Because I'm still playing and there's still more than I want to do.
"I'm always looking ahead to the next thing and my wife says the same thing, I'm never happy with what I've done – I always want to keep doing something else.
"Once I'm retired and looking back, I think that's when I will think, 'Yeah, that was amazing. What a career and what an achievement to have done.'"
Three goals the previous campaign had helped Wolves achieve top-flight survival, before scoring four goals – his highest tally for four seasons – to once again save off dreaded relegation.
His performances on the wing earned a call-up from Fabio Capello for England's Euro 2012 qualifier against Wales and a friendly with Ghana.
Despite missing out on the matchday squad for the Wales fixture, Jarvis was handed his one and only appearance a few days later, brining an end to more than two decades of an England team being without a Wolves player.
"I was so proud. Every day when I'm at home, I see a picture that Jody Craddock painted of me in the England kit, with the ball under my arm, Jarvis 15 on the back.
"It's a proper posed one, and I don't know when the picture was taken, but it was from the game and I must've been taking a throw in or something, and I was just standing there holding the ball.
"I asked Jody to paint it, and it's just a one-off original from Jody in my house and every time I walk past it, I'm like, 'Wow', and I'm taken aback. It's brilliant."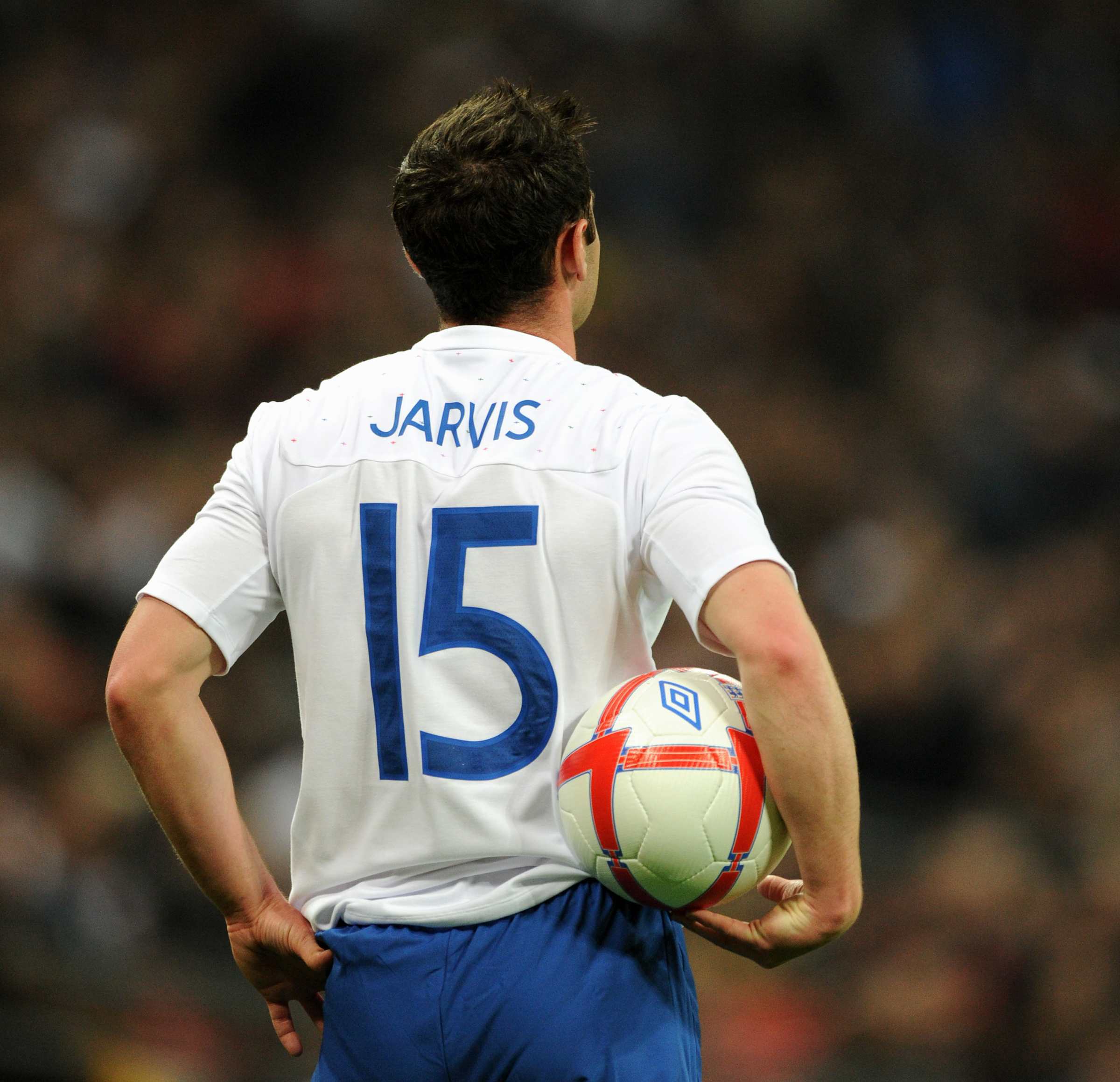 Returning to Wolves for the remainder of the 2010/11 season, Jarvis continued his fine form, picking up both the Players' and Fans' Player of the Season awards.
However, he admitted having to change his game following his England bow, with defenders setting their targets on him now he was an international.
"I don't think it changed me as a person. But Mick said to me when I first came back to Wolves that now I'm in the England squad, every defender is going to want to have the better of me, so I'm going to have to adapt my game.
"If I would always go down the line, now I would have to cut in a little bit. If I would've cut in a little bit, I now have to go down the line. I had to switch up my game, and that made it harder because you earnt more respect off your fellow professionals.
"The player marking me at right-back wouldn't be having any of it off me today, so I had to work even harder to try and improve and make sure I kept them guessing as to whether I was going down the line or cutting inside, and whether I was shooting or whether I was crossing.
"I wouldn't say playing for England changed me, if anything, it made me an even better player."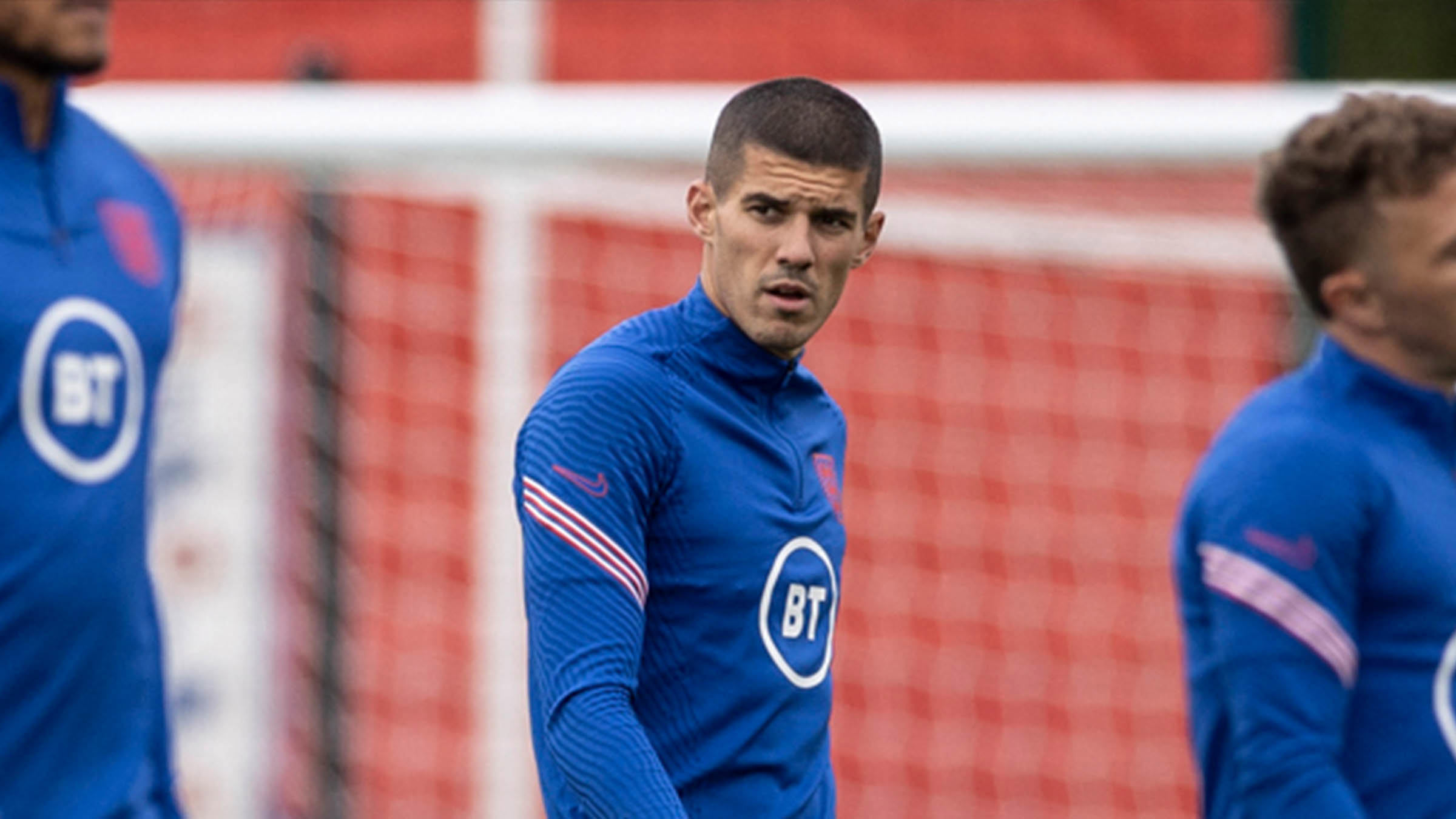 The most recent of England call-ups would have been an honour to no other player more than Coady.
A skipper who wears his heart on his sleeve and has always dreamed to one day play for his senior national side, the defender will be hoping to follow in the giant footsteps of former Wolves captains Wright and Hughes this week.
With games against Iceland and Denmark coming up in the next four days, Wolves supporters might not have to wait much longer before they can watch one of their own in the England shirt.

Long Reads
#WolvesInternationals