1st September 2020
Stephen Ward played more than 200 times as part of a tight-knit Wolves group which suffered every emotion football has to offer, with the highlight being promotion to the Premier League in 2009, and now reflects on his memories from wearing old gold and black.
THE MOVE
I'd gone on trial from Bohemians to Sunderland when Mick McCarthy was the manager. They were in the Premier League and I had a week or two there and did well. At the time I wasn't ready, I needed to play a bit more football, and he was honest enough to say that, but also said he'd keep an eye on me. At the time you're thinking there's no chance, but he was true to his word. I noticed Dave Bowman, a scout, came to a lot of our games. I came over for a couple of days training and signed, so I was delighted.
DEBUT
It was against Cardiff at home and they weren't allowed any fans, so the whole away end was empty. We lost 2-1 late on, but I came on for 15 minutes or so. It was unbelievable, I knew of Wolves before I came, but to come on in that stadium was the biggest game I'd ever played in. I played in the next game against West Brom in the cup, it was a tough game, we lost at home, but it was my first taste of the rivalry.
FIRST GOAL
I think it was at Ipswich. I took it around the goalkeeper and scored from a tight angle. We won 1-0 on a Tuesday night.
BEST GAME
QPR when we got promoted. I don't think you can beat that feeling. Obviously, we had some massive games in the Premier League and turned over a lot of big teams. I scored the winning goal at Anfield which was a great night, but if you could pick one feeling and emotion, it was QPR. It was with lads who'd been in the lower leagues, so for us to realise our dream that we were going to be Premier League football was unforgettable.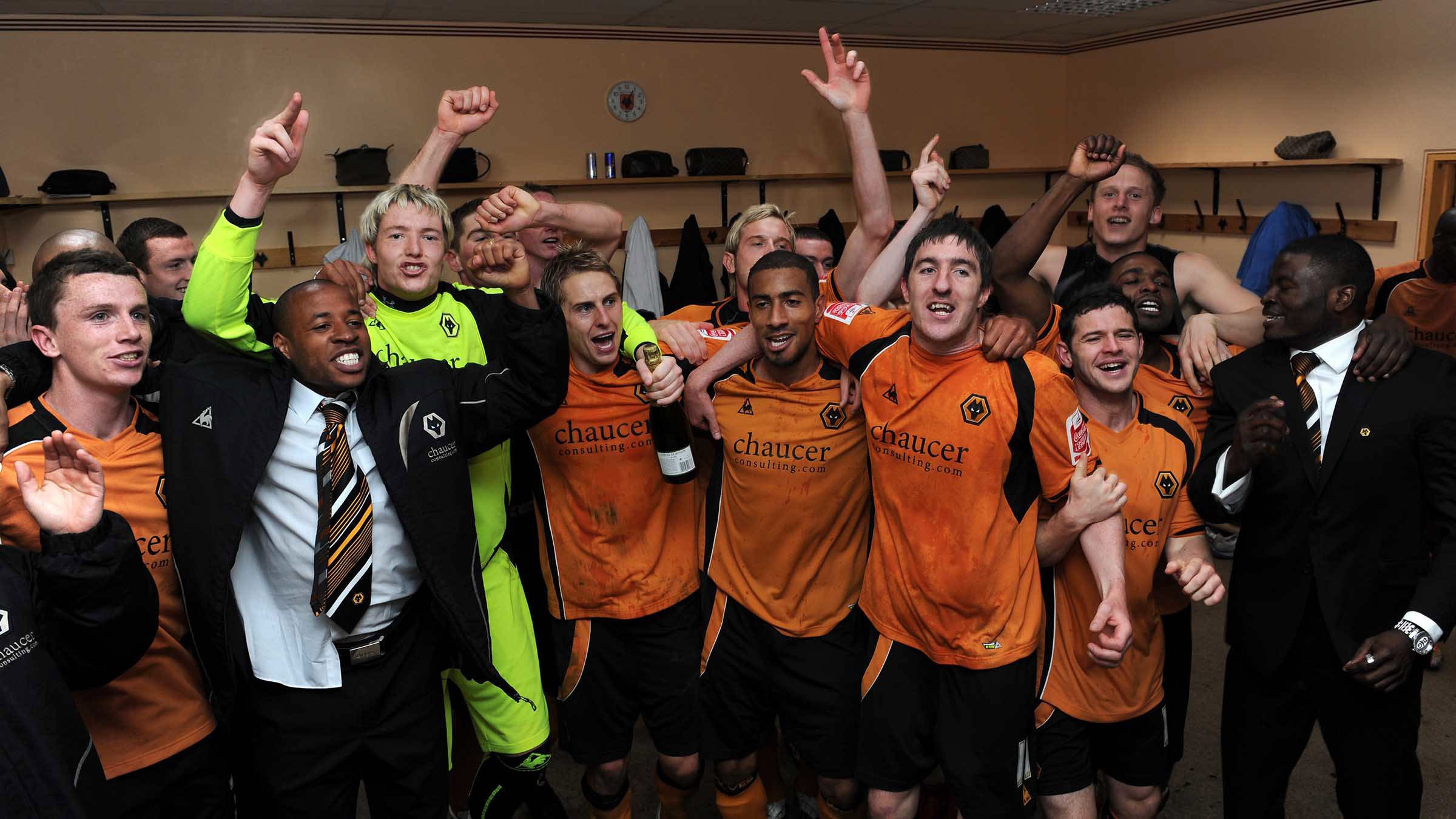 BIGGEST DISAPPOINTMENT
There was a few at the end. Probably the Wigan game when we were relegated from the Premier League. Going into League One was something we never envisaged happening, but the Wigan one, there seemed to be a real end of an era feeling. There was a bit of discontent with the fans and board. That probably rolled into the next season which didn't help us at all.
TEAM SPIRIT
The team spirit was always good, even in the tough times. We had a good group of lads who worked hard for each other, whether it was going well or not. The lads gave 110 per cent, played through injury and gave their best. When you move on to different places and see what it's like, you realise how good our team spirit was. It was just a shame how it ended.
THE MANAGER
Mick was brilliant. If you ask any of the lads that were there in my era, they'll say he was unbelievable. I don't think, in my opinion, he gets enough credit for what he did with the club, after where he took it from when he first came in. The budget that he had, the players he brought in and developed into players who've had great careers, I can't speak higher of him and that's the case with most lads who played under him. When he left everyone was devastated and that showed the impact he had on us as players and people.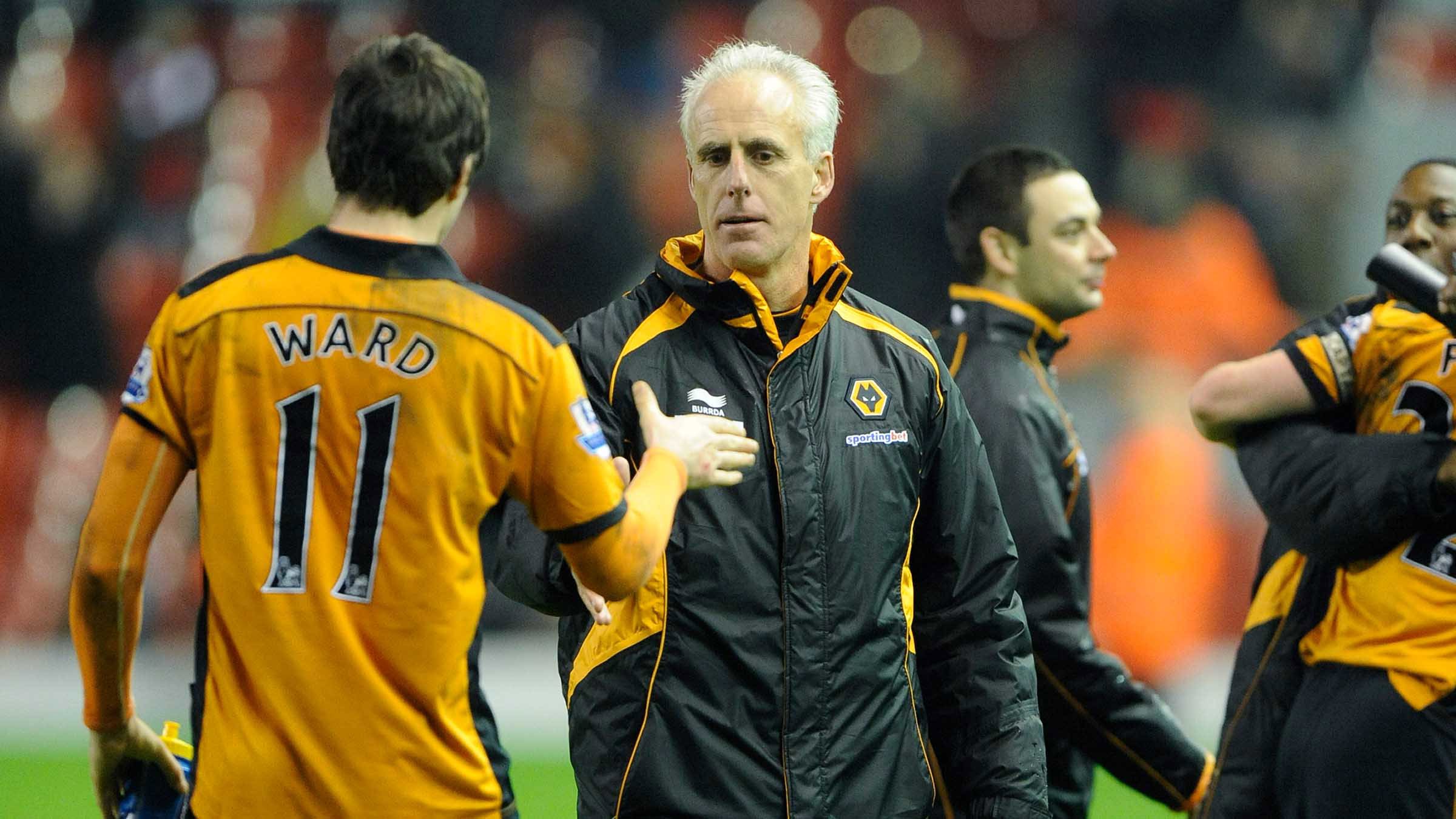 BEST PLAYER
Over the years there was a few. There was a time I thought Michael Kightly was unplayable. Wayne Hennessey was fantastic in goal. Steven Fletcher up front was brilliant, Kevin Doyle had a spell too. Sylvan when we got promoted was on fire. It's difficult to pinpoint one. What we were built on was a group of good players, rather than individuals.
ROOM MATE
Karl Henry and Kevin Foley for a spell each. They were good to room with and I'm still in touch with them.
ROLE IN CURRENT TEAM
Left side of the back three I'd say. I don't know if I have the legs to do wing-back. Naturally, wing-back would be the one, but in the back three.
THEN VERSUS NOW
They'd batter us with the players they've got. We'd make it ugly and try to take them off their game. We had a great side, but the whole club has gone to a different level and the team they have now is fantastic, I love watching them play. I came back with Burnley in 2018 and it was 1-0, but they were unbelievable on the day. It's difficult to say, but you have to give them credit for what they're doing.

Wolves Scrapbooks