26th August 2020
For presenter, Wolves Foundation ambassador and gold and black supporter Jacqui Oatley, it was one of the few successful visits to Burnden Park in the 1990s that she looks back on with great fondness from her time following the team up and down the country.
The latest guest on Wolves' Old Gold Club My Golden Game podcast, Oatley joins Mikey Burrows to discuss the 1994 Division 1 win over Bolton Wanderers and Graham Taylor's first match in charge of the club.
Having gone on to commentate alongside Taylor at the 2010 World Cup in South Africa, Oatley has fond memories of the former England boss' managerial debut in old gold – especially compared to the following year's visit to Bolton, which most Wolves supporters are still trying to forget today.
On Taylor's first game in charge at Bolton
All the time I'd been supporting Wolves, Graham Turner had been in charge and I remember when I was in my university room seeing it on the news that he'd been sacked. It was the end of an era.
I hadn't been through the lower two divisions as I started going in 1990, I only knew second tier football, but I knew how much he meant.
Graham Taylor was announced, and it was a real shame that several fans didn't seem to believe he was good enough for Wolves. Even though England had failed to qualify for the World Cup in 1994, the way he was treated by so many people was way over the top.
But the ridicule stuck. You can have people criticise you, you can have people say they don't like what you're doing, but to actually laugh at you and ridicule you – he didn't deserve that.
On a visit to Burnden Park
This was before it became a permanent rivalry, because 1995 was just so hideous!
Johnny Phillips and I travelled across to Burnden Park from Leeds in my little Fiat Uno with the 'Wolves on tour' sticker in the back of my car window – which basically led to my car being broken into and smashed up!
Anyone who has been to Burnden Park will remember it for one thing and one thing only – the most ridiculous supermarket that was in the away end! They built it in the 1980s to save the club. That money saved Bolton Wanderers, so they just said, 'Yeah, that's fine, just put your supermarket there.'
But it meant that a lot of away fans couldn't even see the pitch because it protruded out, so if you were in one half of the away end, you would only be able to see one half of the pitch!
On tasting victory on the road
Winning away; I don't think there's anything better. As much as we love the South Bank and Molineux, my happiest times as a supporter have easily been the away games.
I don't think going on the coaches were my favourite because they were usually the unglamorous games that nobody wanted to go to, so I was always like, 'Go on then, I'll go.'
There were a lot of certain smells I would remember going on the trains to matches – the smell of spilt beer and toilets not working!
I loved away games because being on the terrace and the Wolves fans were so noisy – they still are now. I was in the away end at Old Trafford when Joao Moutinho scored a wonderful goal and the Wolves fans sang the whole way through that game as they tend to do, no matter how good Wolves are, no matter what division, they always create a noise.
I enjoyed being part of that tribe on the road and putting your imprint on particular towns or cities and you're part of a pack, as Nuno calls it now. I do miss the chance to go to them as much now as I used to.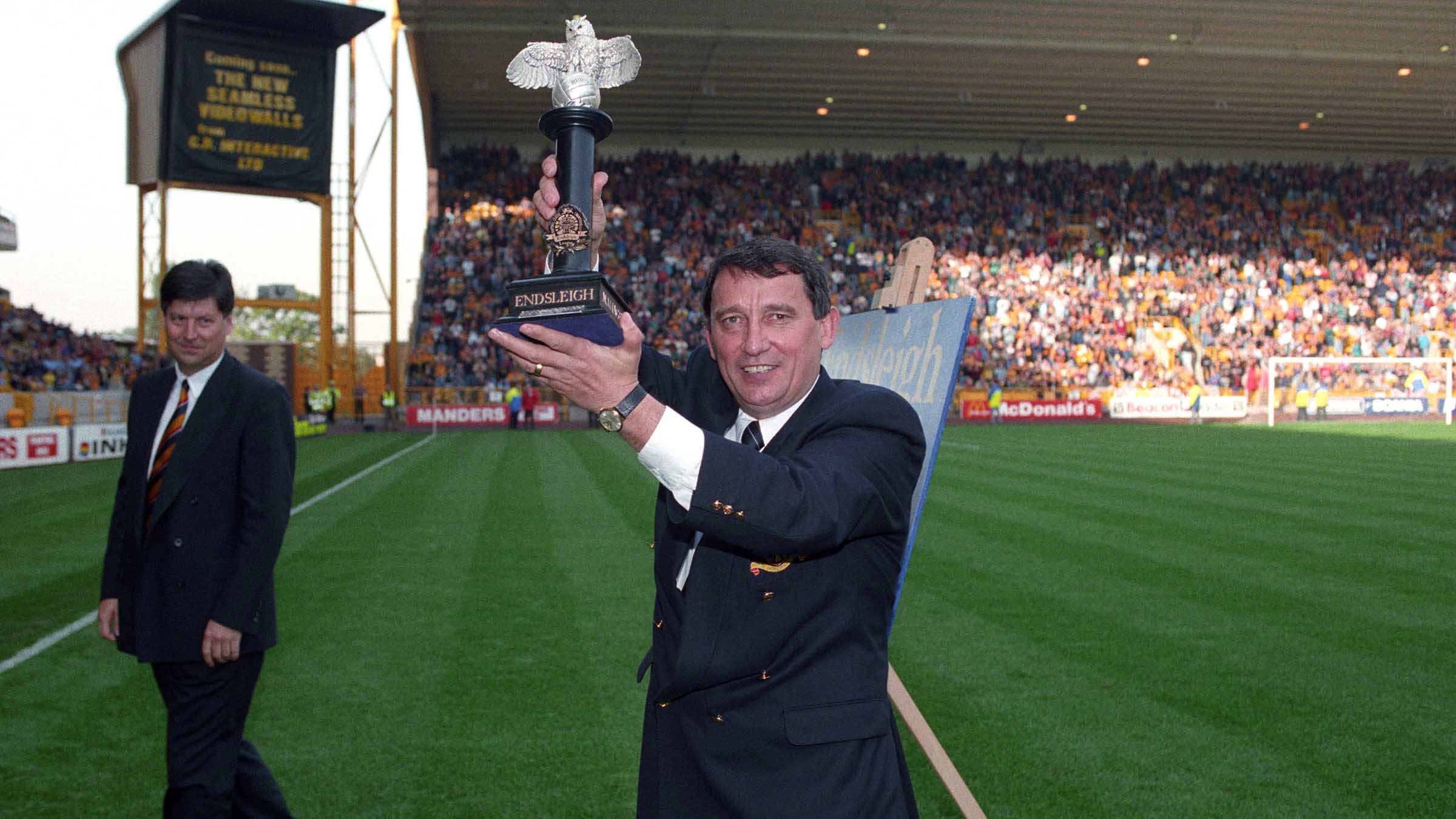 On queuing to meet the new boss
I remember Graham Taylor started off in the stands for that game and Guy Whittingham was on loan from Villa at the time and he scored the opening goal – Lee Mills had a shot parried and Whittingham followed up.
The notorious John McGinlay equalised and then 'Thommo' who was playing full-back that day, showed beautiful control and finish, just like the Harry Kane goal for Tottenham against Crystal Palace, it was a lovely finish into the bottom left-hand corner.
Then Guy Whittingham got his second goal after Graham Taylor had gone done at half-time. Wolves won 3-1, it was a good night and I remember having this urge to meet Graham Taylor just to wish him luck.
I remember waiting outside and there were loads of Wolves fans waiting to meet him to wish him good luck. He was a lovely man and so polite, but I think he was just pleased to have this recognition and to have fans want him to come after the torrid time he had after the England fall-out.
On Taylor and Wolves' future
Graham went on to do well at the club. Obviously, we missed out on the play-offs that year, finishing eighth and then the following year, he took us up to fourth in the table, into the play-offs and then…
It was so cruel the way it finished. I think most people remember what happened. We battered them in the first leg but only a 2-1 win because of Jason McAteer shinning it in from 25 yards, and of course he [McGinlay] should've been sent off for his assault on David Kelly.
He wasn't, and then goes on to score two goals in the second leg.
It was such a shame that was the only full season Graham had with Wolves and ended up sacked the following November, which was a ridiculous decision.
He's spent wisely, he'd spent on really good players but when did he ever have all these players fit at the same time? He was so unlucky.

#OldGoldClub