26th August 2020
Wolves Museum hosts hundreds of artefacts detailing the fascinating past of the club.
Historian Pat Quirke has taken an in depth look at some of the most stand-out items which can be found in amongst the cabinets of the captivating home of Wolves' long and proud history.
One of Wolves' greatest days in the past 30 years came on Monday 26th May 2003, when more than 30,000 supporters dressed in gold and black visited Cardiff's Millennium Stadium to watch their side take on Sheffield United with a place in the Premier League at stake.
Pat explains: "When Sir Jack Hayward took over the club in the early 1990s, he spent a lot of money trying to get Wolves back into the top-flight.
"After he appointed Dave Jones as manager, they assembled a team which was really fantastic at the time, including Paul Ince and Denis Irwin, both international players who played for that successful Manchester United team of the 90s, and both really top men.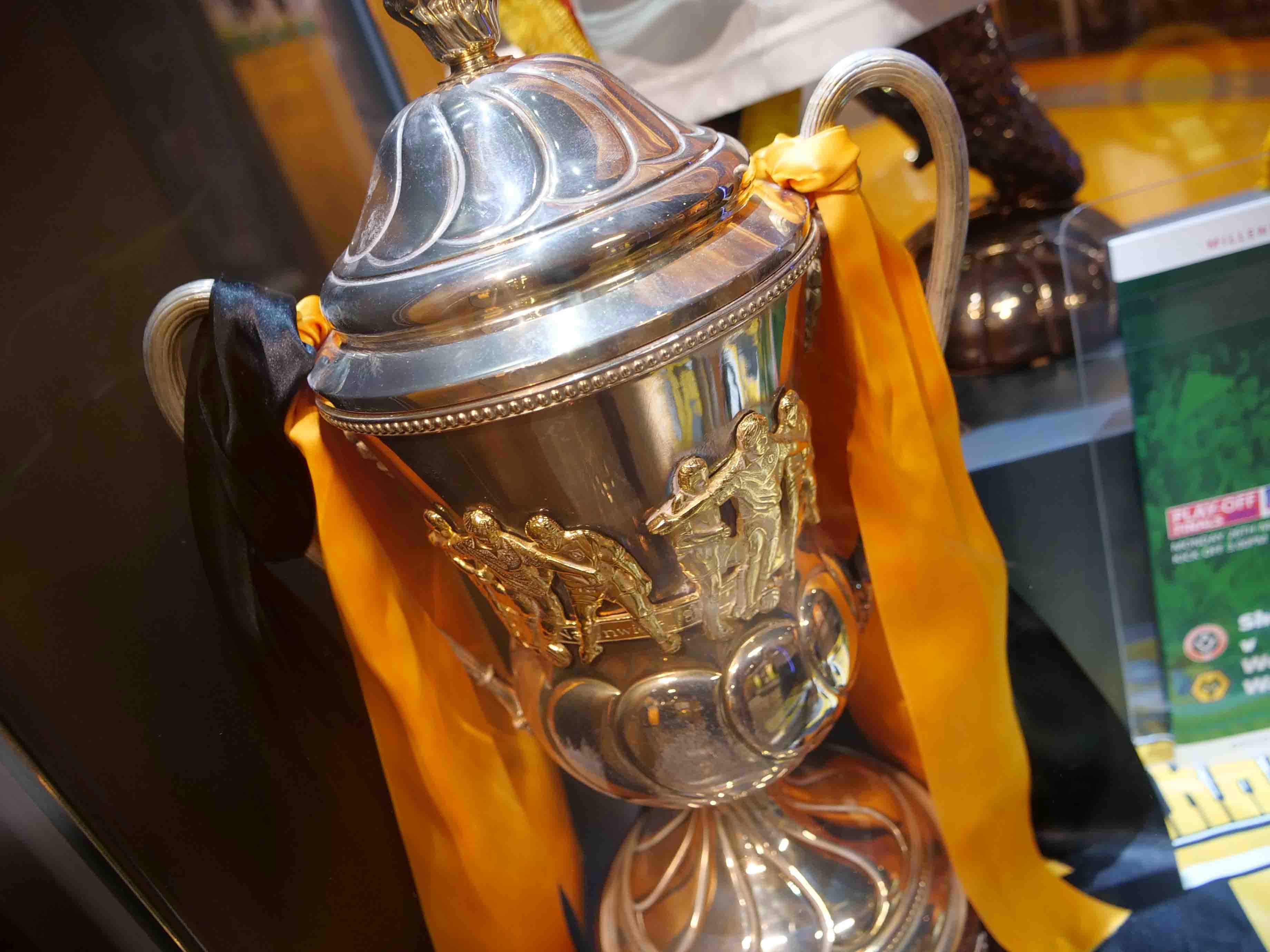 At the end of the 2003 Division One season, we reached the play-off final at the Millennium Stadium and played Sheffield United. The game took place in Cardiff because the new Wembley was still in the process of being built.
"It was a glorious day for everyone involved at Wolves, as Mark Kennedy, Nathan Blake and Kenny Miller all scored, while Matt Murray saved a penalty to see us win 3-0.
"We only went up for a year and came straight back down again, but I think what meant most to everyone was actually the achievement of going up after the club almost went out of business in the 1980s. Sir Jack himself admitted he should have spent more on players than he did, which shows what it actually takes to stay up.
"I was fined for speeding that day, but it was one of the many great days I've had supporting Wolves."

Inside The Museum