23rd August 2020
Wolves Museum hosts hundreds of artefacts detailing the fascinating past of the club.
Historian Pat Quirke has taken an in depth look at some of the most stand-out items which can be found in amongst the cabinets of the captivating home of Wolves' long and proud history.
As one of the founder members of the Football League, Wolves have always played an important role in the competitions which we still know and love today.
The Football League was established in the late 19th century, with the 1888/89 season being the first edition of the competition. The season began on 8th September 1888 with 12 member clubs from the Midlands and Northern England. Wolves' first match saw Jack Addenbrooke's side take on Aston Villa at the club's former Dudley Road ground.
Pat explains: "In the museum, we have the programme from the first game of the first day of the Football League when Wolves played Aston Villa at Dudley Road.
"The was the ground where the team first played after establishing themselves as St Luke's FC, before the club moved to Molineux a year later.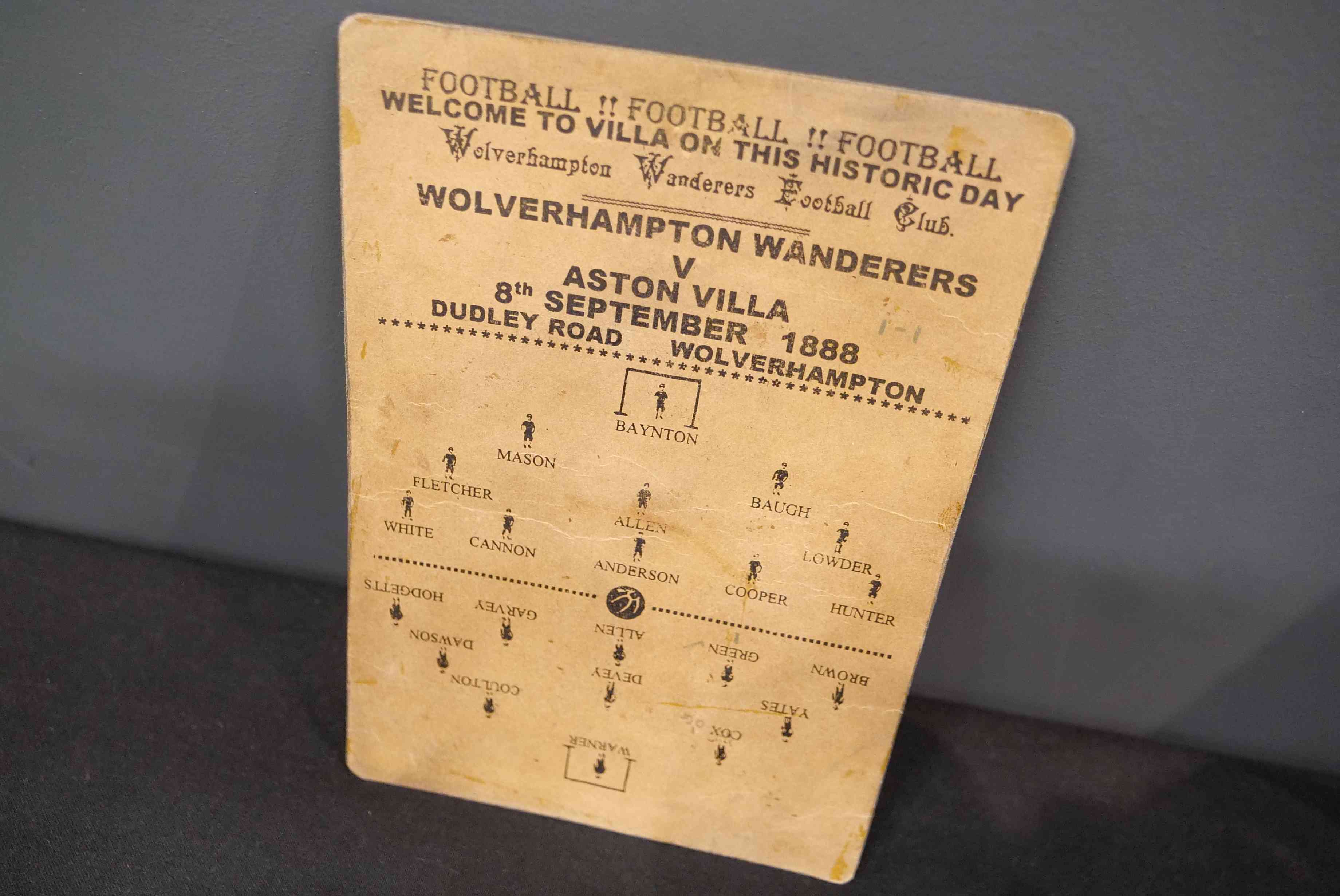 "The game finished as a 1-1 draw, with Wolves scoring first, which was always believed to be the first ever Football League goal, however, it was accredited as a Villa own goal, with defender Gershom Cox being the one to score against his own team.
"We think this programme is the only one of its kind left in the country, but unlike the programmes you get today, this one was basically just a team sheet showing both of the two line-ups.
"Wolves are at the top and Villa are at the bottom, with the Wolves goalkeeper that day being John Baynton, who founded Wolves alongside John Brodie, while Mason is Charlie Mason – the first Wolves player to earn an England cap."

Inside The Museum