19th August 2020
Wolves Museum hosts hundreds of artefacts detailing the fascinating past of the club.
Historian Pat Quirke has taken an in depth look at some of the most stand-out items which can be found in amongst the cabinets of the captivating home of Wolves' long and proud history.
The European Cup was conceived in 1955, but it wasn't until three years later when Wolves got their first chance to play in the competition which the club played a major role in helping to create.
Stan Cullis' side played their first match against German champions FC Schalke 04 on 12th November 1958, drawing the first-round, first leg tie 2-2 at Molineux thanks to two goals from Peter Broadbent.
Wolves then travelled to Gelsenkirchen for the second leg, but unfortunately fell to a 2-1 defeat, with Alan Jackson netting the visitors' only goal, seeing the side from the Black County fall out of the competition at the first hurdle.
Pat explains: "We're responsible for creating the European Cup – well, we like to think we are! That's because of the floodlit friendlies which took place at Molineux throughout the early to mid-1950s.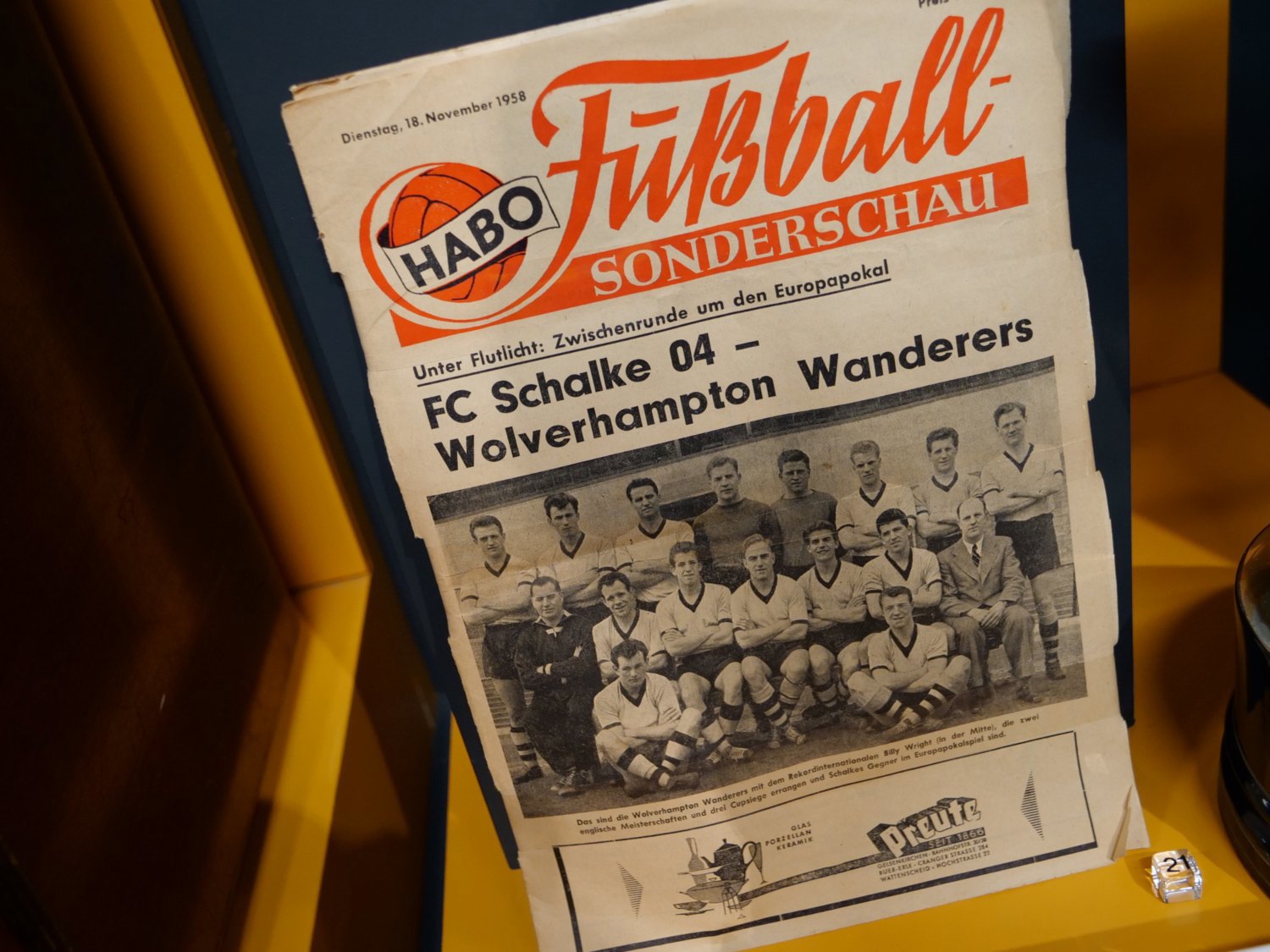 "For a couple of years, between 1958 and 1960, we competed in the European Cup, but we never got that far in all honesty.
"One of the items we have on display from those early European games is this HABO Fussball Sonderschau magazine from Germany. It is a preview of our first ever European Cup match between Wolves and FC Schalke 04.
"We had this item out of our display not too long ago because there is a German man who is writing a book about the history of Schalke and we sent him copies of this magazine to help him with his research."

Inside The Museum