12th August 2020
The importance of victory in Wolves' six-pointer away at West Ham United back in March 2010 gave Kevin Doyle more satisfaction than any other game in his gold and black career.
The Irish striker spent several years leading the line under Mick McCarthy in the Premier League, scoring 33 times in his 179 appearances, but one game holds more memories than most others.
In the latest episode of Wolves' podcast series My Golden Game, Doyle chats to host Mikey Burrows about the 3-1 victory over the Hammers in his first season at the club, and Wolves' first in the Premier League, as the striker, Ronald Zubar and Matt Jarvis' goals helped push the team closer to survival.
On hammering the Hammers
"It was an important game for us. It'd been delayed because of cold weather over Christmas, so the game had been put back.
"It was a big game for us in a relegation fight and would decide whether we would be in one or not. They were close to us in the league, it was a TV game and there was a bit of pressure on it.
"We went into it and put on one of our best performances that season. Under a bit of pressure, away from home, and we won 3-1."
On a crucial six-pointer
"West Ham were struggling as well, so it was a six-pointer. I just remember it being a good performance and everyone on the bus afterwards was in a good mood, knowing we had pretty much got ourselves out of a relegation battle by winning that game.
"It was the first season for Wolves back in the Premier League and that was what the club wanted. We wanted to put on a performance to show that we belonged there.
"From a personal point of view, I also played quite well and scored a goal, so all those things add up to make it one of my favourites. But more than that, it was just a pressured game and we played well."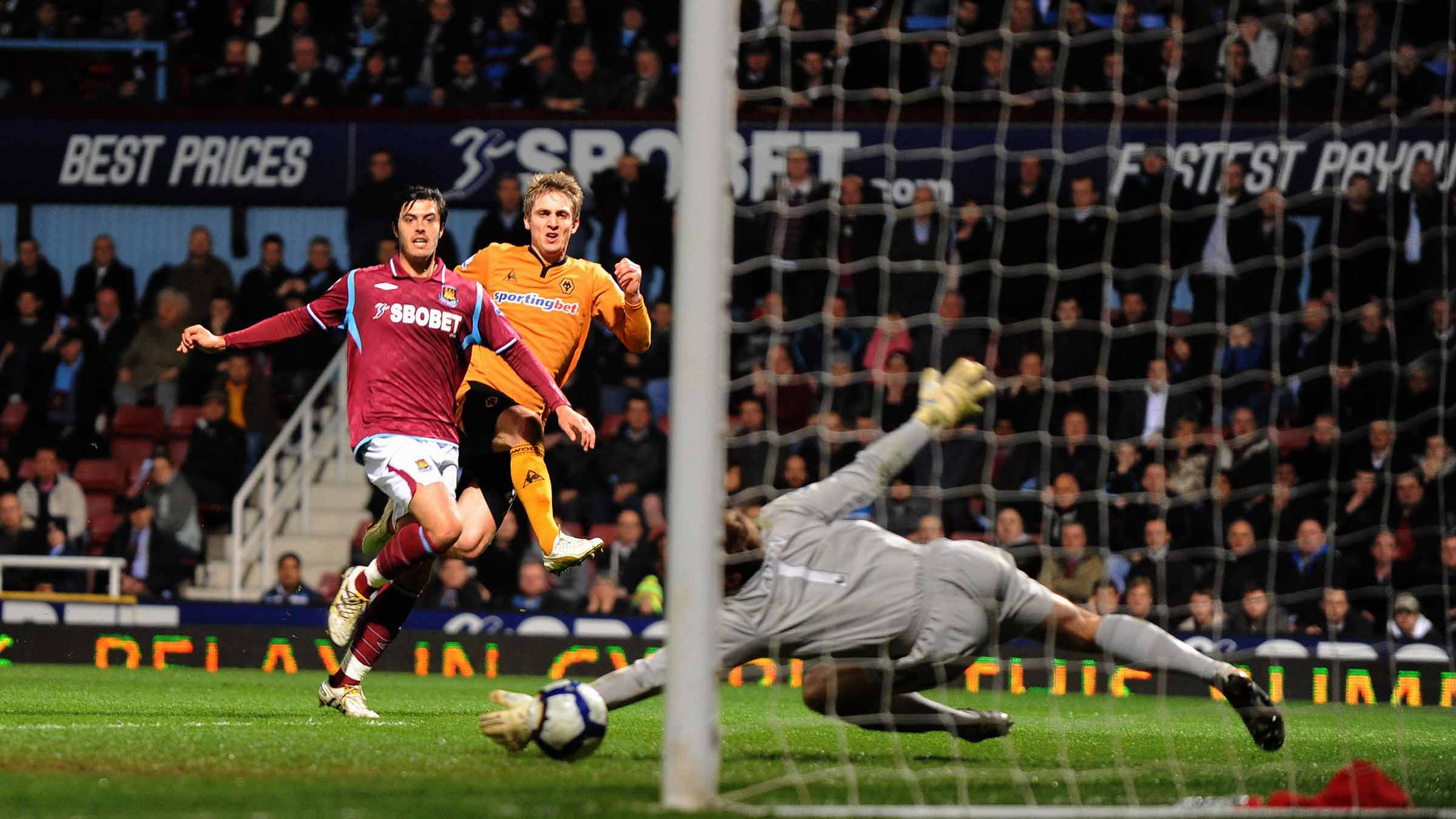 On opening the scoring
"Richard Stearman before the game had actually given me a pointer to close down their centre-half [James Tomkins]. Someone told me that, and in my head it's Stearman. He told me that he'll take a chance on the ball and I remember seeing him and thinking, 'I'll have a go at him here.'
"He looked comfortable on it, but I'd been given that little tip, so I did. I won it off him and got through on goal at an angle and managed to finish it.
"It was a tight angle and, thinking back on that, there was a much better chance of not scoring it than scoring it. I just got a sweet connection on my left foot. It was the only place I could score was to put it in that bottom corner at pace, and it pinged in.
"I don't know if this is true or not, but my memory of it was just silence in the ground, and the Wolves fans were up the other end. I didn't sort of know where to celebrate because there was a bunch of angry West Ham fans in front of me.
"But I think we'd been playing well up until that point, and the goal was coming. It was so important that game, so it was more of a relief to score and get one up, a sort of pressure relief than the joy of scoring a goal."
On Zubar doubling the advantage
"Zubes was all the way up there, sort of like Matt Doherty now. Zubar was a lovely fella, I really like Ronald. He signed as a centre-half, but I think he was playing full-back in that game, because he liked to get forward.
"He wasn't as tidy on the ball as Doherty, but he was as energetic and loved to get forward, and that was a fantastic finish. I can't remember the build-up to it, but I remember him having a strike and thinking, 'Zubar, what are you doing?!'
"In that game, I think Kevin Foley almost scored a really good goal as well. He hit it right into the corner of the crossbar from a move of ours. He was playing right wing, with Zubar right-back. But it was a good goal from Zubes that night."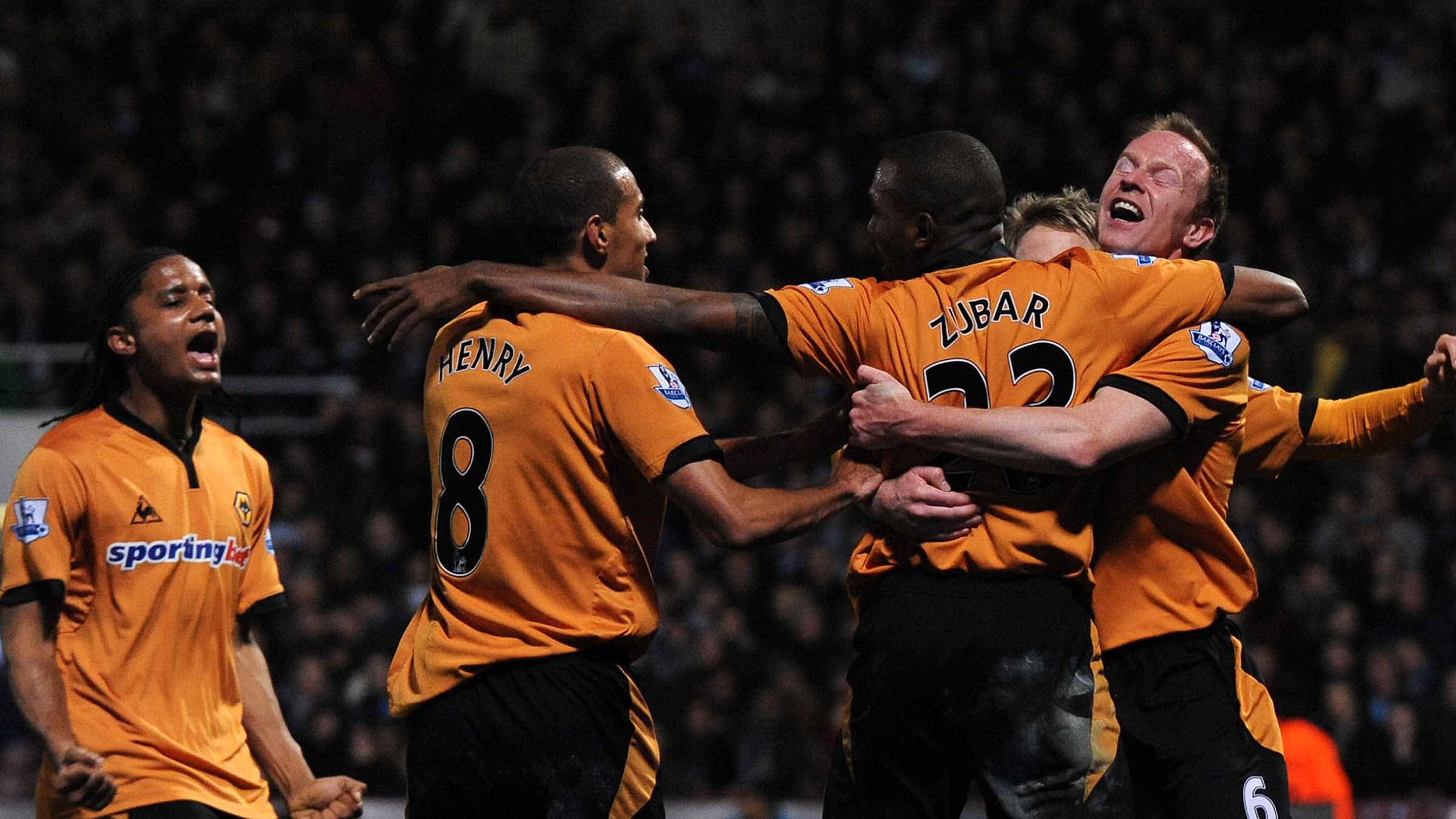 On taking a three-goal lead
"It was massive. When Matt's goal goes in you can really enjoy it. I have pictures in my mind of Matt running into the fans or running up into the crowd, but maybe that didn't happen.
"I just had a sense that we'd won the game now. It was the icing on the cake, pressure off, lovely goal, breakaway goal and Matt put a lovely finish on it.
"He was one of a number of players who were starting to play really well at the time as well, they were starting to get their feet under the Premier League and that was the beginning for Matt, and the next few years he went on to play really well.
"That was the icing on the cake, and we could enjoy the rest of the game."

#OldGoldClub