4th August 2020
Greek football expert and Sport 24 reporter Dimitris Samolis believes Olympiacos will take heart from their impressive victory over Arsenal when heading to Molineux on Thursday.
Samolis provides the lowdown on the newly crowned Greek champions in the last special edition Europa League matchday programme, which is available to buy here.
He insists Olympiacos will arrive in positive spirits, having upset the odds at the Emirates Stadium in the previous round of the Europa League, and a taste of his programme interview is available below.
On life after lockdown
"They were impressive. They wanted to finish the season without a loss, but they lost to PAOK and they didn't like it at all.
"After they mathematically won the time, sometimes they played not as powerfully, and that caused the defeat to PAOK, but after that game they still continued to play as before. They were very good.
"Generally, they are in a very good position and against Wolves I'm sure they will be at a very high standard, as long as they stay healthy, of course."
On turning attention to the Europa League
"They see it as a great opportunity to improve this year in Europe. They believe they have a very good team.
"Of course, they understand Wolves is a very strong opponent, with great players. I can't say Olympiacos feel the favourites, but inside I'm sure they believe they can do it because they did it already against Arsenal.
"They will give everything they have to pass to the next round; they believe they can do it and will give it everything they have."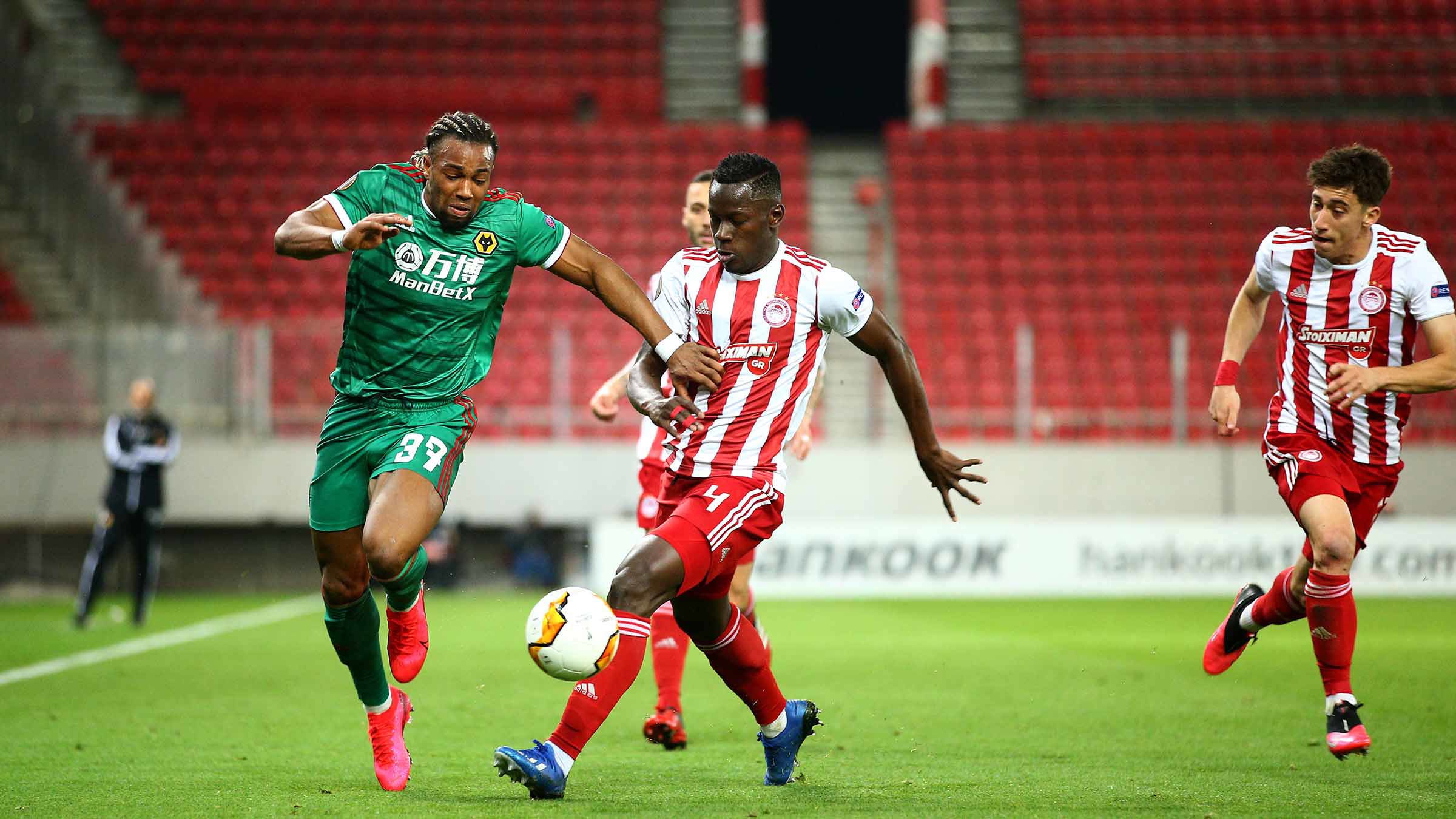 On their last trip to England
"Generally, the coach doesn't easily distinguish games, does not say certain games were more important, but even him, when he's asked, he always speaks of the Arsenal game. For everybody it was one of the best nights in recent years.
"Although they'd beaten Arsenal in the past and won some important games in Europe, the difference is this time they managed to eliminate Arsenal and move on.
"For this reason, people say it's one of the most historic games in Olympiacos' history."
On the first leg in Athens
"Olympiacos believe that they could have won that game, had it not been for the red card of Ruben Semedo. There was no atmosphere because of the fans, but Olympiacos believe they could have got a better result if they had played with 11 players.
"It's a bad thing he won't be available because he's the best defender and a leader, but the other defenders played at the Emirates and did a very good job.
"Everybody understands that the favourite is Wolves because of the away goal, but at the Emirates Olympiacos needed to score and they did it."
To hear more from Samolis and enjoy a whole host of other features, purchase a matchday programme now.

#WOLOLY