1st August 2020
Wolves Museum hosts hundreds of artefacts detailing the fascinating past of the club.
Historian Pat Quirke has taken an in depth look at some of the most stand-out items which can be found in amongst the cabinets of the captivating home of Wolves' long and proud history.
The latest Wolves Museum artefact we are looking at is a unique piece of Wolves history which there are few and far remaining in existence – Kenneth Hunt's Club Cap.
The most famous amateur footballer in Wolves' proud history, Hunt was rewarded for his part in helping the side win the 1908 FA Cup Final by being awarded with a cap; something usually associated with international appearances.
Pat explains: "This is the only example we have of a Wolves cap from 1907/08. Usually the FA would give caps to players for representing England, but Wolves used to present each player with a cap to mark their appearances that year.
"Although this is the earliest we have, there are photographs of players wearing them long before that particular season.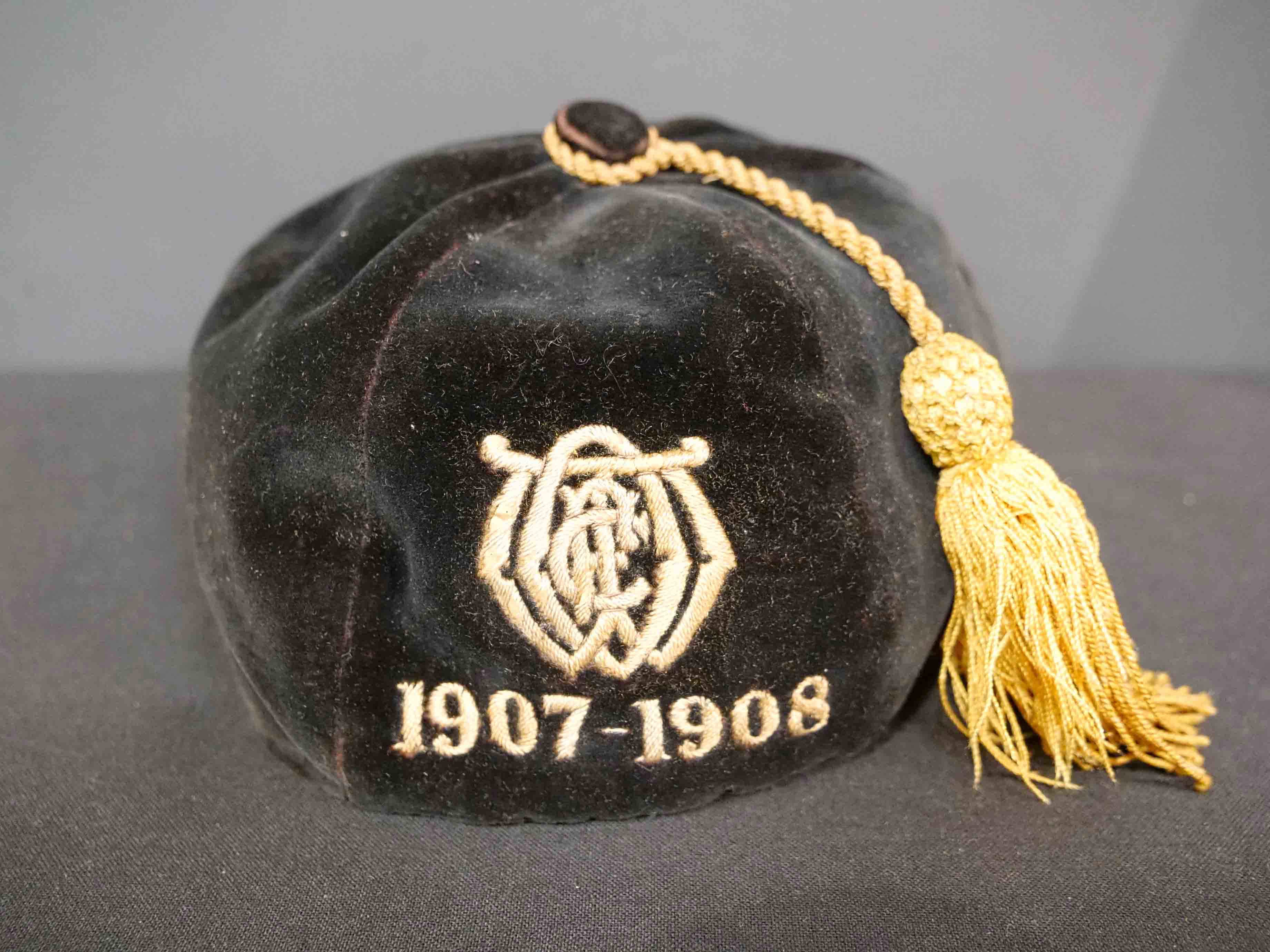 "This cap belonged to Kenneth Hunt, an England international who played 12 years off and on for Wolves. Hunt opened the scoring in the 1908 FA Cup Final and was a big hero in Edwardian times for the club.
"Something else which is quite unique on this cap is that it also shows a convoluted logo on the front of it. This is the earliest example we have of a Wolves badge – you can just about make out 'WWFC' in twisted embroidered lettering."

Inside The Museum