19th July 2020
Wolves Museum hosts hundreds of artefacts detailing the fascinating past of the club.
Historian Pat Quirke has taken an in depth look at some of the most stand-out items which can be found in amongst the cabinets of the captivating home of Wolves' long and proud history.
In the early days following the club's formation, Wolves were one of the best teams in the country, playing in the first ever Football League in 1888/89.
To mark their top performances, which included taking the 1893 and 1908 FA Cup titles, composer Ezra Reid wrote a piece of music set to illustrate the drama of a football match.
Pat explains: "One of the interesting pieces in the museum, which is a bit different to the other articles we have is the sheet music for a Victorian piece.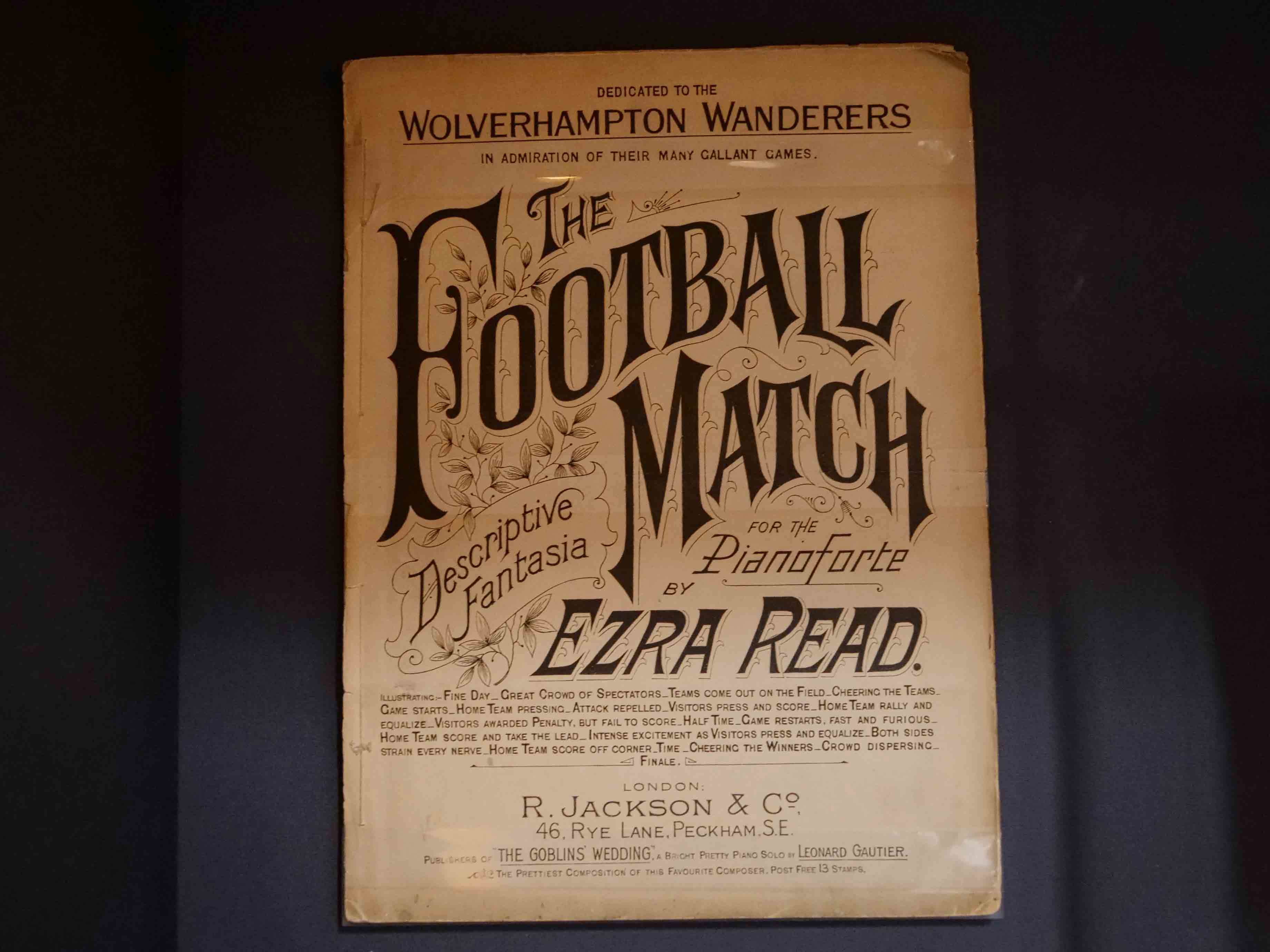 "It was composed by a man called Ezra Reid and he tried to make money out of the Wolves by putting together this composition.
"We once got a local musician and music teacher to transpose the piece and he recorded a version for us.
"It's very much Scott Joplin-style 'plinky-plonky' music and is meant to illustrate the drama of the team coming out, the cheering of the crowd, and the teams scoring, but instead sounds like something that should be played in a downtown saloon in Memphis.
"On the cover it says he dedicated it to Wolves, but he did the same piece for Tottenham Hotspur and just changed the name on the front!"

Inside The Museum