6th July 2020
Legendary defender Denis Irwin has described helping the club he supported as a boy into the Premier League for the first time following the 2003 play-off final victory over Sheffield United as one of the greatest moments of his illustrious career.
Wolves will once again take on the Blades this Wednesday evening, but Irwin has reminisced on the most famous previous meeting between the two in the first edition of the club's new podcast series My Golden Game.
Part of the Old Gold Club collection, the Irish right-back is the first guest to join Mikey Burrows in looking back on his favourite game for the club, as Wolves' 19-year wait for top-flight football was ended during a memorable day in Cardiff.
On being a Wolves fan as a child
"I don't know why or where it came from. When I was growing up, I played for a team in Cork and a friend and I just started supporting Wolves in the John Richards era. But don't forget, Wolves were a good team in the mid-70s.
"A lot of my friends were becoming Liverpool fans because they were on the front foot, and my first memory of watching football was the FA Cup final of '74 when Liverpool hammered Newcastle.
"There were also a lot of Manchester United fans and Arsenal fans around at the time, but I went totally against the grain and supported Wolves.
"There wasn't many of us back in Ireland in the '70s, so it was great for me to join the club when I left Manchester United, and within eight or nine months to be playing in such a big game was fantastic."
On preparing for a big game in Wolves' history
"It was a huge game, as big a game as it could come as a one off – a chance to get into the Premier League. It's where every club wants to be.
"At the time, it had been a long hard season. We had plenty of ups and downs, but post-Christmas we seemed to go on a bit of a run, and come the play-offs, we were certainly the form team. But, on a one-off, anything can happen.
"We were going into the game in fine fettle and plenty of confidence and felt we were on the up, while Sheffield United had a long season.
"They had been involved in cup competitions and felt like they should have gone up automatically being in that third position, so we were probably in a better mindset than them going into the game."
On dealing with nerves ahead of kick-off
"I was at a good old age of 37, so when you get to that age, you try to take in as much as possible. It was a huge game for me and a huge game for the people of Wolves.
"The club had been waiting a long time to get back up into the top league and it turned out to be a fantastic day, of which I have great memories.
"I was nervous. Absolutely. When you play any game, whether it's in the Premier League, League One or below that, I think most players should have a little bit of nerves. Of course, it's how you handle those nerves which determines how high you go up on the ladder.
"There were going to be plenty of nerves, whether you're me at 37, or you're a young Lee Naylor, a young Joleon Lescott or a young Matt Murray, playing what would have been the biggest game of their lives."
On the importance of Kennedy's early goal
"I've worked under enough managers, and played in enough big games, to know that the first goal is always the most important.
"If you look back over years of finals, I think whoever scores the first goal tends to go on and win the game because the opposition maybe nervous and feel they have to throw the kitchen sink at it early and you can take advantage of that.
"The first-half was fantastic for us. Mark scored within 10 minutes, Blakey [Nathan Blake] scored within 20 minutes and Kenny [Miller] popped one in before half-time, so I don't think you could ask for anything better than a 3-0 lead at half-time in a big game."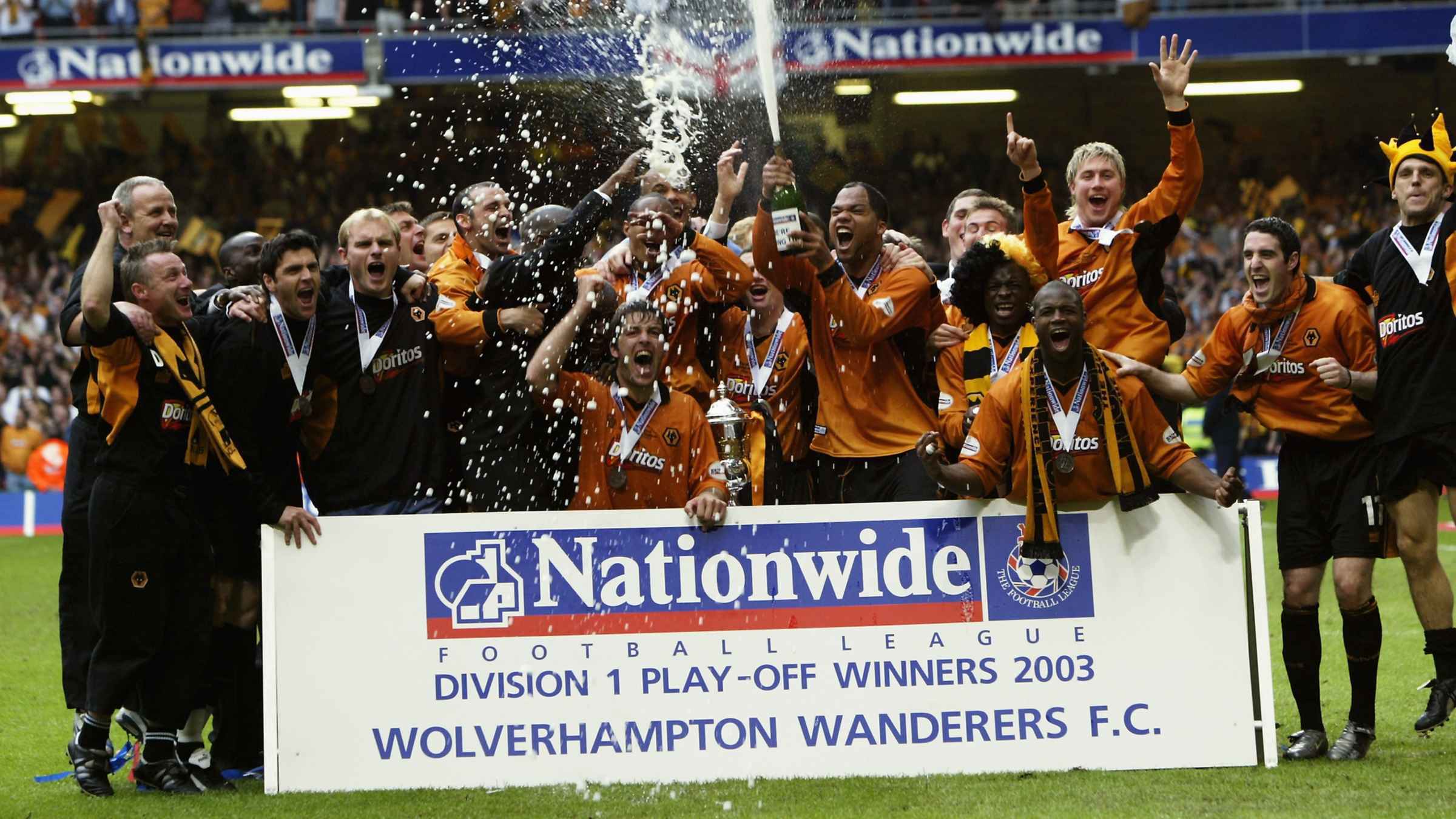 On defending the lead in the second-half
"I've played in enough games to know that when you go in with a big lead, you tend to try and protect it whether you're 1-0, 2-0 or 3-0 up. But Matt Murray had to pull off a number of great saves, no better than the penalty save which stopped them from getting huge momentum.
"It was a case of all hands on deck in the last half-an-hour, but I've got to say that I've not played in many big games where I've been 3-0 up at half-time, but that was really a god-send.
"We defended very well, very stoutly as a team, and when they were running out of steam, we knew we were going to win it, but there's nothing better than hearing that final whistle."
On finishing his career in gold and black
"I loved to play. I love playing football and it was a huge eye opener for me after spending 12 years at United to join Wolves, because the club was still was still building at that stage. But we were part of the history and that will never change.
"It was great for the football club, great for the players and most importantly great for the fans, because football is all about them and it was great to be part of that day, especially growing up as a Wolves fan.
"But I loved the two years I had there, obviously disappointed to end it the way it was, but my first year there was as good as anything I had."
The 20-minute 'My Golden Game' episodes will be released each Monday and Thursday on the Wolves App, Spotify and your usual podcast provider.

#OldGoldClub