1st July 2020
Wolves Museum hosts hundreds of artefacts detailing the fascinating past of the club.
Historian Pat Quirke has taken an in depth look at some of the most stand-out items which can be found in amongst the cabinets of the captivating home of Wolves' long and proud history.
Before competitive European football was conceived, Wolves were ahead of their time, taking on the cream of the continent's crop under the lights at Molineux.
Stan Cullis' side played several matches against some of the biggest teams in Europe between 1953 and 1958. One of those was against Belgian outfit RSC Anderlecht.
Pat explains: "There were ten floodlit friendlies in all at Molineux, and we won every single one of them. We also played friendlies against some of the biggest teams in Europe away from home – including going to Russia and playing there in the height of the Cold War.
"During time of war, one of the few contacts we had with people in the different parts of the continent was through football.
"When we played against these teams in friendlies, the clubs would give each other mementos to mark the occasion and following the floodlit friendly against Anderlecht in 1957 all of the players were given a special watch.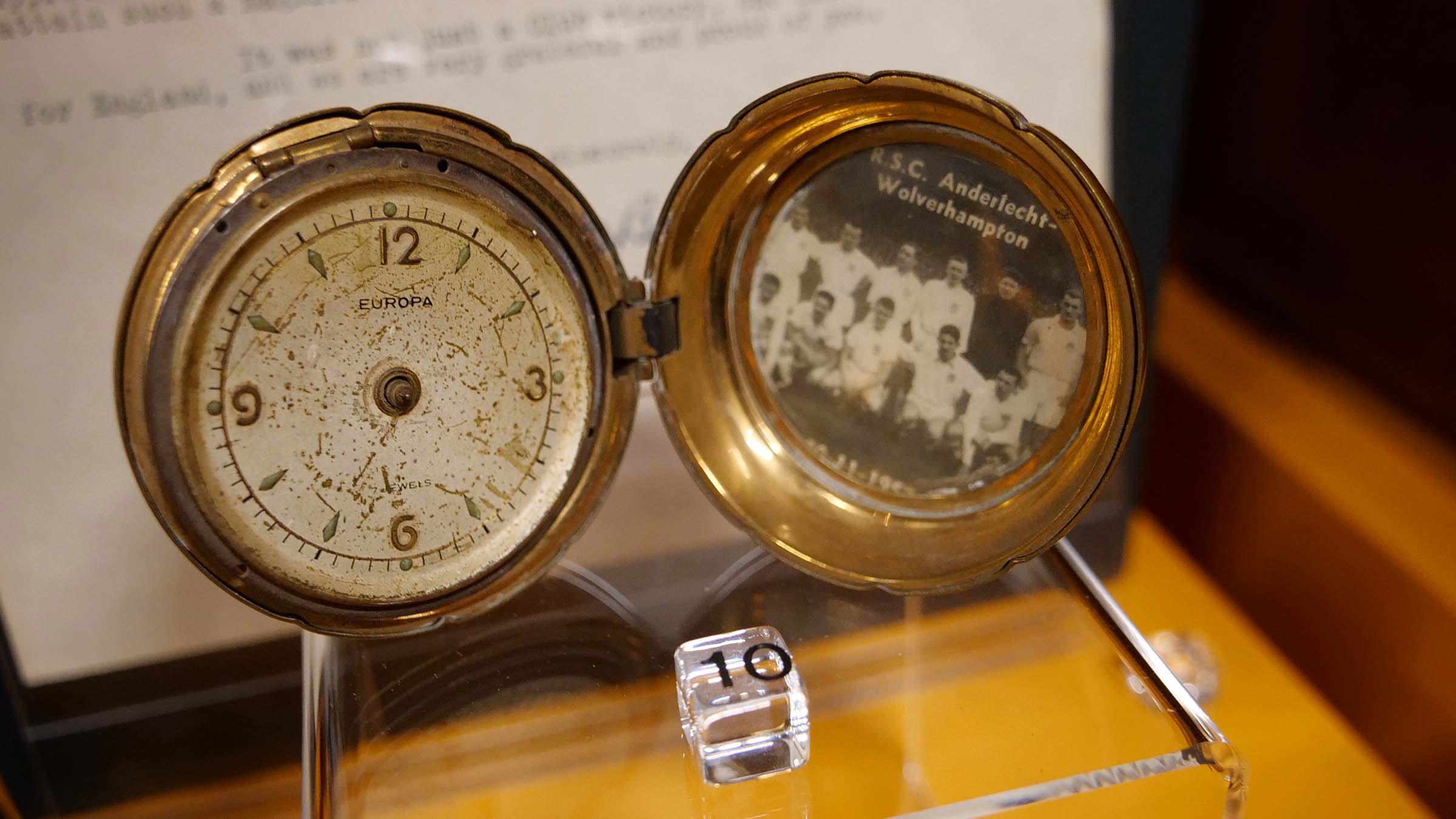 "The watch which we have at the museum belongs to Colin Booth. Booth was a very good player for Wolves, and kind of an unsung hero. He did a lot for the club but is not spoken about in a similar vein to the other players of his generation – the likes of Broadbent and Mullen.
"What makes these watches the players received after the game in Anderlecht unique and such an unusual item was because when it's closed it's actually in the shape of a football.
"It's a great piece, and this one has unfortunately been slightly damaged over time, but it could easily be fixed. You open it up and inside it has a clock on one side and a photo of the Wolves team – wearing their white away kit – on the other, with the team names and date inscribed."

Inside The Museum