18th June 2020
Wolves Museum hosts hundreds of artefacts detailing the fascinating past of the club.
Historian Pat Quirke has taken an in depth look at some of the most stand-out items which can be found in amongst the cabinets of the captivating home of Wolves' long and proud history.
Earlier this season, we marked 130 years of Molineux and there is one occasion regarding the historic stadium which is honoured in the Wolves Museum – the opening of the Billy Wright Stand in 1993.
After being extensively redeveloped, the unveiling of the stand was celebrated by Wolves hosting a match with former European rivals Honved.
Pat explains: "In the early 1990s, the Taylor Report required British football grounds to provide seating for all supporters, so Molineux was overhauled by Sir Jack Hayward to become one of the most modern all-seater stadiums in the world at the time.
"On 7th December 1993, Wolves played a match against Honved to mark the opening of the redeveloped Billy Wright Stand, which had been rebuilt with the North Bank and South Bank. But during the game, the whole stadium was plunged into darkness. The poor member of staff who was responsible would have been given a real roasting at the time.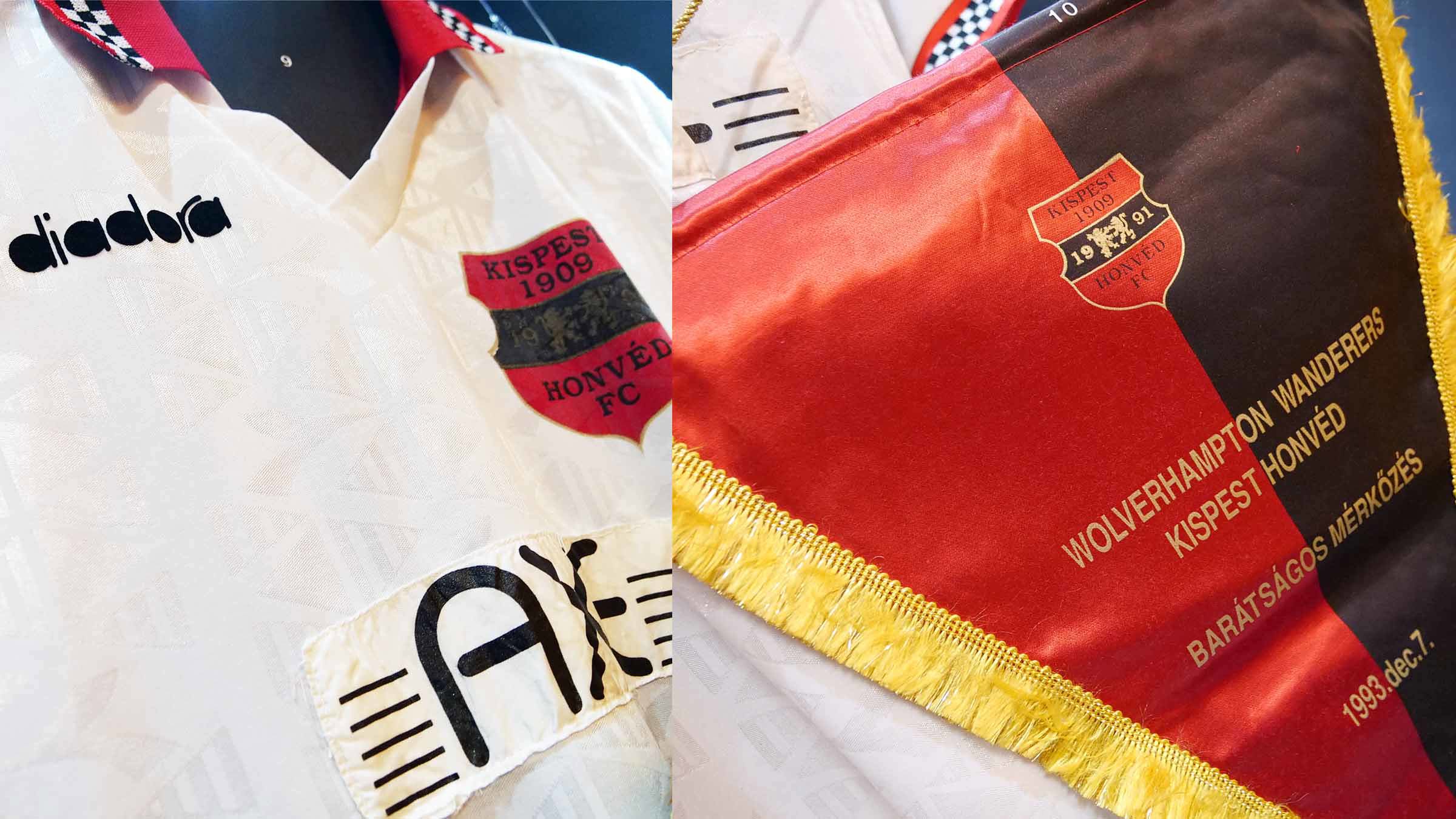 "It was a massive occasion and event for the club. The opening of the stands took place not long before Billy Wright sadly passed away and he was one of the guests of honour alongside Honved and Hungary legend Ferenc Puskas.
"Since then, the North has been rebuilt again, but it was always going to be the first to go because although it was the same as the South Bank, it had pillars at the side which were holding the roof up. Due to those pillars, the club weren't able to expand the stand, so the whole thing had to be rebuilt, which it was in 2011."

Inside The Museum